When you think of activity trackers, probably the first brand that pops in your mind is Fitbit. They have been the pillar in the fitness tracking industry for over a decade. Competition in this market is not for the weak of heart. With Samsung, TomTom, Garmin and especially Apple, Fitbit is very motivated to come up with increasingly more sophisticated activity trackers, and they've just done so with their new Fitbit Ionic.
The Fitbit Ionic combines an impressive fitness tracking and a smorgasbord of modern smartwatch capabilities such as Wifi, Bluetooth, NFC pay and even a dedicated app store.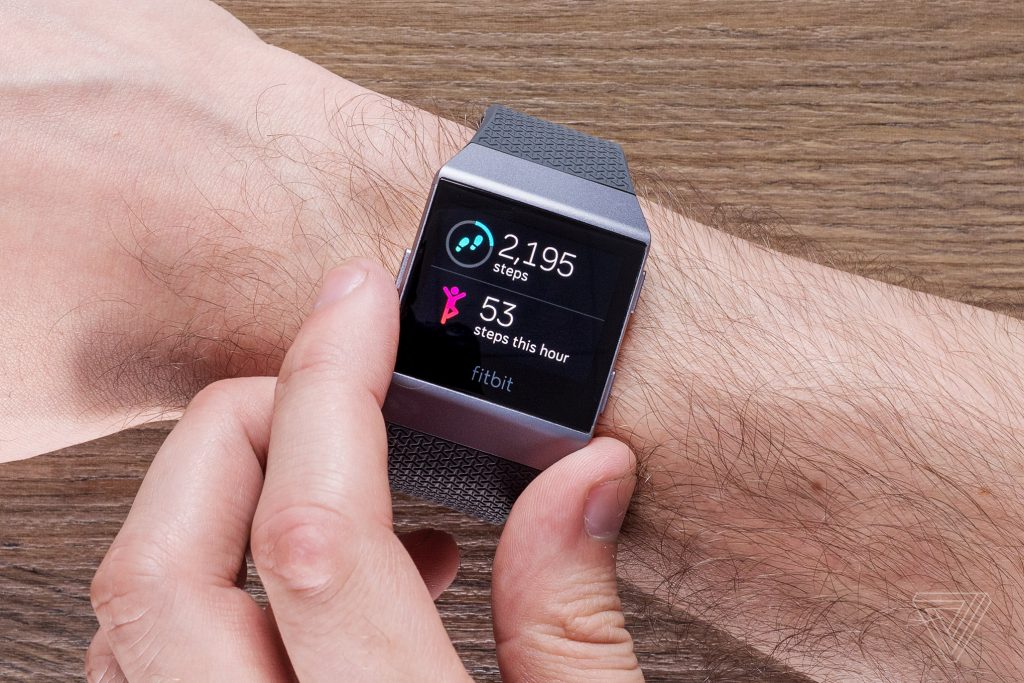 Fitbit Ionic Overview
The Fitbit Ionice looks somewhat like the Fitbit Blaze and comes with a small and large standard watch band, the Ionic smartwatch face, a charging cable, and a small pouch for carrying the charging cable. To start use, you simply pair it with a smartphone via Bluetooth, and you're off and running.
Fitbit developed an entirely new operating system dubbed Fitbit OS, and the Ionic interface is much easier to use than any previous Fitbit model. Navigating the home screen, which shows you calories burned, heart rate and daily steps, requires a simple tap on the watch face to cycle through each set of data. The watch wakes when you put it on your wrist, or you can unlock the screen with a small button on the side. You can also get quick access to available apps, workouts and the app store.
Comfort-wise, the band is super comfy, and easiy wisks away sweat if you're working out. the watch face is thin and is not cumbersome on the wrist.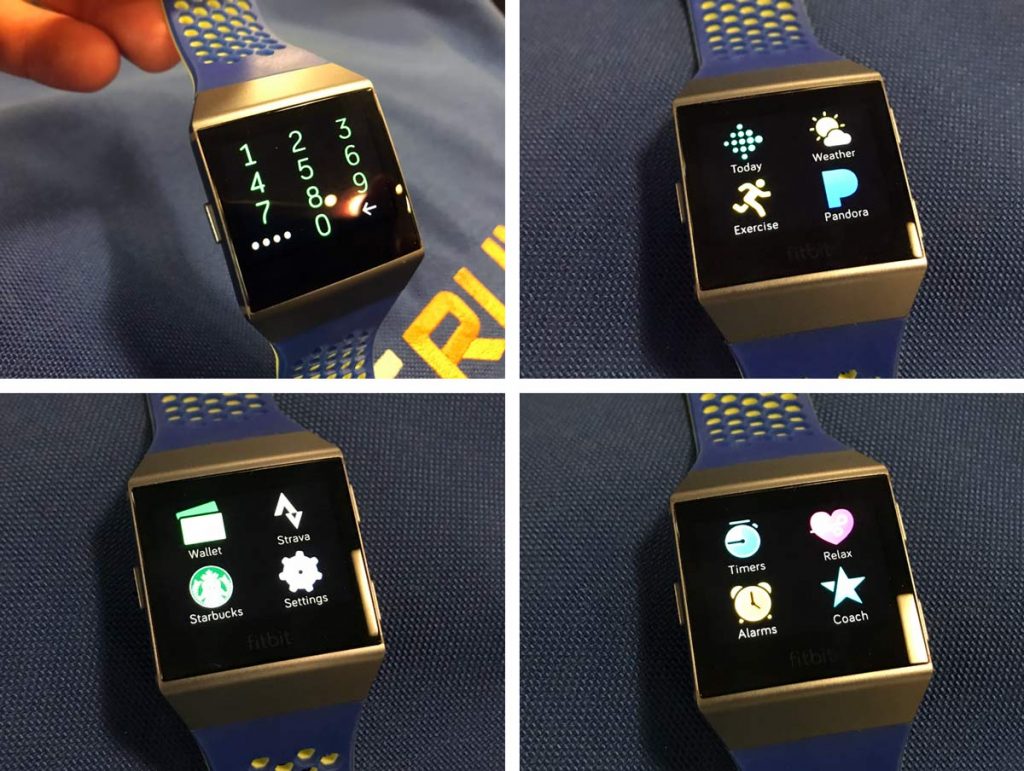 Fitbit Ionic App Store
The Fitbit app store is not flush with apps, but it's starting to get there with apps such as Starbucks, Strava and Pandora. With Pandora, you can not only control music via a paired smartphone, but it's also capable of storing around 300 songs for use without a companion phone.
FItbit's App Gallery also gives you apps such as Weight Watchers, MyFitnessPal and Amazon Alexa. Still though, Fitibit has a long way to go to stock it's App Gallery with a bunch of new apps. But considering the Ionic is a first-generation smartwatch for Fitbit, you can probably expect its app offerings to grow extensively.
Fitness
Fitbit's idea to make the Ionic a smartwatch is a very good effort, but obviously where it shines is it's fitness apsect. The Fitbit Ionic tracks flights of stairs climbed, sleep patterns, calories burned, heart rate and daily steps. It also offers hourly reminders to keep moving, sleep tracking, guided breathing sessions, swim workout tracking (did we mention the Fitbit Ionic is water resistant up to 50 meters) and personalized exercise routines.
The sleep analysis feature is particularly interesting. You can view charted data pertaining to a night's sleep such as colored blips indicating wakes during the night. Another cool feature is the auto-detection feature, which automatically starts tracking a run a few minutes after you start without requiring the need to manually select a workout.
If you're a swimmer, the Fitbit Ionic tracks calories burned, swim duration and number of laps… and it knows when you're swimming without inputting anything.  Finally, the Fitbit Ionic allows you to connect and compete with other Fitbit-wearing friends via the companion Fitbit app, and it's customizable with available bands including a leather, a breathable sport or a classic band…sold separately for around $30.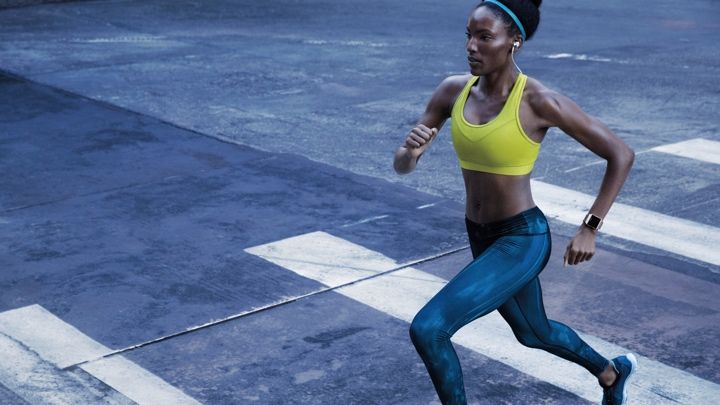 Battery Life
While most smartwatch's battery life is nothing short of terrible, the Fitbit Ionic is not. In fact, it's fantastic, giving you several days of life on a two-hour charge. The company claims that the Ionic is capable of lasting four or more days on a single charge and roughly 10 hours of GPS time. Our testing verified this claim.
This lengthy battery life is particularly important when you consider the sleep tracking feature. This means you don't have to dock it at night or charge it during the day.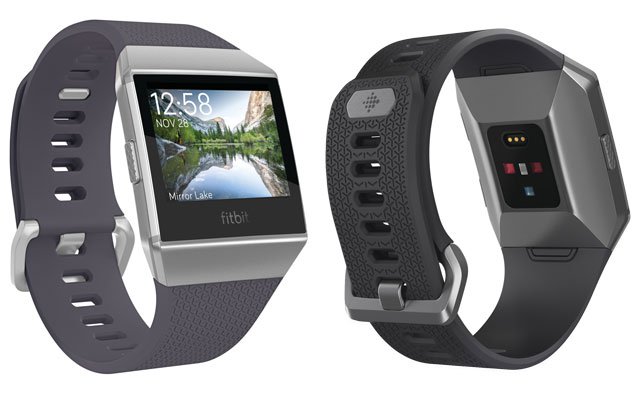 Bottom Line
The Fitbit Ionic represents a super effort for the company's entry into the smartwatch market. And even though you can't text, email or take advantage of a ton of apps, The Fitbit Ionic does what it's best at, which is fitness, and it adds some smartwatch features, which are only going to get better.
So if you're looking for the best in fitness tracking, a days-long battery, and stylish and comfortable band options, this is your watch. The watch has an impressive suite of fitness tracking capabilities, such as multi-sport compatibility, custom workouts, a waterproof design swim tracking, and auto-tracking of runs. And the companion app makes using the Fitbit Ionic seamless and fun. You can purchase the Fitbit Ionic for $299.95 here.
To comment on this article and other GadgetGram content, visit our Facebook page, or our Twitterand Instagram feeds.