Honda is toying around with wind energy to power motorcycle information functions. At the recent Milan EICMA, the Honda CB4 Interceptor concept platform was introduced, sporting a headlight nacelle-mounted wind tunnel as a headlight.
When you talk about vehicle concepts, it's essentially a motorized vehicle that is produced for the sole reason of testing its technology and design. Concepts are just that….ideas that could or could not make it to market. A concept platform such as the CB4 is the first motorcycle to test wind technology to run its dashboard, but certainly no commitment has been made to actually manufacture the 2-wheeler…yet.
The design of the CB4 Interceptor is headed up by Honda's Research and Development facility located in Rome. The original CB4 concept was introduced at the 2015 EICMA, and this year, the CB4 adds a Neo Sports Café design theme, this time with an added Sport Endurance tone, according to a Honda press release. Combining enduro style and cafe racer is a very cool marriage, not to mention the sexy total black color.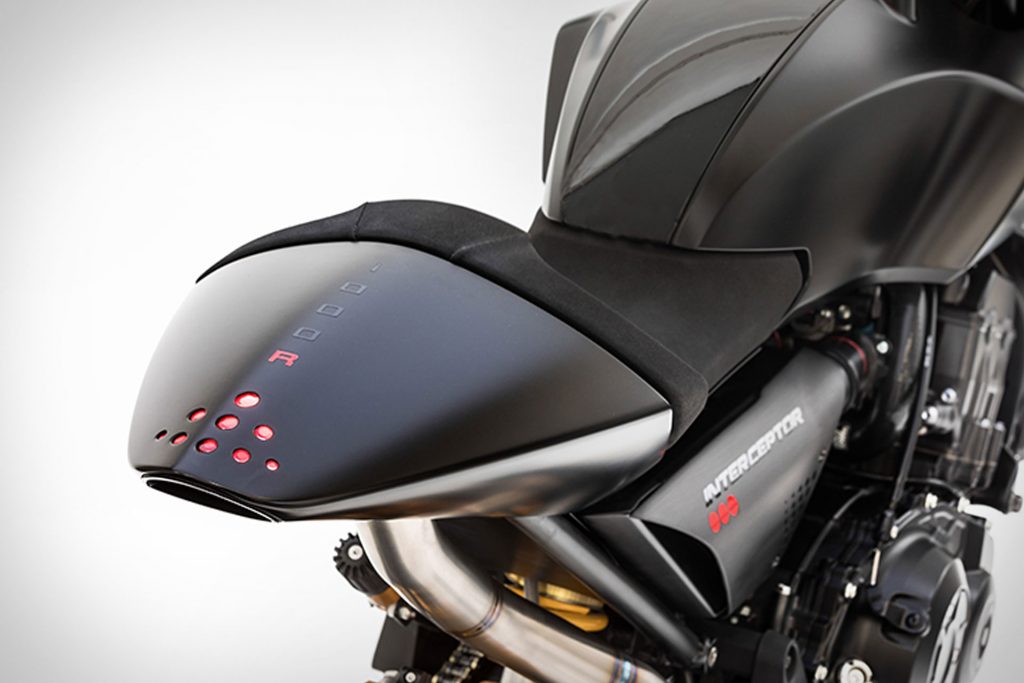 Environmental-wise, the CB4's headliner is its turbo-fan that surrounds the multi-LED headlight. When the bike is moving, the fan spins, creating kinetic energy that powers a user display embedded in the top of the gasoline tank. The touchscreen display allows the rider to navigate via digital maps, use a phone, and connect other electronic devices.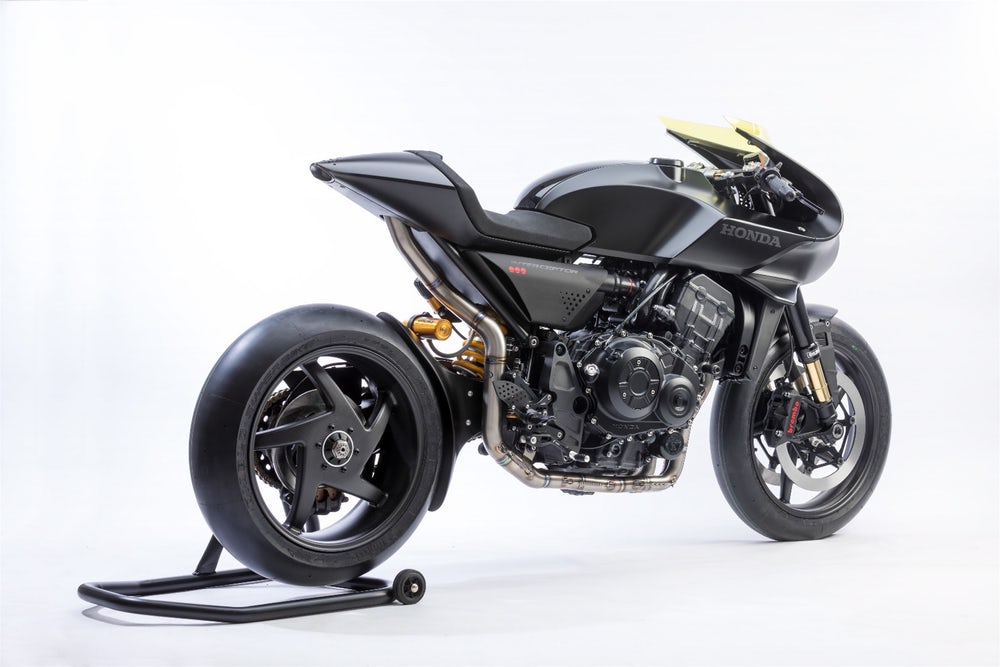 We don't know yet how the wind energy system would work, but some form of energy storage must be present since stopping the bike would stop the display from working. We assume there will be some storage bank to house the energy so it may draw on it when the bike is not in motion.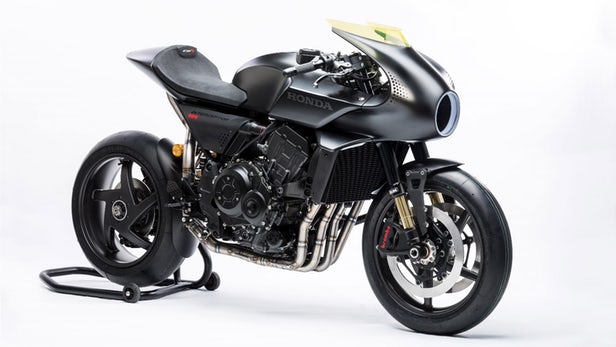 Comment on this article and other GadgetGram content, visit our Facebook page, or our Twitterand Instagram feeds.