Nest, known for its smart thermostats and other connected home devices, has announced the Nest Hello; a video doorbell designed to improve your home security. It's like a regular video doorbell, but with added features, such as advanced person detection and intelligent facial recognition.
The Nest Hello has a built-in 160-degree wide-angle lens capable of capturing whoever is at your door in HDR HD video quality with a 4:3 aspect ratio; the wide angle lens and aspect ratio mean you're better able to see the whole scene outside your door rather than a narrow view.
Being a smart home device, the Nest Hello can connect to your smartphone or tablet via Bluetooth LE, allowing you to look at and communicate with guests at your door via your phone – the Hello naturally has a built-in speaker and microphone. Other features include "Nap Time Mode" which is essentially a do-not-disturb state for your house, which seems a little weird if you ask me. Another feature is "Quick Response" allowing you to issue a pre-recorded message, for example, telling couriers to leave a package on the doorstep.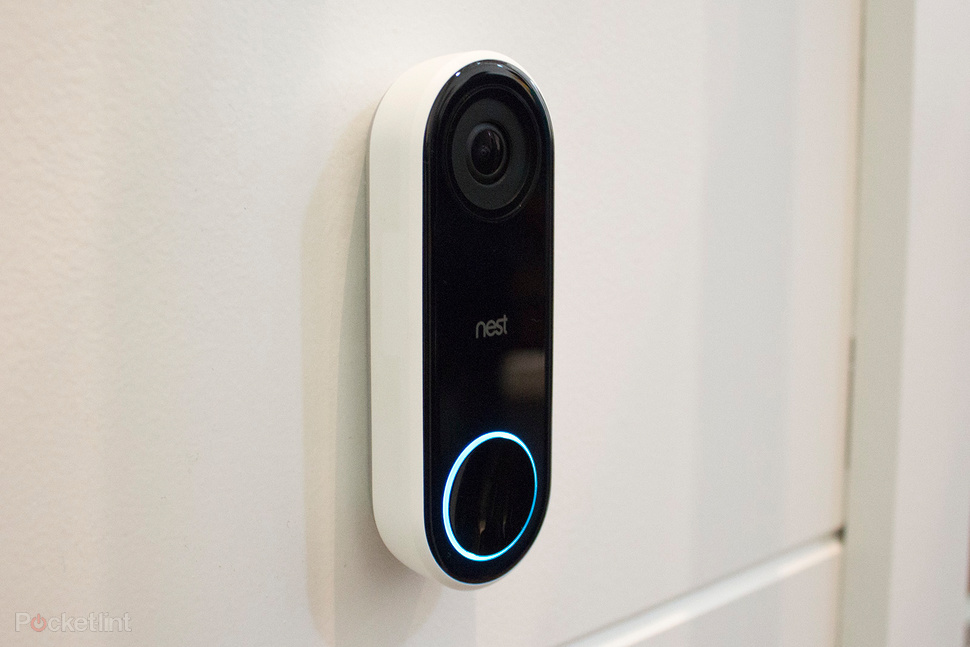 And now, users of the Nest security system can store all of the footage it captures for five days for just $5 a month as part of the Nest Aware plan. The company also recently announced a Nest x Yale lock, as well as Google Assistant capabilities on its Nest Cam IQ Indoor camera that will be enabled via a software update and made available to all existing customers throughout the winter.
The Nest Secure alarm system includes the Nest Guard, Nest Detect, and Nest Tag. The Guard, which is the hub of the operation, serves as an all-in-one security base, providing the alarm, keypad, and motion sensor, as well as the voice behind the system. The Guard has a keypad but also can be controlled via a fob.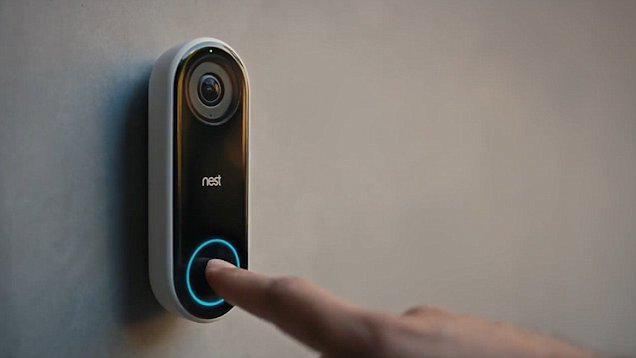 The Detect, a magnetized sensor that senses both motion and light movement, allows you to place it on a window, and it will tell you when the window has been opened. If you place it on a wall, it will sense motion in a room.
The last component of the alarm system is the Nest Tag, a fob you can add to your keychain, which allows you to easily arm and disarm the Nest Secure system even if you don't have a pass code. All you have to do it hold the fob against the Guard. Nest promises that the setup is simple and will take 30 minutes or less. The Nest Secure starter pack, which includes Nest Guard, two Nest Detects, and two Nest Tags, retails for $499.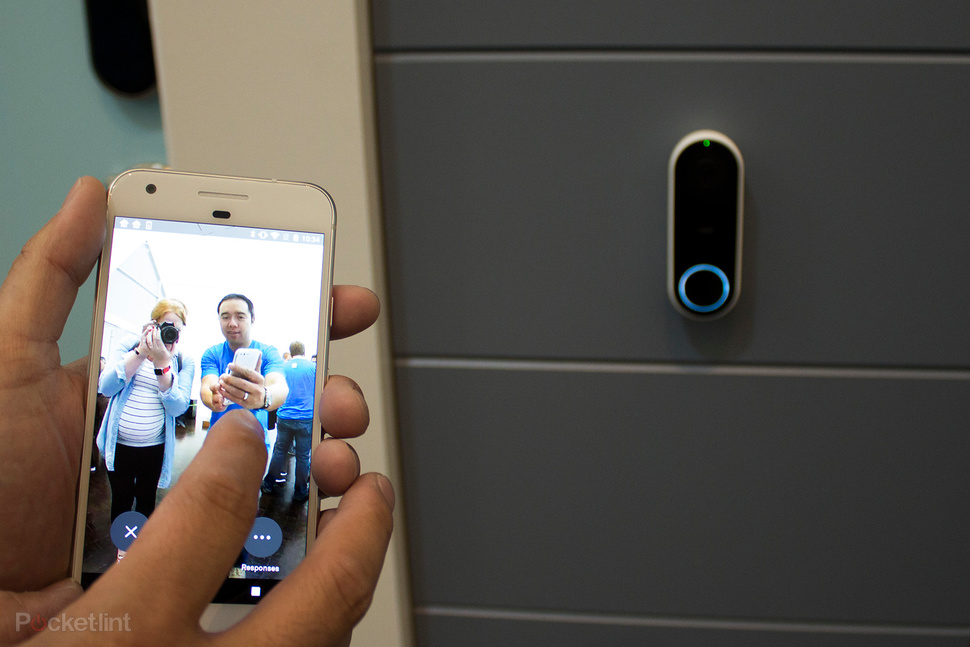 Rounding out Nest's new smart home solutions is the Nest Cam IQ outdoor security system, an outdoor security camera that is tamper and weather-resistant. You can buy one of these units now for $349. In order to check out your security footage, Nest has previously offered two plans — one for $10 a month that allows folks to store 10 days of video history, and one for $30 a month that, you guessed it, gives you 30 days of video history. But now, with the introduction of the $5 Nest Aware plan, the company is offering even more wallet-friendly options.
On top of the cloud video recordings, you can also now teach your Nest cameras to set up "Activity Zones," which will alert you to activity in certain areas, or create time-lapses.
"When we looked at the home security market, we saw a similar landscape to when we entered the thermostat market," said Matt Rogers, Nest's founder and chief product officer. "Just as people tend not to use programmable thermostats because of their complexity, the current home security offerings are also a huge pain to live with. We set out to design a product that isn't just effective during a security incident, but is delightful and easy to use when people are at home with their families, living their lives, which is the vast majority of the time."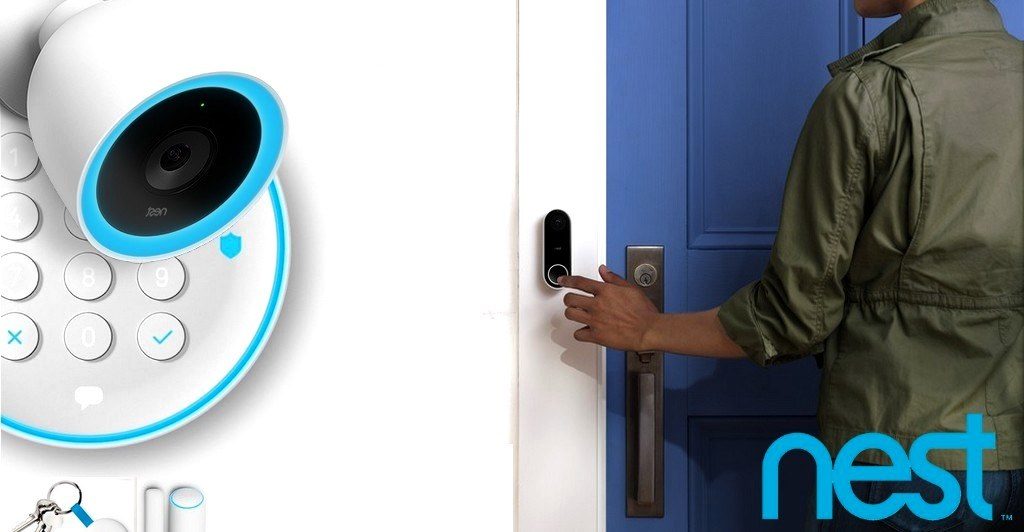 Back to the Nest Hello Video Doorbell, this little number combines the security and intelligence of a Nest Cam with the functionality of a doorbell. Aside from the features we already mentioned, the Nest Hello also features advanced person detection and intelligent facial recognition, as well as, a built-in speaker and microphone.
The Nest Hello will begin shipping on March 15, and is priced at $229. If you were lucky enough to be one of the folks who pre-ordered this unit, you'll also receive a free Google Home Mini.
Comment on this article and other GadgetGram content by visiting our Facebook page, or our Twitter and Instagram feeds.