For those adventure folk who need a rugged and tech-specific smartphone for navigation and other like-features, check out the new Land Rover Explore Outdoor Smartphone. The Land Rover Explore is a super tough phone that takes inspiration from the outdoors, offering a feature set unlike anything we've seen combined into one smart device.
The Land Rover Explore isn't actually made by Land Rover. It's made by Bullitt, a British phone maker known for its expertise in the area of both rugged phones and big-name licenses, because it also produces CAT, and JCB-branded devices, along with handsets for Kodak, too. The partnership between Land Rover and Bullitt was announced in early 2016, so the resulting phone has been a long time coming.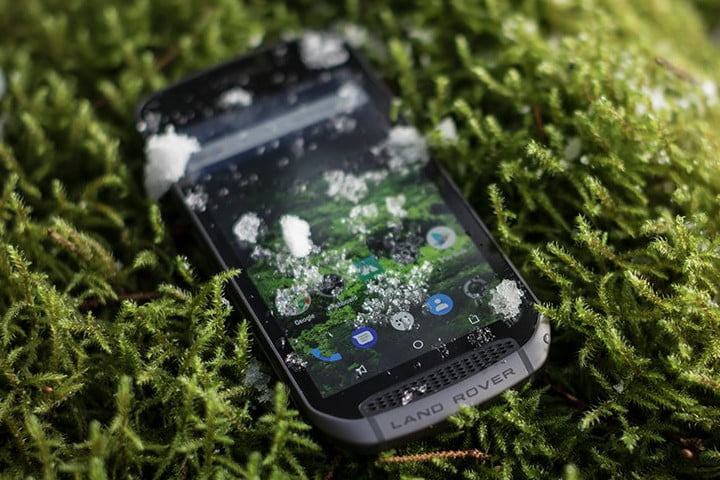 The Land Rover Explore will be sold through the EE and Vodafone networks in the U.K., a first for the Bullitt Group. EE will be first to sell the phone, with launch set for June 29, followed by Vodafone on July 9. The networks will offer both Pay As You Go and contract deals.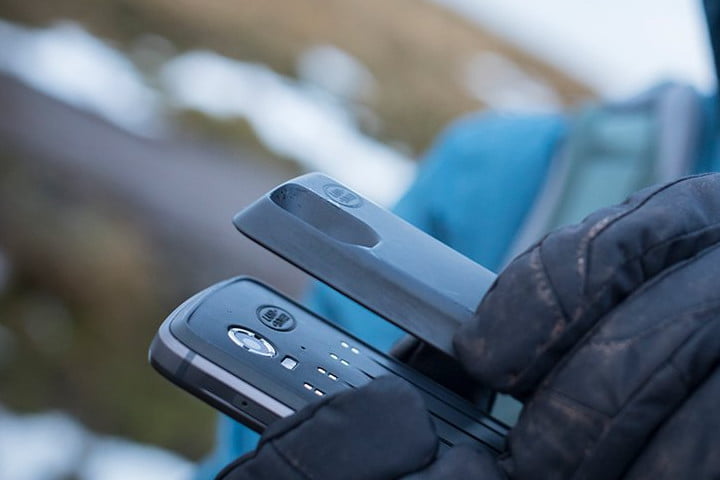 Design-wise, the Land Rover Explore is a modular phone. Using a magnetic system like Motorola's Moto Mods, modules are added to the basic phone to increase functionality. Initially, the Land Rover Explore will come with one module called the Adventure Pack, which works like a separate, more powerful GPS unit complete with its own battery.
Other modular packs are likely to be introduced, although no plans have been revealed by Bullitt or Land Rover yet. The phone's main specification hasn't been detailed either, although a body that reaches military standards of toughness, and an IP68 water resistance rating seem likely. Bullitt says it will be able to deal with all temperatures, heavy drops, and even salt water.
In its design, you can spot references to the new Land Rover Discovery, including the look of the vehicle's headlights and grille, along with the style of the instrument binnacle and dials. It's weighty at 232 grams and thick at 14mm.
Spec-wise, Bullitt has selected the MediaTek Helio X27 to power the Land Rover Explore, and matched it to 4GB of RAM and 64GB of internal storage memory. The screen measures 5 inches with a 1,920 x 1,080 pixel resolution, and can be used by wet or gloved hands. Inside the device is a 4,000mAh battery, which can be augmented using the 3,620mAh cell inside the Adventure Pack module.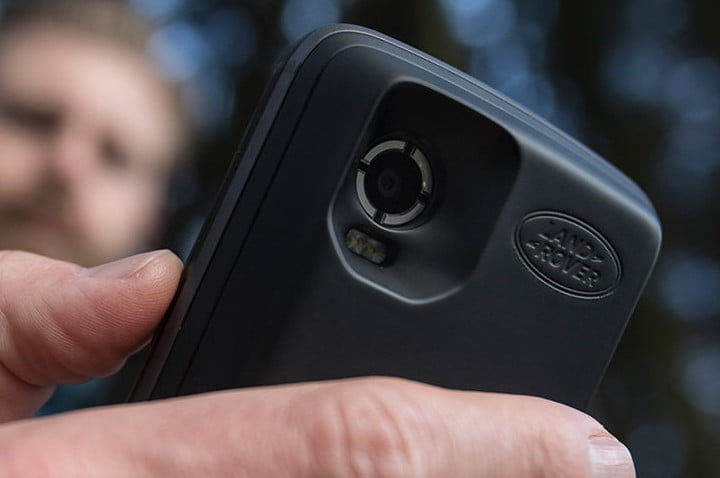 The Land Rover Explore has two cameras; a 16-megapixel camera on the rear and an 8-megapixel selfie camera on the front. Additional features include NFC for Google Pay, dual-SIM, a MicroSD card slot, a 3.5mm headphone jack, and a variety of apps and software tools.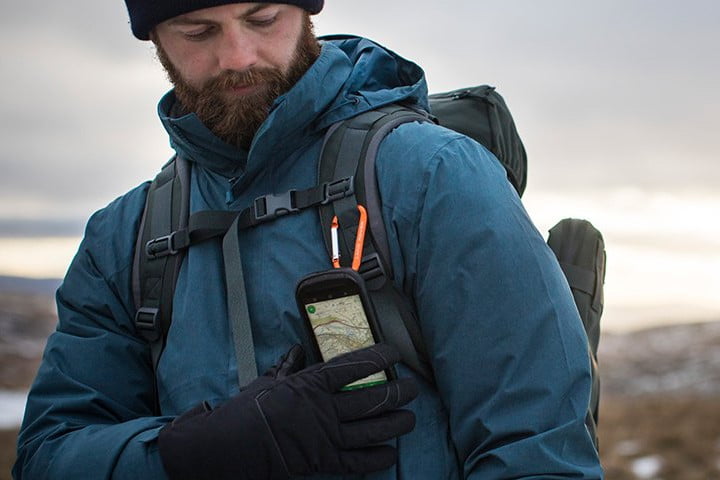 These include ViewRanger's mapping app and its Skyline augmented reality feature to identify local geographical features. ViewRanger isn't a stranger to partnerships like this either, having also worked with Casio on the Pro Trek Android Wear smartwatch. There is also a special nighttime screen viewing mode, geocaching apps, and the Explore Hub with handy tools for outdoor pursuits. Android 7.1 Nougat is installed as standard, but an update to Android 8.0 Oreo is planned.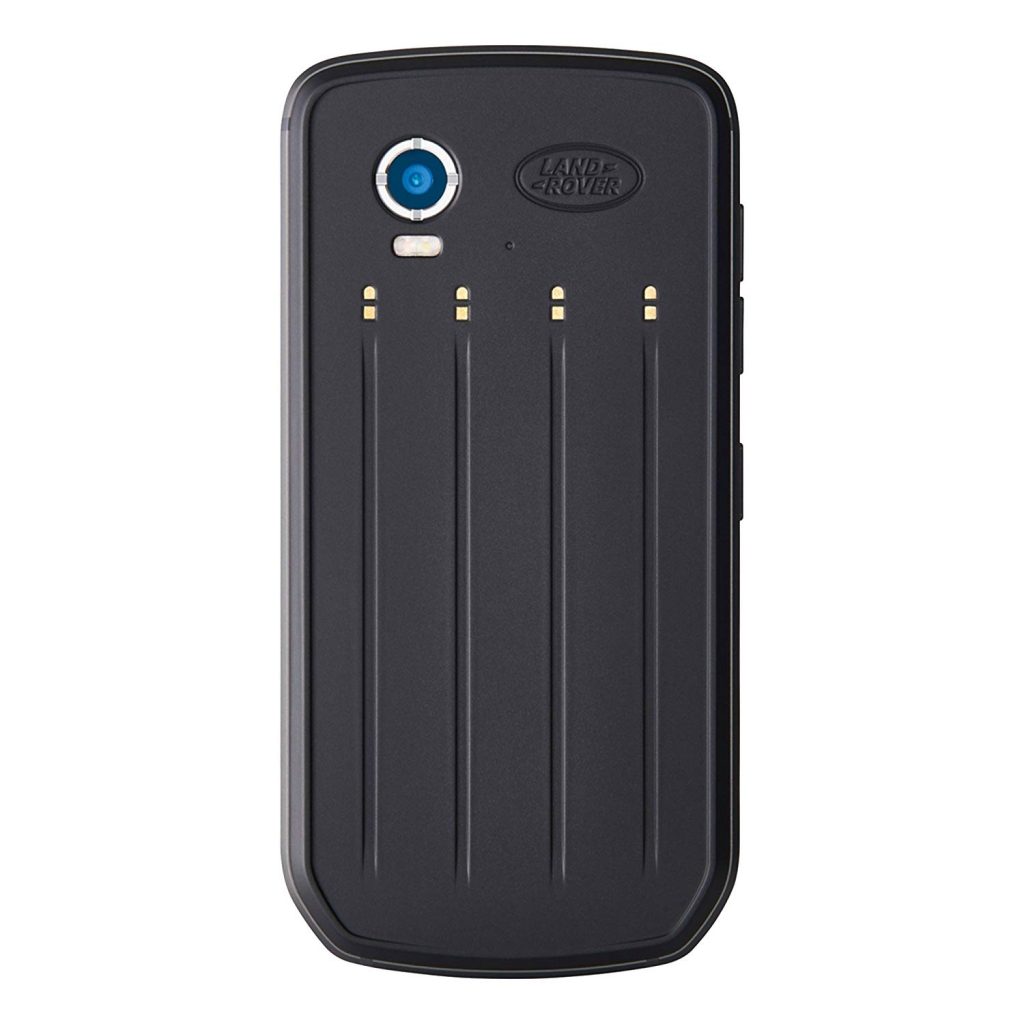 The Land Rover Explore is available in the U.K. for 600 British pounds, which includes the phone, Adventure Pack, and a case with a carabiner attachment. It can be purchased directly through the Explore's dedicated website. On June 29, the Land Rover Explore will be sold by the EE network on Pay As You Go or with a monthly contract, and with Vodafone from July 9. The U.K. price converts to around $855, but no official U.S. launch has been announced.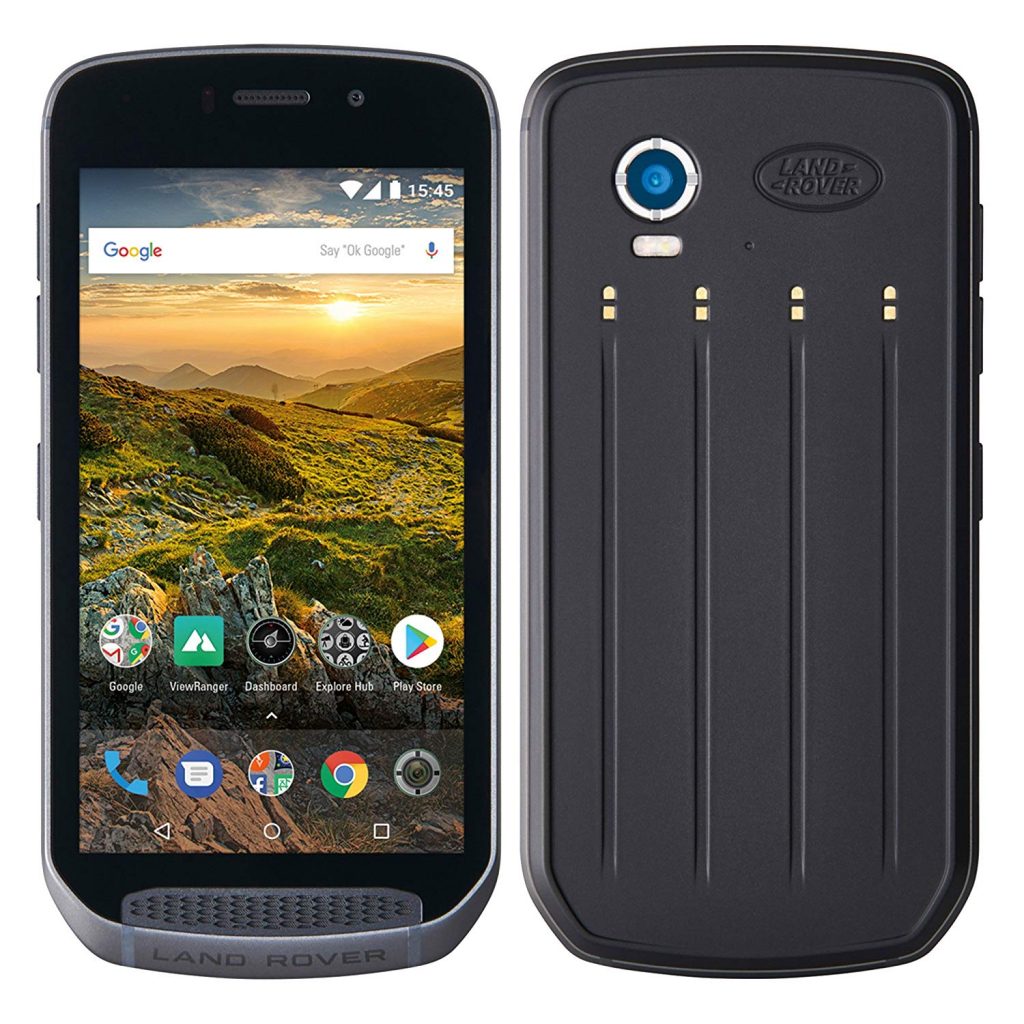 Comment on this article and other GadgetGram content by visiting our Facebook page, or our Twitter and Instagram feeds.