Smart locks are all the rage these days, but most models on the market today don't exactly remind you of sophisticated style. Rather, they look more like bio-metric security panels to Nasa's most secret of chambers. Fear not. Thanks to Kwikset, the company is debuting some contemporary flair to the smart door lock with their newest smart lock model, the Kevo Contemporary. This modern smart lock gives homeowners a DIY smart lock solution with unmatched convenience features, and can now be purchased from The Home Depot.
The Touch-to-Open smart lock, as its name suggests, allows owners to unlock their doors with only a single finger. Simply touch your digit to the smart lock, and as long as an authorized device (like your smartphone, Android Watch, or Apple Watch) is within Bluetooth range, it will open for you. The Kevo Contemporary claims easy installation and is available in four finishes, including Chrome and Iron Black.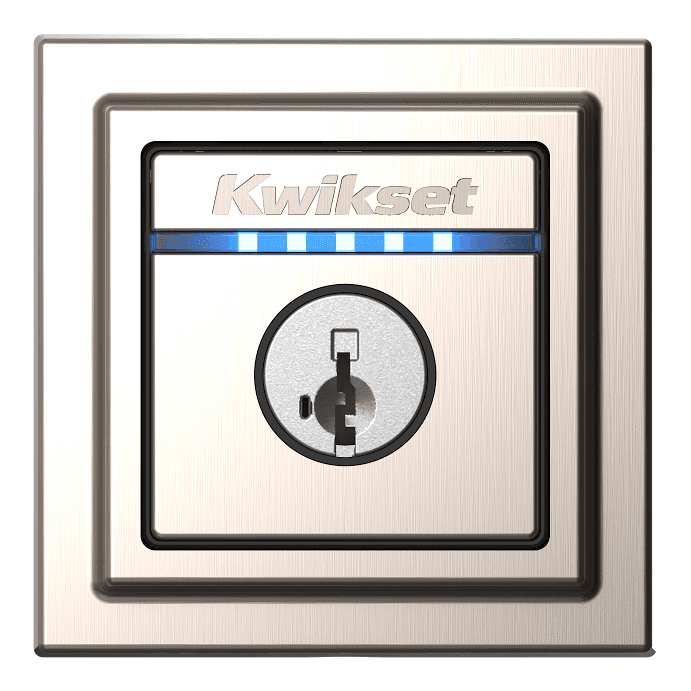 Rather than having to leave a key for a guest or a friend, the Kevo gives you the option of granting electronic access to your home by way of e-keys that can be managed from a smartphone. And using the companion iPhone or Android app, you can quickly track who comes into or out of your home, so you're never surprised by who's coming in and out of your abode.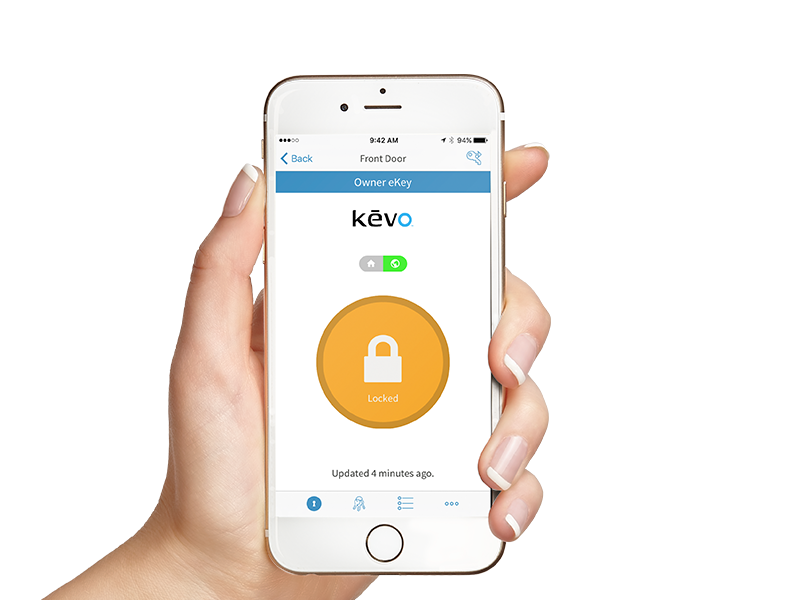 For a truly integrated smart home experience, Kevo Contemporary is compatible with a number of smart home products. For example, you can pair your Nest Learning Thermostat or Honeywell Total Connect Comfort Thermostats with the Kevo in order to trigger temperature adjustments anytime you lock or unlock your door. Alternatively, you can integrate the smart lock with the Ring Video Doorbell or SkyBell HD Doorbell to chat with guests at your front door and let them in, all from anywhere.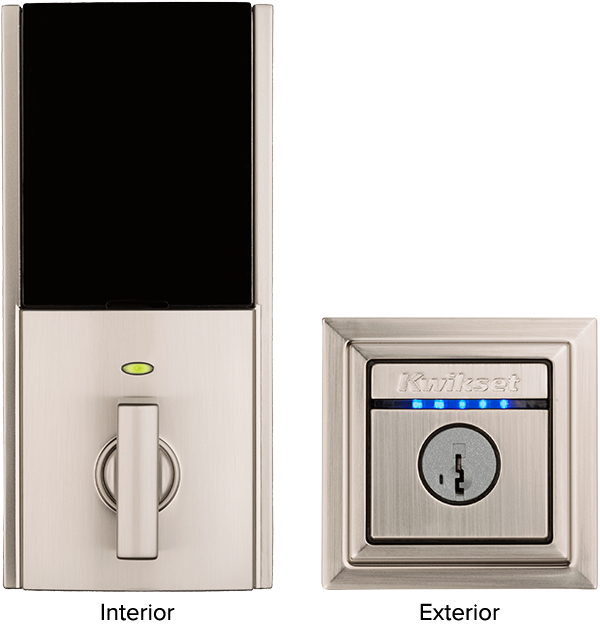 And let's not forget Alexa integration. With the Kevo Contemporary, you can ask the Amazon smart assistant to check whether or not your door is locked, or tell Alexa to lock or unlock the door. Plus, a number of applets on If This Then Thatt will trigger actions in other connected devices when your Kevo is locked or unlocked.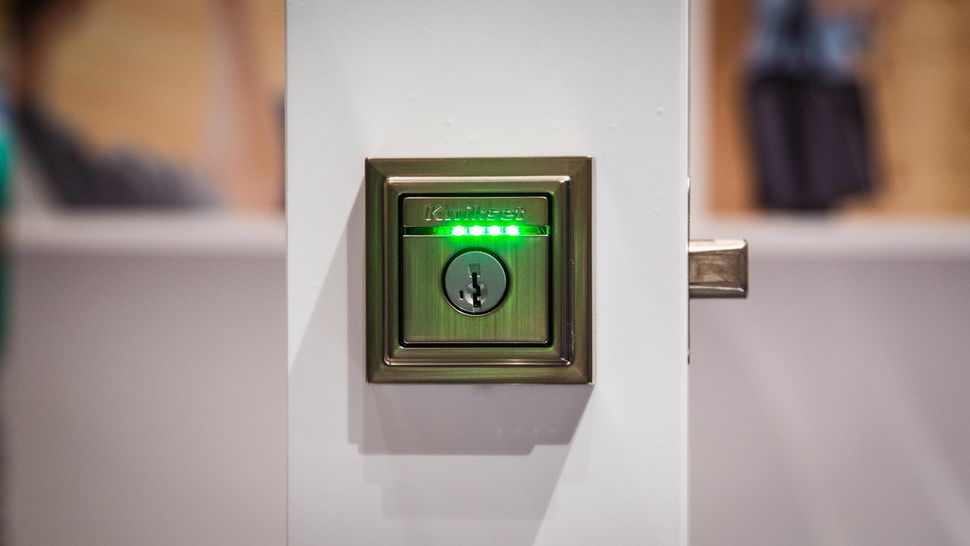 The Kevo Contemporary is available now for $229.
Comment on this article and other GadgetGram content by visiting our Facebook page, or our Twitter and Instagram feeds.