The new Samsung Galaxy Note 9, by Verizon, is a beast. Considered the flagship of Verizon and Samsung's flagship phones, this baby is the complete package and then some with a killer Super OMOLED display, stereo speakers, more memory than you need, 2-day battery with heavy use, a pro-like camera and of course, the Bluetooth-equipped, S-Pen so you can actually write on the screen. Samsung and Android fans can now die and go to heaven with the latest Note, because it's nearly perfect. And with the Verizon network driving this sucker, you literally have a full-fledged, blazing-fast computer in your hand.
Note 9 Overview
For starters, the Galaxy Note 9 has the latest Qualcomm Snapdragon 845 processor, so it's blazing fast. It also sports a 6.4″ Super AMOLED QHD+ display (2960×1440, 516ppi), 6GB RAM with 128GB base storage or 8GB RAM with 512GB storage, dual rear-facing cameras (12MP wide-angle with dual aperture + 12MP telephoto, both with OIS), 4,000mAh battery, Fast Charging and Fast Wireless Charging, facial recognition fingerprint reader, isis scanner, MST, NFC and Android 8.1 underneath the Samsung Experience skin. Oh, and let's not forget the S-Pen.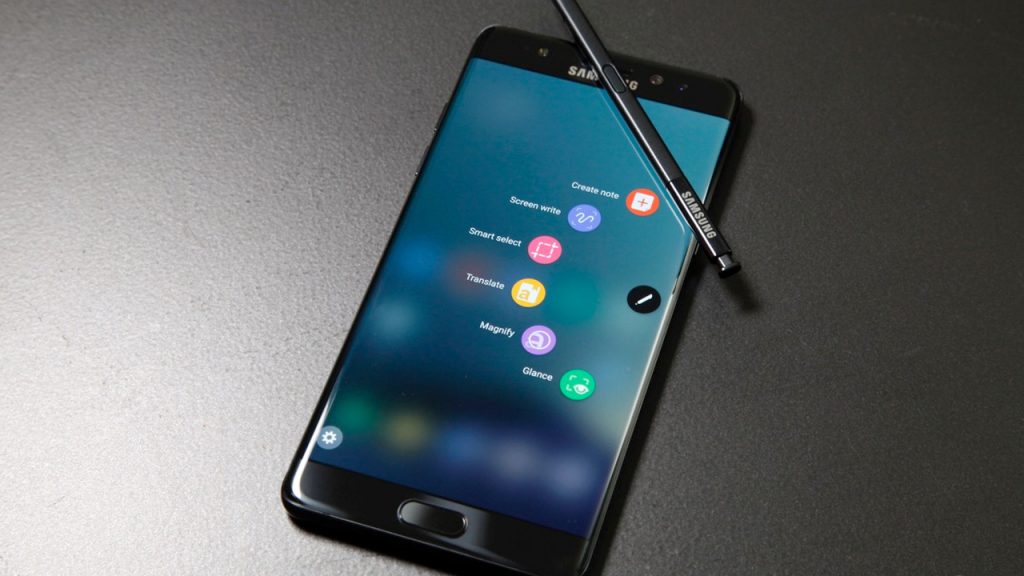 Display
The display on the Galaxy Note 9 is 0.1″ larger than the Note 8, and while the resolution stays the same at 2960×1440, the pixel-per-inch goes down ever so slightly from 521ppi to 516ppi. The difference is negligible.
If you want to alter the resolution, you can go into Settings, and choose which resolution the display runs at: HD+ (1480×720), FHD+ (2220×1080), and WQHD+ (2960×1440). Whatever resolution you choose, performance and battery do not suffer.
Colors are very saturated and bright with the option of altering these settings in the Screen Mode setting. While in Adaptive Display, you can adjust full color balance, as well as adjust tone exactly what you want on the RGB scale. Other display features include Auto Brightness, which tracks your own usage to provide intelligent settings, an Always On Display and a convenient Blue Light Filter.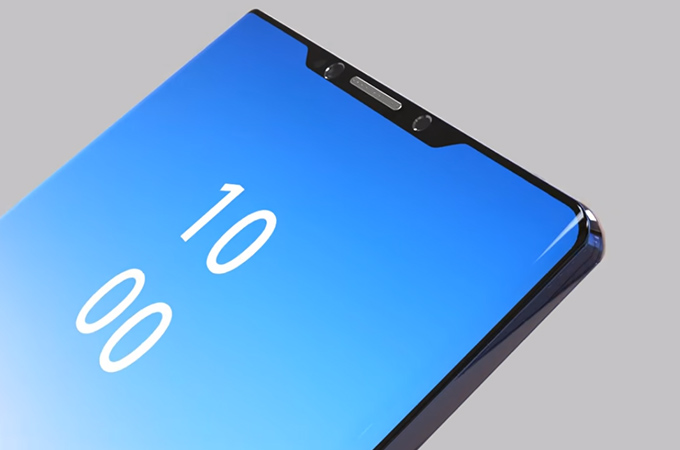 Note 9 Design
The Galaxy Note 9 is a big phone. No getting around that. Around the body sits a large 6.4″ display, and inside is a huge 4,000mAh battery, along with a dual camera system, iris scanner, fingerprint reader, stereo speakers, 3.5mm headphone jack, water resistance, NFC, MST, and a bunch of other electronics. To fit all of this inside, the Note 9 still comes away with a very nice, easy to handle device. The front and back of the phone is all glass, while the sides are metal.
When holding the Note 9, it's a bit heavy but feels very premium, and has a very refined design, just like the rest of the Galaxy family before it. Samsung placed the fingerprint sensor rather high on the backside, but it's still very usable.
It also has onboard stereo speakers. I didn't think stereo speakers would be so crucial to a phone, but these are powerful and sound great…even bass. It's like having a little boombox inside your pocket. Great addition to the Note series.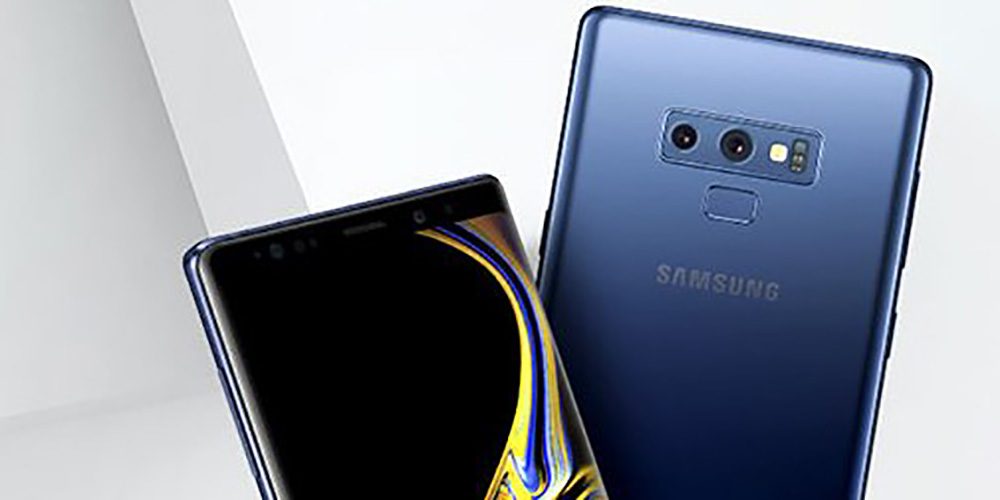 Note 9 Cameras
Two cameras reside on the back of the Samsung Note 9, both 12-megapixels, and they are both capable of some pretty professional looking shots. One lens is wide-angle, and the other is a telephoto lens. The camera system features dual aperture abilities, as well as optical image stabilization (OIS).
The telephoto has AF, F2.4, plus OIS, while the wide angle is a Super Speed Dual Pixel shooter with AF, F1.5/F2.4 and OIS. There's also a 2X optical zoom, as well as up to 10X digital zoom. On the front is an 8-megapixel shooter with AF and F1.7.
In short, the cameras rival some of the best cameras on a phone ever designed. Colors are rich, while the details are crisp and defined. The Super Slow-Mo feature is new and quite unique. With this feature, you can capture video at up to 960FPS, and the multi-take option lets you capture multiple slow motion segments in an ongoing video. The single-take mode lets you capture either a 0.2 second clip in slow motion or a 0.4 second clip, depending on the quality you prefer.
Other camera specs include a hyperlapse option, Panorama, Pro tools and a Live Focus portrait mode. You can also shoot video at up to 4K and 60fps, take pictures using your voice, create AR Emojis and shoot in HDR.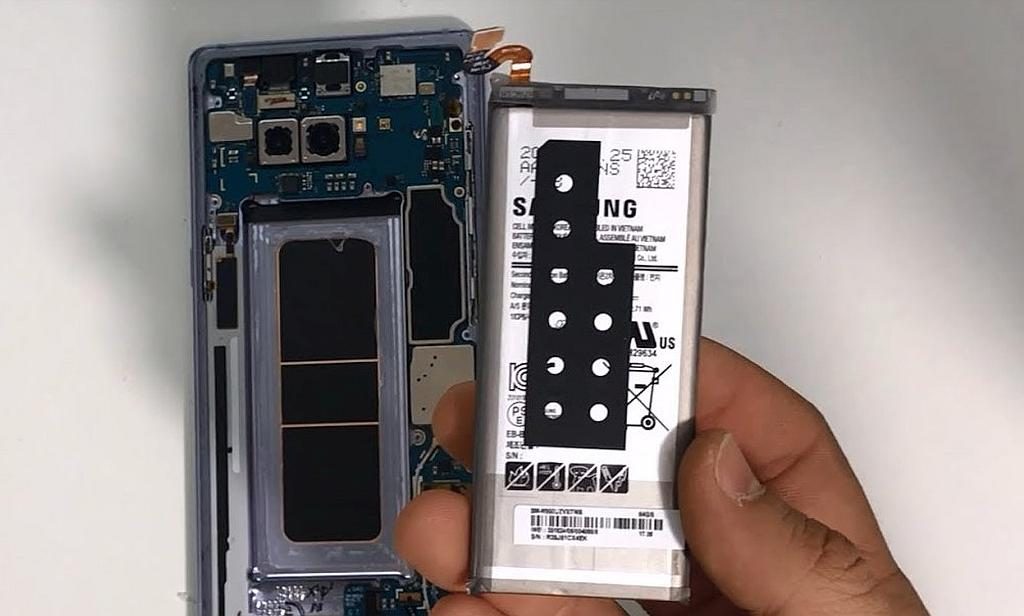 Battery
Inside the Note 9 is a 4,000mAh battery, which is much larger than past Note devices from Samsung. The Galaxy Note 8 had a 3,300mAh battery and Note 7 had 3,500mAh.
The Note 9 battery lasts forever, usually giving almost 2 full days of operation from moderate to heavy use. No other phone we've tested has ever done that….well maybe the Pixel 2 was close. I felt like most nights, I could leave the phone off its charger and have enough juice to get me through another day. If battery life in a phone is important to you, the Galaxy Note 9 is your best option, hands down.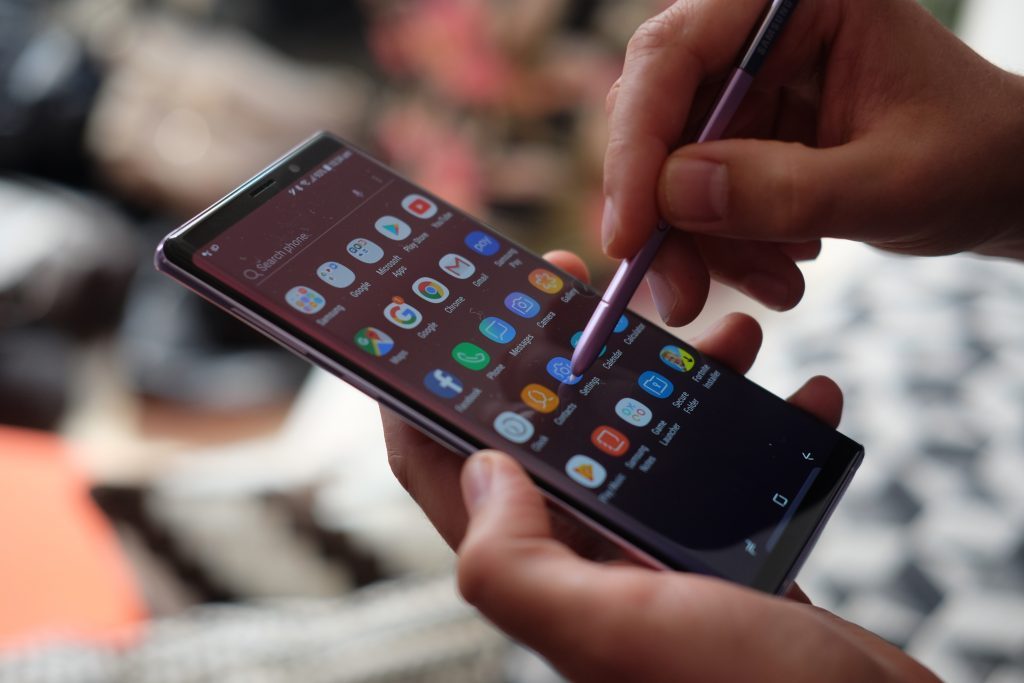 Software, including Bixby
Android 8.1 Oreo is underneath the hood of the Note 9, and under that is Samsung's custom skin. You can customize the look of the skin with themes, but as it stands, things are laid out pretty usefully. You get such things as Edge Panel, Video Enhancer, Easy Mute, Smart Capture, Device Assistance Apps, One-handed Mode, Smart Stay and Game Launcher, among many more advanced features.
The Note 9 is packed with so much power that you can navigate through apps lightning fast, and now there's Bixby 2.0, which works well with select apps. It's an easier client than the original version, and can perform some pretty meaningful tasks with just your voice, much like Google Assistant and Siri.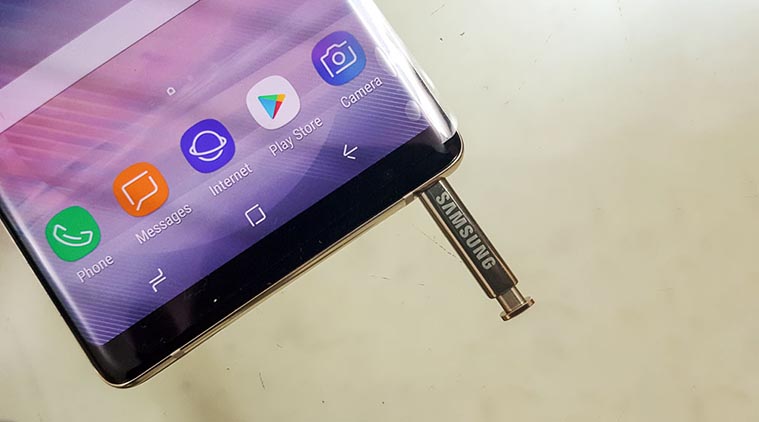 S-Pen
The Note's S-Pen is probably it's most creative feature. This has been the case since it was first introduced, so while an S Pen has always been there, it's the Note 9 that finally turned it up another level with a lot more function and Bluetooth connectivity.
The Note 9's S-Pen gives you the ability to control the phone from a distance. That Bluetooth connectivity lets you tap on the Pen's button to open apps, pause video, flip between slides, take pictures and change songs. It's an incredibly useful upgrade. The Pen charges while it's in the phone and does so within about a minute, even as it provides you with hours of use.
Of course like previous versions, you still get S-Pen standard features like Live Messaging, scrolling, coloring, GIF creation, note taking, screen writing, and more.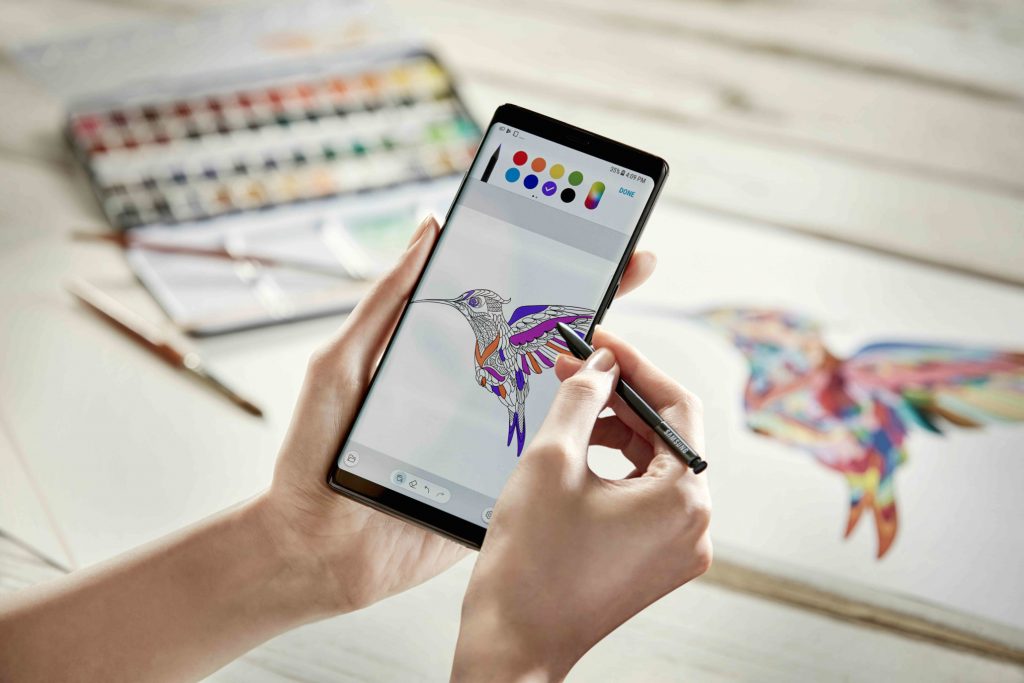 Bottom Line
The Galaxy Note 9 is everything you probably thought it could be and more. It's a powerhouse, with state-of-the-art features, a huge battery, the fastest mobile processor on the market and more. With all that, you are going to be paying a premium.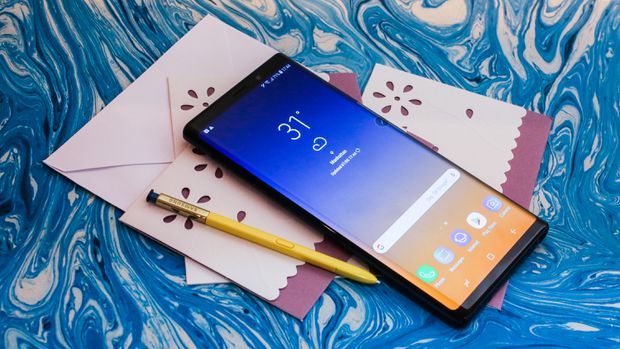 The Note 9 is available in Ocean Blue and Lavendar Purple, and is available in 128GB and 512GB versions for $1,000 and $1,250 respectively. You can also add another 512GB of memory via the SD card slot, giving you over a terabyte of memory. Most computers don't have that. Check out all pricing and financing options at Verizon here.
Comment on this article and other GadgetGram content by visiting our Facebook page, or our Twitter and Instagram feeds.