Lensbaby has announced the Sol 45, a lens aimed at photographers new to the Lensbaby lineup. The Sol 45 ($199.95) falls in between an entry-level lens and a more premium model, but delivers a crisp central focus surrounded by blur, and is compatible with a multitude of full-frame and APS-C camera systems including Canon, Nikon, Sony, Fuji and Pentax.
The Sol 45 is versatile, and is a fixed F3.5 aperture 45mm manual focus creative lens that offers a relatively straight-forward way to try out the creative effects that Lensbaby is synonymous for. You get the signature Lensbaby tilting focus, a deliberate center and blurred edges, all in a package that is very easy to take those shots you're looking for.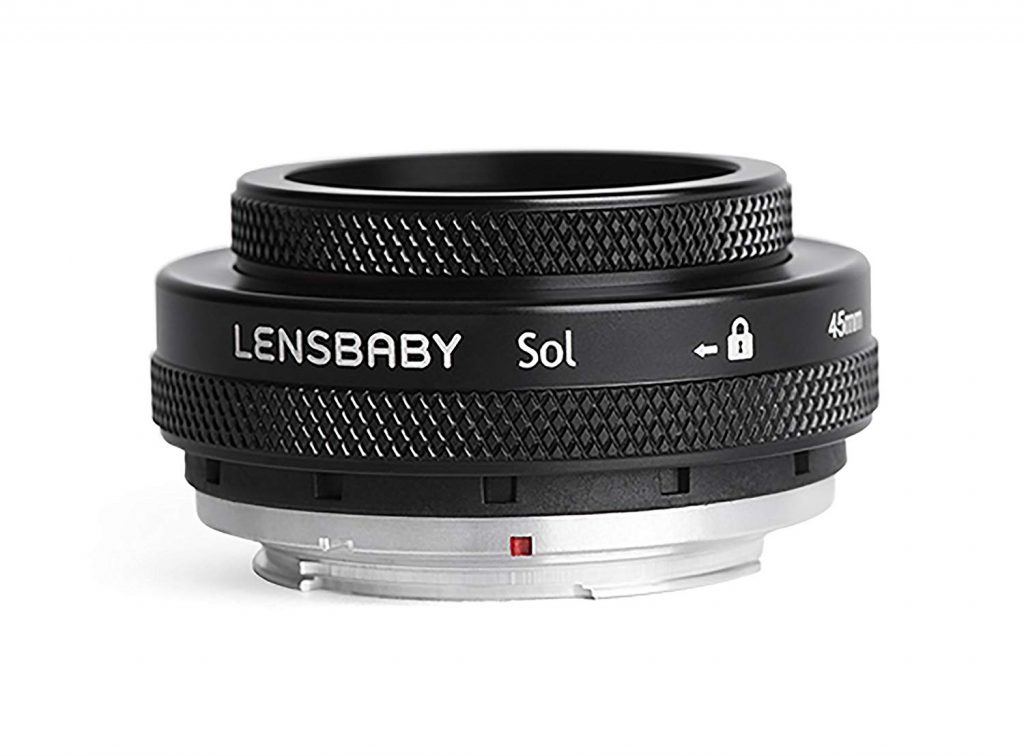 Sol 45 Design
The Sol 45 comes in a couple of configurations. If you have an SLR, the 45 is pretty flat (as pictured above), measures around 1.5″ by 3″, and weighs in at just over 5-oz. If you have a mirrorless version like the Sony, (pictured below), the Lensbaby Sol 45 is a little bigger at 2.5″ x 3″, and weighs in at just under 10-oz. The reason for the size differential is that it has to have the same difference between the sensor and the glass as the SLR model.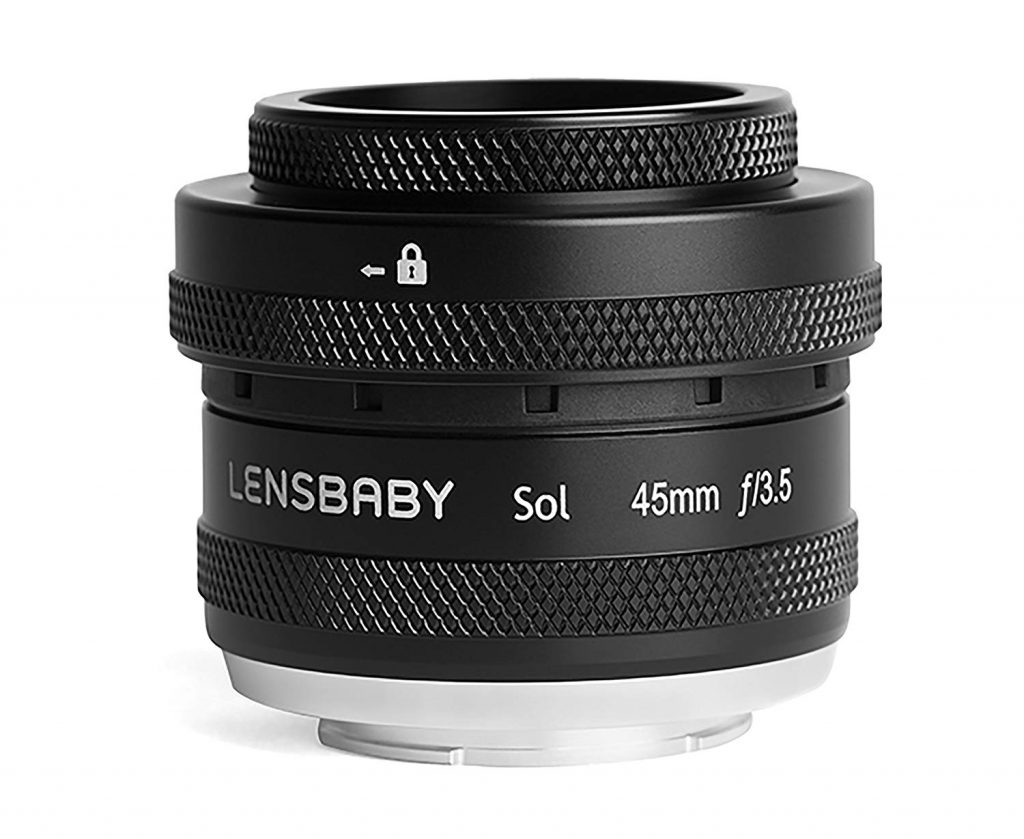 Both the mirrored and mirrorless Sol 45 versions support 46mm front filters, and the lens itself is finished in matte black with an all-metal barrel. It's a pure manual focus optic, and the focus ring sits at the front of the lens, extending out the closer you focus. It also protrudes a bit so it's also easy to focus just by feel.
Sol 45 Features
The Sol 45 has a fixed F3.5 aperture, which means that you only have one level of focus + blur to work with, but you can open up the aperture to get a stronger effect. The Sol 45 also tilts 8.5° to move the focus to different parts of the frame. You can also lock the Sol 45 back to the center and keep it locked, which gives shooters a lot more control and predictability.
Finally, two bokeh blades, which can be used alone or together, will add texture to your shot.  If you're unfamiliar with the term "bokeh", they essentially are two plastic arms, which sit inside the lens and can be swung toward the edges to get out of your focal point, or moved in over the glass to add some interesting texture to photos. One blade is larger than the other, so you can choose to use them separately to change your shot's look, or put both over the front lens for a more bold effect. The blades can also be rotated, which creates different effects.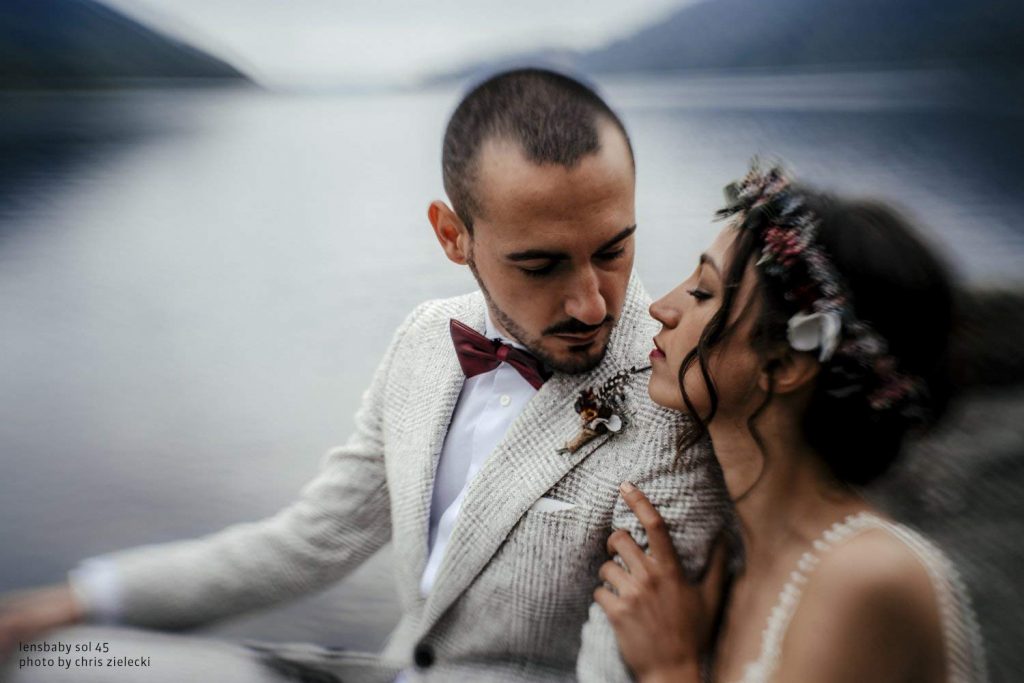 Bottom Line
The Sol 45 isn't your entry-level Lensbaby lens. Rather, it's a super choice for photographers who want control over more creative shot options. It's small, allows you to set the amount of tilt, and also lets you isolate your subject matter. The Sol 45 is also simple to use and fun. Its controls don't take an expert to operate, which make it less intimidating than other special effect lenses. The Sol 45 makes it easy and affordable to be introduced to the world of creative effects with a camera.
Comment on this article and other GadgetGram content by visiting our Facebook page, or our Twitter and Instagram feeds.