Nuheara's IQbuds Boost ($399), but these suckers are about the best on the market when it comes to a hearing augmentation appliance. As many already know, audiologist-prescribed hearing aids often cost thousands of dollars, so $399 ain't bad at all.
The IQbuds Boost are obviously comprised of two buds, weighing in each at 0.28 ounces and 0.8 x 1.0 x 0.6 inches in size. They are a tad larger and weightier than other true wireless earbud, but they include eight different sizes of silicon ear tips, along with three different sizes of Comply foam ear tips. This makes it easy to fit in almost any ear, so they can make a tight seal against outside noise.
The IQbuds Boost rely on touch-sensitive pads for controls, which is a cool feature. A light tap on the left or right earbud will play or pause your music, control volume, activate Siri, or change over to its audio augmentation capabilities. You can customize the tap triggers as well using the free app.
The IQbuds Boost are IPX7 rated, meaning they are water and sweat-resistant. Just don't submerge them in a pool. The Boost earbuds also come with a traveling and charging case, so in addition to the 8 hours of audio streaming or 12 hours of hearing augmentation per charge that the earbuds offer, the 1140mAh battery in the charging case can extend these figures to 20 hours and 32 hours, respectively.
For the audio augmentation feature, simply install Nuheara's free app, pair the earbuds with your handset and take a 10-minute audiologist-grade hearing test that assesses your hearing. The app then sets up the IQbuds Boost's audio signature to compensate for the frequencies that you were unable to hear during the test. Once the app has calibrated the earbuds to your personal preferences and needs, you're good to go.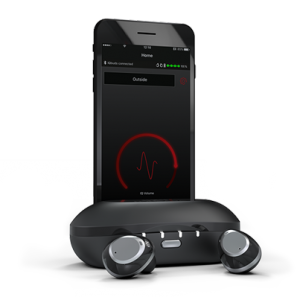 Performance
With music playback, the Nuheara IQbuds Boost sound fantastic, rivaling many of the other higher-end true wireless buds on the market. The soundstage is expansive with a good degree of separation. Mids and highs are crisp and clear, and even bass is on par, and without distortion at high volumes.
Another plus is the Boost's ability to provide an uninterrupted signal. This can't be said for man of the wireless products out there. Audio streaming from a phone never stutters, and is certainly reliable in any environment.
Audio augmentation
The IQBud Boost also have audio transparency, which means you can hear what's happening around you while you listen to music. The ambient audio captured by the IQbuds Boost's microphones sounds pretty good.
And of course, with the audio augmentation feature, when you're not streaming music from your smartphone, the earbuds can be used to amplify the sounds of the world around you, just like a hearing aid. Conversations are louder, and you can watch TV or listen to the radio without blasting the volume.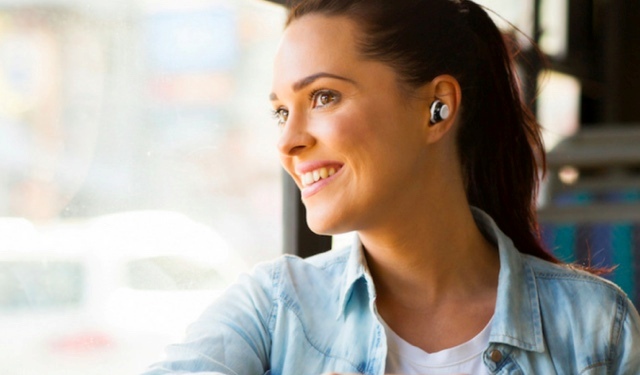 Using the IQbuds Boost's companion app, you can even customize ambient audio with various scenario-based sound profiles, such as Restaurant, Office or Home for a customized listening profile that adapts to standard environments. Each profile is designed to suppress different sorts of background noise while boosting the audio levels of others. As a bonus, you can pair the IQBud Boost earbuds to a Bluetooth-equipped TV sets, and that configuration sounds very clear and is always in sync.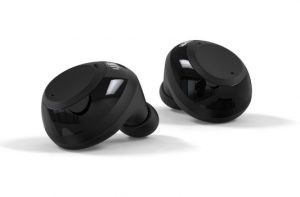 Bottom Line
The Nuheara IQBuds Boost are a steal, especially if you're considering standard hearing aids. They can give you all of the audio enhancement that you need. Additionally, the app works well, and audio quality with music is way above par…quite a surprise since Nuheara markets this product as an audio augmentation device first.
The Boost's comfort level is good, and with the included custom tips, you can get a good and tight fit to size almost any ear. At $399, the Nuhear IQBuds Boost are a great buy, and with their dual function, you'd be hard pressed to find another set of wireless buds that can do all that the Nuheara's can do.