The Swiss Diamond XD Cookware line is built like a tank, with incredible sturdiness and heft to it. It's made of extra thick cast aluminum with a perfectly flat base. You can tell right when you pick it up that it's built to last.
The line also sports comfortable handles, so irregardless of the weight, the handles are built to balance the weight and make it easy to handle over the stove. Speaking of handles, they are ergonomic, and are designed to stay cool on stovetops up to 500°F (260°C).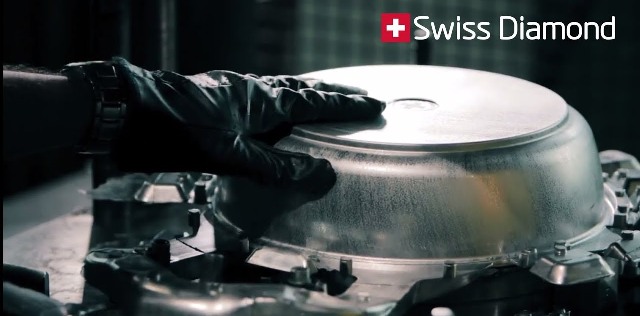 The Swiss Diamond XD line can go from stovetop to the oven and can be used on any type of burner: ceramic, radiant, electric or gas, and they can withstand heat at almost any high temperature, thanks to the diamond dust incorporated in the nonstick coating. Its high conductivity of the cast aluminum construction and diamonds also facilitate an even and effective distribution of heat. This makes it super energy efficient so the heat setting never has to rise over low-medium.
To get a little more scientific on the matter, the (Real) Diamond reinforced, PFOA-free non-stick coating features real diamonds for trouble-free cooking and easy cleanup.  PFOA is a chemical that was formerly used by other companies in producing Teflon nonstick coating. If you have older pans from other companies, it may have this older form of nonstick coating.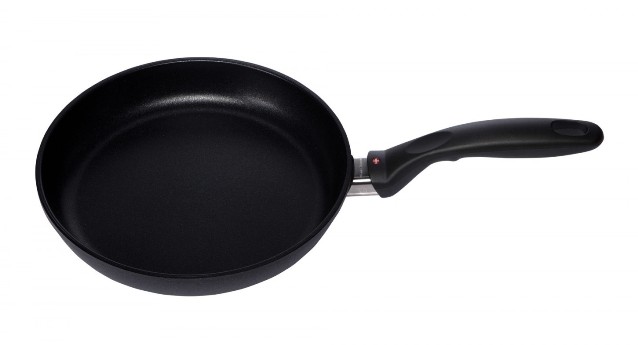 The coating on the XD line has been lab tested and stayed reinforced after 12k sandpaper strokes compared to 1k for standard 3-layer non-stick cookware, 4.5k for titanium.
The XD line can also handle metal utensils. However, these pans will not take a ton of abuse from knife scratching, immersion blenders or electric beaters. The line is, however, truly nonstick and washes up like a champ. The interior is rivet-free, which helps with the clean-up tasks and doesn't give a place for germs or crumbs to hide.
If you are looking for the best in nonstick cookware, look no further than the Swiss Diamond XD collection.