Microsoft has announced HoloLens 2, a next-generation mixed reality headset that the company hopes will change the way work gets done. Microsoft says it will be more immersive and comfortable than the original, and provide industry-leading value out of the box.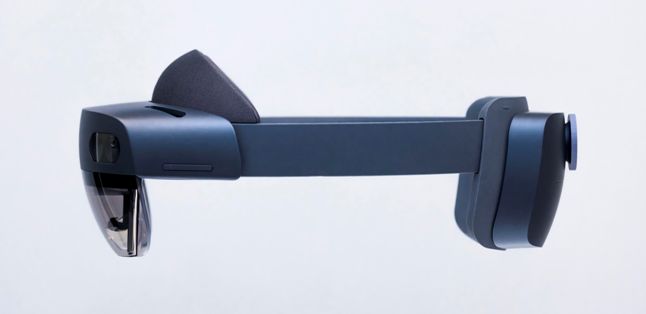 HoloLens 2 has more than double the field of view of its predecessor while maintaining the same 47 pixels per degree of sight. The change is equivalent to jumping from a 720p television to a 2K set for each eye. The headset will track your retinas to know exactly where you're looking, too, and support Windows Hello authentication out of the box.
HoloLens 2 uses a new "time-of-flight" depth sensor, combined with sophisticated algorithms, to track your hands controller-free. You can use a single finger, or an entire fist to punch buttons and other interface elements in mid-air.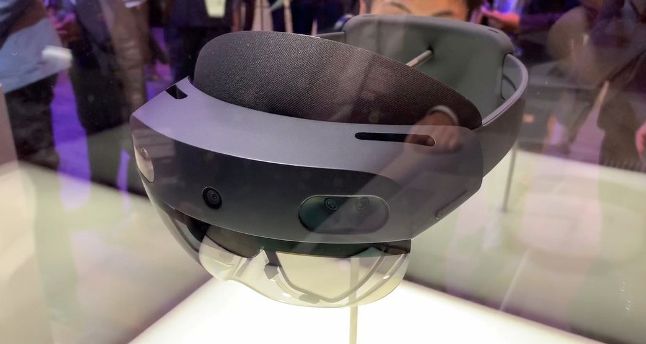 The new headset will be very comfortable to wear, thanks to carbon fiber material and improved thermal management. There's a dial for tightening the main headband, and the main visor can flip up if you quickly want to concentrate on something else.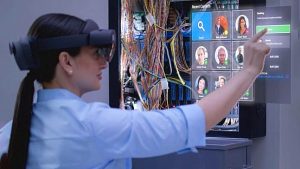 Microsoft is still targeting enterprise customers with the HoloLens 2, and how the device will provide immediate value to large businesses. It's already working with a number of industry partners, including Saab, Pearson, Honeywell and Airbus on launching software for HoloLens 2 users. Microsoft is also collaborating with Spatial, which allows multiple people to chat and share ideas on a virtual whiteboard.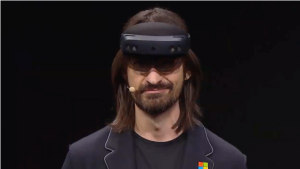 Microsoft will allow businesses to customize HoloLens 2 before purchasing a fleet of headsets. Trimble, the owner of 3D modeling package SketchUp, has already modified the headset so that it can be worn like a hard hat in construction sites and other potentially dangerous locations. The rebranded version will be called Trimble XR10 and is set to launch alongside the regular HoloLens 2 later this year. Microsoft says it will work with other companies and launch more bespoke headsets over time.
HoloLens 2 will launch later this year for $3,500, or as part of a subscription that includes Dynamics 365 Remote Assist (a piece of software that helps technicians diagnose problems remotely) for $125 per month. The headset will be sold in the US, New Zealand, Australia, France, Ireland, the UK, Canada, Germany and Japan.