Xiaomi  MiJia 360° Panoramic Camera is one of the most powerful and one of the smallest action cameras created to capture your next adventure 360-degree wide!
Due to the thickness and size of the body, the panoramic camera will produce corresponding blind spots. The two 190° ultra wide-angle fisheye lenses, each with a large aperture of F2.0; are combined by a reflective prism, which is extremely demanding for the design of optical structures and the manufacture of modules which covers a wider range, greatly reducing blind spots at both ends.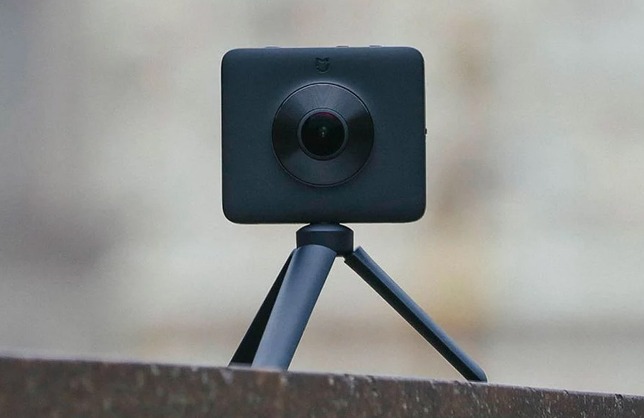 The built-in Ambarella A12 chipest can automatically adjust the image it shoots. Supporting 3.5K video resolution, it is perfect for outdoor sports, home security, travel etc. Xiaomi  MiJia 360° Panoramic Camera is built-in with 6-axis electronic anti-quake. So, it is perfect for shooting while doing extreme sports also.
With the Xiaomi Mijia panoramic camera selfie stick, you can complete one-touch photo. After installation, you can connect with the contact at the bottom of the Mijia camera and you can take a photo with a single camera button. By long press the self-timer to switch automatically.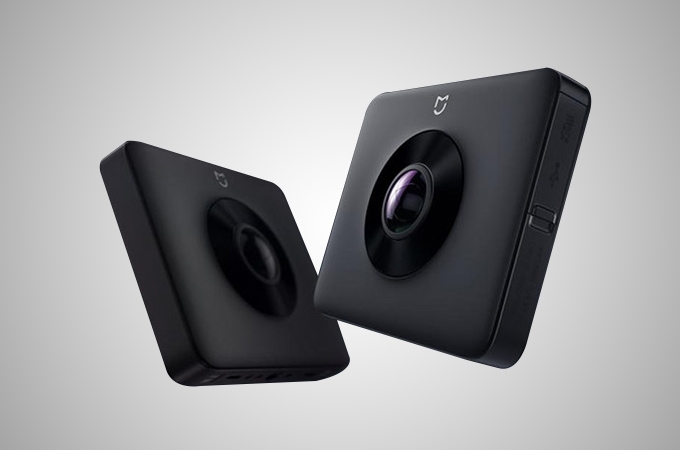 It's also easy to take a panoramic time-lapse video. Simply select the time delay you want to shoot in the Mijia Panorama Camera app, and the camera will automatically capture and generate a panoramic time-lapse video. With the APP setting up to 32s of manual exposure, the light in the night can be easily captured. The Mijia Panorama Camera app can share panoramic images to social apps, or you can choose to shoot for 10s, 20s, 30s, and generate short video links to quickly share to your social apps.

The Mijia panoramic camera has a built-in 1600mAh 3.8 Li-ion battery that supports 75-minutes shooting time at 3.5K with Wi-Fi and 90-minute high-definition panoramic video can be recorded when Wi-Fi is off. Support QC2.0 fast charging, and also charge it with Xiaomi mobile power.
The Mijia panoramic camera has passed the strict sealing test, IP67 waterproof and dustproof body, and can be taken safely in the environment of minus 10 degrees to 45 degrees.