Danmini YB-50GAT-2 is an intelligent anti-theft electronic doorbell. It is a powerful home alarm system which has digital viewer peephole camera, an useful device for every household.
If there is guest to call on, the inner machine will send out voice prompt and take photo automatically when he presses doorbell the first time. The second time is videoing and leaving massage and the third time is phone intercom with setup phone number automatically.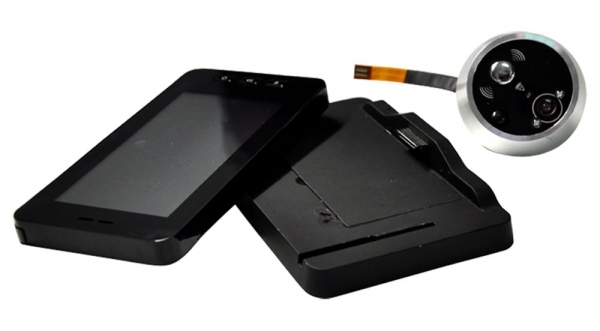 The Danmini YB-50GAT-2 anti-theft electronic doorbell is featured with 5 inch ultra large HD touch screen, professional security camera which has zoom function upto 8 times, doorbell function, video message function, multi modes, audio intercom, wide angle camera lens, super night vision because of its infrared lamp outside motion detection and mobile phone arming and disarming.
Mostly camera has only one night vision light at the market, but Danmini YB-50GAT-2 doorbell home alarm system has three night vision lights around the camera that make sure you can you can see outside of your door at night.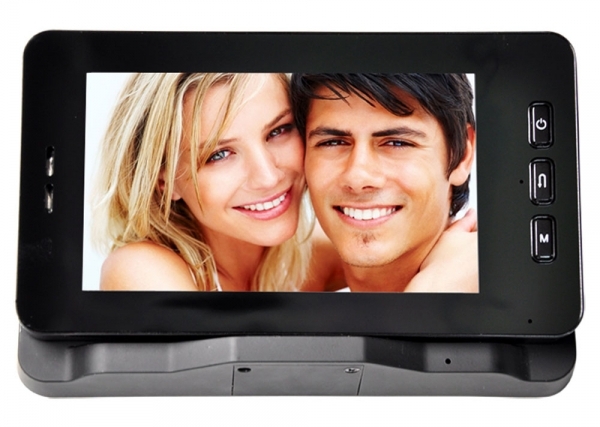 Through motion detection, the door camera will start taking pictures or video feature to record visitor information when any visitor wanders at the door. Get a paranomic view of outside of your door, as camera has 160 degree wide angle lens that remove all security risks. If somebody intrudes into your house, the built-in GSM card will call up to host in time.
With this digital view peephole camera doorbell, you have multi mode functions that is home mode, do not disturb mode and away from home mode. If you chosen "away from home mode" and someone visit at your home then the doorbell will ring after the ringing the visitor and indoor screen will not be light up, but the door camera will start taking pictures or video feature to record of visitor information.