The Google Pixel 3 and Pixel 3 XL may already be considered two of the best Android phones out there, but they're expensive, and it looks like Google may be preparing some lower-cost versions. Rumors say Google is working on a pair of midrange options for those who want a Google smartphone experience, but don't want to pony up the cash for the Pixel 3 or Pixel 3 XL.
So far…
As midrange options, you'll definitely expect to pay a little less for these Pixel phones than the regular Pixel phones. The leaks so far indicate the phones will end up costing between $400 and $500, several hundred dollars less than the regular Pixel phones. The latest leak suggests the Pixel 3a will come at around $500, though pricing for the Pixel 3a XL isn't yet known.
While these phones have been referred to as Pixel Lite and Pixel XL Lite for some time now, new evidence suggests Google's midrange Pixels could go by another name entirely. According to evidence found in the recently released Android Q beta, these two phones could be named the Pixel 3a and the Pixel 3a XL.
When will they be released, and where? Google has potentially signed up with Verizon to launch the Pixel 3a and Pixel 3a XL sometime in the spring this year. It was speculated early on the Lite Pixel phones would not be sold in the U.S., and would instead head to other markets including India, China, and Russia. A Verizon deal would obviously make this assumption inaccurate.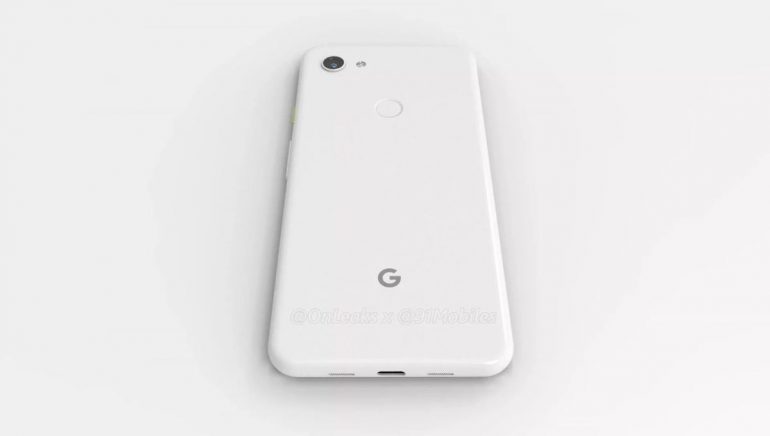 Specifications
Should we expect the Pixel 3a range to be much less powerful than the Pixel 3 range? That seems the most likely outcome, but how much of a downgrade could we expect?
In one report, which cites a number of European online retail sources, the Pixel 3a will offer a 5.6-inch screen and 64GB of storage, while the Pixel 3a XL is touted as having a 6-inch display along with the same 64GB of storage. The report also notes that while both phones will be available in black and white, there will be a third "Iris" color that will mix blue and violet.
A previous leak also suggests that one will be equipped with a Snapdragon 710, which is likely the XL, and the smaller Pixel 3a will be equipped with the Qualcomm Snapdragon 670 processor, which has so far been largely featured in phones targeted at Asian markets.
RAM numbers are high even on midrange phones these days, and rumors suggest that the Pixel 3a XL may come with 6GB of RAM. We expect there to be other configurations available, and wouldn't be surprised to see both models start at 4GB. There's no mention of storage space, but 64GB seems likely. Most other midrange phones would come with a MicroSD card slot to boost storage, but sources have noted the apparent lack of such a slot.
On the back, there's a 12-megapixel camera, while the front of the device has an 8-megapixel front-facing camera. Powering it is a 2,915mAh battery.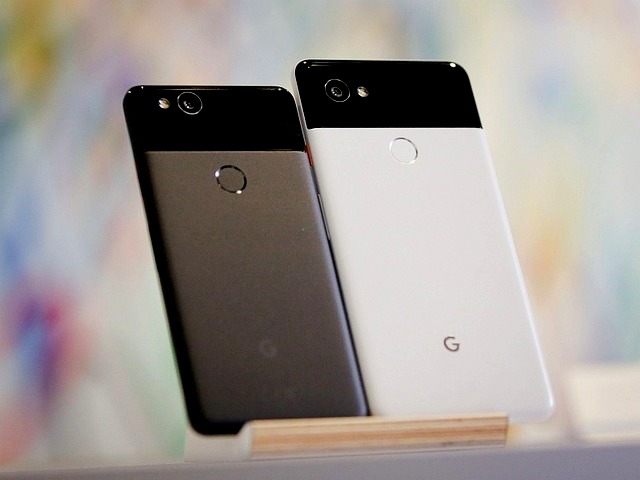 Design
Will the midrange Pixels look the same as the Pixel 3 and 3 XL? In a video, both the Pixel 3a and Pixel 3a XL are apparently shown in a full 360-degree render. It states the display sizes for both phones will be 5.6 inches and 6 inches, as well as some other details like the plastic body and return of the 3.5mm headphone jack. Interestingly, it seems the Pixel 3a XL lacks its bigger brother's divisive notch.
The first indication of a Pixel 3a was leaked online by Russian tech blogger Rozetked, who posted a hands-on video of an unreleased Pixel 3. The Pixel 3a sports a similar style to the Pixel 3, but only has a display resolution of 2220 x 1080. It also appears to have a headphone jack, unlike the other two Pixel 3 devices, and a slightly thicker polycarbonate build.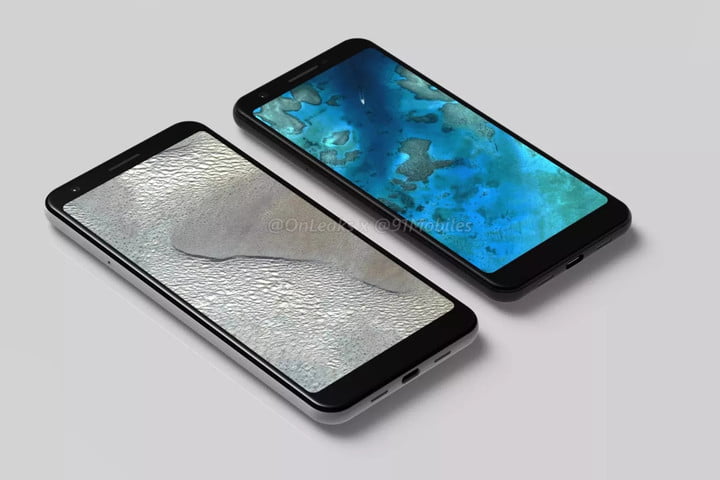 Camera
When you buy a Pixel phone, you expect a great camera. so how about the Pixel 3a? Rumors claim the Pixel 3a has the same 12.2-megapixel camera sensor as its flagship siblings, and if it does, that's a huge selling point for the phone.