The new Black Eye Pro Cinema Wide G4 balances good image quality with an affordable price. It's the fourth generation of this wide-angle lens. Retailing for about $90, it's built very well, and captures a 120-degree angle of view, similar to that of an action camera, that fits roughly 1.5 times more area into the image than a stock smartphone lens.
The Black Eye is a clip-on lens and is compatible with virtually any make and model smartphone. The clip mount secures the lens to most any phone, including dual-lens devices, and the lens is optimized to work best with 2018 smartphones and later.
Function
The Black Eye Pro Cinema Wide G4 sits on a large spring-loaded clip mount, used to fit it over either the front or rear camera on your phone. Open the clip, align to the camera lens, and start snapping photos.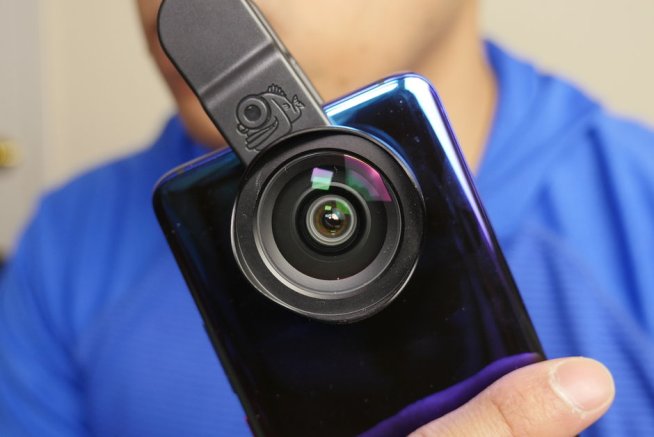 The clip opens wide enough to sit over even bulky cases, but it needs to sit close enough to the built-in lens to work optimally. It also needs to be placed precisely, otherwise you get out-of-focus or soft imaging.
Since it doesn't matter how the Wide G4 is rotated, being that it's a spherical optic, unlike anamorphic lenses that need to be oriented to a specific axis, you can position the other end of the clip however you need to to get it out of the way.
Image Quality
For a lens that sells for around $90, the Cinema Wide G4 showed surprisingly little distortion and few imperfections, even though it sits on top of your phone's existing lens.
Flaring is also well controlled. When pointed at the sun, Wide G4 only produces the same amount of flare as shooting with the naked smartphone lens, despite all the extra glass.
The lens also doesn't negatively interfere with the colors in the image, nor any chromatic aberration, or colored fringing, in high contrast areas. And while the lens isn't suited for macro use, you can take pictures as close as about an inch away.
The same selling features of the Wide G4 also carry over to video. The edges are slightly soft, but there's no major distortion. Flare may be a bit more problematic in video because slight changes in the lens position will introduce or remove flare, causing it to pop in an out while panning, in some situations. For phones that crop in video mode, the Wide G4 is useful for bringing back that wider perspective.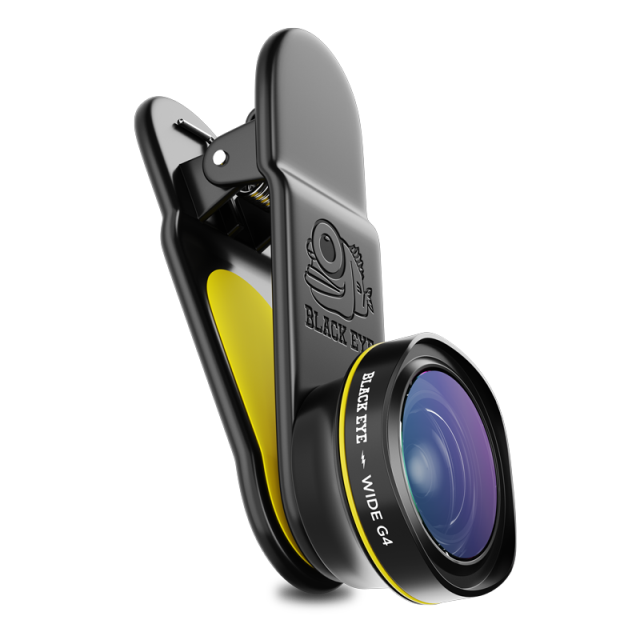 Bottom Line
The Black Eye Pro Cinema Wide G4 is a great add-on smartphone lens, especially for the money. The design is easy to use and accommodates multiple phone models. It also doesn't suffer from major line distortion like budget wide-angle lenses, and the overall image quality is quite good.
For smartphone photographers and videographers who want a wider view without breaching $100, the Black Eye Pro Cinema Wide G4 is a great option.