LG is announcing that its 2019 ThinQ A.I. TVs will eventually support all three major voice assistants, in one form or another. Currently, these TVs embed LG's own proprietary A.I. and the Google Assistant, but starting this month, Alexa will be added to 2019 ThinQ A.I. TVs, including LG UHD TVs, NanoCell TVs, and OLED TVs. TVs in North America will be the first to receive the update, with Asia and Europe getting it to follow.
Does Alexa connect to LG Smart TV?
Using Alexa on an LG TV will require the Alexa app on a smartphone or tablet, for account management, plus the TV's remote. To talk to Alexa, you press and hold the Amazon Prime Video button, while a short press will still launch the Amazon Prime Video app. There's no need for an external speaker, like an Echo Dot, and Alexa routines will be supported, as well.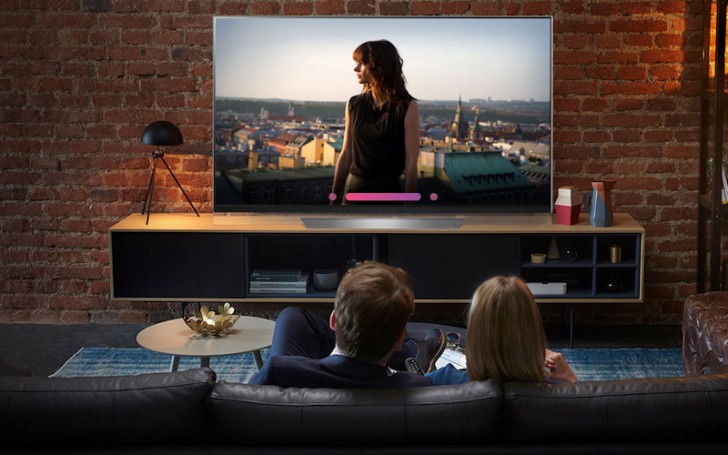 The regular microphone button on the remote will trigger LG ThinQ by default, but depending on your settings, it will pass requests it can't handle to either Alexa or Google Assistant.
As part of the announcement, LG also says that Apple's Air Play 2 and Home Kit technologies are also planned to be included in these TVs by midyear. When this happens, you'll be able to control a 2019 LG TV via Siri commands through an iOS device or a Home Pod. LG's strategy of delivering compatibility with all a multitude of voice assistants is a logical approach, and it competition is doing the same.