BMW has teamed up with Switzerland-based Micro to develop a trio of street-legal scooters. The company's lineup includes three models named E-Scooter, City Scooter, and Kids Scooter. The BMW E-Scooter is a lot like the battery-powered two-wheelers like Lime and Bird, but it was designed to be purchased rather than shared.
Its electric power train consists of a lithium-ion battery pack that drives a 150-watt motor. The E-Scooter delivers a range of about 7.5 miles, and it can reach a top speed of 12 mph. Charging it takes two hours, and its clever design allows users to fold the 20-pound scooter when it needs to be stored.
The City Scooter isn't equipped with a motor or a battery; it's 100% human-powered. It has a low footplate and large wheels, which offer excellent comfort for commuters, and it comes with an integrated kickstand so that riders can park it without worrying about damaging it. And, when they're done riding it, they can fold it and tuck it away in their bag.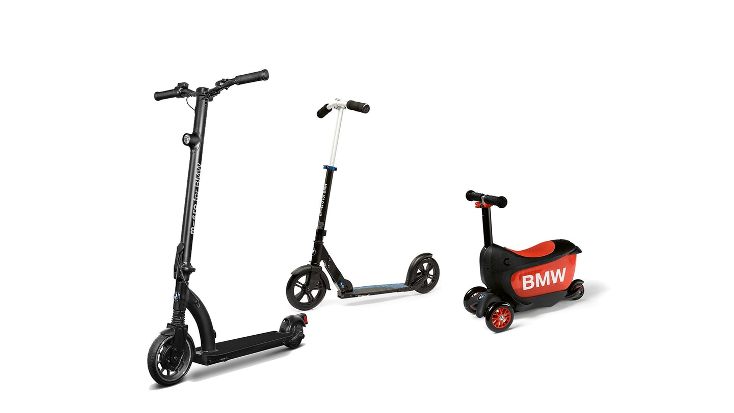 Finally, the Kids Scooter is for toddlers. Kids that are at least three years old can use it for balancing practice, and they can tote their toys in a compartment hidden under the seat. The handlebar is height-adjustable, so kids can enjoy the scooter until they're a little older.
BMW will begin selling its scooters through its dealer network by the end of 2019. Unfortunately, the U.S. may not see them. The Kids Scooter starts at $135, the City Scooter carries a base price of $225, and the E-Scooter retails for around $900.