If you've been thinking about getting a particularly small smartphone, it doesn't get any tinier than the new Palm Phone. This little marvel is now getting an unlocked version sold directly through Palm, making it available for everyone. This "now standalone" version gets rid of the need to tether it to the main phone, which is just what Verizon customers have been screaming for.
The Palm will now work as a stand-alone phone with most US telecommunication services, including Verizon, AT&T, T-Mobile, and the prepaid Metro brand. Ironically, Sprint Corporation, home of the original Palm Pre, the multitasking smartphone marketed by Palm, is not part of the carrier list.
This marks the latest expansion for the tiny Android phone, which was originally launched as a companion device meant to be used together with your regular smartphone. It was supposed to be used as a "secondary" phone for times that you didn't want to carry around a bigger device. This idea was reflected by its 3.2-inch display, Snapdragon 435 chip, limited cameras, and shorter battery life. The other idea behind the device was to help limit the time spent using a smartphone, considering that smartphone over-use has become an epidemic.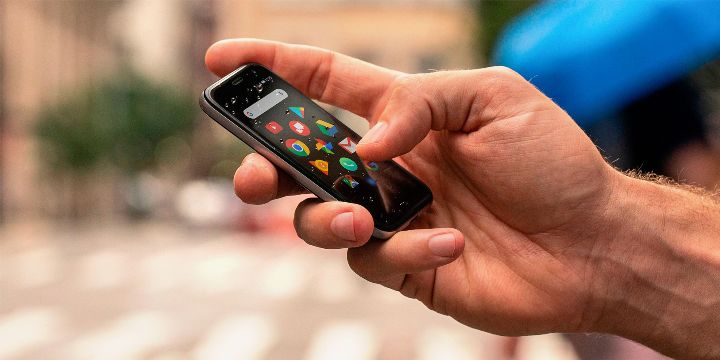 Despite being more affordable than some phones out there, this might not be a great deal. As an example, you can purchase the Moto G7 or the Pixel 3a, which can do considerably more and cost way less. The unlocked model sold by Palm is meant for those who can't stand huge smartphones with big screens, making it ideal for people who value its remarkably small size above all else.
How much does the Palm phone cost?
Considering everything said so far if you wish to have a smaller smartphone that's less distracting with plenty of features, check out the new Palm standalone. It's running $350. Note that it does have a pretty short battery life, and doesn't support hotspot capability or NFC. You can pre-order it here.