Apple has started testing a new sign-in feature for iCloud on the web. Beta testers that are using iOS 13, iPadOS 13, and macOS Catalina can already try it out by heading to beta.icloud.com on a device running any of the betas, and then signing into their accounts using Face ID or Touch ID.
The iCloud website is useful to access information when you're signing in from an unfamiliar device or just prefer to use a web-browser. Ultimately, the need to enter your password is the main barrier, which might make you opt out for your phone instead. But soon, a solution will be released. Apple already started testing a beta iCloud site that uses Face ID or Touch ID to sign you in. All you need is a beta version of iOS 13, iPadOS or macOS Catalina. Then it's just a matter of using either your face or finger to sign in.
When you access iCloud through Safari on a device running any of the referred betas, you'll get a new pop-up asking if you'd like to sign-in using your Apple ID with biometrics. You can sign in using Face ID, on devices equipped with Face ID, while on other devices you'll need to use Touch ID. When accessing iCloud.com on a device running the betas, you should automatically be redirected to beta.icloud.com. If not, just manually enter the URL in your address bar. The new feature doesn't require two-factor confirmation.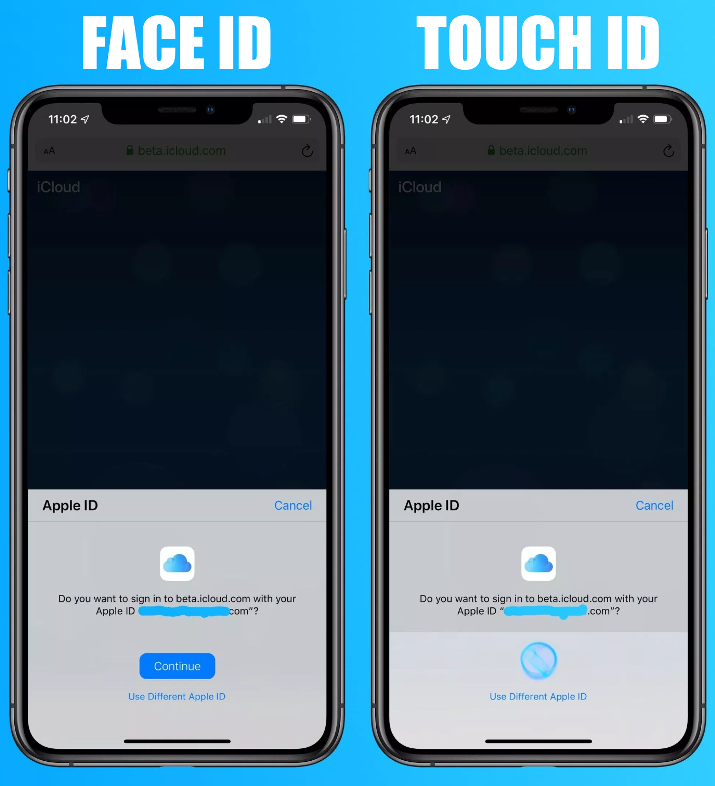 This new feature is incredibly handy and is probably related to Apple further testing Sign In with Apple, a feature that makes it easy for users to sign in using their Apple ID. The company stated that Sign in with Apple tools will be available to developers this summer, and will be released before the feature's public launch in September.
Signing in using either Face ID or Touch ID on iCloud.com is both easier and safer than manually entering your account credentials. The process is familiar to signing in to the App Store or iTunes Store in the past.
It's still unknown when this iCloud update goes live, but everything points to September. And signing in with Face ID or Touch ID could be more helpful than you think. Face ID and Touch ID mainly provide convenience rather than security, but they could help against hackers trying to snatch your login details through keyloggers or similar hacking tools.