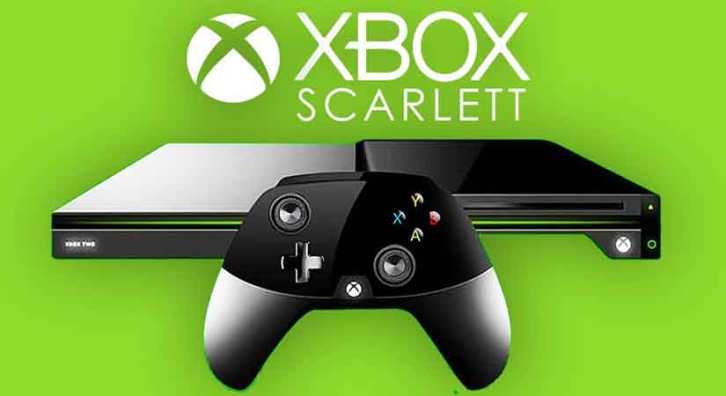 After years of speculation, the long wait is finally over; Microsoft's next generation Xbox console is on its way. The company finally announced the Xbox Project Scarlett during its big E3 2019 conference, this past month of June.
There's only a few details that are already known about Microsoft's Xbox Project Scarlett. Its release is already confirmed, as well as its release date, and lastly some features and specs that we can expect from it.
By the time it's released later in 2020, Xbox Scarlett promises to be the most powerful gaming console in the world. It will be faster and more graphically advanced than its predecessors, and it will be even better than the PS5, which will be released around the same time. According to the reveal trailer on YouTube made by Xbox itself, the Xbox Scarlett will feature a processing power that's meant to be four times more powerful than the one that the Xbox One X has to offer.
Executive VP of Gaming at Microsoft Phil Spencer showed the company's renewed commitment to making the very best games console it can, saying "For us, the console is vital and central to our experience. A console should be designed, and built and optimized for one thing, and one thing only; gaming. This decisive moment of discovery is etched in your gaming history. We on Team Xbox will always be dedicated to delivering the best new games for you to discover. This right now is the single most creative and energizing time in gaming history. Games and gamers can be a significant unifying force for the world."
Xbox Project Scarlett is looking to be a mighty gaming machine, equipped with a custom designed processor from Microsoft's partner AMD that uses the latest Zen 2 and Navi Graphics technology. The Xbox Scarlett will also be equipped with one SSD from a completely new generation; this next-gen SSD will also be used as virtual RAM, allowing for more than forty times performance increases over the current generation. This next-gen SSD will allow innovative game development techniques as well. In terms of "standard" RAM, the console will feature a powerful GDDR6. It'll also be possible to run games at 120 fps, with potential 8K resolutions, while also showcasing sophisticated real-time ray-tracing tech (this highly improves shadows quality and shadows generation).
It's still unknown how the Xbox Project Scarlett will look like, as well as if it will even be named the Xbox Two. But we already have a good idea of its internal hardware, and so far, the specs are looking incredibly good.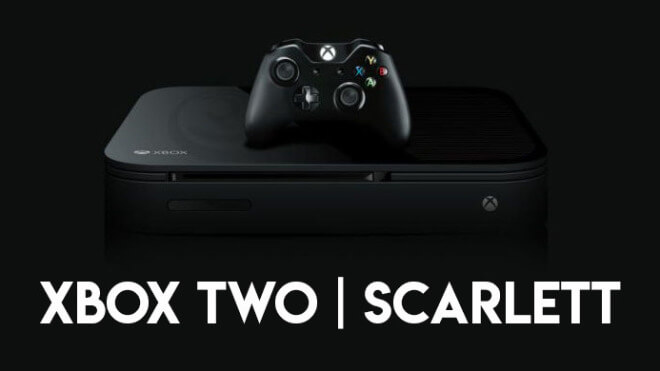 Regardless of gamers preferring to purchase their games as digital downloads, Xbox Project Scarlett will still bring a physical disk drive. Xbox's Head of Microsoft Games Studios Matt Booty commented on the matter, saying, "Yes, Scarlett will have an optical disc drive. I still have films at home on physical media – not many, but a few of my favorites. We know people have an attachment to buying games on disc, to building a collection."
Regarding the Xbox Scarlett's controller, it will likely be the new Xbox Elite Wireless Controller Series 2 that is already available for pre-order and will launch later this year, on November 4.
Concerning the Xbox Scarlett's games, Halo Infinite will be Xbox Project Scarlett's launch title, bringing back the video game series that started on November 15, 2001. The latest release from the Halo Series was Halo Wars 2, that came out on March 21, 2017, so fans are probably craving for some Halo action. Since the Halo Series are known as the original Xbox's first must-player games, releasing a next-gen console with a Halo game is a brilliant business strategy by Microsoft. To hype up the fans even more, the new Halo Infinite game already has its own reveal trailer, that was published on the same day as the Xbox Scarlett.
But in case Halo is not your thing, you won't need to wait for other games to release to play when the Xbox Scarlett comes out. The console will be capable of three generations of backwards compatibility, meaning it'll be able to run games from the Xbox One, the Xbox 360, and the very first generation of the Xbox.
Regarding Xbox Project Scarlett's price, it's still unknown, but the high-end console probably won't be cheap. The original Xbox One costed a hefty $499 / £429 / AU$599 at its launch but was quickly reduced after Microsoft realized people weren't convinced. The price will be determined by the cost of its integrated components; since the Xbox Scarlett will be much more powerful than its predecessors, its price tag will probably be higher as well. But thanks to the streaming trend, it might pack smaller hard drives, or even have the option to buy one without a hard drive at all, which would certainly reduce its price. Director of the Xbox platform, Jason Ronald said that Microsoft knew "what reasonable price points are for a console and kind of what customers expect about that".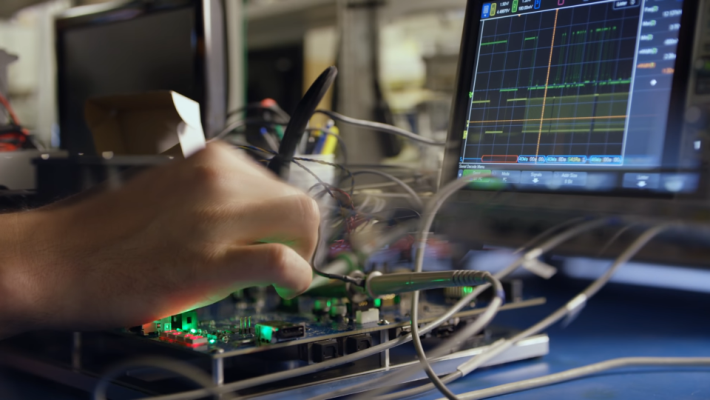 Taking VR into account, while Sony already confirmed that PSVR will work on its own upcoming console, Microsoft didn't shed any light on the subject until now, so we'll have to wait for the company to share some information about it.
Lastly, the Xbox Project Scarlett release date: We can expect the console to be released between October and December of 2020, making it a perfect Christmas Gift for any gaming enthusiast. The same release date is expected for Sony's PS5, so the competition will be fierce. There's still no specific release date for the Scarlett, but it's probably going to be announced somewhat soon, as well as the real name for the console, that might just turn out to be called the Xbox Two.
According to some rumors, two new Xbox consoles are on the way, codenamed Anaconda and Lockhart; the first one would be a high end console, while the second one would be a cheaper, streaming-focused solution. Only time will tell if that's indeed Microsoft's plan, but this leaves Sony's PlayStation 5 with an upcoming challenge.