IoT technology company Tapplock Corp. provides smart security solutions to both end-consumers and enterprise clients. The company was started in 2016 in Toronto, Canada, was named Canada's Top 15 Tech Startups by Metabridge, and was also awarded the iF Design Award and CES Innovation Award Nominee in 2018. Tapplock is known for its signature fingerprint-based smart padlocks that are fast to access and easy to manage. One of the company's most known smart fingerprint padlocks is the Tapplock lite.
The Tapplock lite is the perfect portable lifestyle lock, proving feather-light when it comes to carrying it around and lightning-fast when it comes to unlocking it. It's the perfect padlock to have with you, either for your household or for when you're on the go. The Tapplock lite padlock features a strong, lightweight chassis and is equipped with a rechargeable battery that offers up to 8-months of battery life per charge (or 1,200 unlocks), and you're able to check its remaining power via the Tapplock app. The Tapplock lite padlock will blink red when power is below 10%. If the battery happens to run out, the Tapplock lite can be easily juiced with an 8 second charge by using any portable battery pack.
Its state-of-the-art capacitive fingerprint sensor allows users to unlock it in under 0.8 seconds. The Tapplock lite works with an adaptive algorithm, meaning that it becomes faster and more accurate with each access. Owners are able to store up to 100 different fingerprints per lock, and can also manage other users and their fingerprints via the Tapplock App (downloadable from the App Store or Play Store).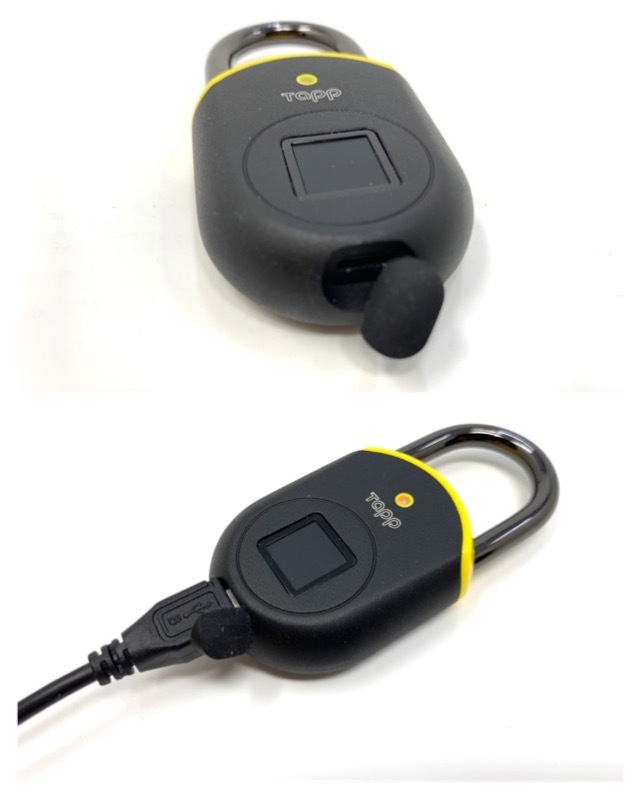 Owners can easily share Bluetooth access remotely with unlimited users and can also set permanent access or limited access with flexible dates and times, as well as revoke access whenever they wish. Owners are also able to track and monitor the padlock's access history with time and location via the Tapplock app. The Tapplock lite padlock can be unlocked in three versatile ways. Users can unlock their Tapplock lite padlock by Fingerprint Unlocking, by Bluetooth Unlocking via the Tapplock app, or by Backup Morse-Code Unlocking by pressing long / short combinations on the power button.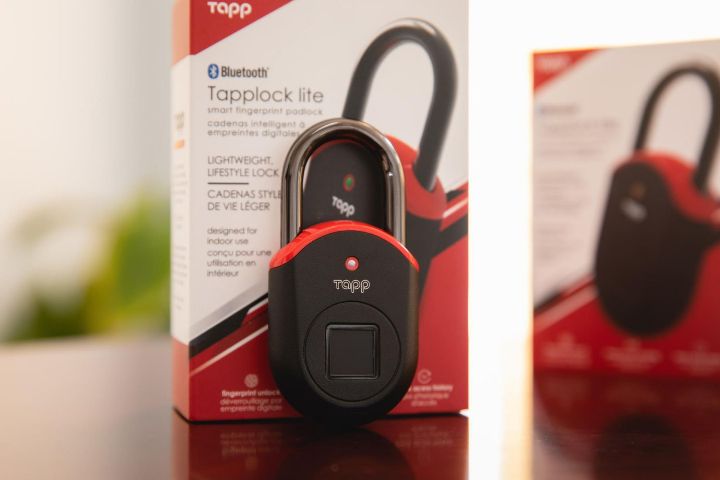 The Tapplock lite padlock is currently available in 3 different colors: Flame Red, Electric Yellow, and Ash Black. If you're interested in getting one Tapplock lite padlock for yourself (or more), one unit currently goes for $60. You also have the option to get a double pack at a discounted price of $110, or a 3-pack that's also discounted, priced at $160. You can find any of these deals on Tapplock's website, by clicking here.