Imagine if there was a device capable of growing any type of plant (even Cannabis) in an automated way. One that would maybe even feature the necessary A.I. (Artificial Intelligence) to allow it to be paired with a Smartphone App? Well, there is one; it's called Seedo, "the first homegrowing machine that does absolutely everything for you."
Seedo is a Home Grow Device designed for smart usage of space, meaning this is an Automatic Hydroponic Growing Maching, manufactured for home growing any type of plant via its featured intelligent automated hydroponic system technology.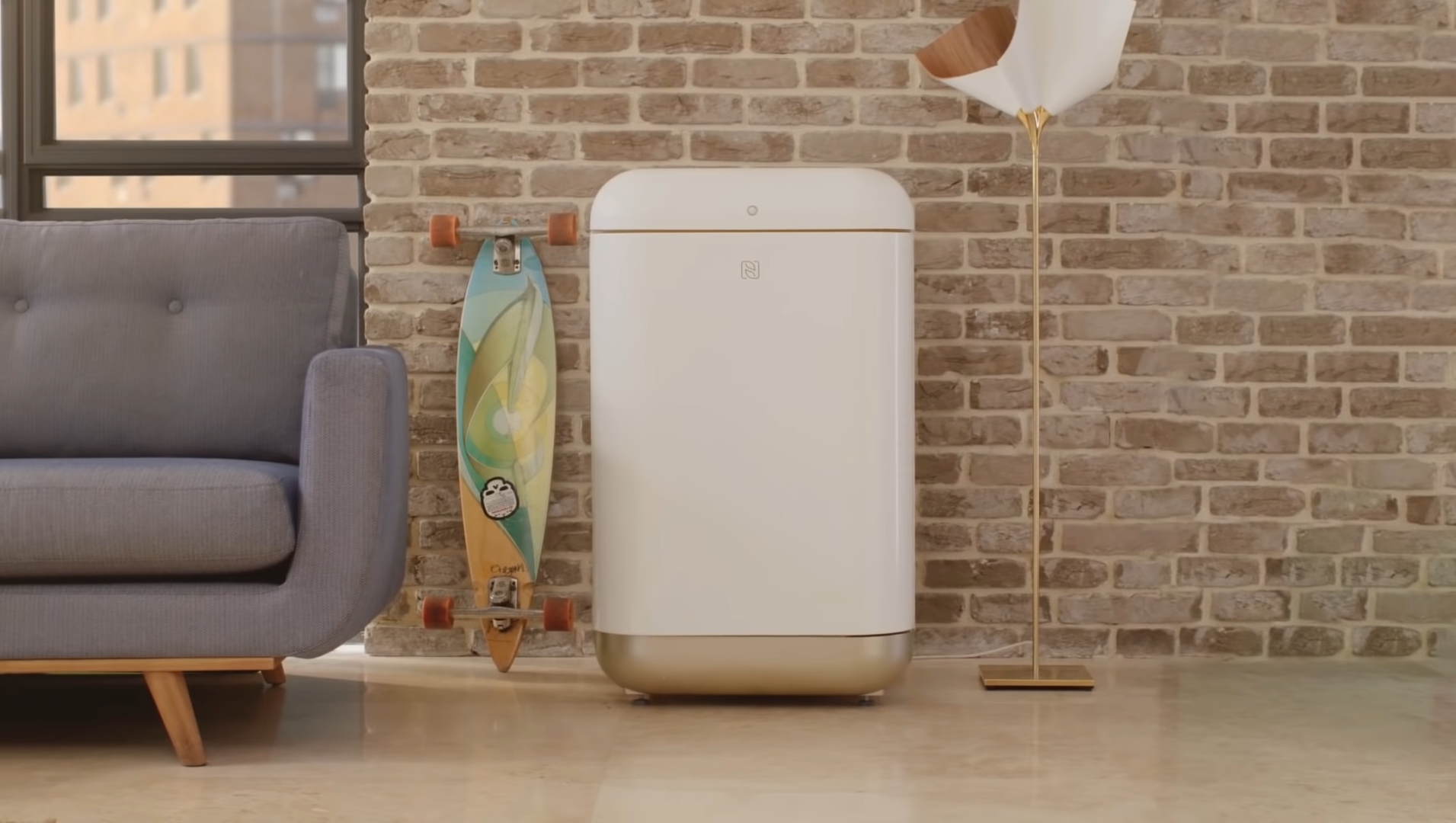 Seedo is a self-contained growing box with no prior knowledge or experience needed, ultimately allowing anyone to Auto Grow their own plants. Seedo is designed to simulate your specific plant's ideal natural conditions, delivering precision agriculture for brag worthy yields while using minimum living space and energy. Seedo features a patent pending lighting system that self-adjusts according to your plant's growth stage. And it's also Smell Proof – Seedo is totally hermetic featuring built-in CO2 cartridges and A/C – there are no smell leaks.
With Seedo, all you have to do is plant a seed or clone (genetically identical plant duplicate via asexual plant reproduction), pair & monitor your plant's growth via the Smartphone App, and wait a few weeks for the harvesting time to come. And yes, it is as simple as it sounds.
Seedo measures 24.4 inches long by 24.4 inches wide by 40 inches tall.  (62 x 62 x 101 cm). The device weighs 138 lb (62.5 kg) with the package. It features a Power Supply of 110V 60 Hz / 220V 50 Hz and a Power Consumption of 0.24 kWh. Its upper water tank holds 2 gallons of water, and together with the water in the lower basin and the water in the slab, the machine holds about 4 gallons. Seedo connects to your Wi-Fi network (which is needed to work with the Seedo Smartphone App).
Since Seedo is a Fully Automated Hydroponic Indoor Grow Box, it makes this device a life changer. Seedo features an air conditioning system to easily control both temperature and humidity. Seedo is also equipped with a sterile hermetic ecosystem with carbon filter, meaning there are no insects, pesticides or smell leaks. Seedo also features an auto-adjust lighting system that maintains optimal distance from your plants at all times with its Full Spectrum LED System. Its featured LED grow box technology delivers max daylight illumination at minimal cost.
While its Minerals System comes equipped with EC (Electrical Conductivity) & PH sensors for optimal, automated & timely delivery of minerals (only 2 bottles are needed to feed your plants), its CO2 system features built-in cartridges that release CO2 during your plant's photosynthesis. Lastly, the system is also capable of HD live streaming via the Smartphone App. Seedo comes equipped with an internal camera for monitoring your plant's growth, with no intervention needed, since you can control everything via the Smartphone App.
This brings us to the Seedo App. Seedo comes with a friendly app that helps you monitor everything with minimal effort on your part. The Seedo App features Notifications alerts, letting you receive automatic notifications if anything goes wrong. There's also a Controller feature that allows you to choose a proven growth recipe. Users can share photos and videos with friends via the App. Lastly, the device and App feature a security method – users are able to lock and unlock Seedo's Door via the App.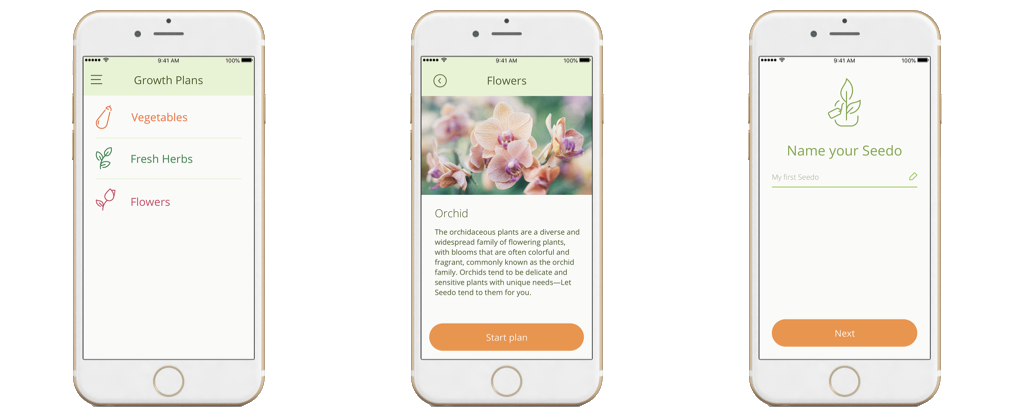 With Seedo, users can grow pretty much any type of plant. Seedo is capable of home growing Vegetables (Lettuce, Celery, Bell pepper, Chili pepper, etc), Fresh Herbs (Parsley, Coriander, Bazil, Oregano, etc) and Flowers (Seasonal Flowers, Flower Breeding, Bulb Flowers). Seedo is also capable of Tissue Culture, meaning users can reduce the time for the creation of new plants with desired characteristics by transferring new genes into plants like flowers, bananas, straberries, etc. Lastly, Seedo also provides an easy Cloning experience, meaning users can take cuttings from their favorite plants in a quick and easy way to make more plants for free, including Softwood cuttings, Greenwood cuttings, Semi-ripe cuttings, and Hardwood cuttings.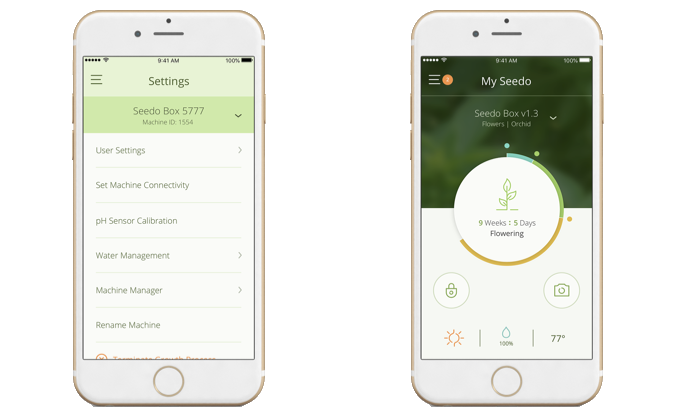 If you are interested in getting your own Seedo for a fully automated hydroponic home growing experience, one unit goes for $2.400. You can find it available on Seedo Lab's official website, on this page.