With Philips Avance Pasta Maker's powerful and automatic mixing, kneading and extruding, you can make homemade pasta in minutes. Add in fresh, nutritious ingredients like egg, spinach, and carrot juice to create healthy and worry-free homemade pasta and noodles for your family and friends. With the Philips Avance Pasta Maker there's literally no end to all the different pasta shapes, colors and flavors that you can make.
The Philips Avance Pasta Maker measures 12.4 inches long by 13.5 inches wide by 8.5 inches tall and weighs 243.4 oz, and the power cord measures 39.4 inches. The machine features white as its main body color and silver as the color of the control panel. Both the main body and the accessories are made of food grade PP plastic (Polypropylene – "addition polymer" thermoplastic). This 120 V Pasta Maker works at a 60Hz frequency and uses 150 W of power. The main difference between the previous model (HR2357/05 – Premium Collection) and this new release (HR2375/06 – Avance Colletion) are the two little rotating knobs that work as screws, used for when you want to open and dismount the machine. The Philips Avance Pasta Maker comes with an included cleaning tool, a cutting tool, a measuring cup, four shaping discs, and a recipe booklet.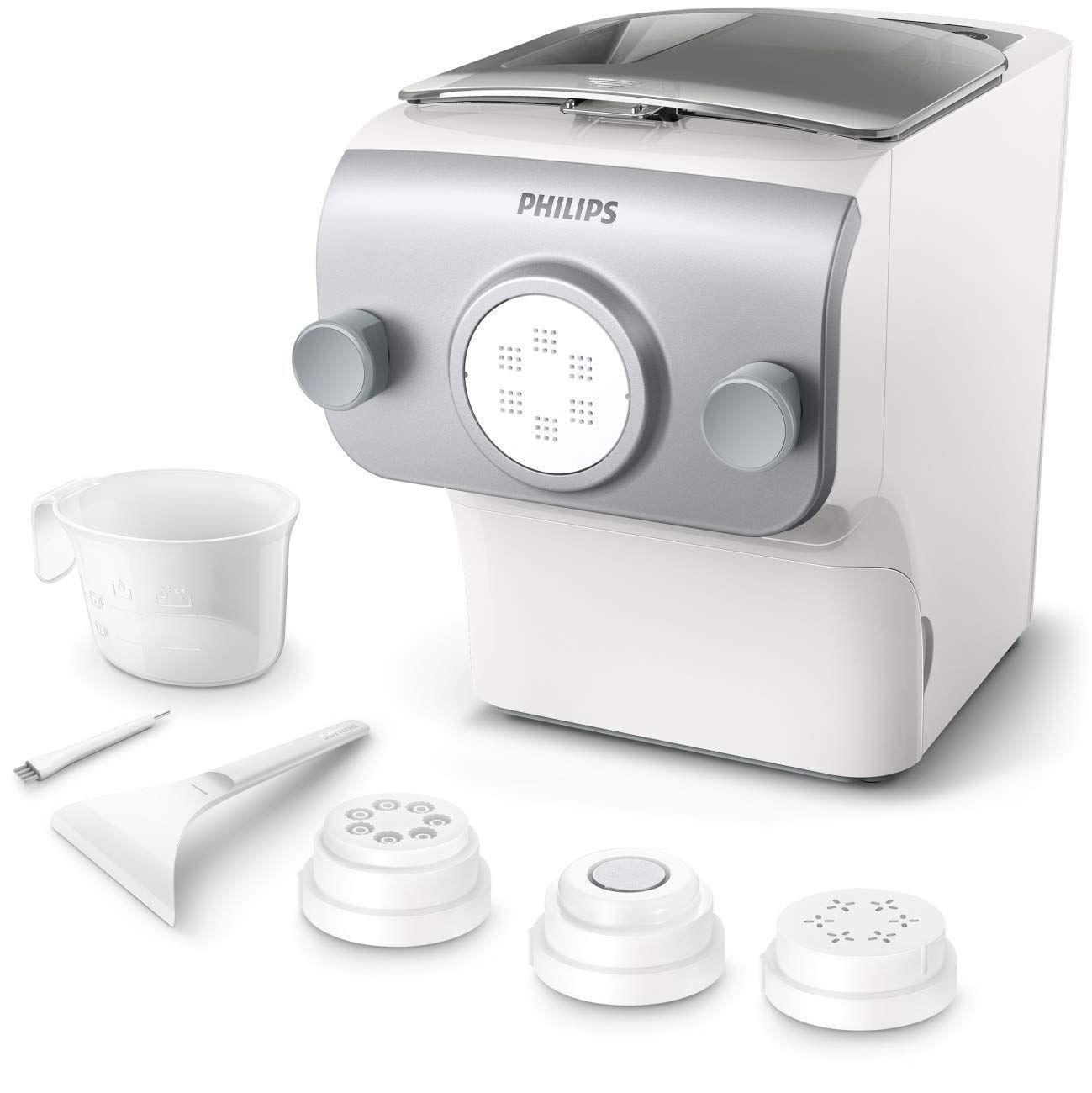 The Philips Avance Pasta Maker comes equipped with an On/Off switch as well as a LED display. This Pasta Maker is dishwasher safe and comes equipped with a storage compartment in the bottom of the machine that works like a smart storage drawer, holding all the shaping discs as well as the included cleaning tool.
With the four included shaping discs you can experiment and create delicious gourmet, gluten free and healthy colorful pastas for your family and friends, including: spaghetti, fettuccini, penne and lasagna. The cleaning tool, which matches the shaping discs (spaghetti and fettuccini) makes cleaning an easy, one-push job.
The Philips Avance Pasta Maker (HR2375/06) is Philips' 2019 Release, making this the latest version of their Pasta Makers. Since it's fully automatic, you just need to add the ingredients, choose a program and press the start button, and the machine will automatically mix, knead and extrude your homemade pasta in one go. With this Pasta Maker, you can customize healthy ingredients to your taste and prepare healthy and colorful pasta that your kids will surely love.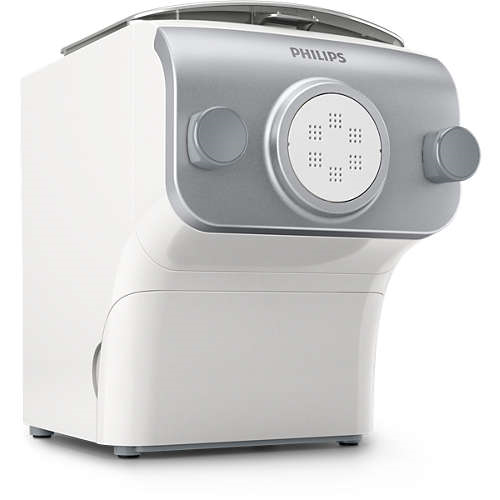 If you're interested in getting the Philips Avance Pasta Maker (HR2375/06 – Latest Version), its current MSRP (manufacturer's suggested retail price) is $300. You can find it at Philips' official website, by clicking here.