If you're looking for a decent power bank to top-off the battery of your portable devices, you might want to take a look at Ubio Labs' Power 6 Portable Charger. Ubio Labs is a company based in Washington, focused on designing, developing and manufacturing some of the world's most advanced portable batteries and accessories. Ubio Labs offers many different advanced power management solutions.
The Ubio Labs Power 6 Portable Charger is part of their Power Series Portable Chargers, offering premium portable power thanks to its featured Apple-Lightning and USB-C inputs. The Power Series Portable Chargers by Ubio Labs were designed especially for the iPhone, iPad, and iPod, making them the first Power Banks that are MFi certified. This allows you to charge your power bank with the same Lightning cable you use to charge your iPhone. No more carrying around extra cables that can get lost, meaning you only need take care of the single included Lightning/USB-C Charging Cable. The charging cable measures 3 ft. and features a durable, tangle-free braided jacket with fray proof strain relief and aluminum connectors.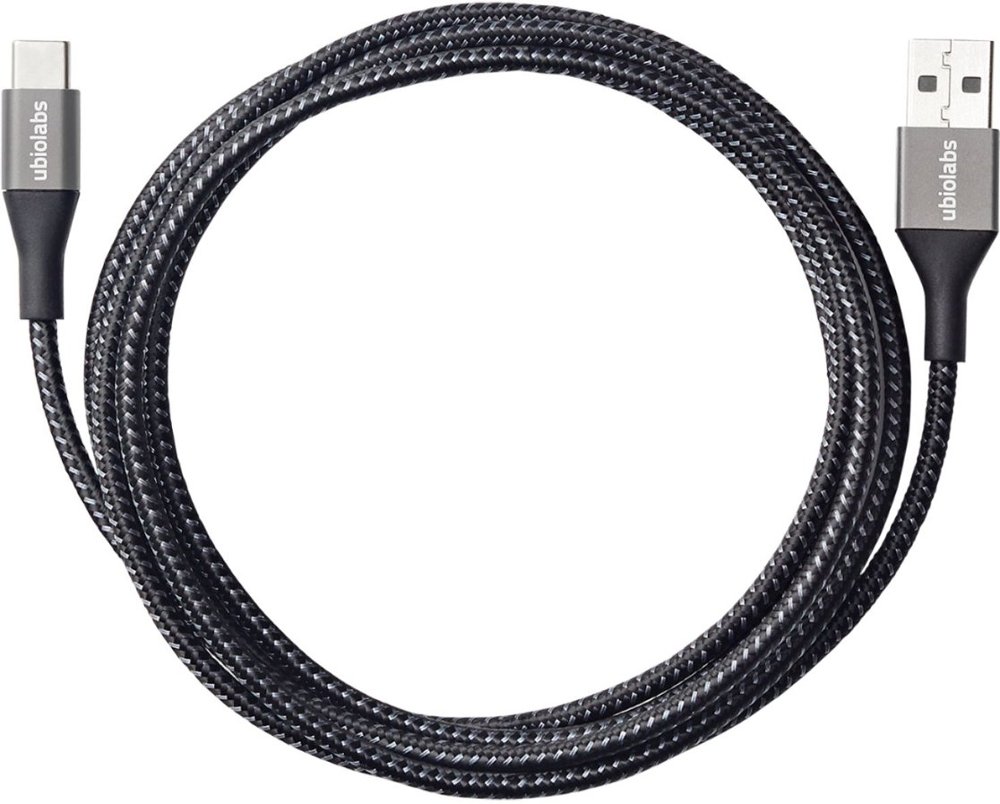 The Ubio Labs Power 6 Portable Charger measures 5.5 inches long by 2.9 inches wide by 0.47 inches tall and weighs 5.6 oz. It's compatible with Apple devices, Android devices, or any other devices that feature USB charging. The Power 6 Portable Charger offers Single Cable Connection Convenience and faster charge speeds, all thanks to its high powered 12-Watt, 2.4A USB-C Input, 1.8A Lightning (Apple) Input, and 2.4A USB-A Output. Its built-in rechargeable lithium ion battery features a battery capacity of 6,000mAh.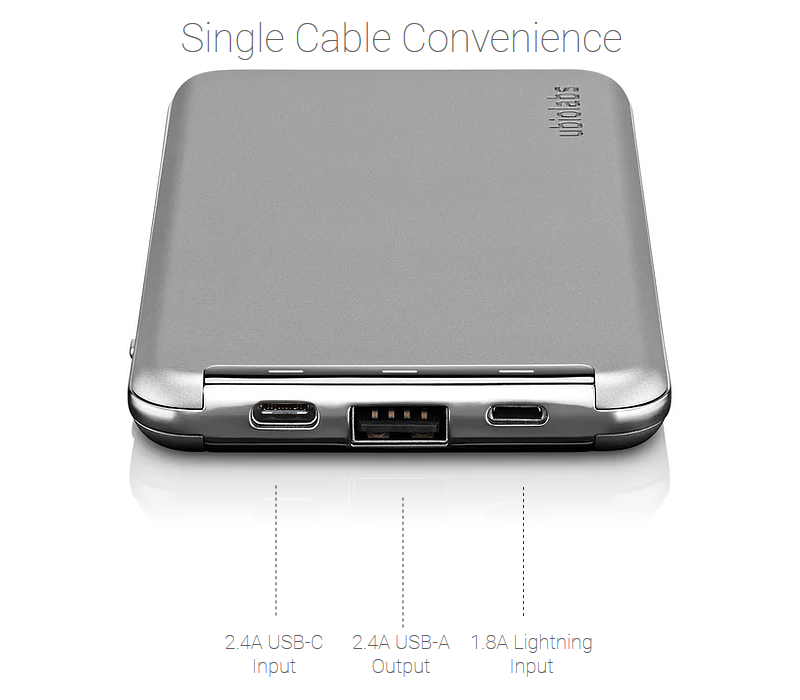 The Ubio Labs Power 6 Portable Charger is a great gift for anyone who needs a bit more power. Whether it's an extra charge for their phone to stay in touch with everyone, or a way to keep all their devices powered up, the Ubio Labs Power 6 Portable Charger offers exactly what they need.
If you're looking to get any extra information about the Ubio Labs Power 6 Portable Charger, all you need to do is access Ubio Labs' website, by clicking here.