Technology plays a vital role in determining a child's future. Many kids struggle to keep up with their classmates, simply because they do not have computer access at home. And regarding those that do, 81% of U.S. parents worry about their childs' exposure to inappropriate websites. This brings us to the Tanoshi 2-in-1 Kids Computer, featuring a 10.1″ HD Detachable Touchscreen Tablet with an included Keyboard. This laptop made by Tanoshi is the perfect learning tool for kids, ages 6-12.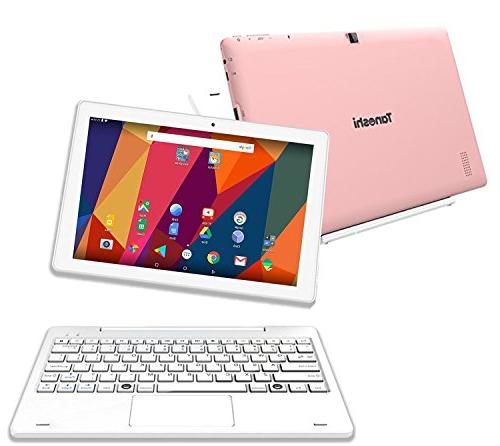 The laptop is composed by two main pieces – a 10.1″ HD Detachable Touchscreen Tablet (which is in fact a real computer and not a toy), and a Full Kid-Size Keyboard, proving to be ergonomic for ages 6-12. Thanks to the detachable full-size keyboard, kids can use the Tanoshi 2-in-1 Kids Computer as a computer or a tablet. The box also comes with an included battery charger to recharge the computer's battery.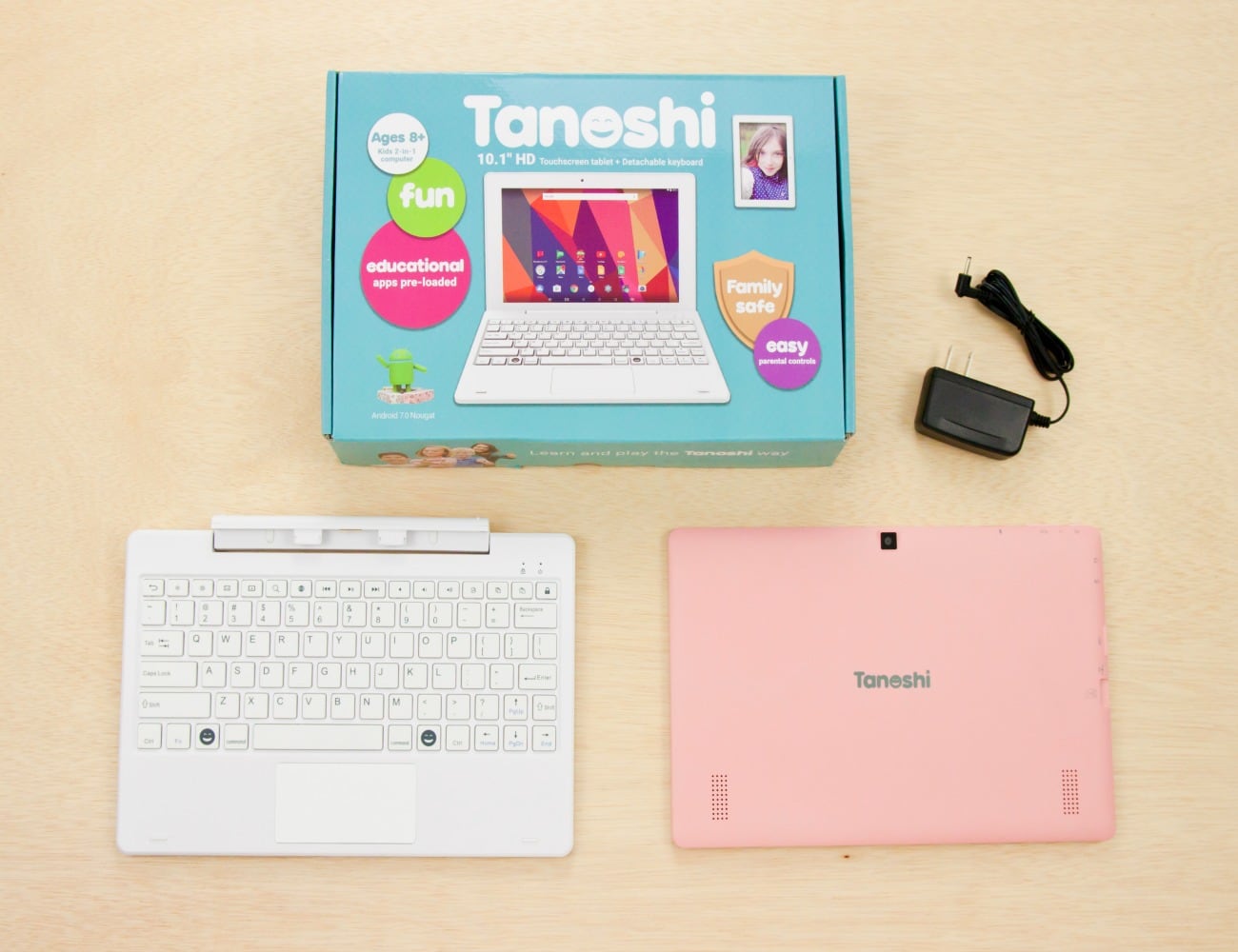 The 2-in-1 runs on Android 7.0 Nougat. Top-rated educational Apps like Google Docs & Sheets are pre-loaded, ensuring that kids have the right tools to conveniently do their homework – from writing papers, practicing spelling words and even completing their school assignments. YouTube Kids, Google Earth, and Gmail also come pre-installed and ready to go.
The 2-in-1 runs also comes with parental controls, including the Google Family Link App, which is pre-loaded on every Tanoshi 2-in-1 Kids Computer. With an easy click-in-go setup process, you can easily manage your child's screen time within minutes, approve or deny Apps, see how much time they're spending on specific Apps, remotely lock your child's device when it's time to go to bed, and so much more. And the best part is that parents can do all of that right from their smartphones (Android or iOS).
But while the Tanoshi 2-in-1 Kids Computer is a great working tool, that doesn't mean that yours kids can't also have some fun with it. Your kids will certainly enjoy taking selfies on the built-in front and rear-facing cameras. The 2-in-1 is also pre-loaded with kids coding apps including ScratchJr and Nancy Drew Codes & Clues. And there are millions of other educational apps for kids that are ready to download from the Play Store. The 2-in-1 is the ideal learning tool for school-aged kids.
Tanoshi is on a mission to provide a fun, safe and educational product for all kids to develop critical 21st-century computer skills.
If you're interested in buying a Tanoshi 2-in-1 Kids Computer (10.1″ HD Detachable Touchscreen Tablet + Keyboard) for your kid, each unit is currently priced at $200. You can get it at Tanoshi's website, by clicking here.