Hybrid kitchen gadgets like All-in-One Cooking Utensils and Multifunctional BBQ Tools are extremely helpful. They allow users to save storage and cupboard space, while also making it easier for the cook to move from one dish to the next without having to switch utensils as often, saving on both time and cleanup. Another example of extremely useful hybrid kitchen gadgets are multi-cookers. A multi-cooker (also spelled as "multi cooker") is an electric kitchen appliance for automated cooking that uses a timer. A typical multi-cooker is able to boil, simmer, bake, fry, deep fry, grill roast, stew, steam and brown food. This brings us to the Zavor LUX LCD 6 quart Multi-Cooker.
The Zavor LUX LCD Multi-Cooker is named the "Best Multicooker in the market", and was designed by America's Test Kitchen. The LUX LCD Multi-Cooker comes with a stainless-steel inner cooking pot and serves as a pressure cooker, slow cooker, rice cooker, yogurt maker and so much more. Its automatic locking lid keeps you safe, and won't unlock while there's pressure inside. The pressure regulator knob helps users to release internal pressure fast. The Multi-Cooker also comes with an integrated panel that's located under a built-in digital LCD screen, and features 6 buttons: Start/Stop, Adjust, and Keep Warm (these three buttons are located on the left), and Menu, Time Delay, and Panel Lock (these three buttons are located on the right). The Panel Lock button offers a great feature; it disables all panel controls to avoid unwanted adjustments.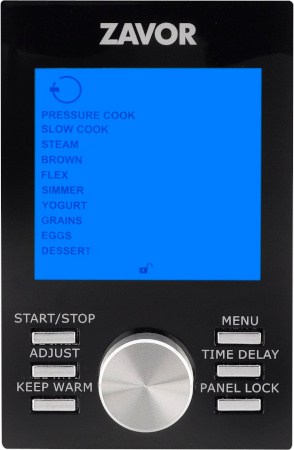 The Zavor LUX LCD Multi-Cooker's built-in digital LCD screen is both interactive and super easy to use. The integrated digital LCD screen features 10 cooking functions including Dessert, Eggs and Grains and more than 30 programmable settings for an amazing one-pot cooking experience, including Meat, Soup, Omelette and Cheesecake.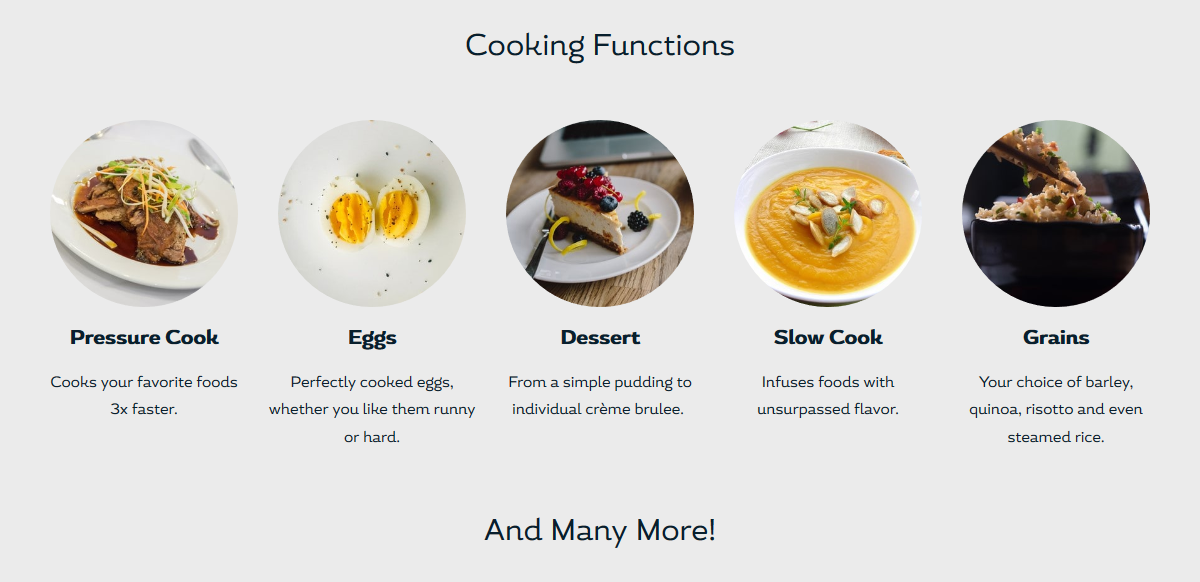 The LCD screen also offers users a mute feature that can be used to silence all beeps, bringing a mute icon to the digital display as visual information, which lets users know when the feature is enabled. A lid-icon will also be displayed whenever the lid is not properly shut, easily alerting users about it. The digital screen also includes other assisting icons such as a preheating bar, preheating and cooking callouts, and a lock icon to guide users when cooking. The screen changes color when cooking to confirm that the unit has been started. Another great feature is the Custom Setting, which allows users to program and save their settings in the Favorite Menu.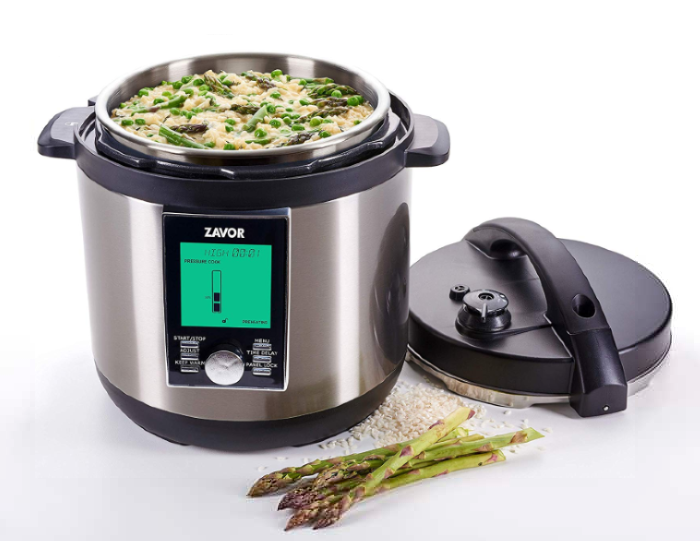 The Zavor LUX LCD Multi-Cooker is easy to use and a huge time-saver, offering endless cooking possibilities at every turn. For example, the pressure cooker function lets users complete their cooking three times faster than normal. Users can make chili in just 15 minutes, risotto in 6-short minutes, or even cheesecake in 30 minutes.  The FLEX function allows for total cooking flexibility, including using the unit as a traditional stockpot. Another great example is when the Zavor LUX LCD Multi-Cooker is used as a rice cooker. The Zavor LUX LCD Multi-Cooker can be used to steam rice just like a traditional rice cooker would.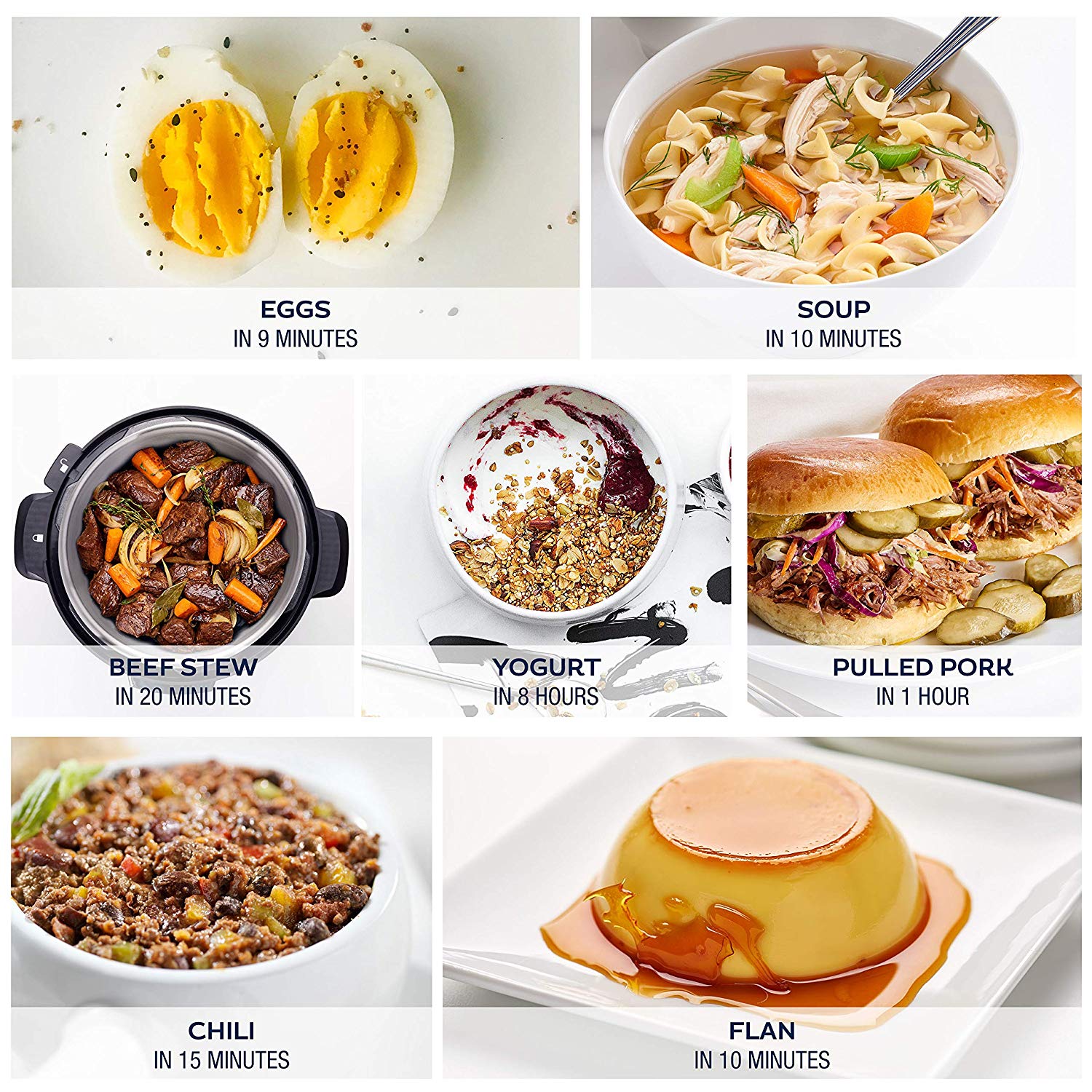 You can also use the Zavor Multi-Cooker as a yogurt maker, following a simple guided 2-step yogurt making process with on-screen prompts that show up on its built-in digital LCD screen. This function helps users to easily make delicious homemade yogurt, which can be a great dessert for an afternoon with family and/or friends, or even the closing meal of a memorable dinner.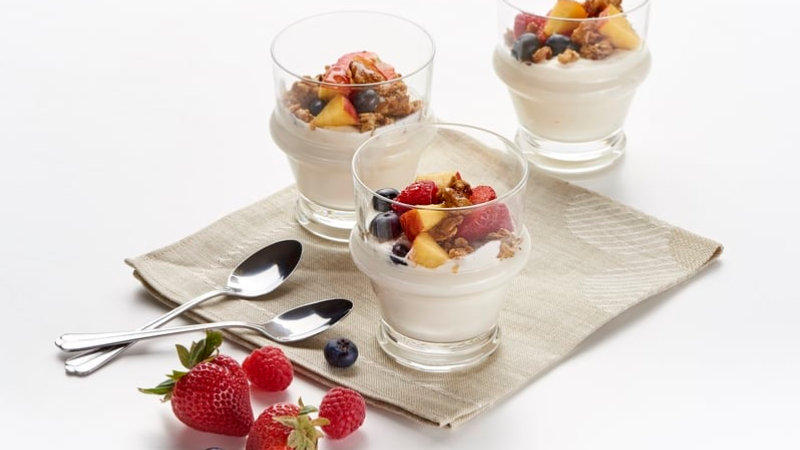 The Zavor LUX LCD 6 quart Multi-Cooker is extremely convenient to use. Users can program and save their own cooking times and temperature pressure. As said before, this multi-cooker is also safe to use, thanks to the included lid alarm that tells you when the lid is not properly on, as well as the self-locking feature that won't let you open it whenever there's pressure inside. The LUX LCD Multi-Cooker is also super easy to clean, since both the stainless-steel inner pot and streamer are dishwasher safe.
Its built-in digital LCD screen is extremely easy to read, and includes a full menu plus cooking/preheating call outs and a preheating digital bar. All the food made in the Zavor LUX LCD 6 quart Multi-Cooker comes out excellent, making the Zavor LUX LCD one of the best (if not the best) Multi-Cooker available in the market. The 6 quart Multi-Cooker model is big enough to serve 4 people with decent sized meals.

For a limited time, you can purchase the LUX LCD Multi-Cooker in select sizes (4 quart, 6 quart, or 8 quart) with an included full-color copy of the Zavor Special Edition America's Test Kitchen "Multicooker Perfection" Cookbook.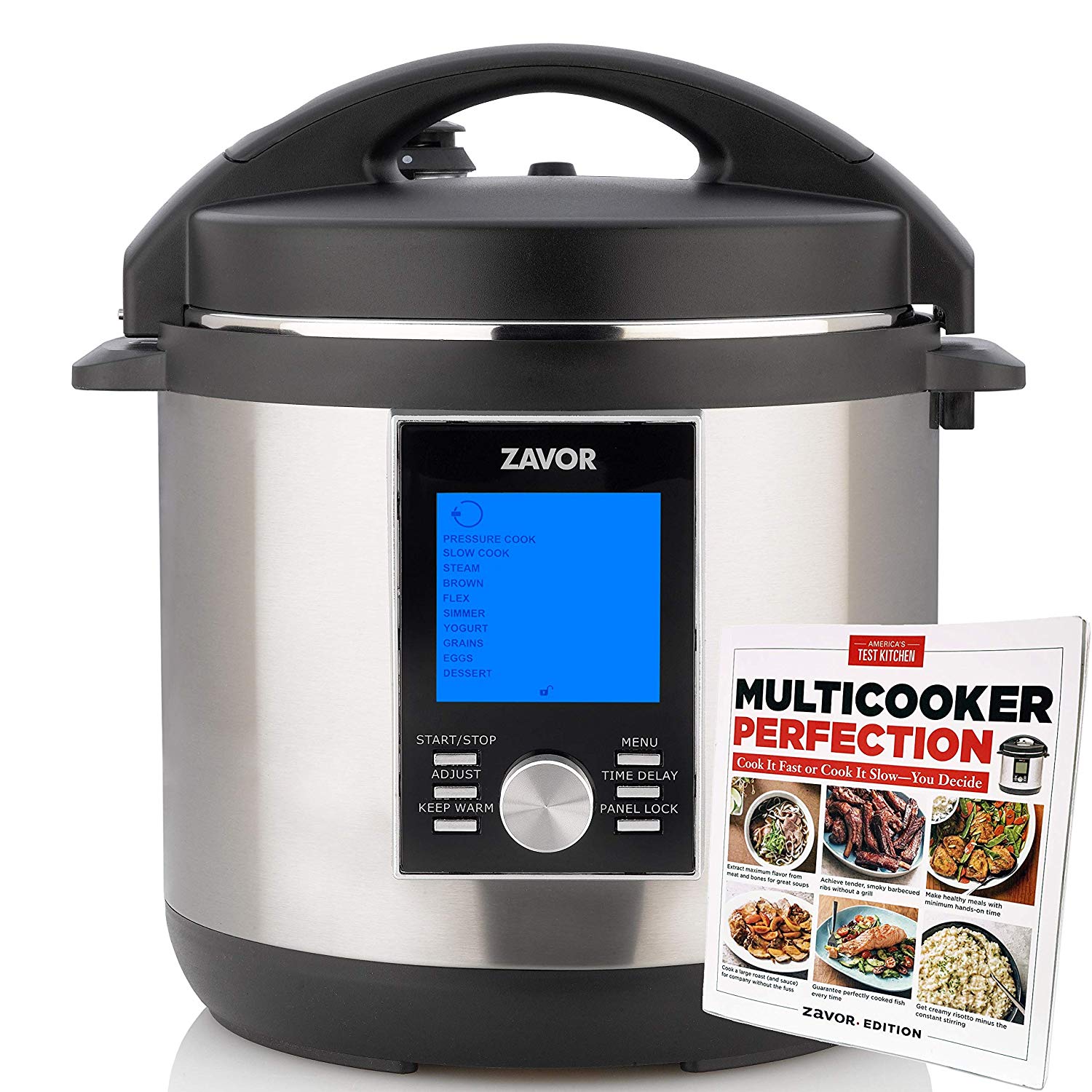 This cookbook includes 75 appealing recipes for every meal such as steel-cut oats, beef brisket, and even beverages like mulled cider. The cookbook walks readers through each step of the cooking process, offering ingredient substitution options. Not only does every recipe include a pressure-cooking time, but they also include a slow cooking time, allowing every recipe in this book to be prepared fast or slow.
America's Test Kitchen is currently selling this Multi-Cooker (with or without the cookbook) through Amazon. If you're interested in getting just the Zavor LUX LCD 6 quart Multi-Cooker (without the cookbook), you'll find it currently going for $160. You can get it by clicking here.
However, if you wanna get the Zavor LUX LCD 6 quart Multi-Cooker with an included cookbook, you can find it currently priced at $170. You can find the limited time Zavor LUX LCD 6 quart Multi-Cooker + Cookbook Bundle on this page.