Paper shredders are mechanical devices that are used to cut paper into either strips or fine particles. They're used by government organizations, businesses, and private individuals to destroy private, confidential, and sensitive documents. GBC Shredmaster PSX10-06 10-Sheet Paper Shredder
One of the more recently released paper shredders is the GBC Shredmaster PSX10-06, which was designed and manufactured by General Binding Corporation (GBC). General Binding Corporation is an American office supplies manufacturer that makes equipment and supplies for binding, lamination, and other presentation products. The company is part of ACCO Brands and is based in Lake Zurich, Illinois. The GBC Shredder brand is a reputable brand that's known for its quality paper shredders.
The GBC Shredmaster PSX10-06 is capable of shredding up to 10 sheets of paper at a time (max 20 lb. of paper), and it's also capable of shredding through staples and paperclips. The PSX10-06 measures 10.03″ x 14.76″ x 14.57″ and is made of metal and plastic, featuring a sturdy build. Its included 6-gallon bin provides a large shredding capacity, with a total run time of of 6 minutes. This paper shredder also comes equipped with recessed blades which were designed to prevent user injury. Having the shredder facing you sideways is optimal for placing it under any desk.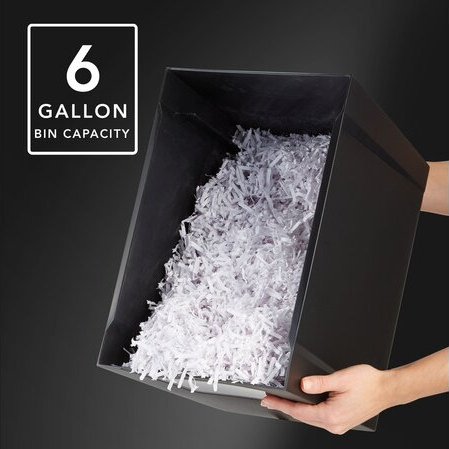 The GBC Shredmaster PSX10-06 offers Confidential Security (rated with P-4 Level Security), proving to be a great paper shredder that's capable of turning sensitive personal information and business documents into tiny shreds that measure 3/16 inches x 1 1/2 inches.
The GBC Shredmaster PSX10-06 also features Easy Touch Controls, thanks to its modern interface with user friendly touch controls. This simplifies your shredding experience, meaning that you can get back to your day with zero concerns about your sensitive data not getting properly shred. This paper shredder also features Whisper Shred Technology, meaning that the device is capable of operating below 62 dBA. This ultimately ensures a quieter shredding experience to help you keep your office quiet and peaceful.
Lastly, the GBC Shredmaster PSX10-06 features Jam Free Shredding, meaning it will automatically reverse paper if it is causing a jam, while also displaying an indicator light that alerts you when the machine is reversing.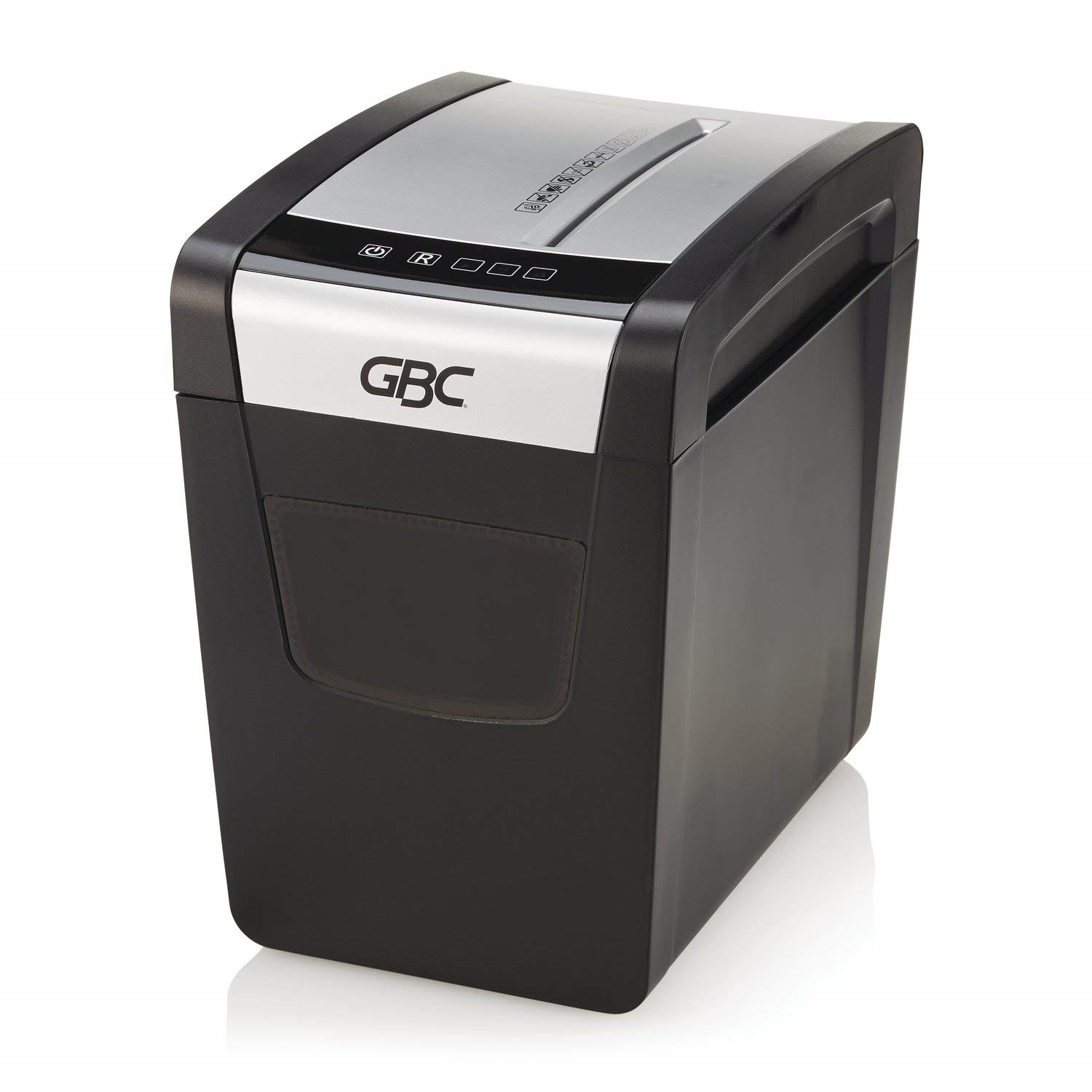 If you're looking for a paper shredder that's capable of protecting your sensitive information, consider getting the GBC Shredmaster PSX10-06 Super Cross-Cut Paper Shredder. Its Whisper Shred Technology and modern user interface make it a valuable addition to your workspace.
If you're interested in getting the GBC Shredmaster PSX10-06, you can find it currently priced at $90. You can get it at GBC's official website, on this page.
Also Read: Phase Dock – Professional WorkBench Project Development Kit for all Electronic Projects