Along with releasing its recently announced Turtle Beach Elite Atlas Aero Wireless PC Pro Gaming Headset, Turtle Beach also came up with an audio enhancer, its brand-new Atlas Edge Audio Enhancer for PC.
Turtle Beach (also known as Turtle Beach Corporation) is a global gaming accessory manufacturer based in San Diego, California. The company produces gaming headsets for Xbox One, PlayStation 4, PC, Nintendo Switch, and mobile devices (including tablets).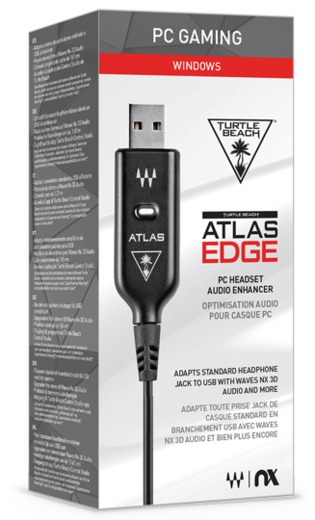 The PC Audio Enhancer gives your existing wired headset an instant, customizable advantage on PC. The Atlas Edge delivers full compatibility and easy set up through any PC's USB port. Inside the package users will find: the Turtle Beach Atlas Edge PC Audio Enhancer, a Quick Start Guide and a Turtle Beach Sticker.
The included 3.5mm female jack offers Universal Compatibility, meaning it can be connected with any passive wired gaming headset , while its convenient cable length (66 inches of cable) makes the Atlas Edge PC Audio Enhancer ideal for custom battle stations, working with any PC gaming setup. The full compatibility through any PC's USB port allows users to easily setup and unlock all features offered by Turtle Beach's new software suite Control Studio.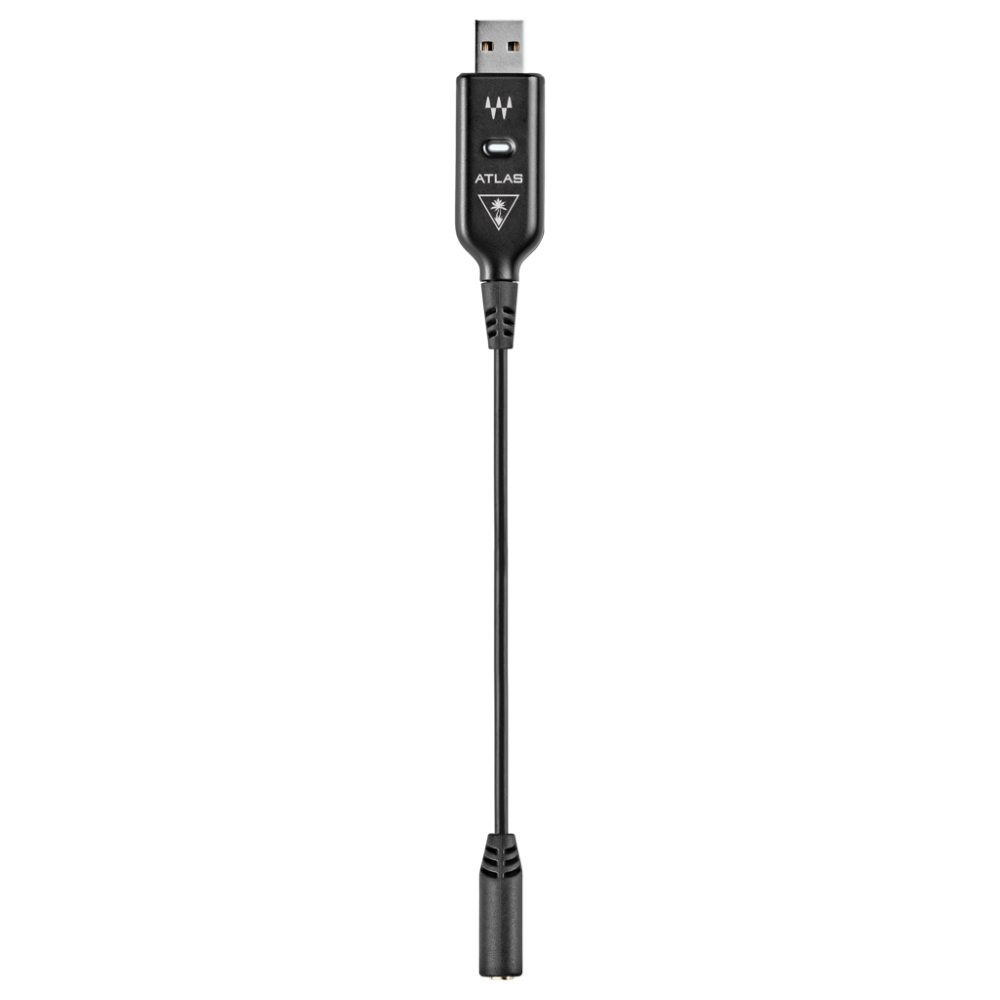 With the PC Audio Enhancer, users can independently adjust both game and chat volume control, allowing them to easily find the perfect balance between game audio and chat audio. The Turtle Beach Atlas Edge PC Audio Enhancer also features Macro Compatibility, allowing users to have their favorite audio controls at their fingertips, working with all audio features.
Users can also enhance their gameplay experience with EQ audio presets including Bass Boost, Natural Sound, Bass and Treble Boost and Vocal Boost. Users can customize their audio experience by creating their own presets utilizing the 10-band equalizer.
The Dynamic Chat Boost setting optimizes chat boosting with Waves MaxxVolume to automatically increase incoming chat volume over game audio during loud gameplay spikes so you hear your teammates clearly and never miss a call-out. Users are also able to create their own custom chat setting using the 10-band chat specific equalizer.
By accessing Turtle Beach's Control Studio all-new, desktop software suite, you can enable a multitude of features to customize your audio including immersive Waves Nx 3D Audio, mic monitoring and the PC-optimized Superhuman Hearing from Waves, a Grammy winning innovator of state-of-the-art audio software.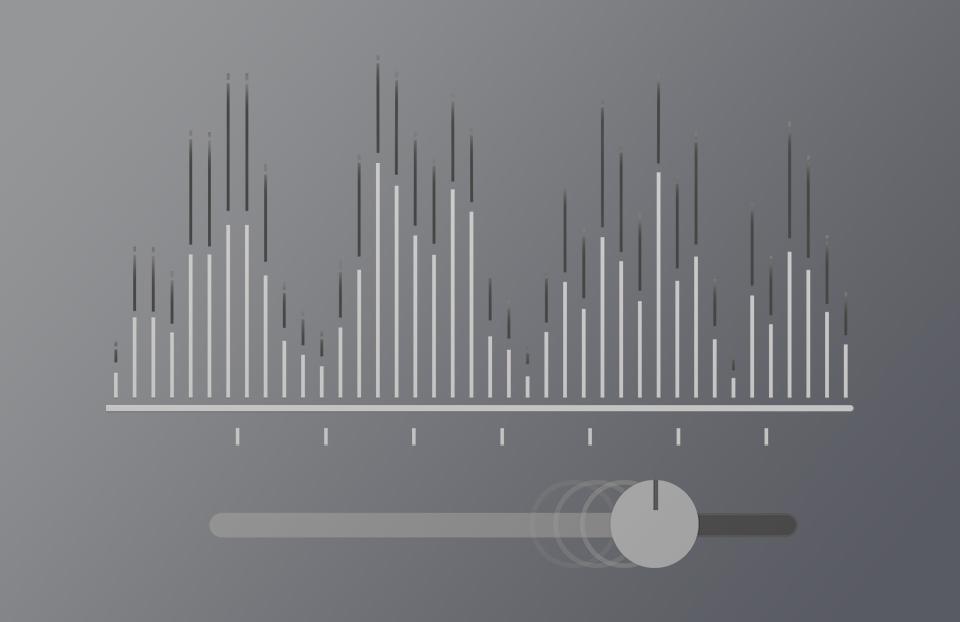 The PC-optimized Superhuman Hearing sound setting combined with Waves MaxxMultiband technology works best when used for FPS games like CS:GO or PUBG, where animation sounds truly matter. It allows you to have the competitive advantage by being able to hear all the subtle yet game-changing sounds, like enemy footsteps and reloads.
The Turtle Beach Atlas Edge PC Audio Enhancer is currently priced at $30. If you're looking to get it, you can find it at Turtle Beach's official website, on this page.
Also Read: