If some or even most of your work is done by using a laptop, consider taking a look at Stand Steady's SideTrak Portable Monitor. This Attachable Portable Monitor allows you to make your on-the-go work easier and faster, providing you with a second monitor for your laptop.
Stand Steady is a leading innovator of standing desks and other ergonomic office products. Since 2013, Stand Steady has won numerous awards while earning accolades from Amazon, The Washington Post, Bloomberg Business, and more. The company started developing the SideTrak back in 2017.
TECHNICAL SPECS
The Stand Steady SideTrak Attachable Portable Monitor features a compact and sleek design, meaning you can travel with it without worrying about it getting damaged. The SideTrak is under 1.5 lbs, and thanks to its compact design and sleek matte black finish you can easily maintain a low profile on your laptop.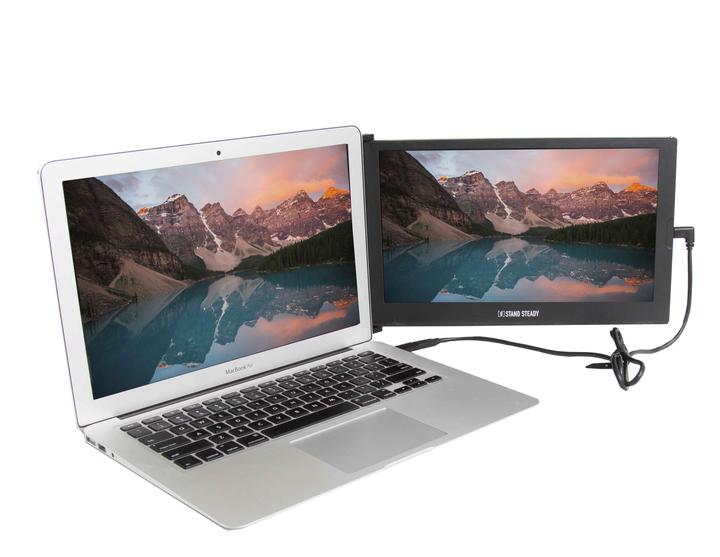 The SideTrak measures 12.75 inches long by 8.5 inches wide by 0.7 inches tall (thickness – surprisingly very thin). Its Dual Tracks can be extended up to 29 inches. The SideTrak comes equipped with a 12.5-inch ISP screen, offering 1920 x 1080 resolution and featuring a brightness of 300 cd/m. The screen's aspect ratio is 16:9 and its power consumption is 4.5W.
WHAT'S IN THE BOX?
The SideTrak comes packed with care, and its packaging and presentation are second to none, including: one SideTrak Attachable Portable Monitor, 2 sets of 4 Metal Plates (makes 8 in total), and an included SideTrak USB-C Cord that also features a USB-A Adapter.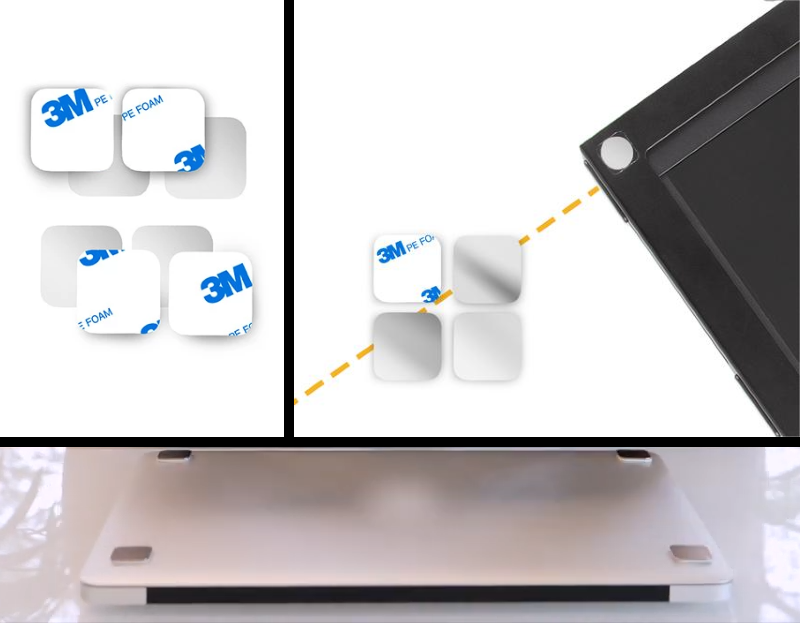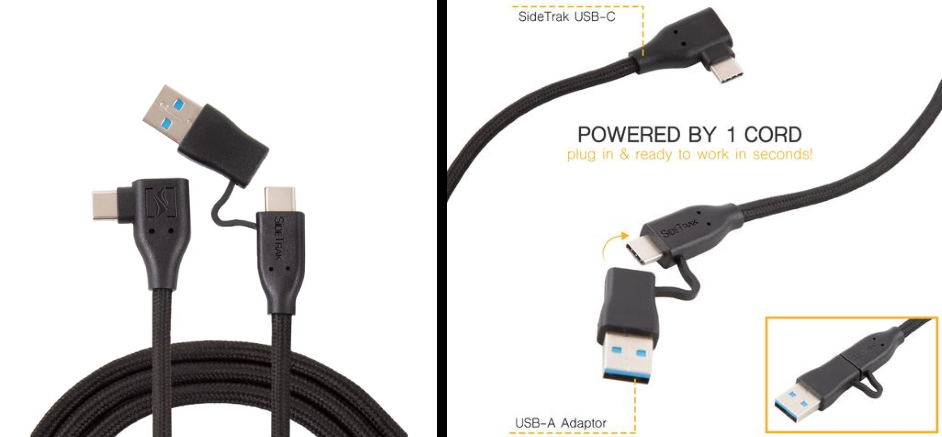 FEATURES
The SideTrak offers its users easy portability. The device can stay attached to your laptop thanks to the included safe metal plates (4 are used for all corners on the back of your laptop and the other 4 for each corner of the SideTrak). It can then be clipped onto the back of your laptop for easy set-up, as well as removed at any time, no matter where you are. Whether you're on the road, in the office, or watching Netflix and doing that last-minute paper from the comfort of your home, the SideTrak will have you covered, offering extreme convenience while also increasing your productivity.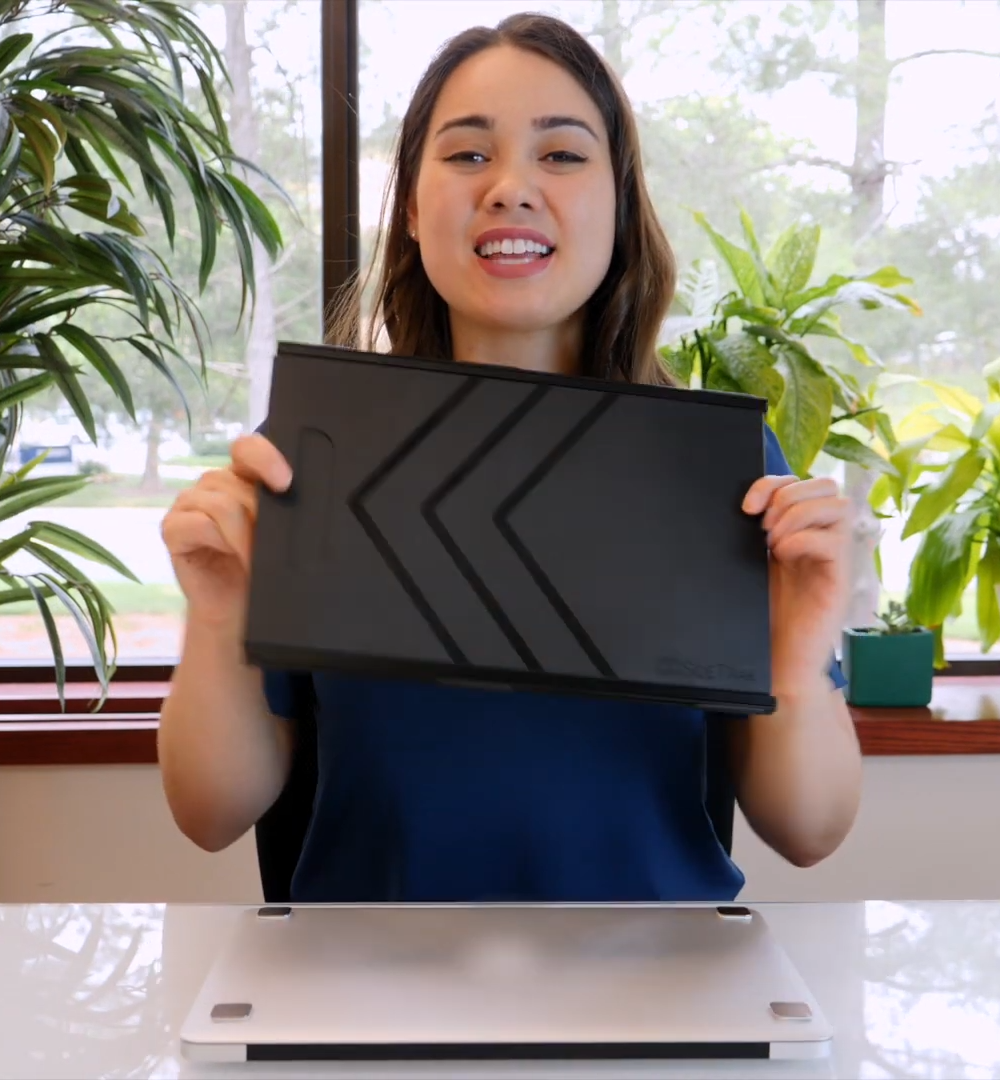 The Stand Steady SideTrak Attachable Portable Monitor is designed to offer its users a fast installation. Setting up the device takes you some mere seconds. After attaching it with its 8 included magnets, all you have to do is install its free software, connect it using the included SideTrak USB-C Cord with USB-A Adapter, and you're ready to start working. You'll no longer have the need to carry extra tablets or monitors around; just attach, slide and go.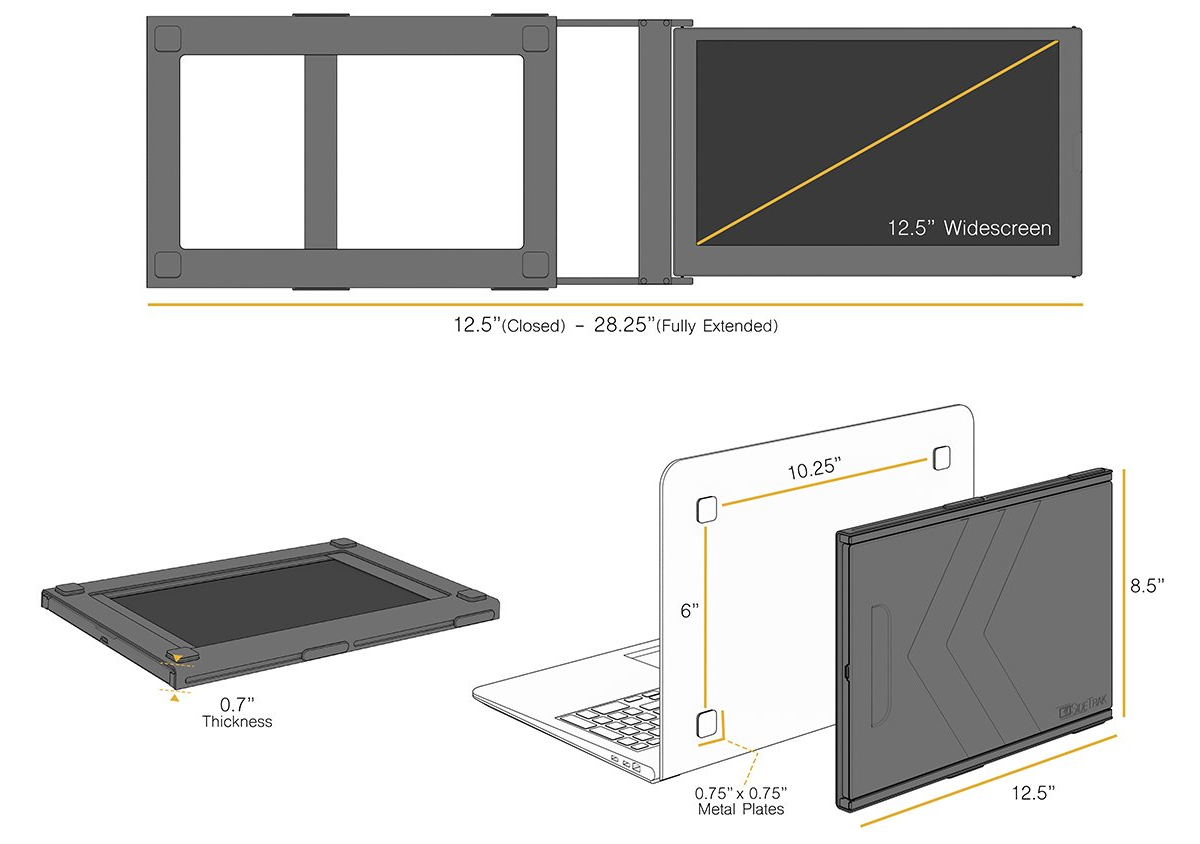 The SideTrak Portable Monitor is compatible with most Mac, Windows, and Chromebook laptops. Its extended tracks allow it to fit most laptops, ranging from 13 inches to 17.5 inches.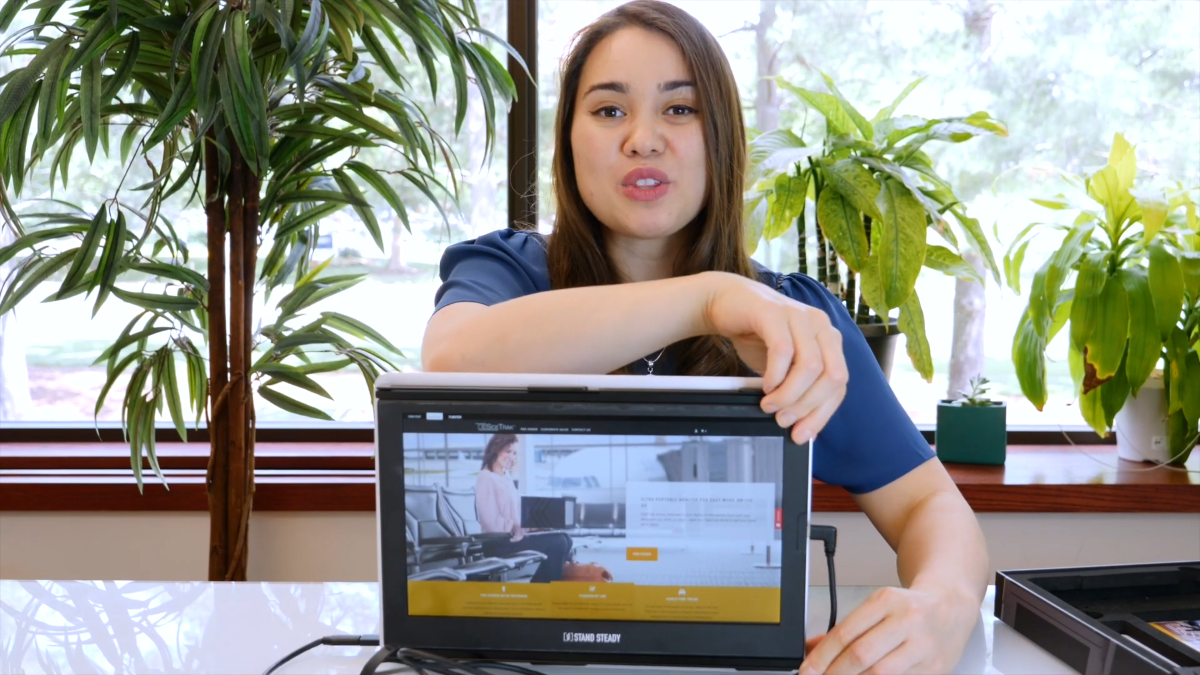 The SideTrak also offers its users 270º rotation, meaning you can pivot the screen to fit your needs. Flipping your SideTrak all the way around will allow you to share you screen with the person sitting across from you.
FINAL THOUGHTS
The SideTrak Attachable Portable Monitor is the perfect laptop companion to get your work done, designed for on-the-go work. Whether you're a student or a business man/woman, you can use it to work remotely in a coffee shop, take it to your conference meetings to share your screen and multitask, or even work from your home with a second laptop screen.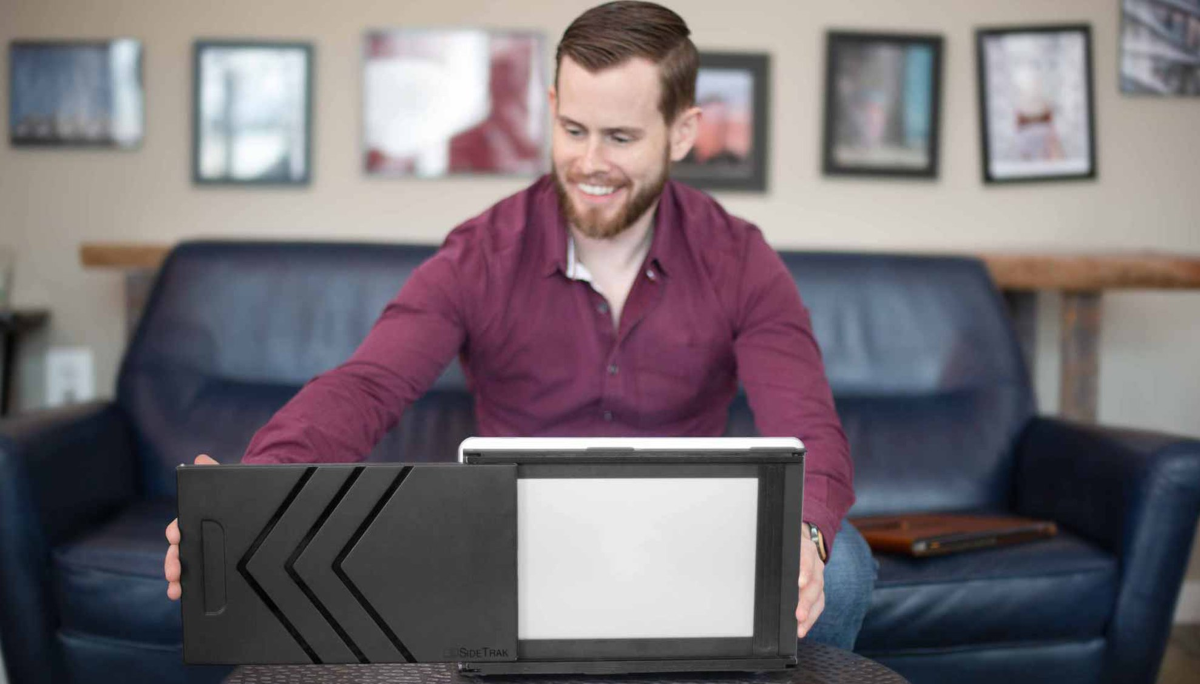 The SideTrak Attachable Portable Monitor will definitely improve your productivity. Using a second screen saves you around two and a half hours every single week. Think about how much time and productivity this multitasking solution can save you. This top-notch multitasking solution is lightweight, and its TSA compliant design allows you to easily work with a second screen anywhere. You'll absolutely love it.
If you're interested in getting the Stand Steady SideTrak Attachable Portable Monitor, each unit is currently priced at $300. You can find it at SideTrak's official shopping page, by clicking here.