While many different thermostats offer their users a ton of different features, some of them cost way too much for what they have to offer. However, that's not the case with the iDevices Wi-Fi Enabled Smart Thermostat.
The iDevices Thermostat comes at an accessible price (even cheaper now, since it's currently discounted at Amazon) and its smart enough to work with multiple Voice-Assistants, including Alexa, Siri, and Google Assistant.
When compared to Nest Thermostats for example, the iDevices Thermostat probably comes with a few less features, but most people end up not using all of the Nest Thermostat's "learning" features. This basically means that they end up paying $250 for each thermostat (assuming they get more than one for a bigger house), and don't make a good use of all of the offered features.
If you're a thermostat lover that's just looking for some simple smart features that give you the ability to control your thermostat directly from your phone or with a Voice-Assistant, then the iDevices Wi-Fi Enabled Smart Thermostat is definitely worth checking out! As said before, this Smart Thermostat is currently on sale at Amazon, and it's incredibly cheap.
DESIGN & SPECS
The iDevices Thermostat is built with a standard size and a modern shape, featuring a simplistic, but stylish look that helps it fit right into the aesthetics of any home. The thermostat comes equipped with a colorful LED screen as its display (located on the center of the device).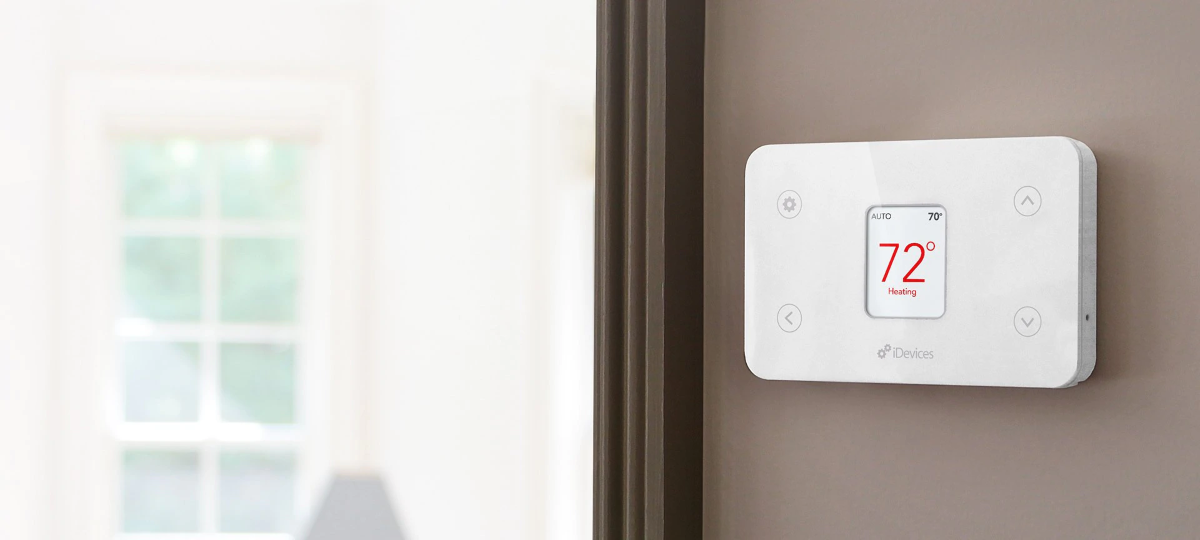 Its simplistic look is featured by its 4 control/interface buttons, and each one is located on a different corner of the iDevices Thermostat.
Getting started is fairly simple since the iDevices Thermostat is incredibly easy to set up/install. All you have to do is follow the "How To Install Guide", as well as use the hardware provided in the box. After its short installation, all you have to do is download the companion App and you'll be fully connected and ready to go.
FEATURES
Full Accessibility – Access it from Anywhere:
Since the device is Wi-Fi enabled, this means that users can control and monitor their iDevices Thermostat from anywhere in the world. All you need to do is use the iDevices companion App on any iOS/Android device (available both on the App Store and on Google Play Store), and you'll be offered full control of the device.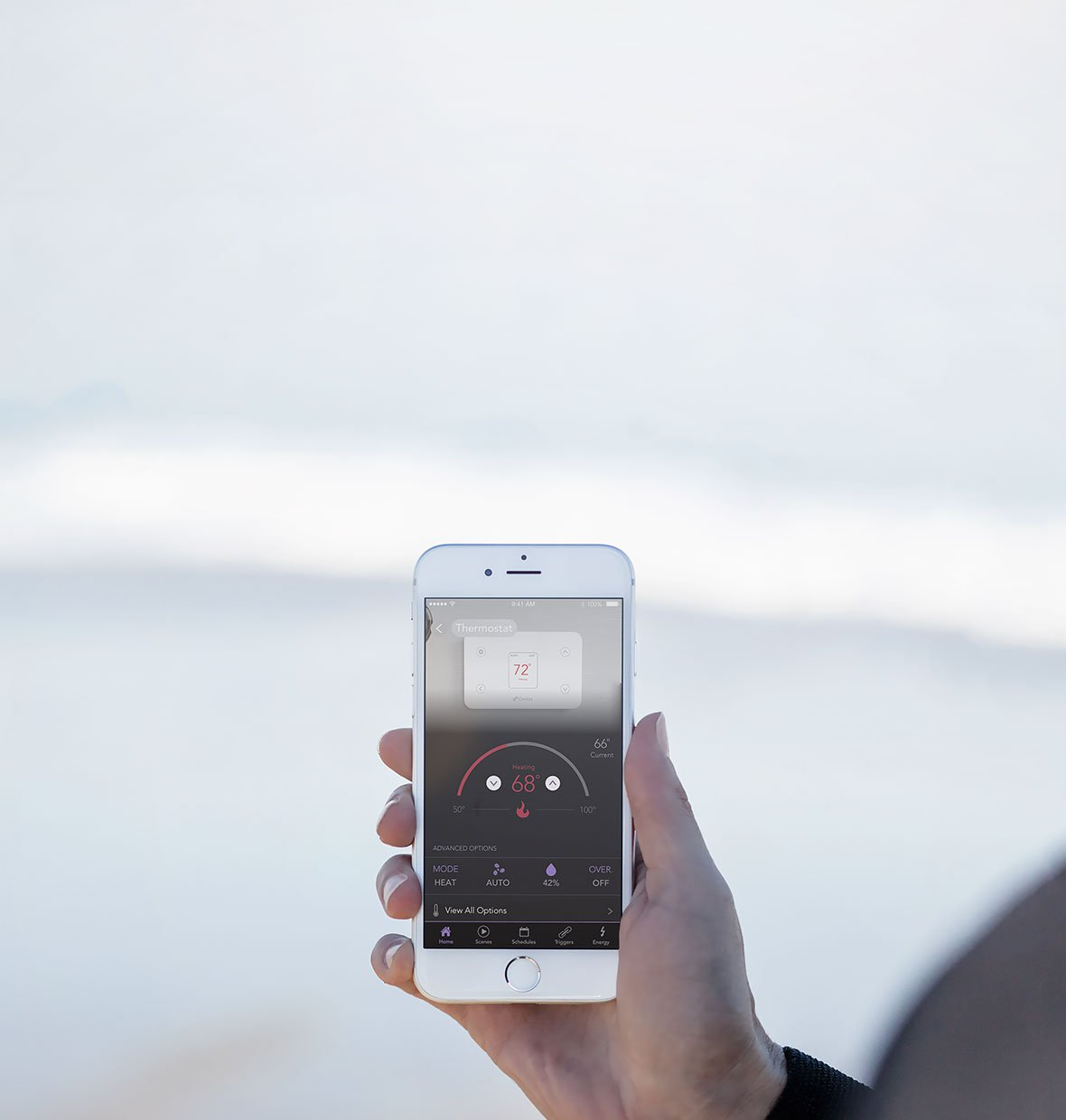 Customization & Automation
With the iDevices Thermostat users can create and customize multiple schedules, forcing the thermostat to turn down when they leave their home, and turning back up as soon as they arrive home.

But customization doesn't stop there. You can pause your schedule from wherever you are, as well as regulate temperatures between different rooms and set wider temperature ranges to help your system save you money.
Energy Efficiency
Using the iDevices Thermostat together with its companion App will allow you to have full control of your energy consumption and lower your electricity bills. As said before, setting wider temperature ranges is key, and is assured to lower your bills.
Compatibility & No Hub
The thermostat works with most heating and cooling systems (HVAC systems), mainly because all system types require just a 24VAC "common" C-Wire for power. The fact that the iDevices Thermostat is Wi-Fi enabled makes it shine once again – with this thermostat, all you need is a home Wi-Fi network and a smart phone/tablet to get started.
Voice Control:
Lastly, the iDevices Thermostat supports multiple voice assistants, including: Alexa, Siri, and Google Assistant. With a simple voice-command you'll have the power to regulate your room's temperature (or any other room).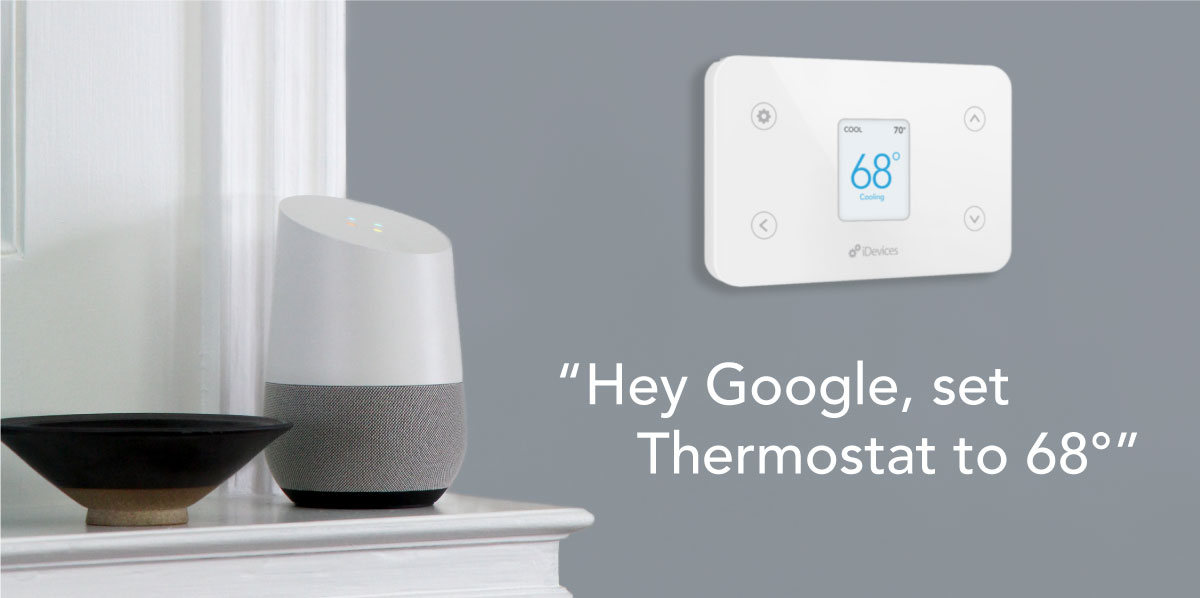 FINAL THOUGHTS
The iDevices Wi-Fi Enabled Smart Thermostat ensures both comfort and control via its dynamic scheduling, saving money on energy costs and improving your home's efficiency. This simplistic, modern looking thermostat is compatible with most HVAC systems and supports multiple voice assistants.
If you're looking to get it for your home, a single iDevices Wi-Fi Enabled Smart Thermostat will cost you $100. However, buying a pack of 2 costs you $180 (saving you $20), and buying a pack of 3 costs $264 (but saves you $36, so, even more). You can get your iDevices Thermostat (or Thermostats, if you buy the pack of 2 or pack of 3) directly from iDevices official website, by clicking this link. Each purchase is also backed by a 2-year warranty.
You can also get your iDevices Thermostat from Amazon by clicking here, where it is currently discounted, going for $65,5 each, but only if you don't need to buy yours with an Alexa device (assuming you already own one).