Camping is an adventurous and fun activity that is very beneficial, especially in the current time, when it is tough for us to unplug and enjoy nature. Camping is an experience that everyone can enjoy regardless of their age, and it is the perfect way to strengthen your bond with your camping buddies.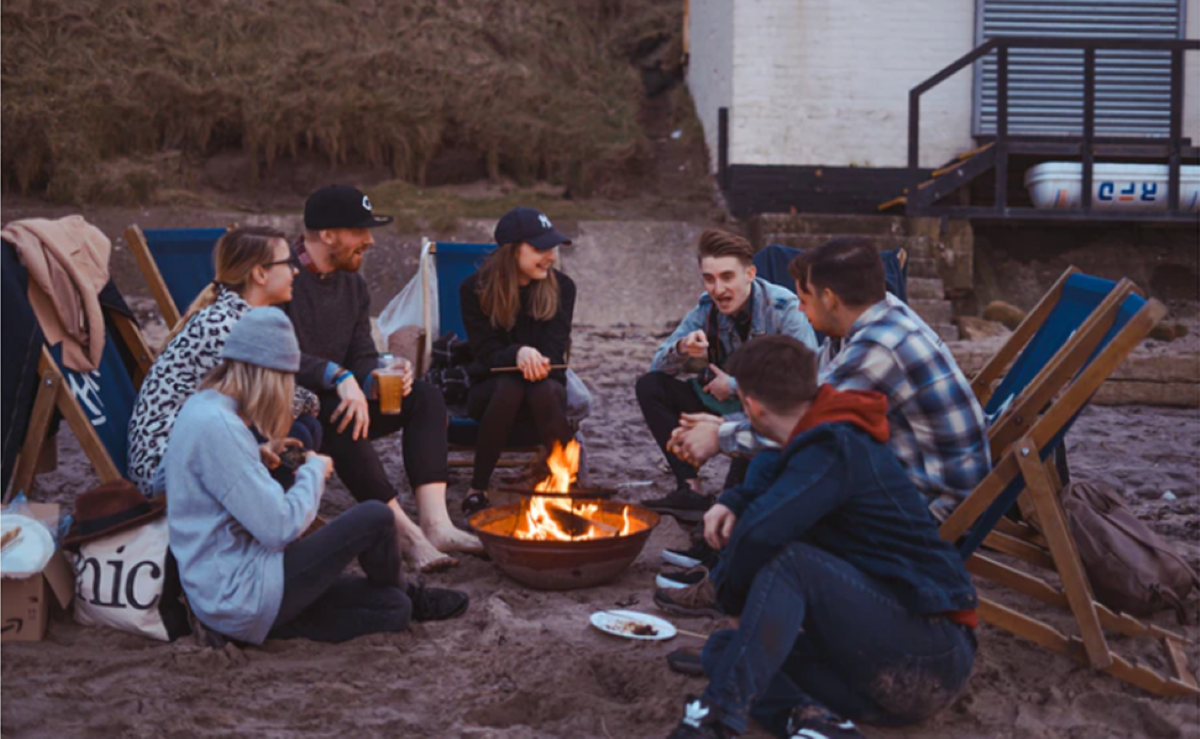 However, camping is not as easy and straightforward as some people think, you need to make sure that you are well equipped for the trip and are ready to handle all the problems that you may have to face. Therefore, in today's post, we have created the ultimate camping checklist. Here are the ten most essential items you need to have on your next camping trip.
Sleeping bags:
When you are sleeping outdoors while camping, you will need to have a comfortable and warm sleeping bag. A sleeping bag is one of the primary requirements for camping, so make sure that you buy a good-quality one for your trip.
Apart from being warm and comfy, your sleeping bag should also be light and portable. You will have to do quite a bit of hiking to get to the right camping spot; therefore, a lightweight sleeping bag can be very advantageous.
A spacious tent: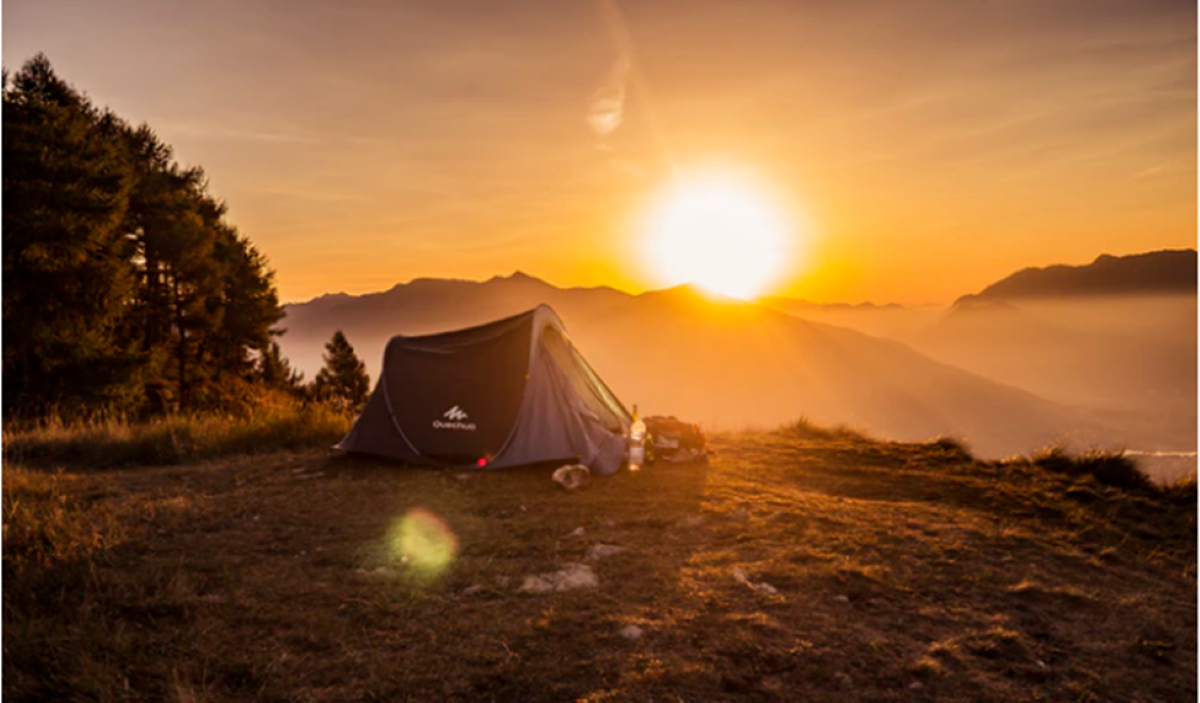 It is quite apparent, but of course, a list of must-have camping essential can't be complete without a tent. Everyone knows that they will need a tent for camping but choosing the right kind of tent for the situation at hand is a skill that few campers possess.
If you are camping alone, and you want to travel light, dome tents or backpackers tents are the best options; however, these tents aren't the best for windy areas. If you are camping at a location which has strong winds, go for an A-frame tent that can properly redirect the wind.
For a family camping trip, a tunnel tent or a teepee tent are good options. Both of these tents have a significant amount of space; however, tunnel tents are lighter and easier to pitch. On the other hand, teepee tents are better for windy areas.
Therefore, make sure that you take the right kind of tent with you on your next camping trip.
Firestarter:
Sitting by the fire and roasting scones is one of the best camping experiences; however, you will need to start a fire for that first. A fire can also help keep the campsite warm at night.
To start the fire, you need to have some necessary fire-starting materials. Instead of simple matches, keep some waterproof ones with you, and remember to take a lighter as well. It would be best if you also had some lighter fluid to get the fire going quickly.
If you are camping in a region which is prone to heavy rains, it can be challenging to find dry wood to burn; therefore, if you have space, you should bring along some coal or wood which you can burn in such situations.
A camping stove or grill: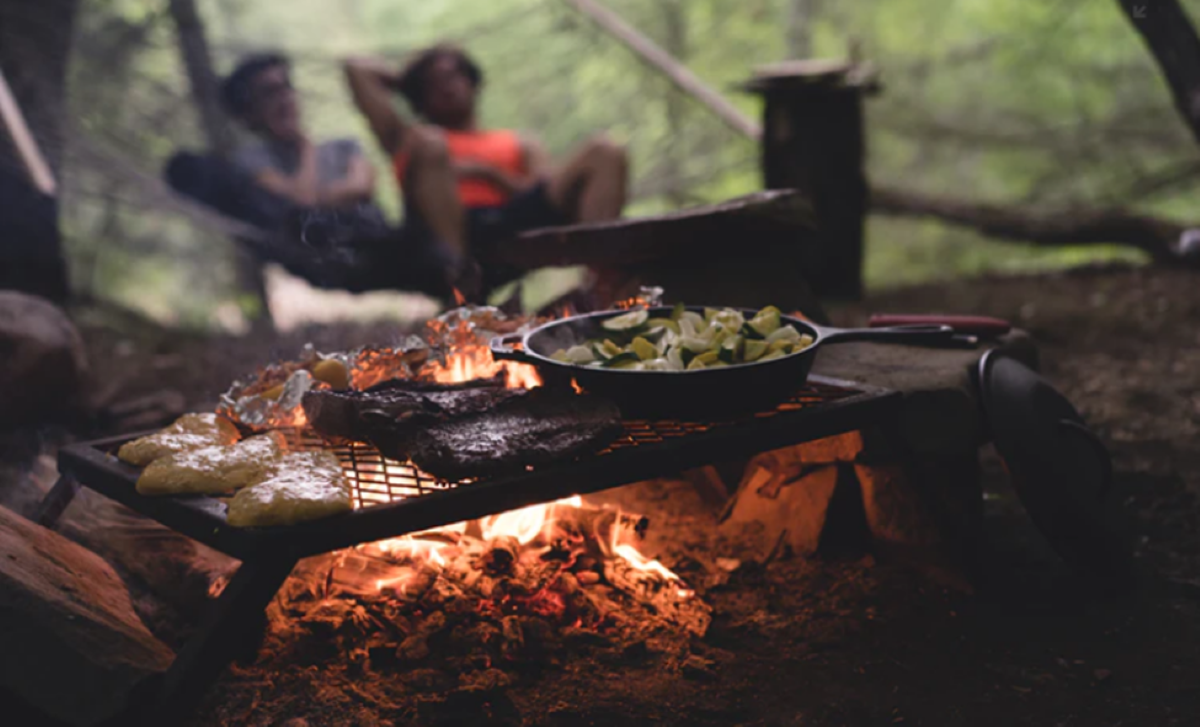 When you are camping, you will need to cook and heat food, and it isn't always easy to start a fire. In such cases, a camping stove can come in handy. These days, you can find a wide variety of portable and practical camping grills that you can add to your camping kit.
You can bring an extra portable propane tank for the stove if you are going to use it often.
A first aid Kit:
Your camping kit is incomplete without a proper first aid kit, there are a lot of ways you could get injured in the wild and having a well-equipped first aid kit could mean the difference between life and death.
Here is a list of some basic things you need to include in your camping first aid kit.
Bandages
Gauze Pads and First-Aid Tape
Antiseptic for cuts, scrapes, or burns
Allergy medications
Mosquito and bug repellent
Tourniquets
Painkillers
A flashlight:
A high lumen and long-lasting flashlight are also an essential element of a complete camping kit. It would be best if you went for a reliable LED flashlight.
For a single traveler, a simple flashlight is more than enough; however, if you are travelling in a group, you also need to bring a couple of larger battery-powered lights that you can use at the campsite at night. Everyone in the group should also have their emergency flashlight in case they get lost.
A hunting rifle:
The next element on this list is a hunting rifle. Even if you aren't planning to go on a hunting trip, you need to bring a hunting rifle for self-defence. In the US, you can easily get a hunting rifle and any configuration of your choice. Unlike a home defence weapon, you need to have a rifle that fires a powerful round when you are on a camping trip. If you are carrying a shotgun, use buckshot shells or slugs. If you are planning to hunt on your camping trip, then you should get a rifle chambered in 308.winchester or similar calibre. When you are firing bigger rounds, using ear protection is essential. You should buy a pair of earplugs if you are planning on hunting. Check out DoctEar on Facebook to learn more about the best earplugs in the market.
Extra snacks and water:
When you are packing for a camping trip, it is always beneficial to pack more food and water than you think you will need. Sometimes it is hard to find clean drinking water on camping sites, and even if you do find water, it can upset your stomach if you are used to drinking purified water.
As far as the food is concerned, it would help if you packed some extra rations to stay on the safe side.
A survival kit:
Camping is fun and adventurous, but it can also be a little dangerous. So, you should always keep some essential survival gear on you when you are travelling. Putting together a small and effective survival kit can help you stay safe and protect yourself in a survival situation. Here are some essential items that you should have in your survival kit
Extra food and purified water
Water purifying tablets
Firestarter
Waterproof matches
A compass
A flare gun
Some basic medical supplies
Extra batteries
Flashlights
A multipurpose survival tool
A GPS device:
A GPS device is another must-have item that should be a part of your camping kit. You may be thinking that you have maps and GPS on your phone, but what if there isn't any service at your camping site, and the batteries of phones these days don't last too long either.
Therefore, you should keep a GPS device with you to navigate easily. Even if there isn't any cell service near your camping site, you will be able to use the preloaded maps on the GPS device for navigation.
Lastly, camping is also an essential skill that is slowly dying in the current generation, we are so preoccupied with our jobs and tech, that we are missing out on the fantastic experiences of nature. Therefore, we should try to get out more often and enjoy outdoor activities like camping or hiking.
Author Bio:
This article is written by Katherine Joseph. She has been wearing hearing aids for over twenty years and still is a veteran of the audiology industry. She gives a holistic view of the hearing aid industry and the equipment available at https://doctear.com/.
Title Image Credit to Total Shape