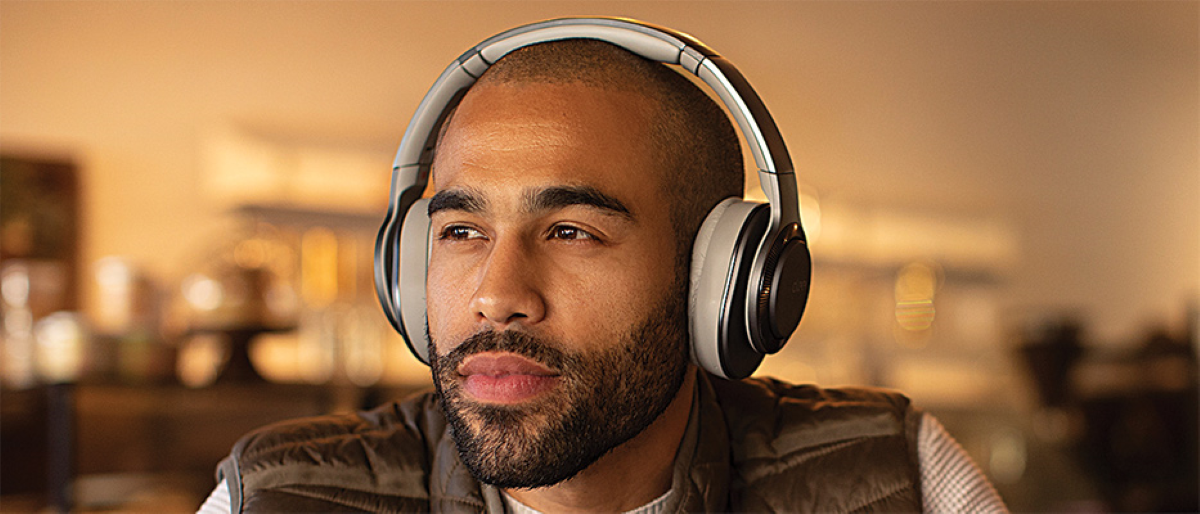 If you're looking for a new pair of Wireless Bluetooth Headphones that feature ANC, then it is definitely worth considering the brand-new Cleer Flow II Headphones.
The San Diego based company Cleer Audio just recently launched (Fall of 2019) its Cleer Flow II, a pair of Wireless Bluetooth ANC Headphones that also support Google Assistant.
Cleer's recently released headphones are a "clear" (company's name pun intended) distinction between this newer model and its predecessors.
This is also a sign that this audio company will continue to offer a wireless hybrid noise-cancelling feature within its upcoming headphones, but will now also be adding a Google Assistant voice interface to the mix for a 2020 very expected voice assistant support.
Let's take a look at these simple and affordable, yet luxurious high-quality headphones and check everything they have to offer.
DESIGN & SPECS
The Cleer Flow II Headphones' base design matches the original Cleer Flow's design (and the same goes for most of its functionalities).
This means that these are comfortable Swivel-Folding Over-Ear Bluetooth headphones that come equipped with plush cushioning earpads, bringing its users the ultimate comfort.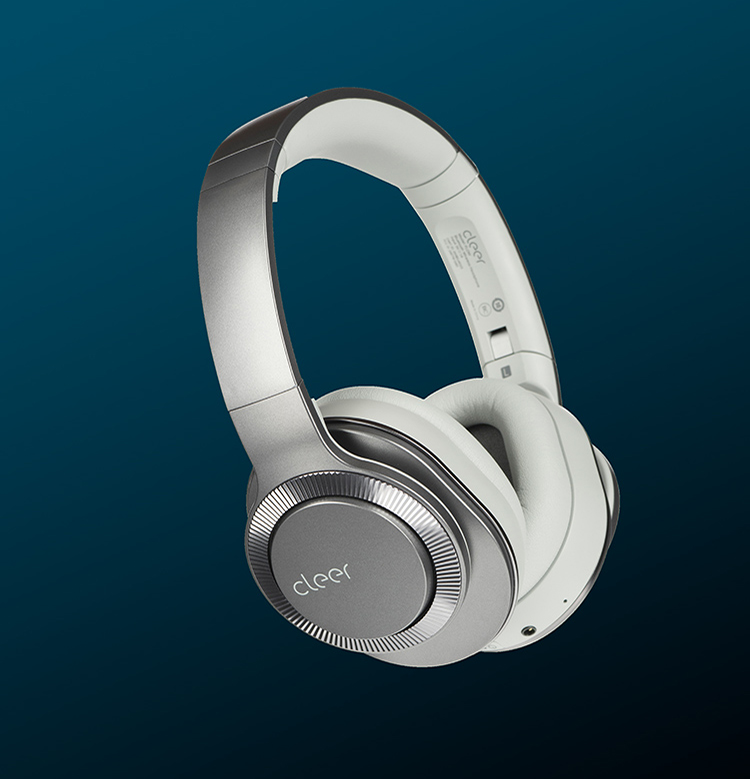 Thanks to the headphone's swivel/folding design, the Cleer Flow II are also easily portable, making them a perfect choice for those that are constantly on-the-go.
The headphones also come equipped with patented 40mm Ironless Drivers on each earcup and instead of using the common iron pole they feature a ringed assembly of 20 Rare-Earth Radial Magnet Structure.
This allows the headphones to deliver a perfectly focused magnetic field, which in turn creates a high-quality sound with exceptionally low sound distortion.
The highs (treble), mids (midrange sound frequencies) and lows (the bass) are all captured properly, working together with the headphone's powerful and best-in-class hybrid noise canceling technology.
This means that you'll always get a Hi-Res Audio that's also certified by the company whenever you decide to use the supplied 3.5mm Audio Cable.
The headphones also feature Cleer's innovative, Ironless audio driver technology that delivers bold and articulate playback via high excursion with optimized control, as well as the already mentioned low sound distortion.
ON-EAR QUICK-ACCESS TOUCH CONTROLS
The Cleer Flow II Headphones also feature On-Ear Quick-Access Touch Controls, meaning that you can easily interact with your playing media with ease, including volume level controls, soundtrack selection, and controlling the ANC functionality.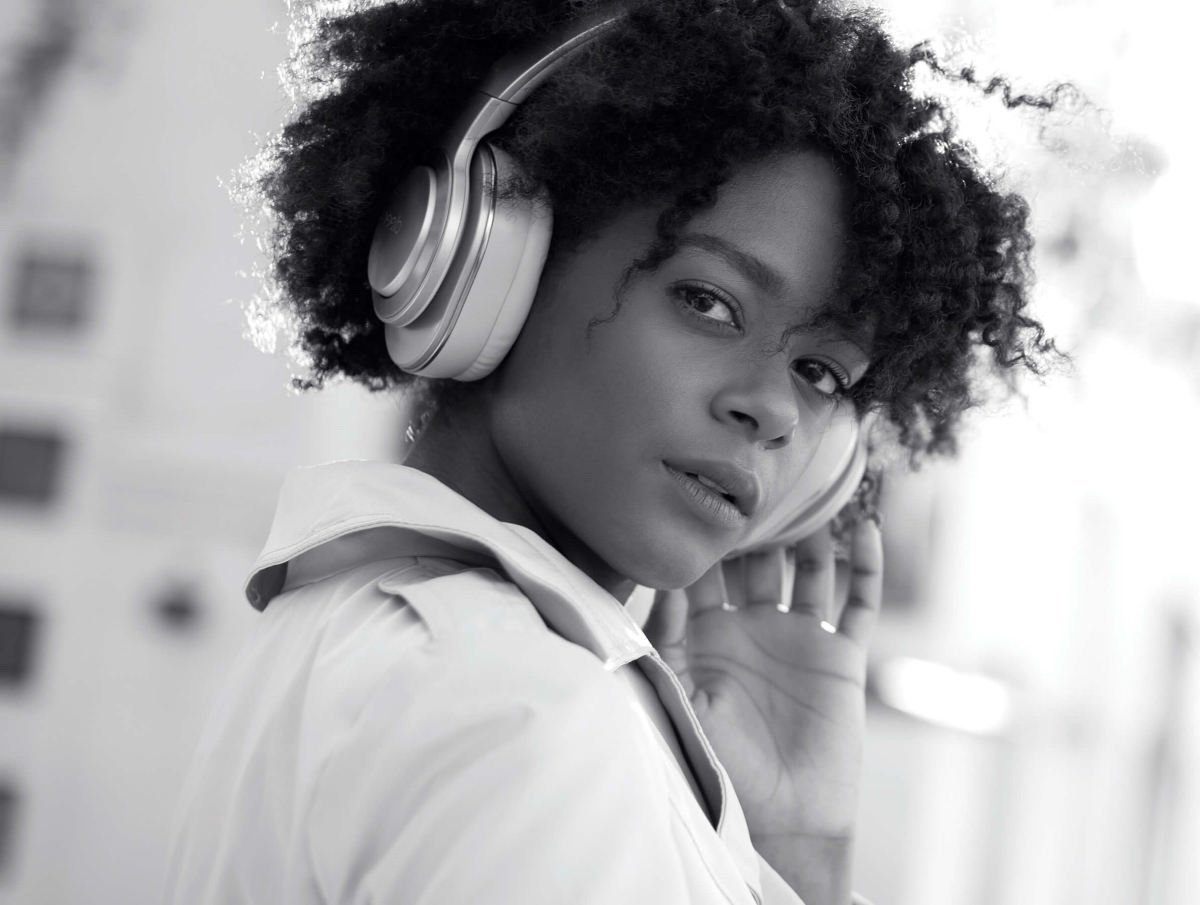 By simply pressing your hand against the left earcup you can enable/disable the Conversation Mode, which respectively disables/enables the noise cancelling (ANC) functionality.
Whenever you take your hand away from the headphone's left earcup the noise-cancellation feature will automatically be turned back on. This makes it extremely effortless for you to jump in and out of conversations, listen to announcements, or anything else that's going on around you (i.e.: traffic, etc.).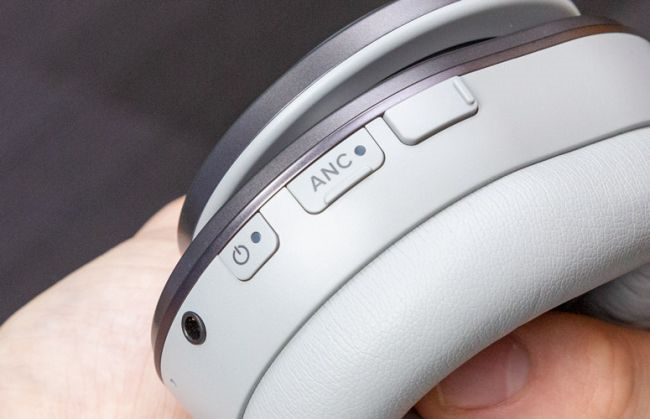 On the other hand, a quick vertical swipe (Quick Swipe Controls) on the headphone's left earcup will allow you to adjust the volume, and if your audio source equipment allows, then you can also skip a track with a single horizontal swipe. Tapping the left earcup twice will pause/play the currently selected soundtrack.
CONNECTIVITY
The Cleer Flow II Headphones also come equipped with a built-in microphone that supports their Bluetooth connectivity (Bluetooth 4.2 with NFC), which delivers a powerful, wireless performance.
You can easily connect these headphones to your Bluetooth-enabled devices so that you can get a Wireless sound experience. This includes devices like Android Smartphones, an iPhone, an iPad or even a Bluetooth-enabled Sound System, and all the pairings are guaranteed to work flawlessly.
Nonetheless, you can also use the included audio cable if you prefer, and you'll always get the same sound-quality regardless of the option you choose to go with.
BATTERY AND BATTERY LIFE
The Cleer Flow II Headphones come equipped with a built-in rechargeable battery that can offer up to 20 hours of playback time with both ANC and Bluetooth (Wireless Mode) enabled.
This means that the headphones were designed with battery life in mind, as a single full charge can get you all the way through the 19-hour flight from Singapore to Newark, which is "just" the world's longest nonstop commercial flight.
Recharging the headphones is quick and simple, taking only a couple of hours, and can be easily done by using the included USB to Micro-USB Charging Cable.
The headphones also support Quick-Charging, meaning that a quick 10-minute charge can offer up-to 2 hours of playback time.
WHAT'S IN THE BOX?
Inside their package users will find: their Cleer Flow II Headphones, an included 3.5mm Audio Cable, one included USB to Micro-USB Charging Cable (to recharge the headphones), an included Travel Pouch (the headphone's sturdy and durable carrying case), an included In-flight adaptor and a Quick start guide.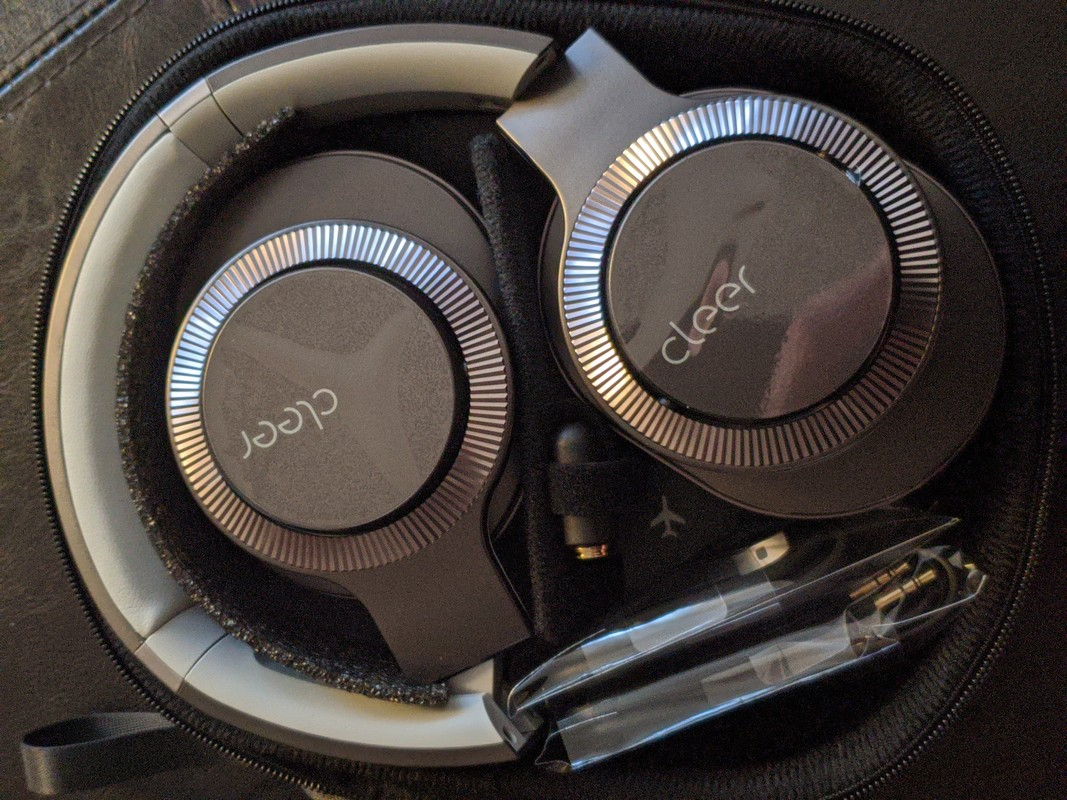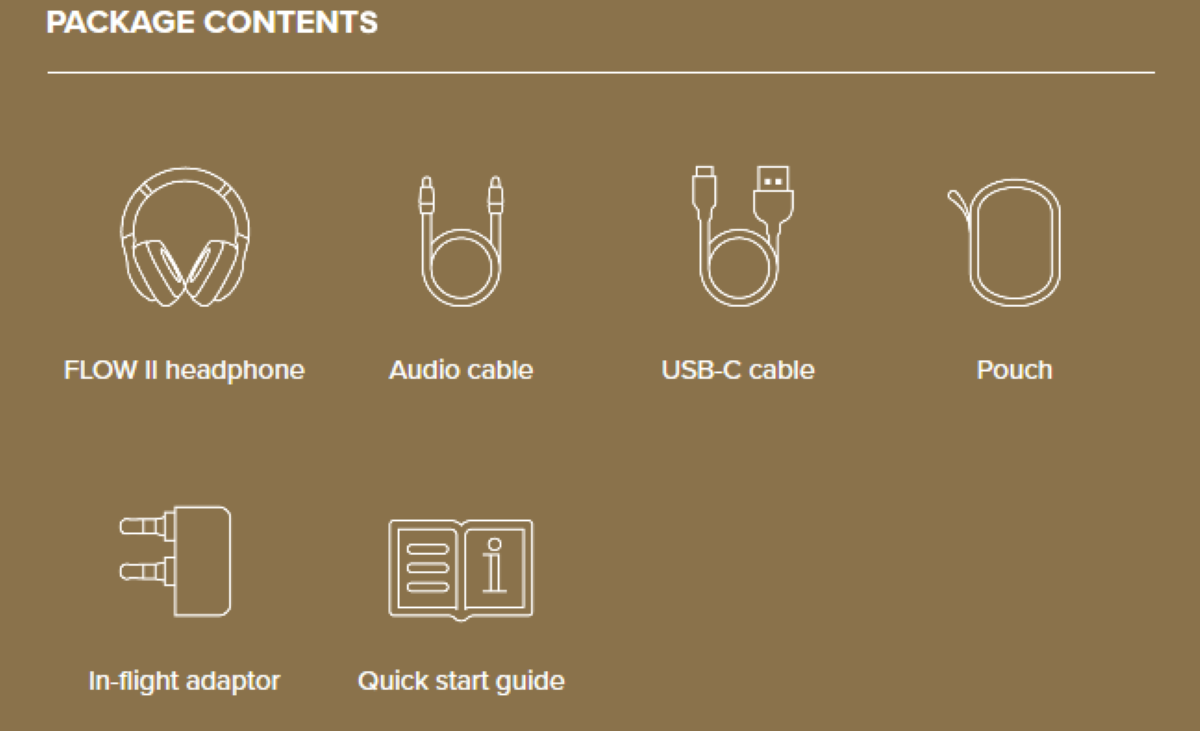 OTHER NOTABLE FEATURES
Conversation Mode
As stated before, the Cleer Flow II's Conversation Mode temporarily disengages the noise cancelling function (ANC) by simply pressing your hand against the left earcup.
At the same time, your current playing media will automatically get its volume reduced so that interaction with the outside world is quick and easy and doesn't require the headphones to be removed.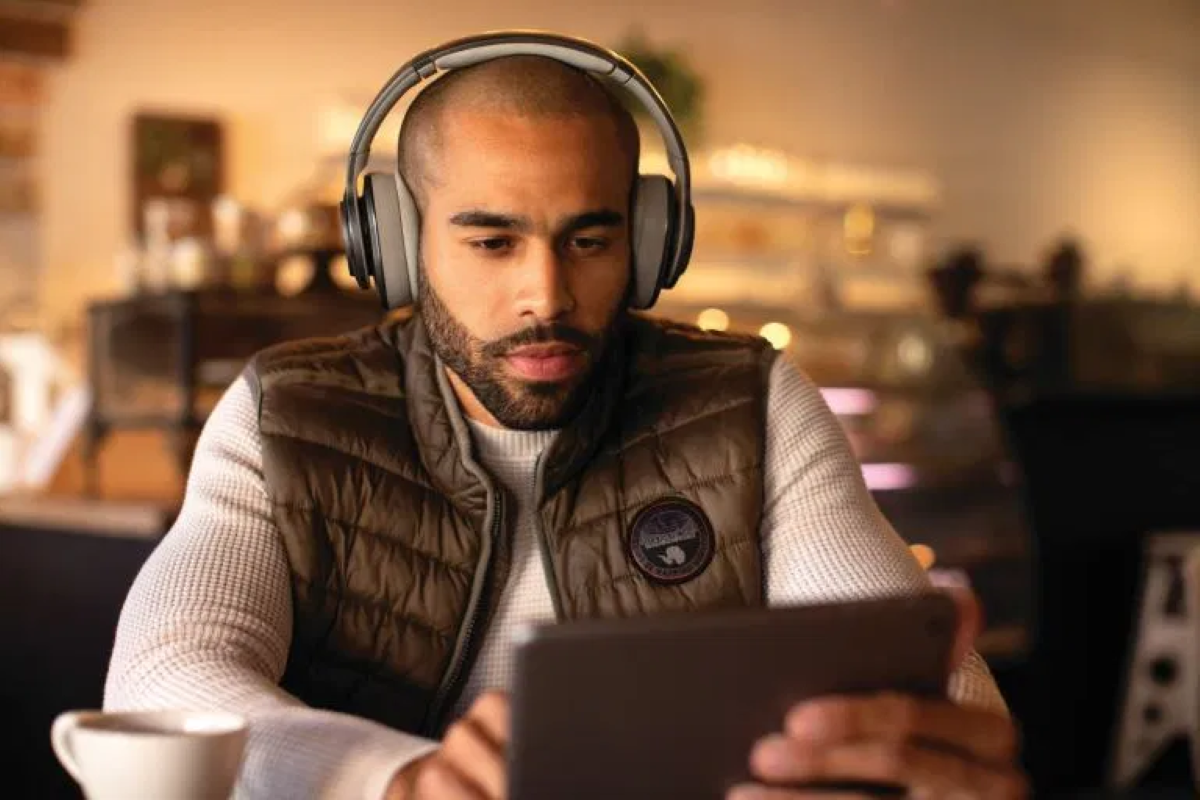 This allows for a better interaction with those around you, with no need to go for the classic "Wait a sec, let me just remove my headphones".
Just start a conversation, touch your left side ear cup to have both your volume reduced and the ANC feature automatically disabled and enjoy your interaction with others with no inconveniences whatsoever.
Smart Soundtrack Auto-Pause
The Cleer Flow II also feature a "Smart Soundtrack Auto-Pause" functionality, meaning that if you do decide to remove the headphones your media will be automatically paused so that you won't lose your place when taking them off for longer period of times.
This way, if you'd ever forget to pause your media when enjoying a soundtrack from a new album or even a new audio book that you've never heard before, there's no need to worry.
You'll always come back to that audio file's exact moment when/where you removed the headphones.
You'll always come back to that audio file's exact moment when/where you removed the headphones.
Voice Assistant Support
Lastly, the Cleer Flow II headphones were also designed with functionality in mind, bringing you the features that you would obviously expect to get from any pair of Wireless ANC Headphones in 2020.
These headphones feature Voice Assistant Support with Google Assistant via their built-in Google Assistant Voice Interface.
The headphone's built-in microphone will seamlessly capture your voice commands, bringing you a very welcomed on-the-go help at the touch of a button. If you need any help googling a location, a definition, etc., just tap and ask the Google Assistant for a quick fast answer.
FINAL THOUGHTS
The Cleer Flow II are Wireless ANC Headphones that feature 20 hours of playtime, On-Ear Touch Controls, Conversation Mode, Smart Soundtrack Auto-Pause and Voice Assistant Support to Google Assistant.
It's safe to say that these foldable and portable headphones offer, at least, competitive sound with similar headsets on the market, which are at the same or at a slightly higher price than the Flow II.
The Flow II Headphones are currently available in two (x2) different color models: Light Metallic (Light/ Slate Gray) and Gunmetal (Dark Gray).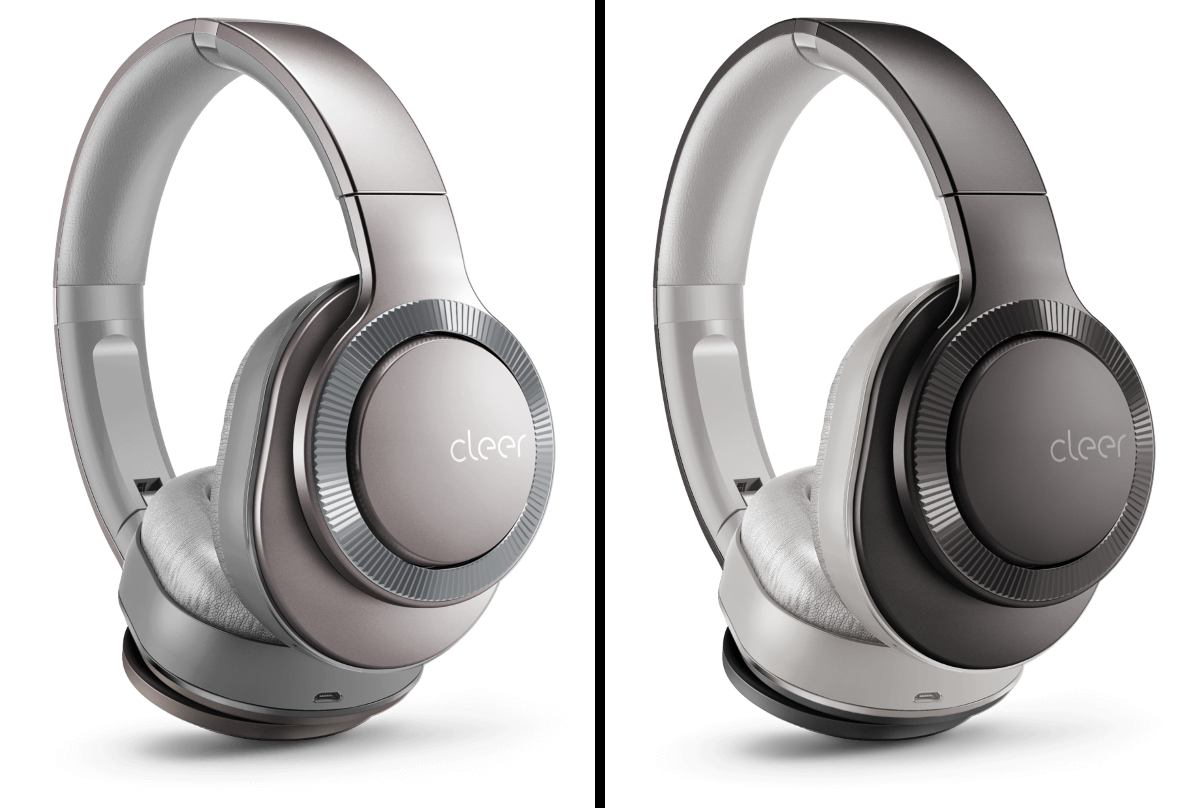 If you're interested in buying the Cleer Flow II Headphones, each pair is currently going for $280 each.
You can get them directly from Cleer Audio's corresponding shopping page, which you can access via this link.