Willing a Dream into Reality:
How 23-year-old idealist Makayla Allen got the best in the business to create World's Greatest Videos™
Blinking is a choice.
When you have a game-changing idea and people think you're crazy, don't blink.
When another company beats you to market, don't blink.
Most importantly, when people tell you that your company's culture isn't as important as your product or strategy, don't blink.
Blinking is a choice.
Don't think so? Then you should probably ask one of the world's few under 30, female presidents of a global corporation.
Makayla Allen, president of World's Greatest Videos, didn't blink. That's why employees follow her, video creators believe in her, and hundreds of thousands of community members are captivated by her vision.

If you haven't heard about World's Greatest Videos, don't blink.
You might hear about World's Greatest Videos because they're capitalizing on the steady migration of Gen Z and Millennials from traditional television viewing to app engagement on any screen.
You might hear about it because the company is the first global, viral video contest with an app-driven countdown and big prize game show format.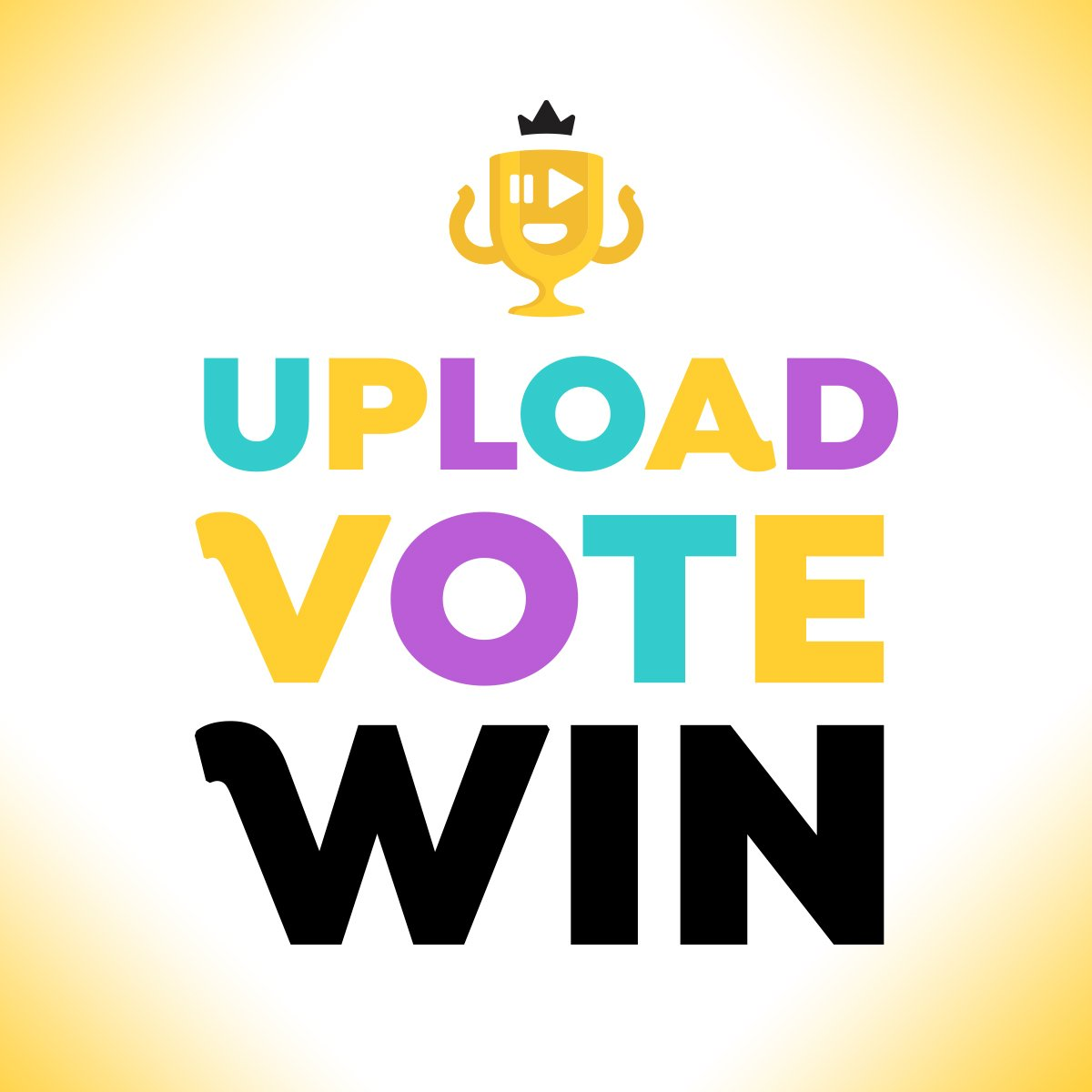 You might even hear about World's Greatest Videos because it embraces and rewards people for being brave enough to share the world through their lens, and speaking out against cyberbully and trolling.
But if you don't hear about it for any of those reasons, you'll definitely hear about it for this one: World's Greatest Videos has Makayla Allen.
Renowned business strategist Peter Drucker said, "Culture eats strategy for breakfast." If that's the case, Makayla needs to open a diner.
Although we could attempt to capture Makayla's spirit in an article, we thought it best to let her speak free form in a Q&A format. After all, it's Makayla's openness and accessibility that's attracting community members, video creators and investors to the World's Greatest Videos social platform.
Q&A with Makayla Allen
Hey, Makayla. It's great to have you with us today. There are SO many places we could start. But, we decided to start with this.
We hear you went to college to be a doctor! How in the world did you end up leading a global video contest site?
Honestly, it kind of just happened. I believe larger forces were at work. When I graduated and decided medical school wasn't my dream anymore, I spent almost a year trying to figure out what I wanted to do with my life. I swore up and down I would never go into business, because I didn't think it was for me.
But I think my Dad saw that I shared his entrepreneurial spirit…even when I didn't see it myself. This all started with me agreeing to intern and help him expand an idea that became World's Greatest Videos. I was 23 then; I'm 27 now.
I never dreamed I'd end up leading the company! I was just inspired by the idea of what this social platform could do for the world. There was nothing like it…still isn't. I'm so happy I took the plunge and went for it. I've learned a lot, failed a lot, and – most importantly – I've gotten to work with some incredibly talented people.
It was actually our employees who demanded that my Dad make me president. It was incredibly humbling. I'd be lying if I said I didn't fight it at first. But now that I'm here, I see the vision clearly, and it fuels my spirit. I can't imagine doing anything else!
We also hear that you did some missionary work in the Ukraine prior to starting World's Greatest Videos. How did that influence your vision for the company?
I still get teary eyed every time I think about those trips. They completely transformed my world view. The group I was working with served orphans and at-risk youth. Although I didn't know it at the time, there's no doubt it played a huge role in my vision for the company.
The camp this nonprofit hosted gave kids the opportunity to do things that no kid should ever see as a privilege. They got to eat regular meals, feel safe, and have a little fun. Unfortunately, that was an escape from their everyday life.
When it came time to create World's Greatest Videos, I wanted to provide our community members with the same type of positive escape. No matter where you live…no matter your circumstances…you can escape and watch entertaining videos in a safe environment. This app can be your instant vacation spot when you need a boost of happiness – and not just once a year.
That's a really cool perspective. But, I'm going to play "Captain Obvious" now. You're an under 30, female, global executive. Does it ever feel surreal? Do you find that your leadership position intimidates some of your peers?
It's weird to even hear that. I would have never thought in a million years this is where I'd be. So I don't really focus on the title. I focus on wanting to be a great leader and empower other female leaders — whether it's in the tech world or anywhere.
I don't think my leadership position is intimidating to my peers; but, I do know it's hard for people to wrap their minds around being an entrepreneur and what it takes. In the beginning, it was hard for many of those close to me to understand why I had to work such long hours and why I was stressed out of my mind!
I get it, though. My Dad was always an entrepreneur. But I never fully understood what he went through to make his companies work until I started doing it myself!
No doubt! So, in your opinion, what are the three things that set World's Greatest Videos apart from the competition?
Driving communication with our creators and viewers. We pride ourselves on our awesome customer support team. They help every single person who has a question or issue. Also, we stay engaged with our audience. We talk to our creators almost every day. These people keep us in business. We want to have an actual relationship with them…not just be another video hosting company. I believe there's a lot of disconnect between big companies and their users. I never want us to be like that. I wake up every day thinking about how we can prevent ourselves from becoming like that.
Having a positive environment. The internet is vicious and is filled with unhappy people who feel the need to make negative comments. This is a big issue in our society, with online bullying at an all-time high right now. With the internet at the tips of kids' fingers, they're exposed to a lot of bad things. There's a ton of talk about how we can fix this, but not a lot of action. I'm not saying our site is G-rated. But it's a place to come watch entertaining videos and have fun. This is not a place where people post their videos and then have a bunch of jerks post negative comments for no reason. We want our community members to escape and have fun on our app, not try to escape from our app because people are writing nasty messages.
We're an entertainment platform where users from all over the world show off their talents. The talents aren't just limited to dancing and singing…like you see on TV. Our videos range from comedy skits to soccer ball tricks. The internet didn't have that kind of platform until us. You may find some more "traditional" talents on TV; but, the internet is where people ARE. We give the average person — no matter where they live in the world — an opportunity to show off their talent with entertaining, original videos. They can also win money and get exposure. We are 100% inclusive, and believe talent has no borders.
What has been easier —as a leader – than you ever imagined?
Nothing has been easy! But once you form a great team and culture, it's easy to focus on other "executive" things like raising money, forming partnerships etc. Because I trust my team, I know they're working hard, and working great together as a unit.
What has been tougher – as a leader — than you ever imagined?
Starting this business! It has hands down been the hardest thing I've ever done. It just completely throws you out of your comfort zone…and there's no manual for it. You just do your best and adapt to all the ups and downs that come with it. You have to keep going even when you want to give up. But it's all worth it.
What is the most rewarding thing about your job?
There are a lot of things. I look back at all the times I didn't think I could do this (there were many). I look at the times I wanted to give up and cried every week because the stress was just too much. I look back at where my team and I are now, and it's rewarding to see how all of our hard work has paid off. Also, I get so excited when I hear from our creators and members of the site about how much they love what we are doing! It's also just rewarding to see people from all over the world show up every day and be active on the site and upload videos. This is what we wanted four years ago. It's rewarding to see it happen.
What do you believe the future holds for World's Greatest Videos in the next one to three years?
We're going to keep growing our user base, release a lot of exciting features, and have bigger opportunities for creators to continue to build their follower base and brand. We have so many exciting things coming that I can't talk about yet…but make sure you stay tuned!