Environmentally conscious choices like the demise of the plastic straw can quickly become a reality thanks to newly released ingenious products that are designed as amazing earth-friendly options. While those had not really found their way into our wardrobes, there's now a brand-new and recently announced performance shirt that's designed to never hurt the planet. The DULO Shirts are biodegradable and sustainable men's performance shirts made by DULO WEAR.
The company, known as DULO WEAR, was created on the premise that looking great shouldn't take extra time. After realizing that up to two hours every week was spent ironing dress shirts, the company's founders Marin Gerov and Julian Samarjiev started the DULO brand to get that time back.
As they researched the industry, they vowed to produce garments that were sustainable and biodegradable. The result is a performance dress shirt company that sacrifices nothing in quality while caring for the environment.
To put it simply, performance shirts should never hurt the planet, and now, thanks to the DULO Shirts, you can assure that they never will.
Let's take a detailed look at the newly announced DULO Shirts and check everything these have to offer.
DESIGN & SPECS
The DULO Shirts are a new line of biodegradable men's performance dress shirts that are super comfortable to wear. These are made by using 100% biodegradable fabrics and 100% recycled polyester sewing threads, featuring a comfortable and stretchy high-quality cloth/fabric that offers low maintenance properties you'd expect from any other performance clothing brand.
The shirts also integrate wooden buttons for that extra added touch of environmental-friendly concern.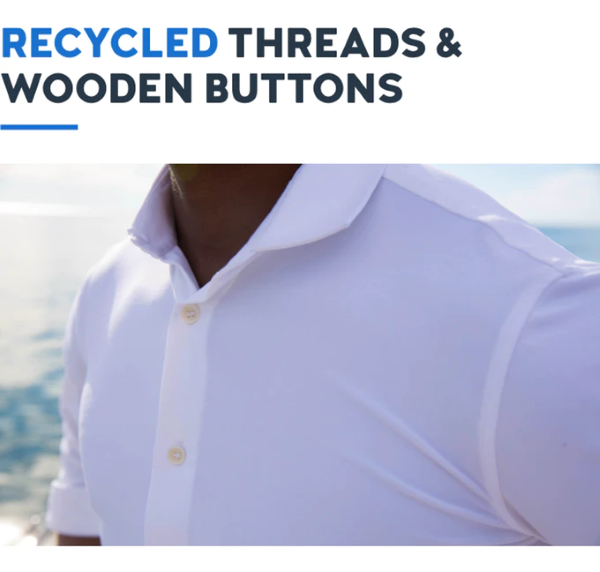 Furthermore, the DULO Shirts are also designed with performance in mind. The fabric used to manufacture these environmental-friendly performance shirts is wrinkle-resistant. This not only excludes the need to iron these shirts, which ultimately saves you some time each week, but also makes them extremely breathable and moisture-wicking.
This fabric also offers four way stretch, meaning each shirt is as comfortable as the best clothing brands you can think of.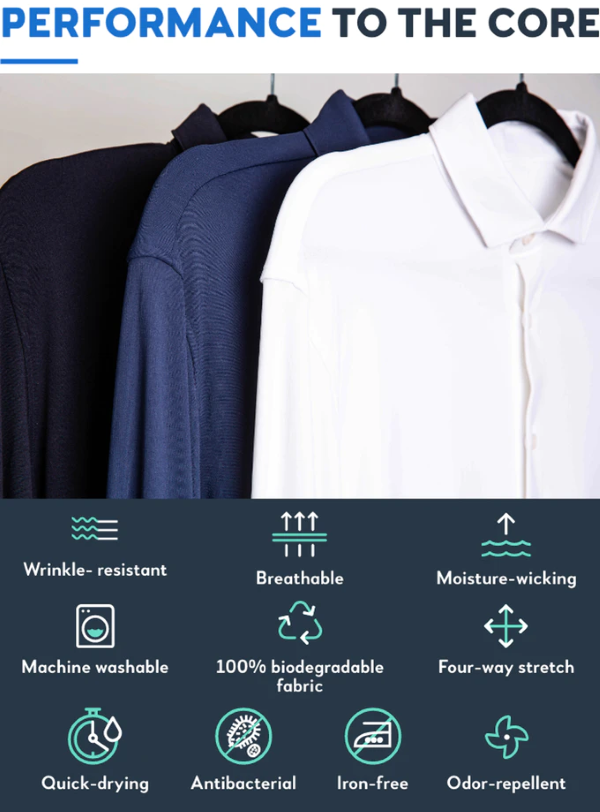 Not only that, but the shirts are also made with something that the company calls "Aquamove technology". This ultimately gives the DULO Shirts quick-drying and sweat resistant properties. In addition, that same technology also allows the shirt to be machine washable, which, as said, can be quickly dried thanks to its quick-drying biodegradable fabric.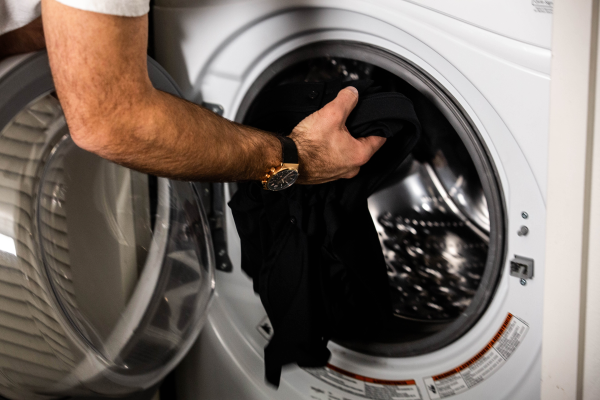 Lastly, that same fabric is also odor-repellent and antibacterial, as the shirts are also crafted by using silver ions to add antibacterial properties that help to fight the unwanted smelly sweat, keeping them fresh, odor-free, and bacteria-free.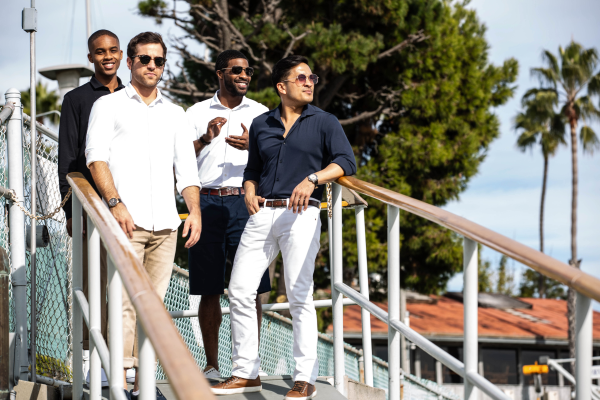 This way you'll never have to worry about sweating, even when you're enjoying a sunny afternoon with your best friends on earth.
Since DULO is the world's first sustainable shirt for men that's made from 100% biodegradable fabric, each shirt helps to reduce the negative impacts of microplastic pollution in the world's oceans.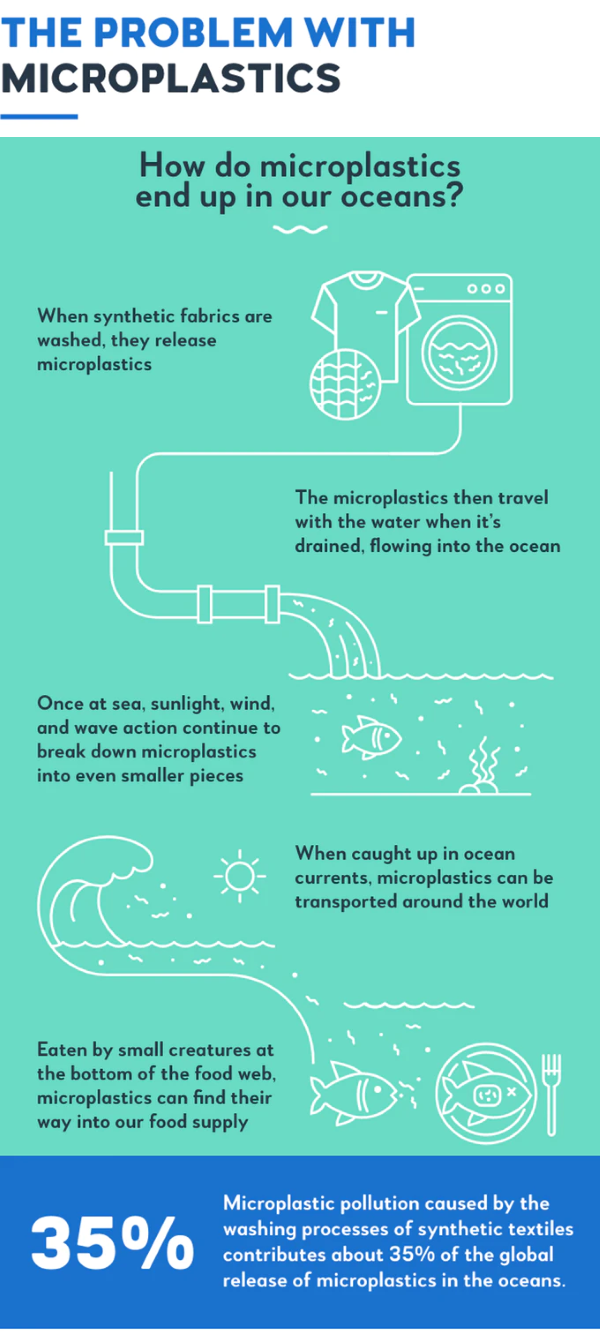 This way, the DULO Shirts work as performance shirts that not only look super good, but also do (the Earth) some good.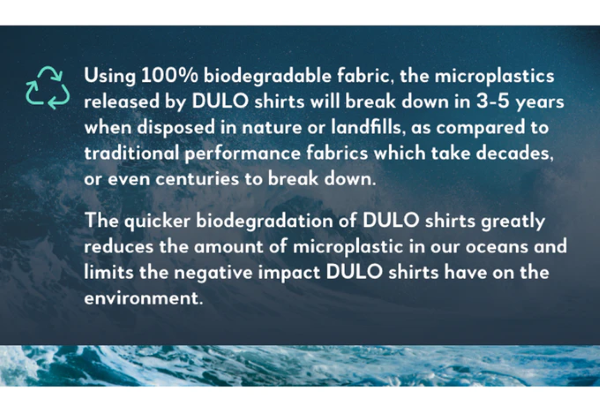 FINAL THOUGHTS
The DULO Shirts are sustainable men's performance shirts made from 100% biodegradable fabrics that are wrinkle-resistant, breathable and moisture-wicking.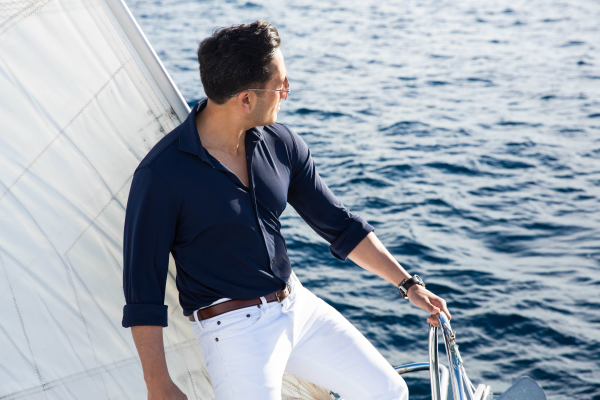 These environmental-friendly shirts are comfortable to wear, machine-washable, and feature quick-drying, sweat resistant and antibacterial properties, making them super fresh when worn, as well as incredibly odor-free.
The DULO Shirts are currently available in three (x3) different color models: plain White, plain Navy, and plain Black.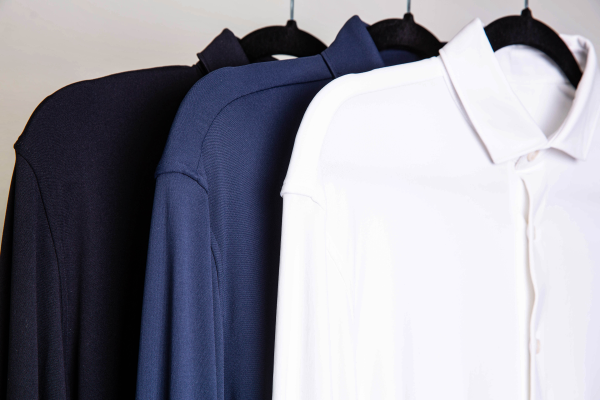 If you're interested in getting one, the company (DULO WEAR), recently started its Kickstarter Crowdfunding Campaign for its amazing DULO Shirts, which, mind you, already reached its pledge goal.
This means that if you really want one, make sure to pledge the minimum amount of $56 (or more – for higher rewards like two-pack, three-pack, etc.) to assure your own pre-ordered / early-bid Kickstarter crowdfunding reward.
As one last environmental-friendly touch, the company also ships each of its DULO Shirts on sustainable packaging. These boxes are made from 100% recycled paper, which is also 100% plastic-free.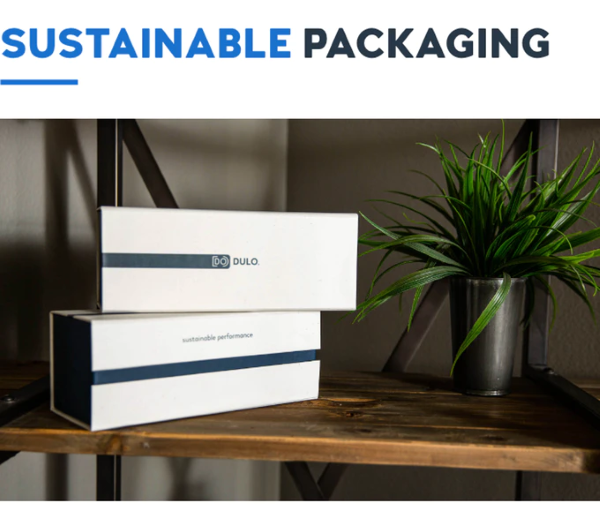 If you're looking to protect the earth from an environmental disaster while keeping it plastic/microplastic-free, then the DULO Shirts are a great solution to do so. Get one and do the earth some good while also looking good.