Whenever you're on-the-go, keeping your personal belongings safe and sound might not be as easy as you wish it could be. The TROVA Go is an on-the-go App-enabled secure smart storage device that can be used to keep all of your important everyday items stored together in one safe and secure place.
Important and/or expensive personal items like precious and semi-precious jewelry like rings, earrings and pendants/charms/necklaces that you're attached to, as well as your everyday items like your house/car keys, vape pen, etc. might be hard to keep safely stored inside your backpack. The same goes for your credit card and cash, which are usually stored in your wallet.

The TROVA Go works like a discreet smartphone-enabled physical storage device that prevents inappropriate audiences from accessing your personal, recreational (vape pens, flower buds, etc.) or otherwise private objects.
This means that you can not only use it to keep your precious and/or everyday items safely stored inside it and away from preying eyes, but you can also use it as a wallet, which allows you to also store your credit cards and any cash you'd usually carry with you in your wallet.
This way, whenever you're going with some friends or whenever you're on-the-go, instead of having the need to bring a man's/lady's purse or backpack to store most of your items in different bag/backpack pockets, you can simply bring your smartphone and your TROVA Go and keep everything safely stored in the same place.
Let's take a more detailed look at the TROVA Go and check its design to see exactly how it works.
DESIGN & SPECS
The TROVA GO is an adaptable, on-the-go secure smart storage device that can be easily unlocked via its Smartphone App.
The device itself (Exterior Dimensions) measures 6 inches long by 2.9 inches wide by 1 inch tall (154 x 74 x 25 mm), and features a single interior storage compartment (Interior Dimensions) that measures 5.2 inches long by 2.2 inches wide by 0.75 inches tall (132 x 55.5 x 19 mm).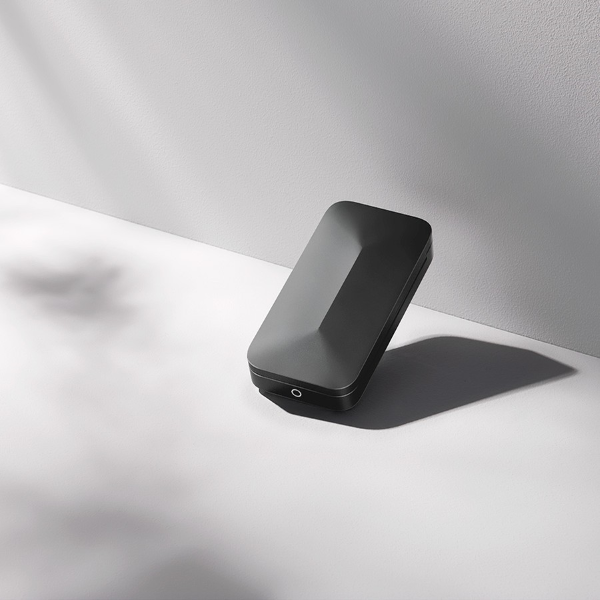 This Smartphone-enabled smart storage accessory is small enough to easily fit your front or back pockets as well as your jacket pocket, and can also be easily stored in handbags or any other athletic gear. Ultimately, it can also be carried in hand, along with your phone.
As said before, the TROVA GO is an extremely useful and super-convenient storage accessory, as it gives you a safe way of storing any of your important everyday items, all in a small, discrete and portable smart secure storage device.
The TROVA GO is also extremely durable, as it is made in aluminum alloy, and its secure storage compartment was designed to be completely sealed away from the exterior.
This design allows the device to easily conceal odor (meaning no odor passes inside or out), so even if any of your personal items like leather car key-chains, loose coins, etc. are either smell absorbent or have a distinct smell (like coins' metal smell), you can be assured that no smell will pass through the storage compartment.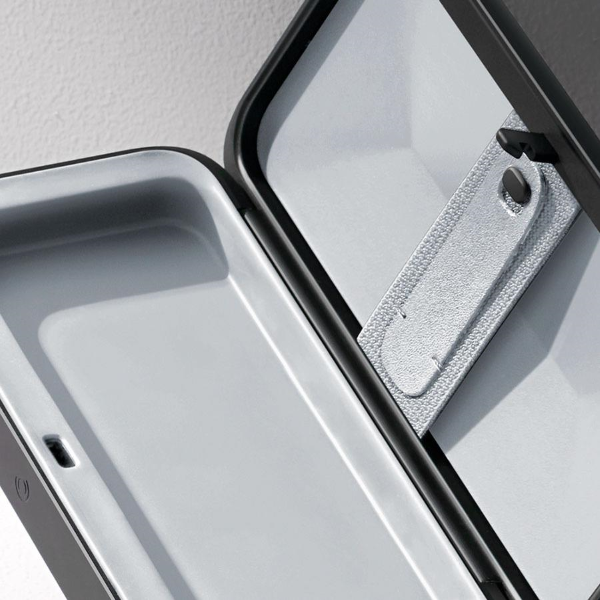 The TROVA GO was designed for multi-function use. This smart secure storage device features an internal strap that's sized to hold credit cards, cash, vape pen, and more, as well as an upper lid strap that features a magnetic closure, which can be used to conveniently hold your rings.
CONNECTIVITY
Since the TROVA GO is a Smartphone- and App-enabled device, you can easily connect it to your smartphone wirelessly via Bluetooth.
Users can unlock the device within the App via biometric (fingerprint) scanning, meaning after you record your fingerprints within the App you'll be the only person that can unlock your TROVA GO.
FINAL THOUGHTS
The TROVA Go is an on-the-go App-enabled secure smart storage device that works together with a Smartphone App via fingerprint scanning to easily keep your important everyday items stored together in one safe and secure place.

This amazing secure storage device is currently available in 4 different color models: Sandstone (Brown), Fog (Grey), Charcoal (Black), Olive (Dark Green).
If you're interested in buying it, each unit is currently going for $249, no matter what color model you choose to go with. You can order yours online, directly from TROVA's official shopping page, which you can access via this link.
The company also has a crafted leather sleeve available, which can be used to protect the unit's aluminum alloy body from scratching.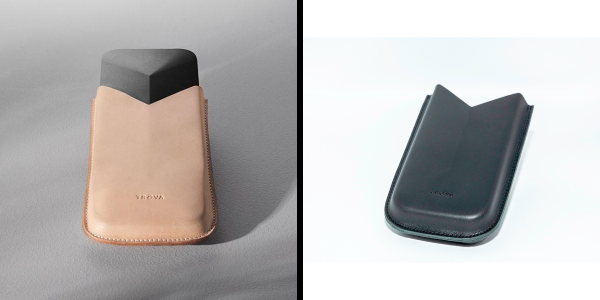 The TROVA crafted leather sleeve is sold separately from the main device, and is super affordable, as it is priced at $40 only. It's available in its natural leather color (light brown) and Black (Dyed) Leather. You can get one at the official website, via this link.