Imagine living an easier working life, all without the hassle of cumbersome keys and hard to remember passwords. Finally, thanks to the Everykey, you can have that easier life, and unlock literally anything without having to use any passwords or key codes ever again.
The Everykey is a universal Bluetooth-enabled smart key that replaces both your physical keys and passwords. This Bluetooth device works as a wireless hardware password manager while also providing you with a virtual key that you can use to lock/unlock your house door and/or car (if those are Bluetooth-enabled), which ultimately allows you to replace those corresponding physical keys.
By using military grade security, the Everykey can unlock your Smartphone, laptop, tablet, house door, car door, and other access-controlled devices when you are nearby (triggering its Bluetooth Connectivity), and then locks them back down whenever you walk away.
The Everykey will automatically generate secure passwords for your website accounts and will automatically log you into your online accounts whenever you visit any of those websites on your already unlocked devices.
Lastly, this is a super secure smart password management device. That means that if you ever happen to lose your Everykey, you can easily freeze it remotely, meaning that no one else will be able to use it.
Being able to lock/unlock your desktop is ideal for anyone who works in an open environment and doesn't want other people potentially peering at your desktop every time you leave your desk. This makes the Everykey a super-unique, super-useful, and fun-to-use gadget.
Let's take a detailed look at the Everykey, check its design and specs, and understand exactly how it works.
DESIGN & SPECS
The Everykey is a password manager-like Bluetooth device that resembles a small, rectangular unit, measuring around 1 inch long. The unit is durable and built to last, and future units also be water resistant.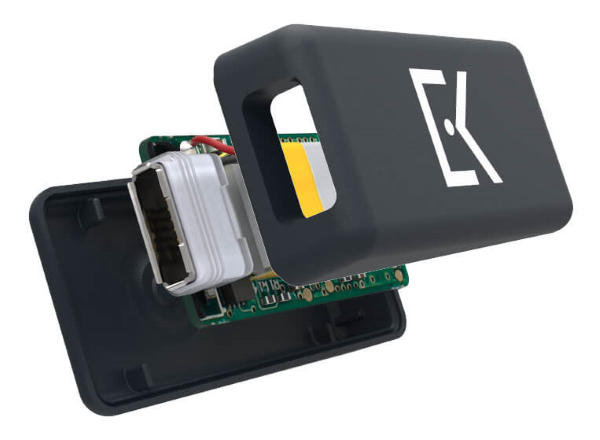 As stated before, this device users military grade security to manage all of your password for both desktop and mobile devices.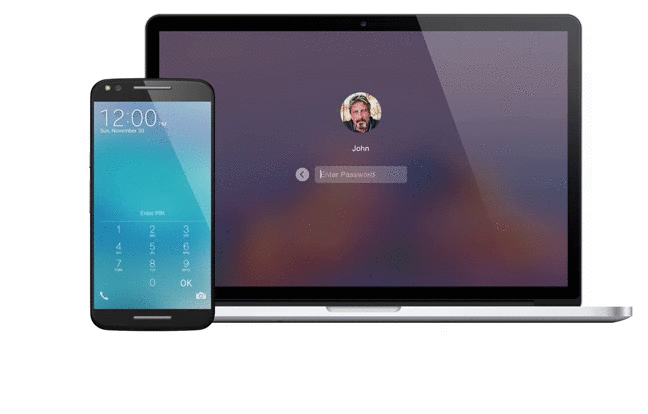 It can not only store passwords for all of your devices, which are used to unlock them via Bluetooth (depending on your proximity to the device), but also generate secure passwords for your personal website accounts.
The Everykey can do this by using Military Grade Security with Spoof prevention that's audited by a third party security company.
This includes several different types of encryption algorithms like AES 128-bit encryption, AES 256-bit encryption, and RSA 4096-bit encryption. Thanks to these encryption algorithms, the Everykey can keep all of your personal passwords, as well as its own generated ones, all safe and sound together in one single device that's super secure.
Lastly, as mentioned before, it also allows its users to remotely freeze it at any time. This is a very useful functionality that can be used for temporarily deactivating/disabling the Everykey (via the Smartphone App – discussed at the end).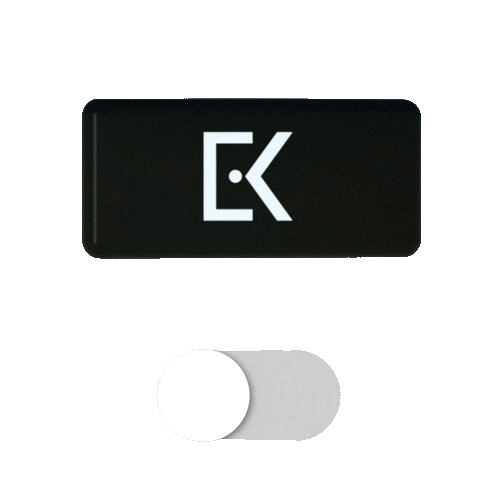 CONNECTIVITY
As this wireless hardware password manager is a Bluetooth-enabled gadget, it uses Bluetooth technology to connect to your personal devices (laptop, smartphone, etc.), house door and car (in case those are Bluetooth-enabled).
This Bluetooth password manager features a Customizable Bluetooth Range that can go up to 9.84 ft. (3 m) in connectivity distance. Keep in mind that the range may vary based on the environment you decide to use it on. Things like dense forests and thick vegetation (while camping) or thick concrete walls might block the signal.
Still, most of the times – I'd say 99.9% of the time – it should work flawlessly.
The Everykey also features Bluetooth Over-The-Air firmware updates as well as Web Browser Compatibility with Google Chrome v53+, Mozilla Firefox v53+, Safari 7.1+, Opera 40.0+, and with Microsoft Edge 38+.
BATTERY & BATTERY LIFE
This wireless (Bluetooth) hardware password manager device is power by its small built-in rechargeable lithium-polymer battery, which can provide up to 15 days of battery life. Keep in mind that battery Life may vary based on usage.
Users can quickly recharge their Everykey back to a full charge with its included Micro USB to USB Charging Cable.
WHAT'S IN THE BOX?
Inside each package users will find: their Everykey, one included Micro USB to USB Charging Cable, a Key Ring Accessory, and a User Manual.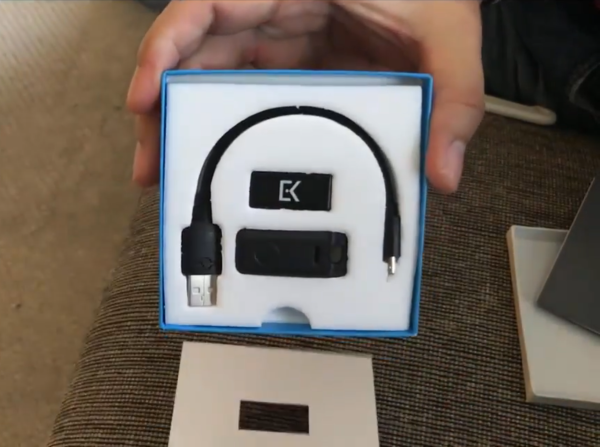 HOW TO SET UP?
Setting up your Everykey is extremely simple and also super quick. The setup process is actually super straightforward.
Everykey operates via its App to lock/unlock your computer and also works as a browser extension that remember logins and passwords.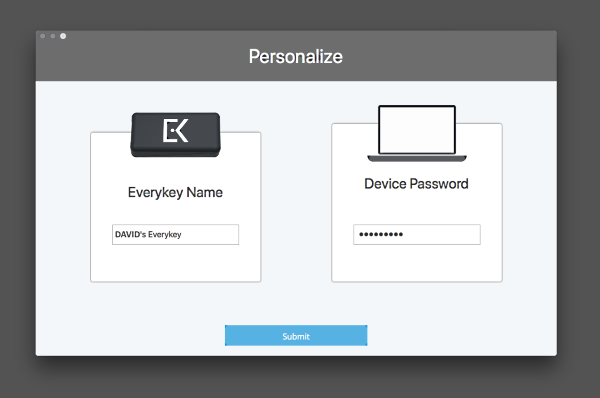 By using the Everykey App, you can pair your Everykey to your devices, as well as manage its Bluetooth range or ultimately freeze it in case that it gets lost or stolen.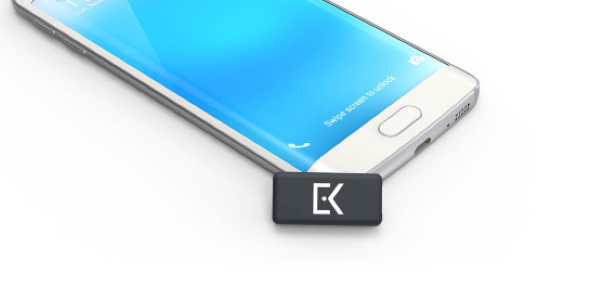 After installing the App, with every first login into a new website, your Everykey will prompt you to save your login information.
FEATURES
The Everykey packs a ton of cool features, including the previously mentioned Bluetooth Range Customization and Remote Device Freezing/Disabling, as well as Low Battery Alert Emails, Automatic Lock & Unlock, Automatic Website Login and Secure Password Generation.

Low Battery Alert Emails
Whenever your Everykey starts to run low on battery, it will send you a low battery alert to your configured email address.
Automatic Lock & Unlock
Whenever your Everykey is close enough to one of your devices, you can access it without a password.
Contrarily to that, whenever you walk away, your device will automatically get locked back down.
Automatic Website Login
Whenever you first login to a website, your Everykey will save your credentials securely via a Spoof-proof Military Grade Security system that runs three different encryption algorithms, and will then remember those login details for future login attempts.
This means that the next time you visit that same website, your Everykey will log you in to your saved account automatically.
Secure Password Generation
The Everykey can also generate secure and random passwords for your website accounts, which once again, are encrypted with three different encryption algorithms (AES 128-bit, AES 256-bit, and RSA 4096-bit).
After that, your Everykey will automatically log you in with every future visit to those websites.
THE SMARTPHONE COMPANION APP – Everykey App
By using the Everykey App, which is available for free for both iOS and Android devices users can setup their Everykey's functionalities, as well as customize its Bluetooth Range and ultimately freeze their Everykey in case of loss or theft.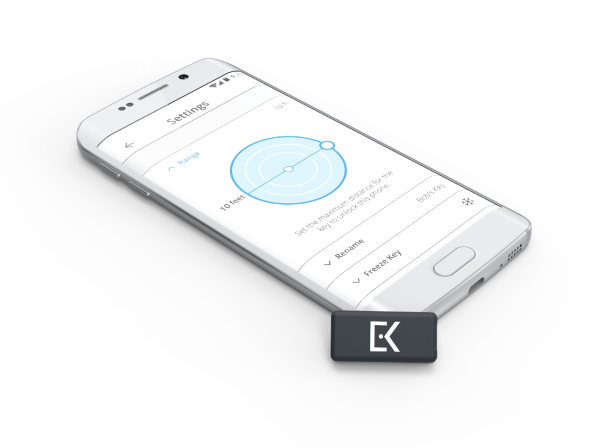 The App is super convenient to use, as it provides users one single integration that allows the Everykey to work as the ultimate wireless hardware password manager, while also doubling as a virtual key for your home/car.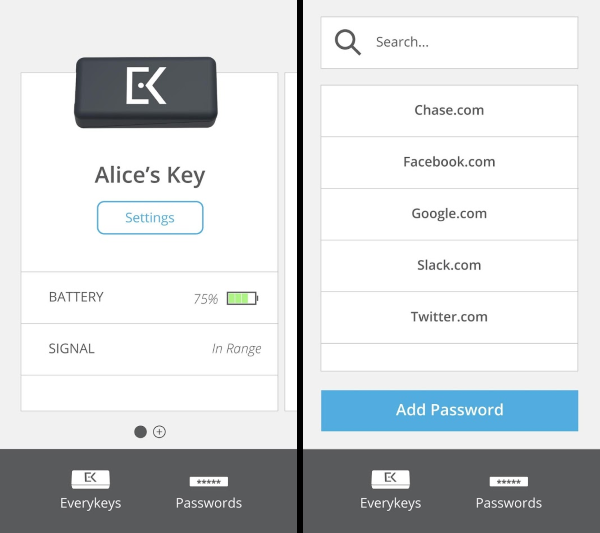 Lastly, the Everykey App also pushes the latest over-the-air software updates to your Everykey, allowing you to stay up to date on newly released features as well as newer and better security standards.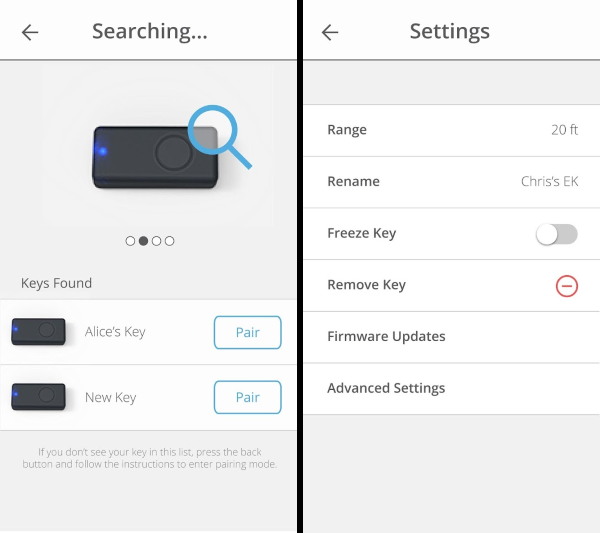 FINAL THOUGHTS
The Everykey is a wireless hardware password manager that also doubles as a virtual key for both your house door and car (if they're Bluetooth-enable). Thanks to its Military Grade Security it is super secure, as well as extremely convenient to use.
If you're interested in getting it, each unit is currently discounted from its original retailing price of $128, and is not going for almost half the price, selling for $69 each (saves you $59). You can also order a two-pack for $128 ($64 p/ key – saving you $5 more on each key), or even a four-pack for $236 ($59 p/ key – saving you $10 more on each key).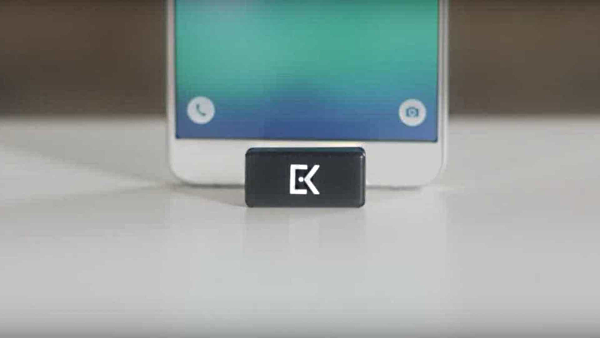 If you're looking to join the Revolution of Access Control, know that you can already order your Everykey pack via Everykey's official website, which you can access by clicking here.