The need for tools that can combat pathogens has never been greater. In spaces that are high risk for exposure to the COVID-19 virus, sending humans to disinfect these areas is a significant health risk. One of those tools is none other than the Aertos 120 UVC Drone.
With its ability to fly stably inside without GPS, the Aertos platform from Digital Aerolus offers a real solution, limiting exposure of human beings to this highly infectious pathogen.
Digital Aerolus developed the Aertos 120 UVC Drone by combining the disinfection power of UVC light with its unique industrial drone platform. The Aertos drones are designed specifically to fly indoors and in confined spaces to provide UVC disinfection capabilities for indoor areas, significantly reducing health risks for humans on the front line of this fight.
The Aertos 120 UVC drone provides UVC cleaning capabilities for essential businesses in multiple areas:
Healthcare – patient rooms, hospital rooms, and waiting areas
Grocery store checkout spaces
Airplanes and Public Transit
Business Common Rooms: restrooms, sinks, breakroom surface areas
UVC light sanitation technology is currently used in healthcare but many of the UVC lights are very large,cost-prohibitive or impractical to deploy for many organizations. By combining its industrial drones with small but powerful UVC lights, Digital Aerolus allows more organizations to access and use UVC disinfecting tactics quickly. The company wants a larger number of people and businesses able to access this UVC technology.
Long-Term Use for Aertos 120 UVC
Post-crisis, the Aertos 120 UVC may offer a solution for retail, tourism, and entertainment industries as they rebound.  There will be increased awareness of the need to regularly disinfect public spaces such as retail businesses, airplanes, theaters after the COVID-19 crisis.
COVID-19
COVID-19 is a new virus. At this time, the CDC does not have firm disinfection guidelines in place for this virus. Current protocols indicate that UVC light in the wavelength range of 260 nm to 265 nm can be effective for COVID-19 disinfection. Read on for more information on how the Aertos 120 UVC works.
Aertos 120 UVC Disinfection
UVC disinfection is a physical process that disrupts the DNA of harmful microorganisms and destroys their ability to reproduce. UVC light emitted in the wavelength range of 260 nm to 265 nm is the norm for effective disinfection.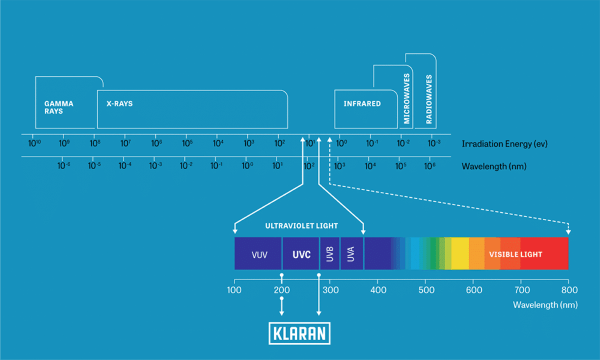 The correct UV dose is calculated using the following equation:
---
UVC Intensity (I) x Exposure time (t)

---
UVC Intensity (I) =

Power emitted from UVC light source + distance of drone from a surface
x
Exposure time (t) = Time of exposure
---
There are multiple variables in every disinfection situation, in order to calculate the time the UVC drone needs to accomplish a 99% disinfection rate.
Here is one example in order to understand the Aertos UVC capabilities:
The Aertos120 UVC contains 18 60 mW 265 NM LED UVC Lights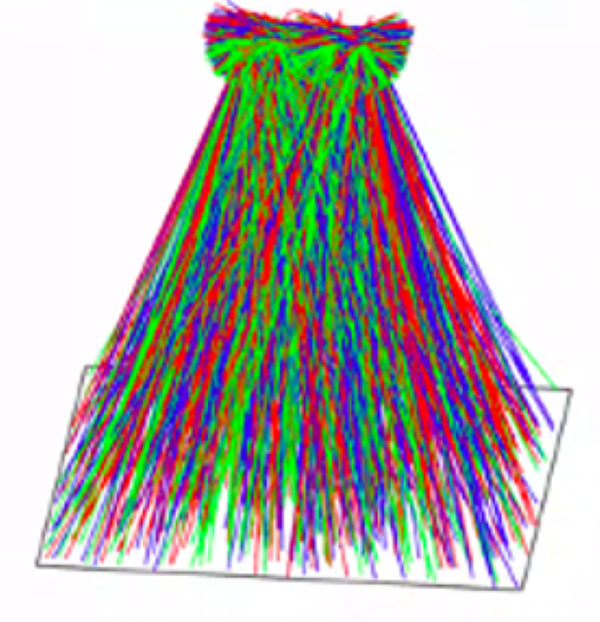 When the drone flies 6 feet (2 meters) above a surface for three minutes, it provides a 99% disinfection rate (red center of the green box)*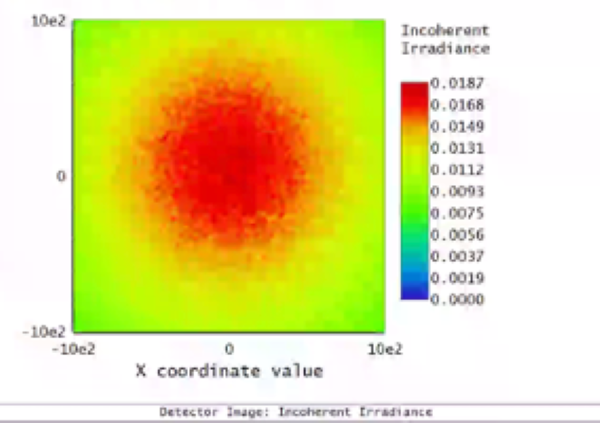 *=Source for this example was calculated by engineers at Crystal IS/Klaran, the company providing the UVC light source. Digital Aerolus will be able provide users with additional information and software resources to determine the correct UVC dose for each disinfection prior to product launch, which is estimated to be in early May.
Aertos 120 UVC Drone
The Aertos industrial drone is our most popular drone platform because of its ability to fly indoors and into confined spaces, due to our unique proprietary technologies. These drones fly daily into dangerous situations to keep human workers safe and provide access to areas previously not served by drones.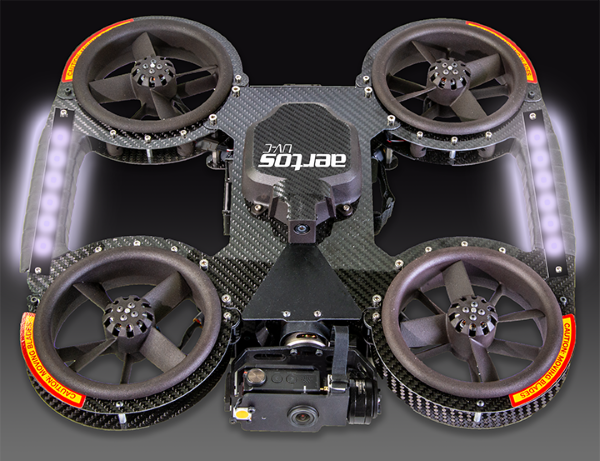 The Aertos 120 UVC expands the use of our drones for disinfection purposes, to sanitize indoor areas effectively while reducing risks for human employees.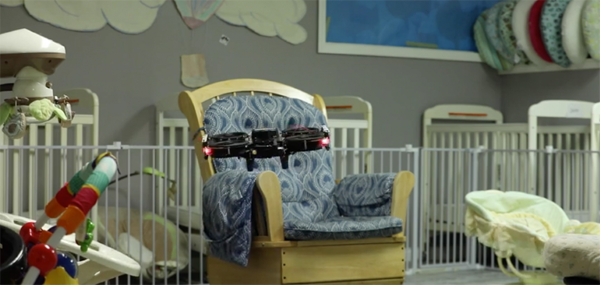 If you're interested in knowing more about the Aertos 120 UVC Drone, then just check out the company's official Press Release, which is embedded right below.
---

WORLD'S FIRST INDOOR DRONE WITH UVC LIGHTS COMBATS COVID-19 DELIVERS 99% DISINFECTION RATE
Creators of the Aertos® drone are using its patented artificial intelligence (A.I.) system and mathematical framework for indoor COVID-19 disinfection
The Aertos drones are able to fly stably indoors without external reference like GPS
The drone innovation makes powerful UVC energy technology mobile and cost-effective to deploy UVC disinfecting tactics quickly
FOR IMMEDIATE RELEASE
April 6, 2020, Lenexa, KS – Digital Aerolus – a global leader in autonomous technology for any vehicle that flies, drives, dives or swims – has developed the first indoor drone with C-band ultraviolet (UVC) lights, created specifically to combat the spread of the COVID-19 (SARS-CoV-2) with a 99% disinfection rate. The Aertos 120-UVC will be available in volume in May.
By using its patented technologies, the Aertos 120-UVC can fly stably inside buildings contaminated by the COVID-19 virus, allowing humans to stay safely away from infected areas. Digital Aerolus' industrial drones do not use GPS or external sensors, enabling them to operate stably in places other drones cannot go, including small and confined spaces.
UVC disinfection has been used for decades to keep viruses and other pathogens out of our drinking water and off hospital surfaces, with volumes of research supporting its application. Combining Digital Aerolus' industrial drone technology with small but powerful UVC emitters, the Aertos 120-UVC is mobile, cost-effective and delivers the rapid disinfection of COVID-19 without putting humans at risk.
Co-founded by Jeff Alholm, a leader in the development of the first smartphone, Newton-based Seahorse; millimeter-wave imaging technology; the 802.11 Wi-Fi standard; the pulse oximeter; and the capnograph, Digital Aerolus pivoted over the past three weeks to launch an innovative and effective UVC light delivery tool to quickly disinfect essential businesses:
Healthcare facilities – patient rooms, hospital rooms, and waiting areas
Grocery stores – checkout spaces
Airplanes and Public Transit – seats and exposed surfaces
Business common areas – restrooms, workrooms, breakroom surface areas
Warehouses and product areas – work surfaces, product handling and storing areas
Aertos 120-UVC Technical Details
The Aertos 120-UVC flies above a surface using 36 optically intense 265 NM LED UVC lights
When the drone flies at 6 feet above a surface for 5 minutes, it provides a greater than 99% disinfection rate of more than a 2 x 2-meter surface.
"As this global crisis has unfolded, we've been committed to developing an innovative and accessible solution to wage war against COVID-19 and mitigate the risk to humans worldwide," said Alholm.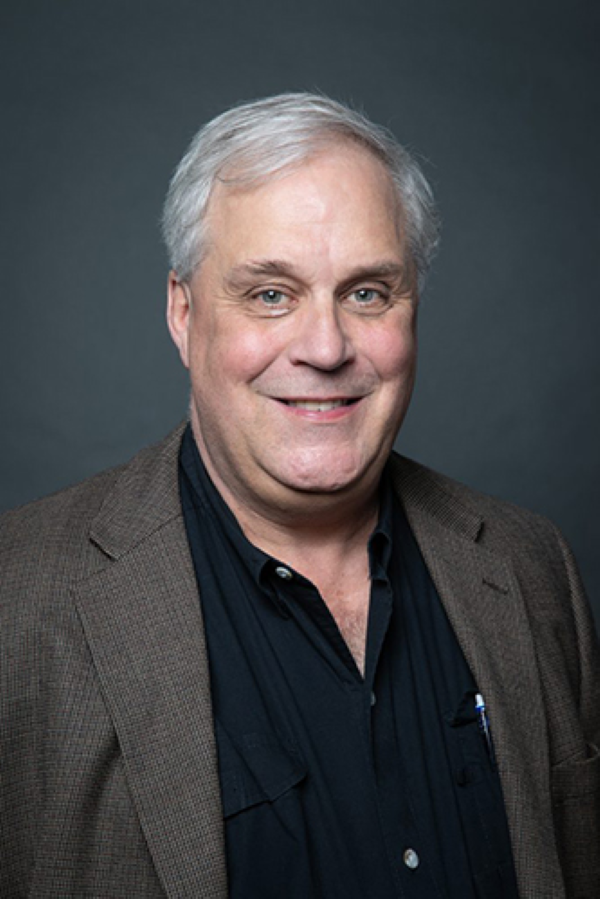 "Like many others, we are innovating to combat this horrible virus, and we're focused on how we can use our unique technology to deliver virus killing to challenging environments. Using UVC energy to disinfect isn't new, but our delivery method is. The method matters, because it helps to keep people safe amid a pandemic."
The Aertos 120-UVC will be available in volume in May through Digital Aerolus partners and resellers including CDW. Find out more information about the Aertos 120-UVC on the Digital Aerolus website.
About Digital Aerolus
Digital Aerolus develops autonomous technology for any vehicle that flies, drives, dives, or swims. The company's revolutionary software combines Artificial Intelligence with multi-dimensional mathematics, allowing vehicles to operate entirely independent of traditional navigational aids. Digital Aerolus' first commercial product is a line of industrial drones for indoor, inaccessible, and confined spaces. Find out more by visiting DigitalAerolus.com.