In one of its recently published official blogposts, Samsung shared strong clues that the company began to work on image sensors with resolutions as high as 600MP. That basically means the potentially upcoming Samsung 600MP Camera Sensors would feature a resolution that's much sharper than what the human eye can actually perceive.
While both the Xiaomi Mi 10 and Xiaomi Mi 10 Pro pack 108MP camera lenses, and even Motorola's upcoming Edge Plus Smartphone is rumored to come equipped with the same type of high-quality camera lens (a 108MP camera), the Korean technology giant (Samsung) was actually one of the first smartphone manufacturers to come up with 108MP ISOCELL camera sensors, which is featured in Samsung's newest smartphones, which are already available.
Samsung's high-end 108MP ISOCELL Bright HMX camera lens sensor can be found in the company's recently released Samsung Galaxy S20 Ultra's main camera (a Wide-angle PDAF 108MP Camera with a  F1.8 Aperture).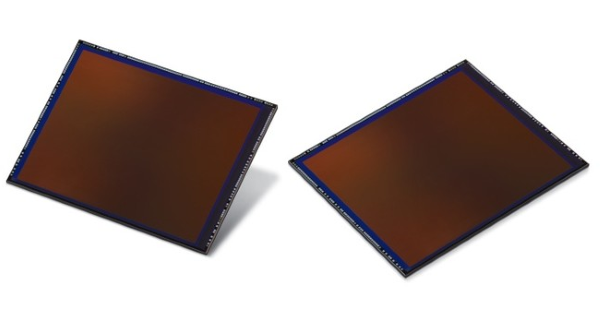 For those that are interested, and to be technically correct, the Xiaomi Mi CC9 Pro was the very first Smartphone to come equipped with 108MP camera lens.
However, Samsung is not looking to just play around when it comes to having the best camera sensors available on the market. As 2020 kicked-off, the company posted an official announcement (on February 12, 2020) for its next-generation of 108-megapixel (Mp) image sensors, the Samsung ISOCELL Bright HM1.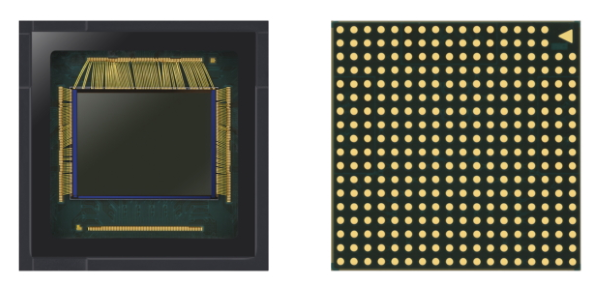 This is the company's newer and more advanced 108MP camera sensor, which delivers brighter "Ultra-High-Res" images, and works based on its Industry-First Nonacell Technology. This way, this new sensor will allow for brighter and more detailed 108Mp photographs as well as crystal-clear 8K videos at 24 frames per second (fps), even when shooting/recording under extreme lighting conditions.
Back in 2017, Samsung had introduced Tetracell, a pixel-binning technology with a special 2×2 (two-by-two) array that worked by merging four neighboring pixels to work as a single large pixel.
But it has been a long time since then, and so, Samsung decided to kick-off this new decade by coming up with its new Nonacell tech, an enhanced version of Tetracell with a three-by-three pixel structure. This new technology employs a 3×3-pixel structure when compared to Tetracell's standard 2×2-pixel array.

In the company's brand-new HM1 camera lens sensor, Samsung's Nonacell technology forces the sensor to merge nine neighboring 0.8μm pixels to mimic a large 2.4μm pixel, which is more than doubling Tetracell's light absorption.
This basically increases the amount of light absorption that captured pixels (within photos and/or videos) are capable of gathering while also improving low-light performance of the sensors.
This brings us back to Samsung's potentially upcoming 600MP Camera Sensors, which were reportedly suggested by the company's latest blog post.
The official post was published yesterday afternoon (Tuesday, April 21, 2020) by none other than Samsung Executive Vice President and Head of Sensor Business Team, System LSI Business, Yongin Park.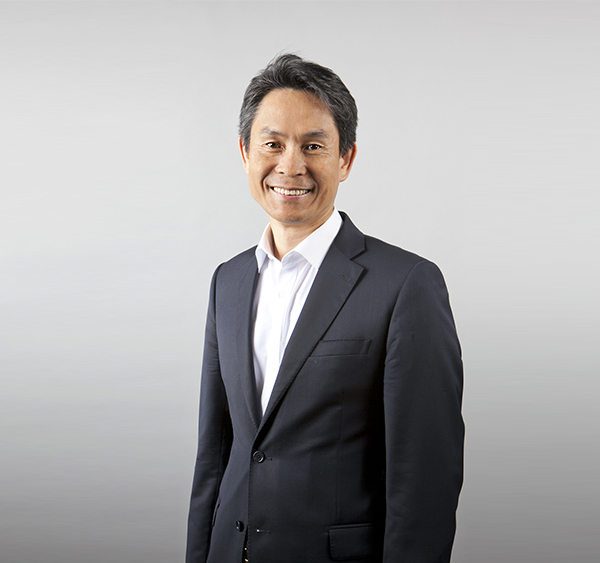 According to Samsung's EVP Yongin Park, that 600MP high-resolution value is still below the supposed maximum 500MP resolution that can be perceived by our eyes, but a new high-end and "so far unseen" 600MP sensor could potentially change that.
"Aiming for 600Mp for All"
"To date, the major applications for image sensors have been in the smartphones field, but this is expected to expand soon into other rapidly-emerging fields such as autonomous vehicles, IoT and drones. Samsung is proud to have been leading the small-pixel, high-resolution sensor trend that will continue through 2020 and beyond, and is prepared to ride the next wave of technological innovation with a comprehensive product portfolio that addresses the diverse needs of device manufacturers. Through relentless innovation, we are determined to open up endless possibilities in pixel technologies that might even deliver image sensors that can capture more detail than the human eye."
To be able to get there and create a brand-new high-end 600MP camera lens sensor, the company is developing innovative new ways of packing a high number of megapixels in small camera sensors.
Potential new sensors that can register taste & smell
Other than Samsung's high-end ultra-quality 108MP camera lens sensors, the company hinted its fans about starting to research other types of sensors that can easily detect wavelengths beyond the human eye's capability.
These newly mentioned 600MP sensors would work by using ultraviolet light to detect cancer cells, or even infrared sensors for dark light photography.
Both of these are applications that would seem far more capable than something like using simple light waves to detect oxygen levels in the blood, which is one of the Withings ScanWatch's main functionalities. (That's Withings' newly announced and soon-to-be-released Proactive Health Tracking Smartwatch, mind you.)
However, that's not even the most interesting part. The company also reported that its research team scientists would be focused in working on revolutionary sensors that would be able to register smell or taste.
While Samsung didn't offer any details on how this would work, this isn't the first time that the world hears about this "concept". Just around one year ago (on April 4, 2019), a patent registered by Apple suggested that its future Apple Watch could be able to detect body odor. Sadly ("technologically speaking"), that ended up not being the case, as just because a company files a patent, that obviously doesn't mean that the technology will ever make it into a product.
Still, it's somewhat safe to assume that Samsung will be aiming to bring its 600MP camera to upcoming smartphones.
Furthermore, and according to its recent blogpost about its potentially upcoming 600MP camera sensors, the company will also be looking to expand its revolutionary sensors into more devices.
Ultimately, the company could be providing its 600MP camera sensors to high-end solutions somewhere in the nearby future, integrating them in things like autonomous vehicles, state-of-the-art drones, as well as many other IoT (Internet of Things) devices.
WHEN TO EXPECT SAMSUNG'S 600MP SENSORS?
It's still unclear when Samsung plans to reveal more about its blogpost's suggested 600 MP sensors, as the company hasn't shared any road map (or plans of the sort) to let its fans know when we could possibly see these sensors.
I guess that it's safe to say that it will highly depend on how the company overcomes the upcoming challenges that'll most likely face while moving towards to its first try of successfully creating these high-res camera sensors.
Still, the company highly believes that high MP count is something that will most likely continue to trend through 2020 and beyond.