Just 6 months ago (On January 3, 2020), Samsung announced that it was releasing one of its latest 4G-enabled Smartphones, the Samsung Galaxy A51 (available at $400 or $330 with a trade-in). This budged 4G Smartphone measures just 6.26" x 2.90" x 0.34" and weighs just a measly 6.60 oz. It also features a Super AMOLED capacitive touchscreen (protected by Corning Gorilla Glass 3) that's capable of 16M colors with a 1080 x 2400 pixel resolution (20:9 ratio) and an approximate density of 405 ppi. Both 6GB RAM and 8GB RAM models are available, but there's only memory capacity option – 128GB. The phone runs on Android 10 and is powered by an Octa-core CPU. Lastly, it features a high-quality quadruple-camera setup at the back (48 MP wide, 12 MP ultrawide, 5 MP macro and 5 MP depth) and a single "Selfie Camera" at the front (32 MP wide). However, this affordable 4G budget Smartphone's body is sadly made of plastic. So, protecting it is as important as using it for your everyday life, and that's where the Defense Clear Samsung Galaxy A51 Smartphone Case comes in handy.
This high-quality case was designed specifically for the Samsung Galaxy A51, featuring a triple layer shock protection that completely protects the Galaxy A51 Smartphone from any unexpected drops, as well as accidental bumps and scratches, and pretty much everything else that could potentially ruin the phone.
The Defense Clear Samsung Galaxy A51 Smartphone Case basically consists of two high-quality shock absorbing layers that ultimately make the case one of the best protection options for the Galaxy A51 currently available on the market.
Now, let's have a more detailed look at it and check everything that this Smartphone case has to offer.
DESIGN & SPECS
Starting with the case's design, the case perfectly fits the Samsung Galaxy A51 Smartphone, matching all of its counters, side buttons, and ports.
Not only does the Defense Clear Samsung Galaxy A51 Smartphone Case features an ultra-sleek design, but the entire case is also super lightweight, both with and without a Galaxy A51 Smartphone inside it.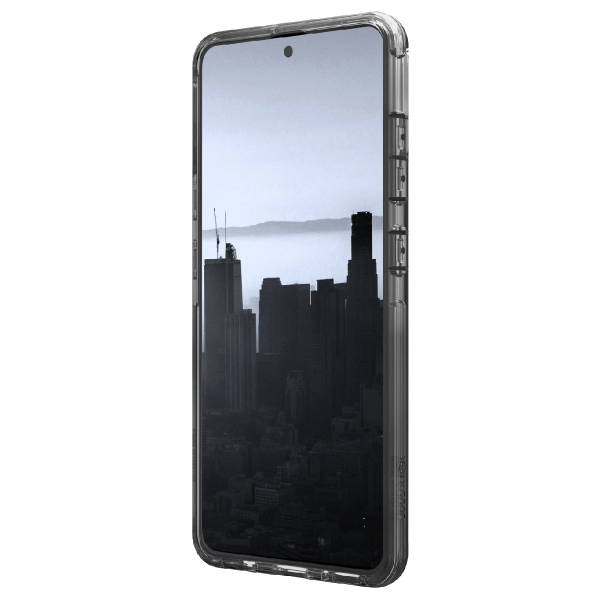 Lastly, this ultra-protective case also features a raised front lip that can always keep your Galaxy A51's screen off of tables and any other flat surfaces.
TWO PROTECTION LAYERS
Furthermore, the case itself features an ultra protective design, which, as mentioned before, is basically composed of two different protective layers that are made of shock absorbing rubber, which ultimately makes the case not only protective, but also fashionable and functional.
First Protection Layer – Shock-Absorbent TPU Rubber Layer
The first is of these two protective layers is a clear, durable and flexible hard polycarbonate (meaning "rubbery") TPU shock-absorbent layer that fully outlines the outer edge of the phone's standard case, and as such, it provides users with a better grip, a decent protection for the Smartphone's buttons, and obviously, some overall drop protection for the entire Smartphone.
This flexible TPU exterior layer was designed to perfectly fit the Smartphone's structure and for its overall protection, all without obscuring the Samsung Galaxy A51's individual style.
Second Protection Layer – DropShield Shock-Absorbing Polymer Layer
Additionally, there's also a second protective layer within the first one (the already mentioned outer TPU layer), and this second layer is basically a special DropShield shock absorbing polymer layer that actively deflects the force of any unexpected bumps, shocks and/or drops away from the Smartphone.
As such, the interior of the Defense Clear Samsung Galaxy A51 Smartphone Case is fully lined with that same special DropShield shock absorbing polymer layer, which fully extends throughout the entire Smartphone's body, all the way to the corners of the case's outer TPU layer.
This tight design is exactly what ensures that the case can successfully take the brunt of any drops, bumps or dings without ever allowing those to be transferred to your Smartphone. This inner layer basically works as a deflector shield for the Samsung Galaxy A51 Smartphone Case.
FEATURES
By combining these two ultra-durable shock absorbent outer TPU rubbery layer and inner Dropshield polymer layer, the Defense Clear Samsung Galaxy A51 Smartphone Case can offer the Galaxy A51 protection against both accidental shocks as well as unexpected drops.
That's exactly why you shouldn't let the case's ultra-sleek and lightweight frame fool you.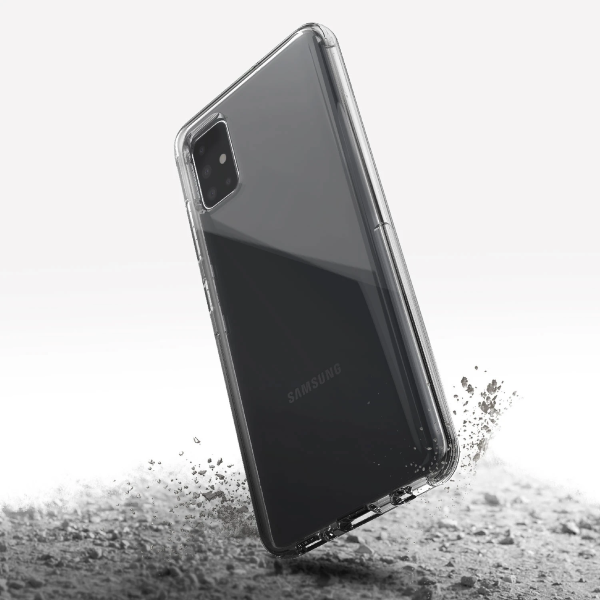 This Galaxy A51 protective case was mainly designed with durability in mind, meaning it was crafted to fully meet the main requirements of military-grade drop protection, thus offering the Samsung Galaxy A51 Smartphone full protection against any falls against concrete that go up to six feet.
COMPATIBILITY
Lastly, this Samsung Galaxy A51 protective case is also fully compatible with QI Wireless Charging, which basically means that you won't ever have to worry about taking it off the Smartphone just to have your Galaxy A51 recharging.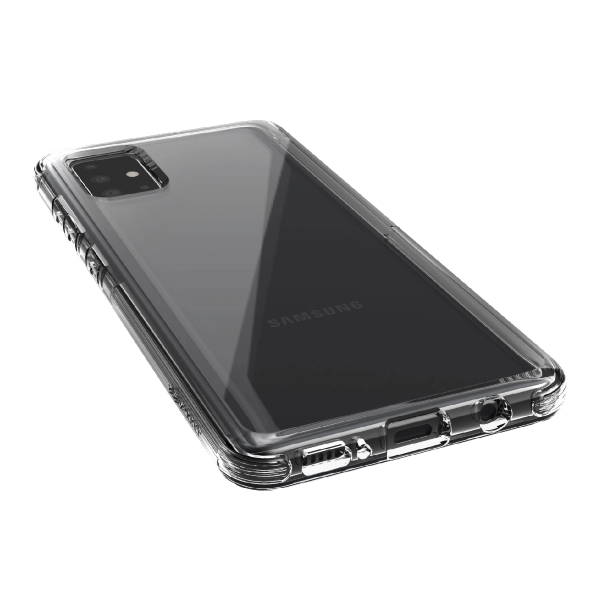 This is one great and very welcomed quality-of-life feature.
FINAL THOUGHTS
The Defense Clear Samsung Galaxy A51 Smartphone Case is a highly-durable, doubled shock absorbent layered case that can fully protect the Samsung Galaxy A51 against most unexpected drops, bumps, and scratches.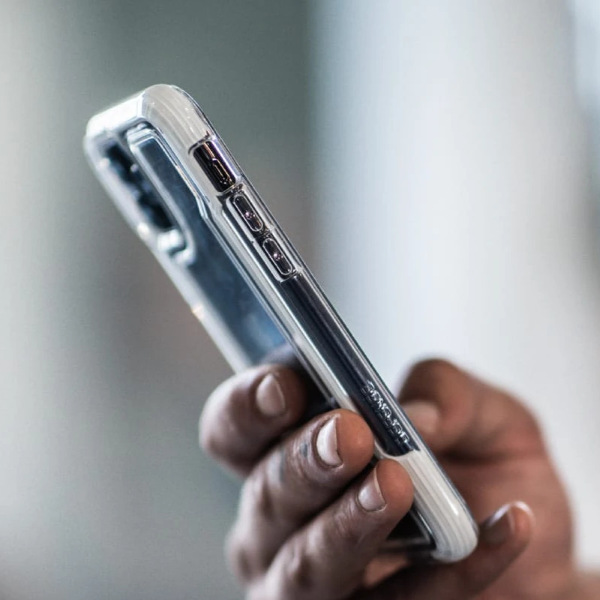 If you're interested in buying one, each case comes at a very accessible price of just $25, and even comes with an included Lifetime Warranty. It's also worth to mention that shipping for each order is completely free and that the company also fully supports a 30-Days hassle-free return period.
You can order your Samsung Galaxy A51 Defense Clear Protective Case online, directly from the Defense Clear's official shopping page, which you can access via this link.