For any plant lover that doesn't like the mess associated with planting different types of plants on standard dirt vases, then there's an ingenious solution out there that could help you grow your favorite types of plants indoors without having the need to use any dirt whatsoever. This brings us to the terraplanter.
The terraplanter is a small vessel that works as a water bank. While most water is held within the vessel, a really small amount of that same water is also slowly diffused through the terraplanter's solid, yet porous material to its diamond-shaped (meaning 2D, i.e. rhombus-shaped) cells on the vessel's surface for the plant to drink.
The terraplanter was created by industrial designer and plant enthusiast Eran Zarhi and his partner, "eco-entrepreneur" and four-time Kickstarter creator Elad Burko.
After the two business partners decided to start their Kickstarter campaign, their terraplanter project has already got over 55,000 backers who've pledged exactly $6,391,763 to help bring the project to life. Ironically enough, those $6.39 million just sit slightly above the duo's original pledging goal of $20,000, which they wanted to achieve by June 19.
However, apparently everyone ended up loving the terraplanter, and so, the Internet decided to help the terraplanter creators to massively surpass their goal.
Furthermore, according to a rep. for Adama Design in New York, which is exactly who launched the terraplanter's crowdfunding campaign, revealed that the terraplanter's Kickstarter campaign is on track to become one of the Top 10 most funded campaigns on the platform.
Now, let's take a more detailed look at the terraplanter and check its design as well as understand exactly how it works.
DESIGN
Starting with the terraplanter's design, this inside-out water-based planter features a gorgeous design, and the vessel's naked aesthetic was designed with its diamond-shaped cells so that the unit could easily and seamleslly match and blend in with any urban interior living space.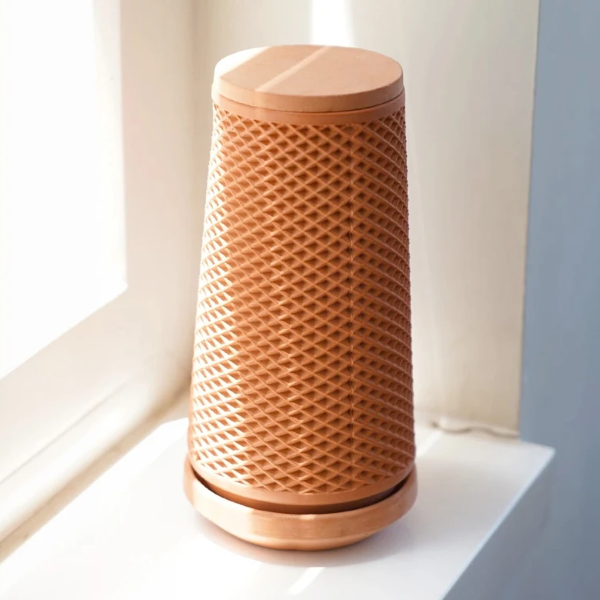 As the terraplanter's team's core idea was to create a new home for plants that would simultaneously be simple, clean, low-maintenance and hydroponic, all without using any soil or dirt, the team knew that combining the concept of hydroponics with a reliable porous material was the key for the terraplanter to work.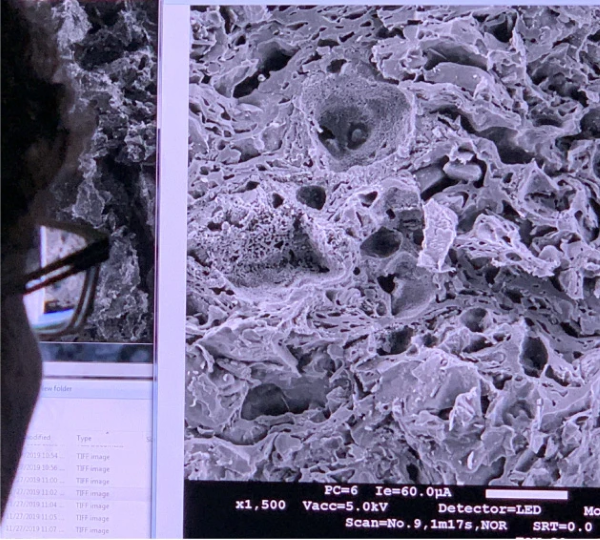 That's why the terraplanter is fully composed of the a proprietary ceramic material that has just the right amount of porosity and hygroscopic tendencies (attracting and holding water molecules via either absorption or adsorption from the surrounding environment).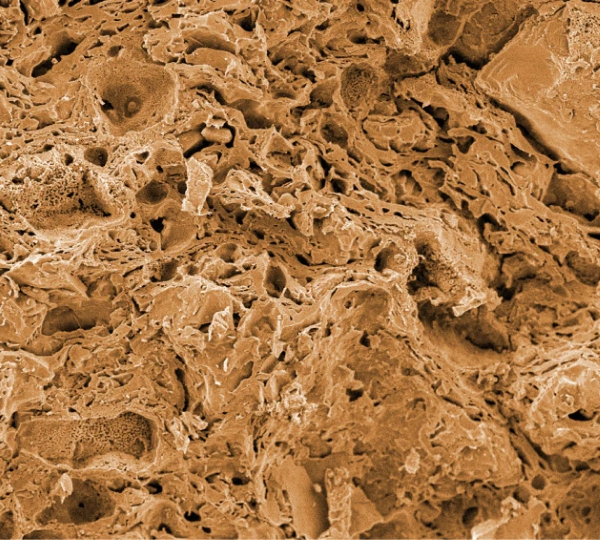 As such, the terraplanter's cells can allow water to slowly diffuse through their solid, yet porous material so that pretty much any plant can grow on the surface of the terraplanter.
The terraplanter's shape and visual design was created by using Parametric Design / Parametric Modelling, which uses a computer to design objects or systems that model component attributes with real world behaviour.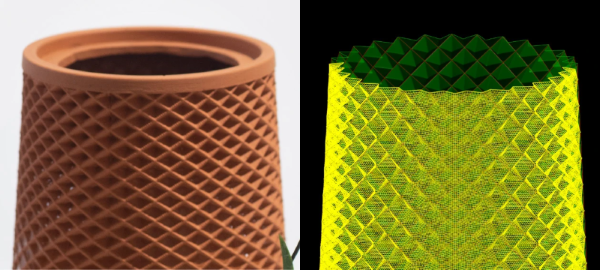 Basically, the terraplanter had to be designed both as an aesthetically beautiful piece that would also work as a great home for plants.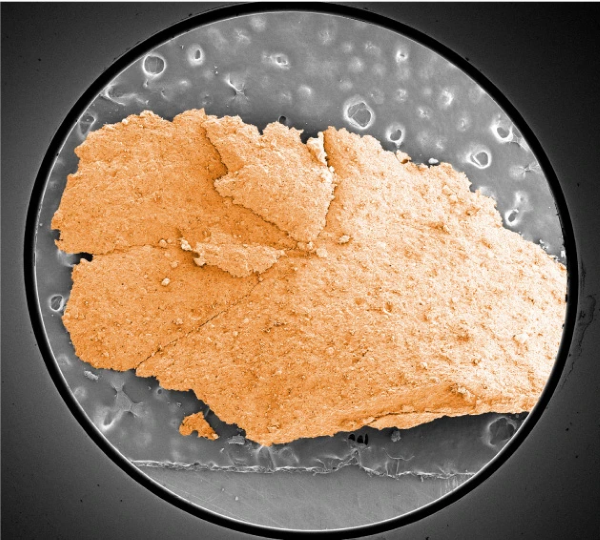 That's why the vessel features its complex shape, molded straight from that same proprietary ceramic material, which then features a rough microscopic texture that ultimately allows the plants' root to hold on tight with a strong grip.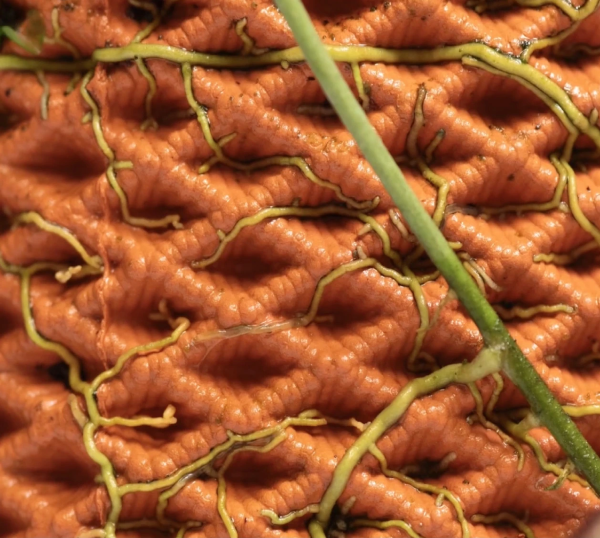 Additionally, thanks to the vessel's special diamond-shaped cells and its special ceramic material, the terraplanter can hold seeds on its surface while they sprout while holding water within its inner side for plant roots to drink, all while also providing the perfect shape and texture that easily allow plants' roots to grip to its surface.

HOW DOES IT WORK?
Just like moss growing on a rock or vines slowly developing on the exterior of a stone house, the terraplanter mimics that natural growth experience right from the comfort of your home.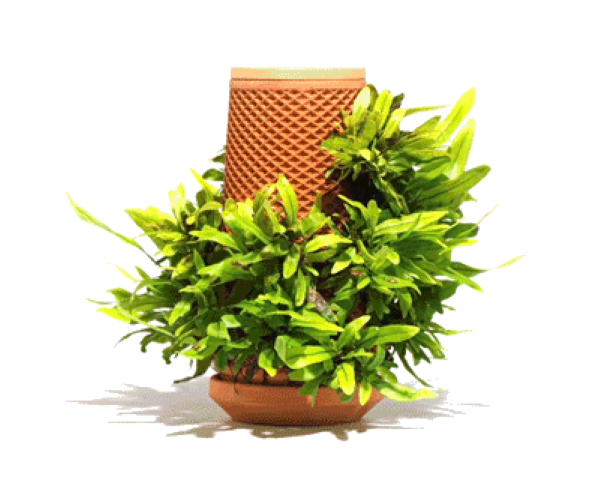 The terraplanter is an inside-out planter for growing plants indoors. Basically, this vessel / container works as a porous water bank that holds water on its inner side while also slowly diffusing that same water to its outer side, having the water pass through its solid, yet porous material.
This way, water slowly passes through its porous cells to the surface side (the outer side of the unit), thus allowing the plant to have both fresh water to drink at any given moment, as well as constant access to air. This is exactly how the terraplanter can sustain the plant which grows on its surface side.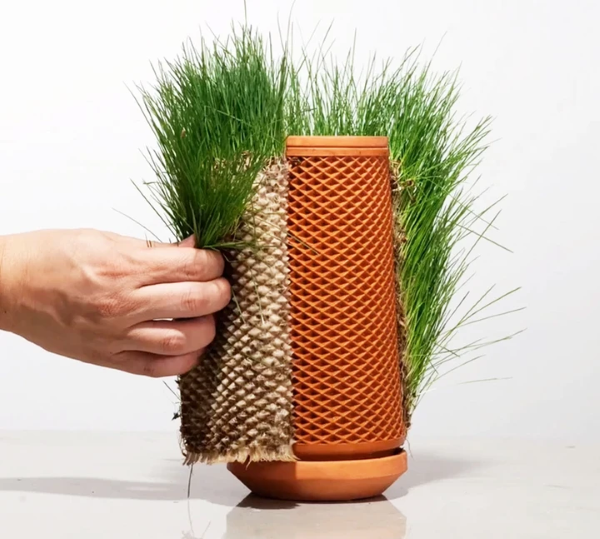 Lastly, since the terraplanter is made from 100% natural materials, you can re-use with new plants as many times as you wish.
Check the instructional video embedded below to see exactly how the entire process works.
WHAT PLANTS WORK WITH THE TERRAPLANTER?
The terraplanter works with pretty much any type of plant that you can think of, which means that you can simply add your choice of plant and create your one-of-a-kind florishing piece.
Check the image/list embedded below for a couple of different examples.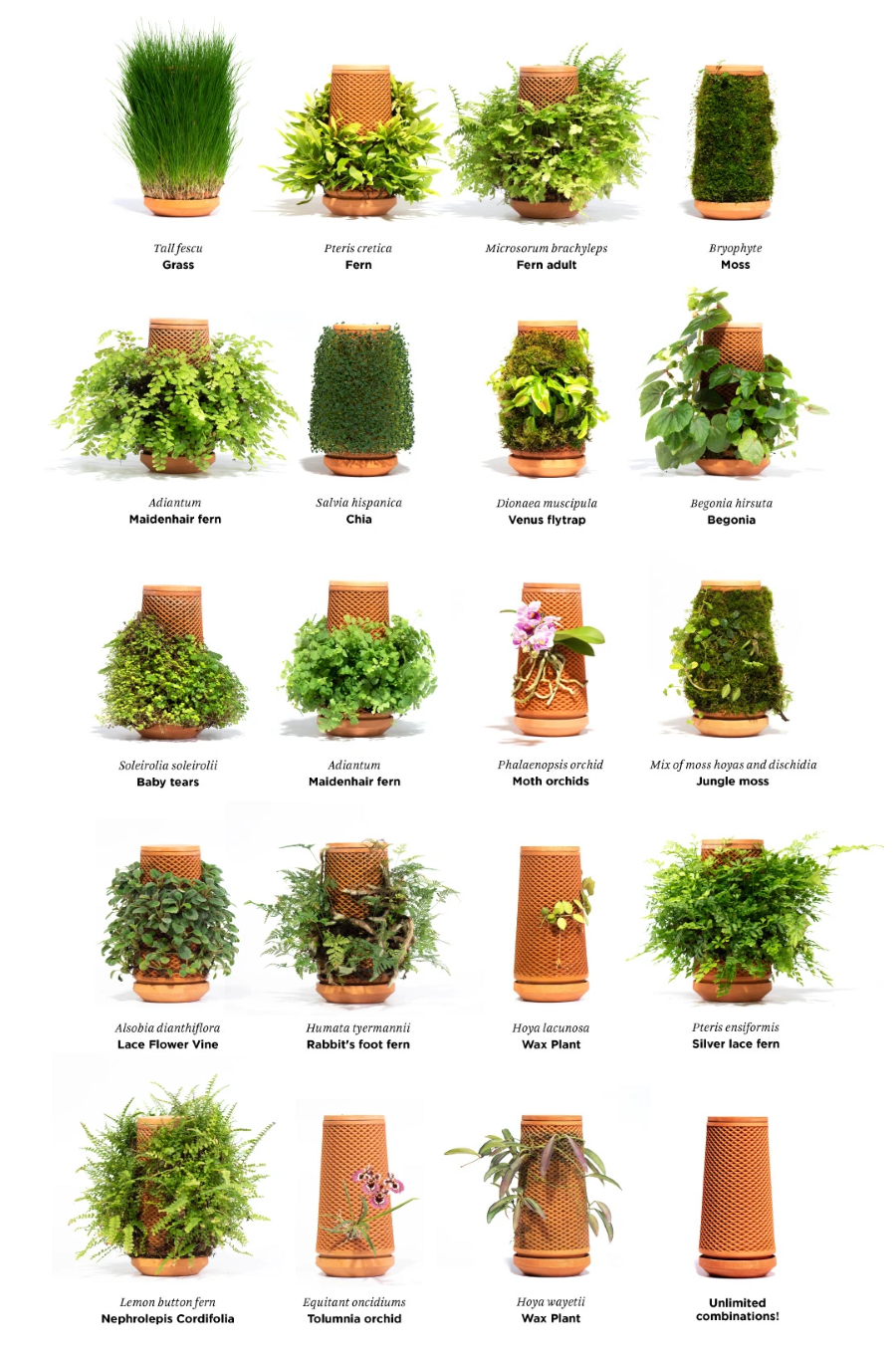 FINAL THOUGHTS
The terraplanter is an inside-out planter for growing plants indoors, working as a porous water bank that holds water on its inner side while slowly diffusing it to its outer side through its solid, yet porous material.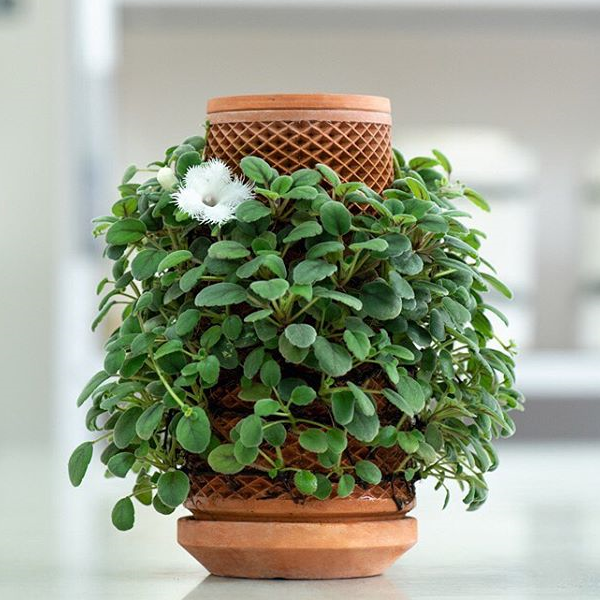 With this ingenious and ultra-reliable inside-out planter you can grow pretty much any type of plant indoors, right from the comfort of your home, using nothing but water, which means that you can ultimately say goodbye to the dirt-mess that's created when planting different types of plants with more traditional dirt-based vases.
If you're interested in getting your own terraplanter, all you have to do is pledge a minimum of $62 (was $80 before, saving you $22) to the company's Indiegogo crowdfunding campaign, which you can access by clicking the provided link.