Since the human body works like a complex system that's interconnected with all of its parts as a whole, one area of the body can ultimately have a negative impact on other parts, and so, taking care of your overall health is very important. That goes for each and every part of the body. For the mouth and teeth for example, while bad brushing habits can quickly build up and cause issues like plaque and gum disease, having teeth and/or gum problem(s) can ultimately pose serious health risks for other areas of your body as well. That being said, a poor oral hygiene can ultimately lead to severe problems that are related with diabetes, heart disease and even other health issues. That's why having a decent oral hygiene is super important, as that can help you achieve and keep a healthy lifestyle, a healthy body, and a beautiful smile. To do all of that, consider using a reliable and tech-packed rechargeable electric toothbrush like the recently released Oral-B iO Series 9.
The Oral-B iO Series 9 Rechargeable Electric Toothbrush is a great next gen smart electric toothbrush from Oral B that features an improved design, a high-quality built-in LED color display, incredible battery life, and even AI and 3D tracking.
All of that combined together makes this rechargeable electric toothbrush perfect for anyone that's looking for a reliable and easy way of achieving and keeping a healthy oral hygiene.
Now, let's take a more detailed look at the Oral-B iO Series 9 Rechargeable Electric Toothbrush and see everything that it has to offer.
DESIGN & SPECS
Starting of with its design, the Oral-B iO Series 9 is a lightweight rechargeable electric toothbrush that features a very sleek and solid build. The entire unit only weighs a measly 1.4 lbs (0.65 kg).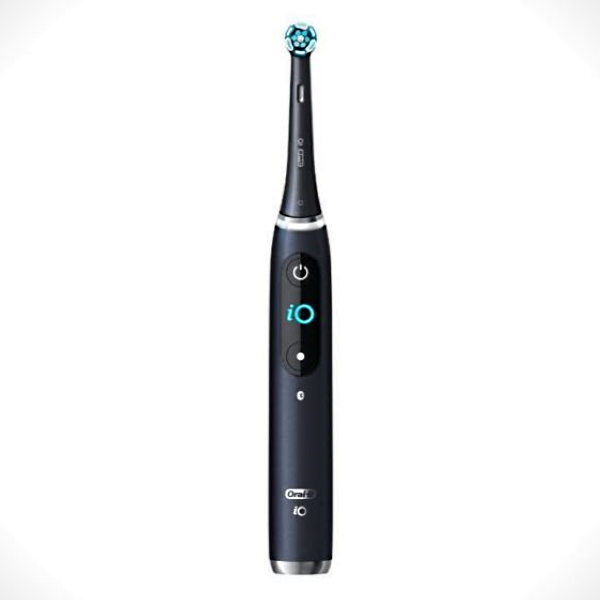 Instead of using the standard Mechanical Motor with gears that's found in most outdated electric toothbrushes, the company decided to go with an ultra-smooth Frictionless Magnetic Drive System that can effectively transfer all of its energy directly into the tip of the toothbrush's bristles in order to induce gentle, yet super-effective micro-vibrations on its users' teeth.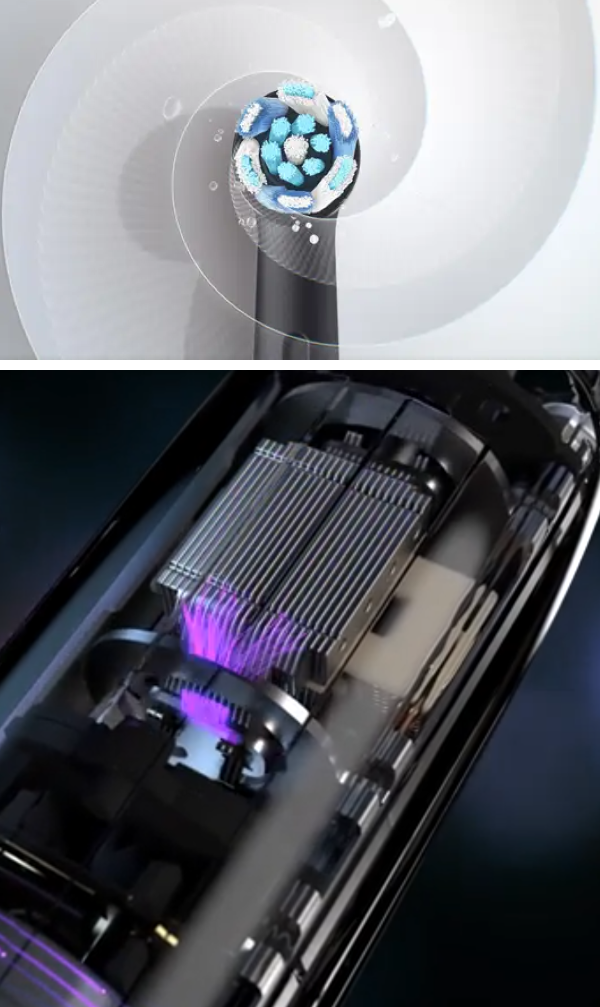 These gentle, yet powerful micro-vibrations are then combined with the toothbrush's unique dentist-inspired round brush head design (a design that's used a lot within Oral-B's line of electric toothbrush), which features durable and high-quality bristles that can deliver a professional and clean feeling each and every day.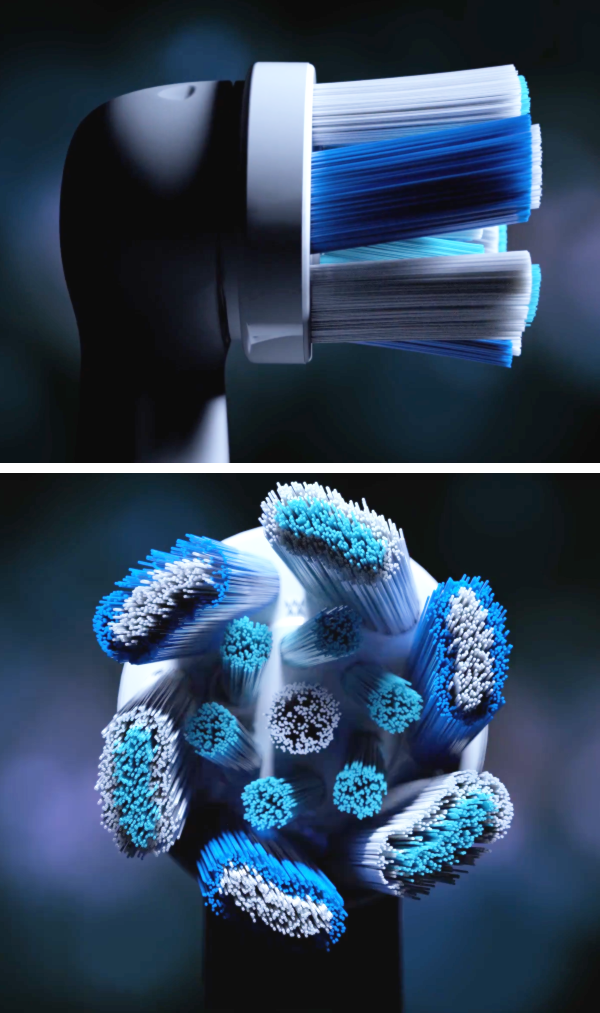 This rechargeable electric toothbrush also comes equipped with a built-in Smart Pressure Sensor that can easily detect exactly with how much pressure users are brushing their teeth, thus helping them from brushing too hard to protect their gums and enamel.
If users are brushing their teeth too hard, the smart pressure sensor's connected LED Warning Light will light up as red.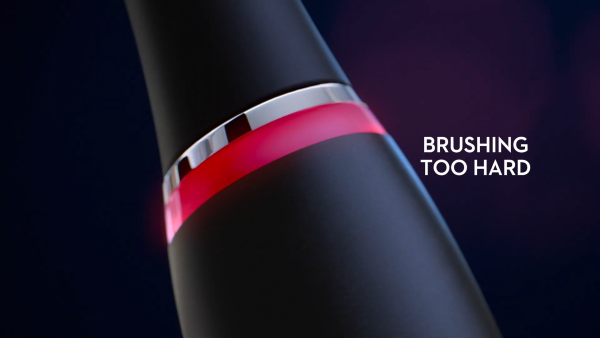 Contrarily to that, if users are brushing their teeth too softly, the smart pressure sensor's connected LED Warning Light will then light up as white.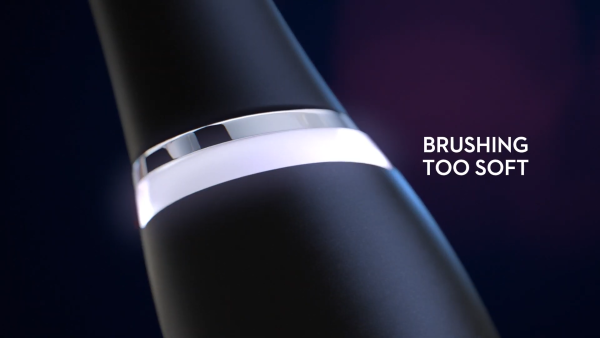 Lastly, whenever users are brushing their teeth with just the necessary and recommended pressure (the optimal pressure for your teeth), the sensor's LED Warning Light will change to a green bright color.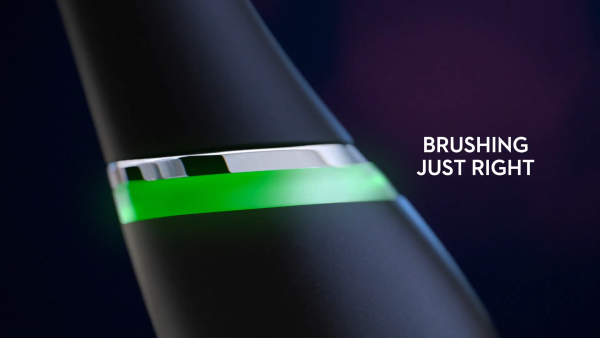 Moving further down the toothbrush's body, we can find its high-quality built-in LED color display right at the center of the unit, and this is the very first of its kind to be integrated on a toothbrush.
The toothbrush's built-in LED color display works as an interactive color display that's based on both AI Tracking Recognition and 3D Teeth Tracking Mapping technologies for real-time coaching while users brush their teeth.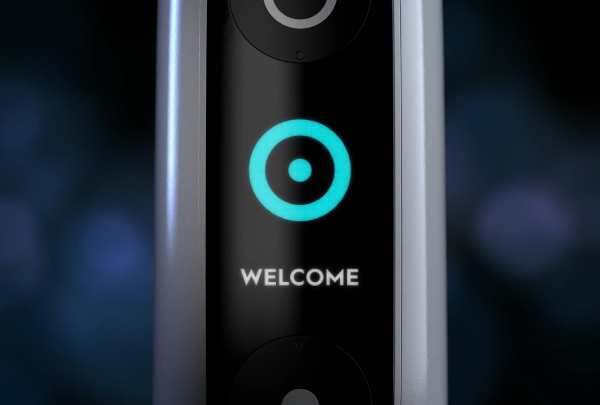 It's important to note that we all have an ingrained brushing bias, which basically means that you might end up missing certain areas of your teeth when you're brushing.
Ultimately, this smart electronic toothbrush is a level up from AI, which is a technology that has actually been slowly seeping its way into the pantheon of personal hygiene for a while now. The way these two technologies work together is by mapping and then dividing the mouth into six 3D virtual zones.
Then, the Oral-B iO Series 9 Smart Electric Toothbrush goes one step further by frequently checking that same granular 3D map of your teeth to make sure that you've been cleaning every surface of the tooth, including both the top and sides.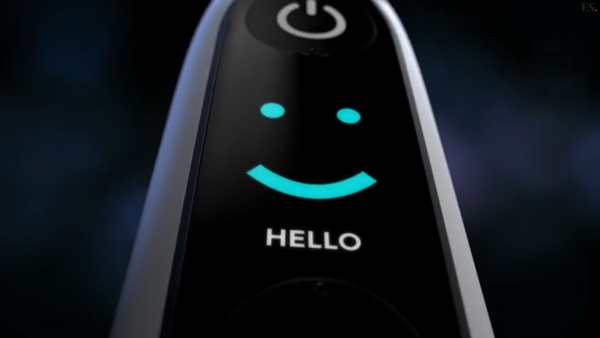 Thanks to the combination of A.I. Recognition technology and 3D Teeth Tracking Mapping tech. the toothbrush can very accurately pinpoint specific mouth zones, all the way up to 16 sub-zones that include all of your teeth.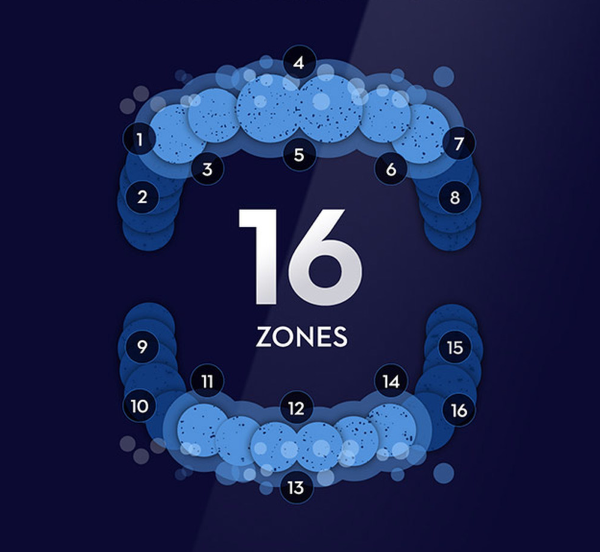 While the AI Recognition technology works together with the system's 3D Teeth Tracking Maps by checking the surface of each and every single tooth to ensure users always get a complete clean, the interactive color display will help and guide the user so that you always get the possible best clean for all areas of the mouth.
Ultimately, the toothbrush's smart brushing tracking technology can help its users improve brushing while simultaneously coaching them about their brushing habits. Additionally, it can also calculate the percentage of areas that were missed so that you can focus on them the next time you brush, which is a very cool feature that can help you to keep gum disease at bay.
It's also worth to mention that the toothbrush's high-quality built-in LED color display will also display a nice welcome message with a funny smiley face, as well as inform its users about what Brushing Mode is selected (these are discussed ahead), the toothbrush's current battery power, and even its battery charging status (during charging).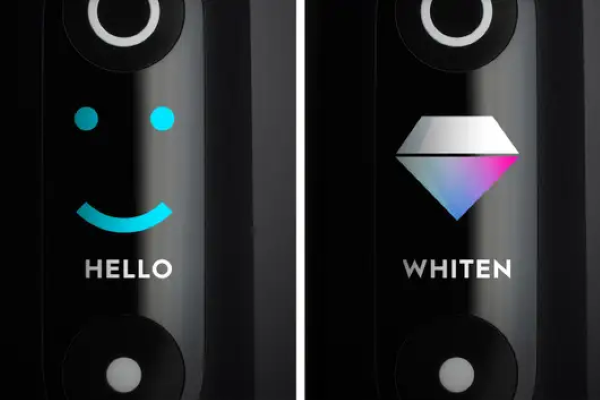 Lastly, as the current recommendations from the American Dental Association (ADA) encourage brushing for two minutes (twice per day), this smart electric toothbrush also features a built-in 2-minute quadrant timer that pulsates every 30 seconds, which helps to ensure that users always get a complete clean.
MAINTENANCE
Taking care of the toothbrush is also super easy, as all you have to do is to replace the toothbrush's head with one of the package's four (x4) included Oral-B iO Series Replacement Brush Heads.
It's suggested that uses do this on average every 3 months so that you can get the best possible results while using this toothbrush.
Lastly, whenever you run out of replacement brush heads, you'll have nothing to worry about, as you can simply order more replacement brush heads from Oral-B's official shopping page, which you can easily access and check out by clicking the previous provided link.
BATTERY & BATTERY LIFE
Since this is a rechargeable electric toothbrush, the unit is powered by its built-in Lithium-Ion battery, which actually offers its users an incredible battery life (as mentioned earlier).
To recharge the toothbrush's internal battery, all you have to do is to connect the the toothbrush's built-in lock-in-place Magnetic Charger (found at the bottom of the unit) to its included dedicated charging stand.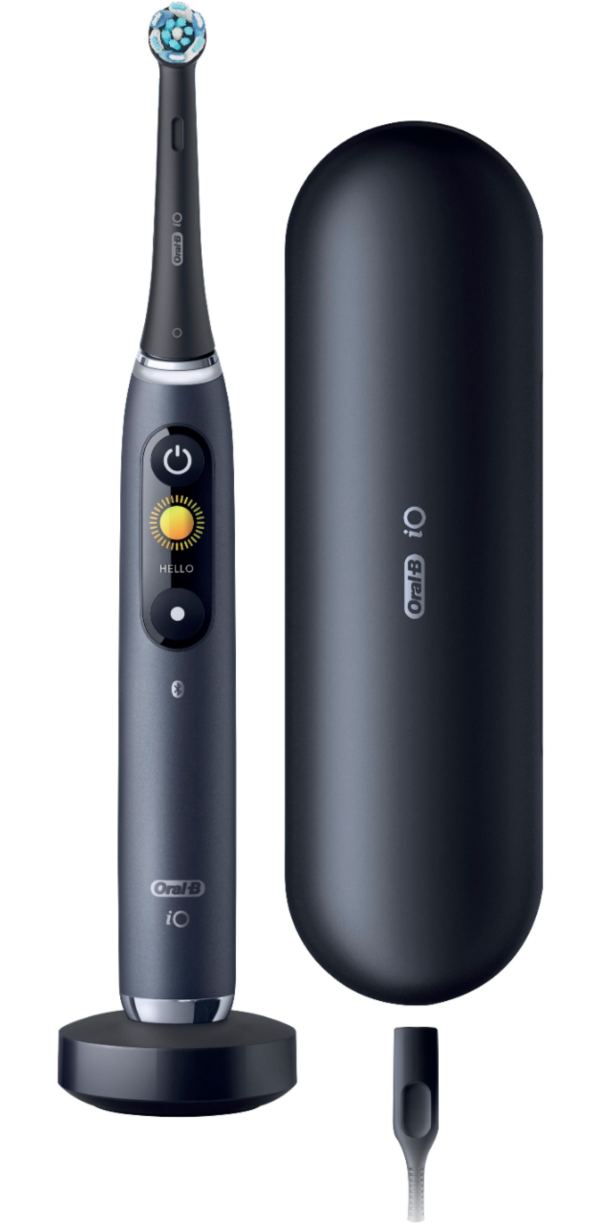 Since the toothbrush's charging stand also supports Fast Charging, that basically means that a 3-hour Quick Charge is all you need to get its battery back from 0% to 100% battery power.
WHAT'S IN THE BOX?
The Oral-B iO Series 9 Smart Rechargeable Electric Toothbrush comes neatly packed within a simple, yet durable and colorful cardboard box.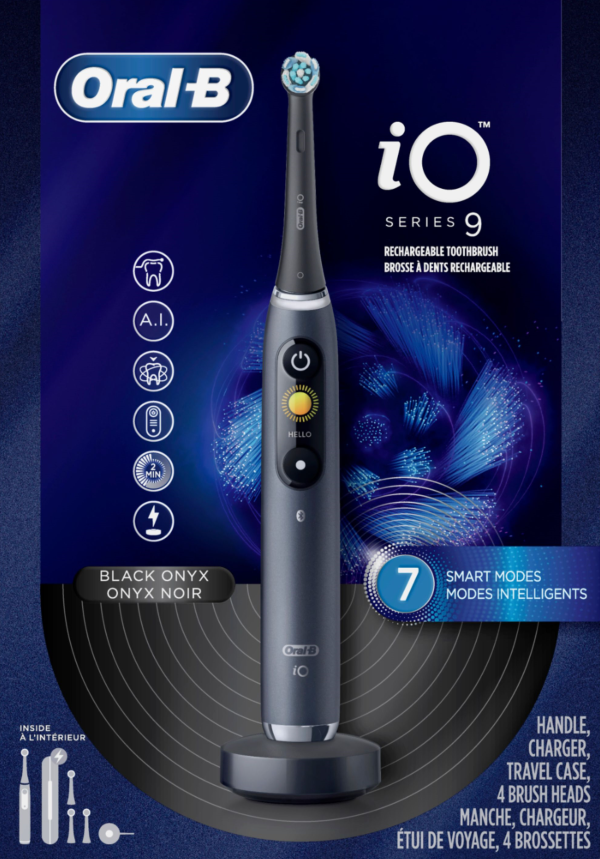 Inside their package users will find: their Oral-B iO Series 9 Electric Toothbrush, four (x4) included Oral-B iO Ultimate Clean Replacement Brush Heads, and the toothbrush's proprietary Power2Go Charging Travel Case (equipped with a built-in power cord).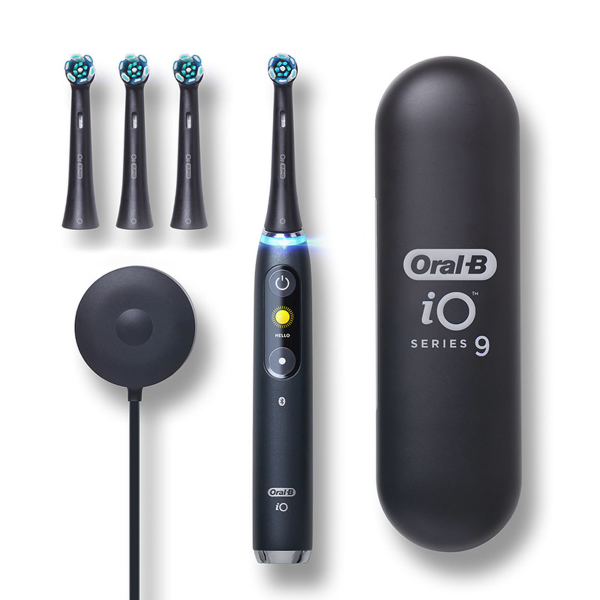 OTHER NOTABLE FEATURES
7 Different Smart Modes
As mentioned before, users can easily swap between seven (x7) different Smart Modes that will always be displayed on the toothbrush's built-in LED color display.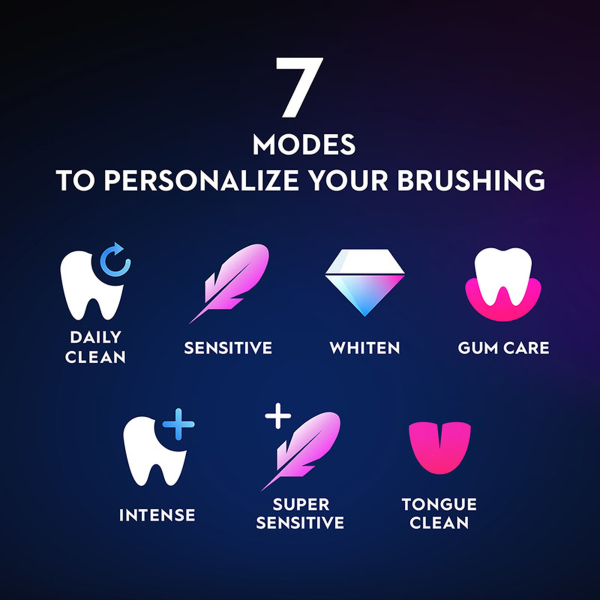 These 7 Smart Modes allow users to get a personalized brushing experience and include: Daily Clean, Whitening, Gum Care, Intense (similar to a pro or deep clean), Sensitive, Super Sensitive, and Tongue Clean.
THE SMARTPHONE COMPANION APP – The Oral-B App
Users can also opt to connect their Oral-B iO Series 9 Smart Electric Toothbrush to their Smartphones (via Bluetooth) by using Oral-B App, which can be downloaded for free for both iOS and Android devices.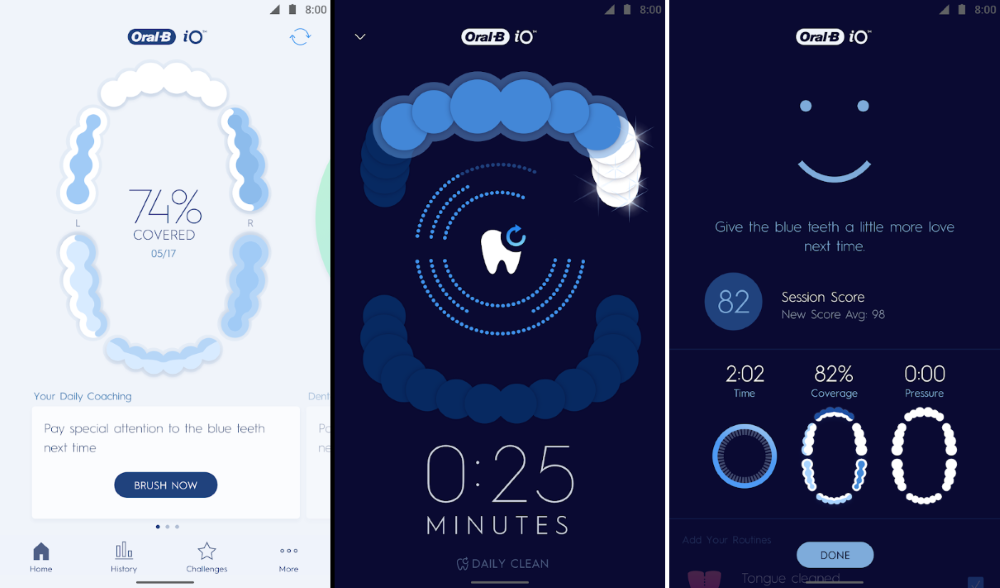 Ultimately, the Oral-B App can help you to track your brushing habits so that you can keep an eye on your brushing progress, just like the previously mentioned 3D Teeth Maps and those 16 sub-zones, which can help you detect what areas of the mouth/teeth you have been missing / brushing poorly.
FINAL THOUGHTS
The Oral-B iO Series 9 is a smart rechargeable electric toothbrush that works based on AI and 3D Teeth Mapping to give you the best and most efficient clean of your life.
I highly recommended this toothbrush if you're looking for an easy way of improving your oral hygiene and brushing habits. With it, you can get real-time feedback with daily, monthly and yearly tracking via its dedicated Smartphone Companion App.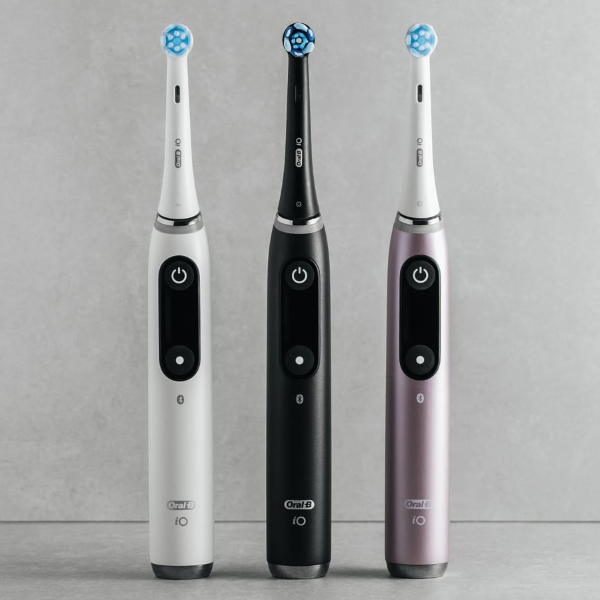 The Oral-B iO Series 9 Smart Electric Toothbrush is currently available in three (x3) different color models: White Alabaster, Onyx Black, and Rose Quartz.
If you're interested in buying it, each unit is currently going for $300. You can order it online, either directly from Oral-B's official shopping page, or from Best Buy's online shop. Clicking either of the links will take you to the corresponding shopping pages.