Nowadays, our daily routines can be quite filled with tons of loud and unwanted noises. That can potentially include situations like those annoying construction workers next to your home, a business (or vacation) flight filled with crying babies, a concert that's just so loud that your ears feel like they're about to fall off, or even the classic loud neighbors whose screams easily pass through your house walls. While most of us will most likely experience some (or even all) of those loud situations on a regular basis, you'll be happy to know that there's a way for you to only hear the sounds that you choose to hear, and only when you want to hear them. If that sounds good (pun intended) then I've got the perfect solution for you. Meet the Knops Earplugs, a pair of simple yet ingenious volume buttons for your ears.
Basically, the Knops Earplugs are acoustic adjustable hearing controls that allow users to easily and conveniently reduce any of their surrounding noise in just four steps. The Knops are the first-ever analog hearing solution that is adjustable in multiple sound-level settings (meaning different dB levels).
Ultimately, this acoustic hearing solution will give you full control over the surrounding sounds that you can hear, thus allowing you to choose which sounds you hear and which sounds you reduce, or even block completely.
Not only do these adjustable acoustic hearing gadgets involve absolutely no electronics at all, but they're also quite comfortable to use, as well as very easy to carry. Furthermore, the best part about them is that since they don't use any electronic parts, you can choose to wear them all day and every day.
With the Knops Earplugs you can tune down the busy and loud city noises and control exactly what you hear so that you can always have peace for your ears. With a pair of these amazing hearing gadgets you can literally find peace anywhere and everywhere.
Now, let's take a more detailed look at the Knops Earplugs and check everything that these wearable acoustic adjustable hearing controls have to offer.
DESIGN & SPECS
Starting with the Knops' size, each earbud comes in a very compact size that not only makes them ultra-portable, but also very easy to wear.
Furthermore, their stylish, techy, and innovative design gives this pair of earbuds really nice aesthetics. These simply look awesome. It's like you're wearing an high-tech earbud that came straight out of Star Wars but still featuring a very minimalist design that barely screams for attention. It's noticeable, of course, but still discrete enough for those that don't really like to stand out from the crowd.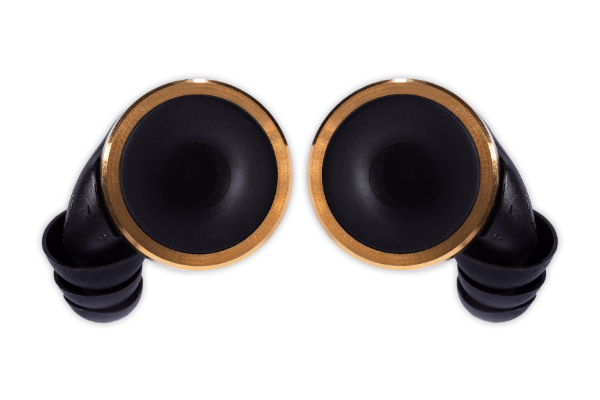 Additionally, each pair of Knops is built with high-quality materials that are extremely durable to make them ultra-resistant to wear and tear.
For our review, we chose to go with the Knops Earplugs Gold Black model, which is a really cool color combination. However, you should know that there are many different color variations with different base colors and trims for you to choose from, which basically allows people with different color tastes to fit such a small hearing gadget to their own personal style.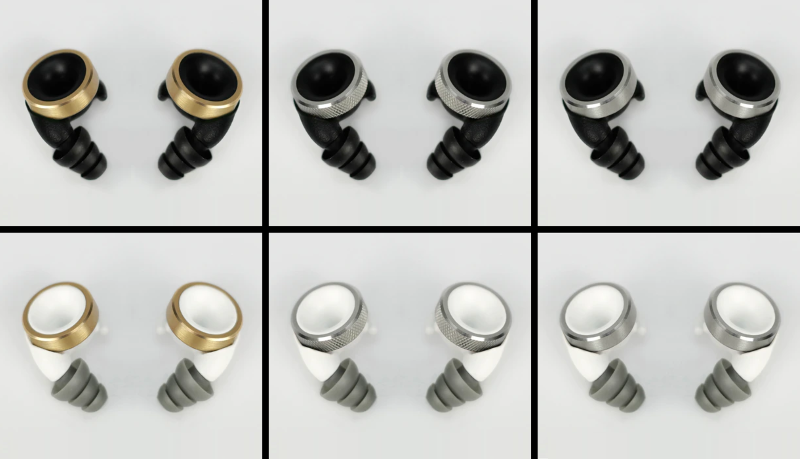 There are a total of two (x2) color bases (White and Black), and each color base can come either with a Smooth Gold Plated Ring, a Smooth Stainless Steel Ring, or a Knurling (with a rugged texture) Stainless Steel Ring, which results in a total of 6 different color models.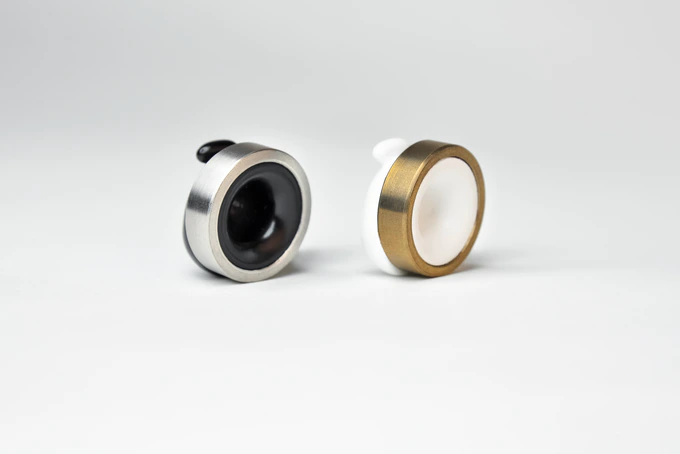 Furthermore, not only do the Knops Earplugs look extremely stylish and minimalistic, but they're also extremely comfortable to wear, as well as completely safe to use. They fit very well into any type of ear (no matter size or shape) and they also enable users to deal with crowded spaces more easily.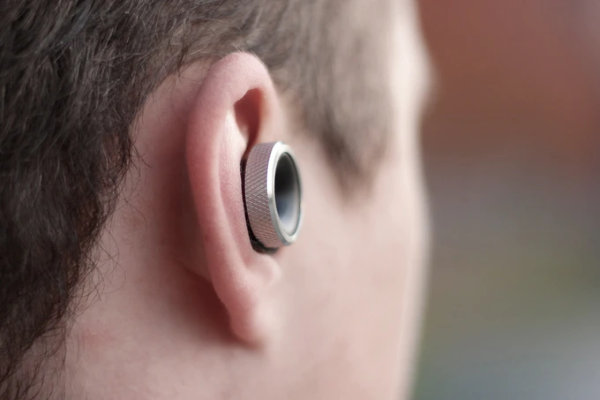 The Knops Earplugs' minimalist design is based on a classic round volume button which is built around a gramophone cone that can be found further inside the unit's outer volume control button ring, and that combination helps to create the perfect link between high-quality volume levels and a versatile sound control.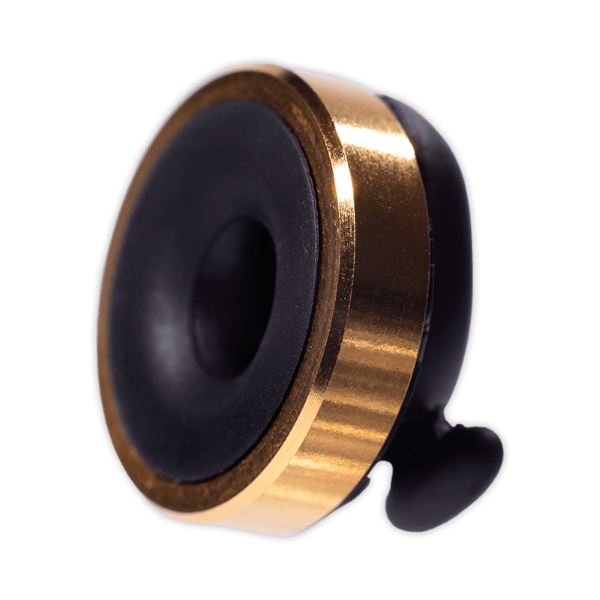 Lastly, each earplug also incorporates a high-quality base that's equipped with tuned acoustic filters to allow the pair of earplugs to easily filter out sound according to each user's needs.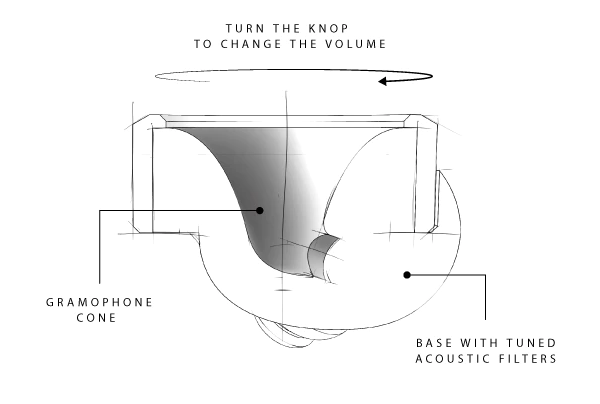 HOW DO THE KNOPS WORK EARPLUGS?
The Knops Earplugs work in four different volume settings, which means that each pair of Knops has a total of four volume adjustment steps. Ultimately, those four different sound settings enable the user to filter out sound in different volume levels.
That being said, adjusting the Knops to fit your sound-level needs is as easy as you'd hope for. Starting with the first sound setting (Step 1), this first volume filtering position represents exactly what you would hear without having the earplugs on your ears, as this first setting does not filter out any sound and lets you hear everything around you loud and clear.
The real kicker enters the stage when you switch to the other three steps, as the brilliance of these four (x4) different volume settings is that you can switch between them by simply turning the ring to ultimately adapt your sound needs to each and every single audio situation.
Moving on to the second volume position (Step 2), this second volume setting will reduce the volume to filter the noise of a vibrant city, filtering out up to 10dB of sound.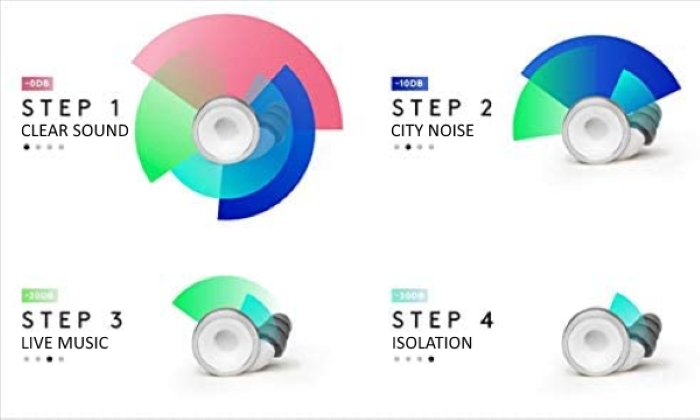 Next, the third volume position (Step 3) will adjust the Knops Earplugs volume to a live music setting and will filter out sound up to 16dB.
Lastly, the fourth and last volume position (Step 4) will create a silent environment that's ideal for work and perfect for you to get completely focused on any "brain-demanding" task, as it can accurately filter out up to  21dB of sound.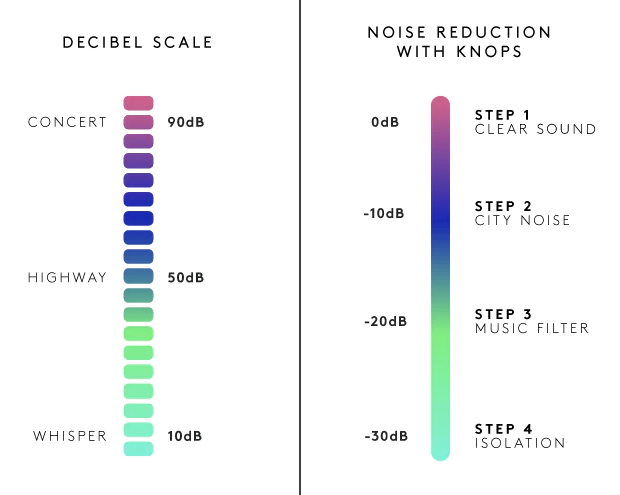 As mentioned earlier, the Knops Earplus do not use any electronics, nor apps or even batteries. Instead, they're acoustically engineered to have all real sounds that surround a user perfectly filtered with the best quality sound at every volume level.
As these earplugs work with the natural response of a user's ear canal, they can create a similar reduction in dB across all of they're offered frequencies (their different sound settings/levels) to ultimately create a very flat response curve.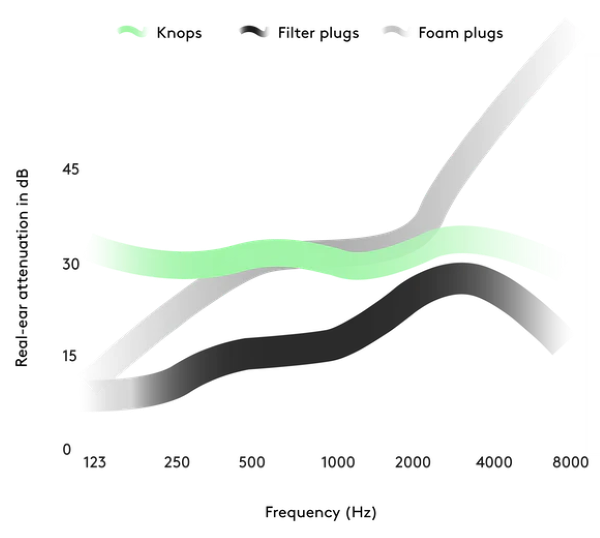 This basically means that sound travels through all the four different volume settings offered by the Knops with a minimal sound distortion, and that can be achieved by mimicking the natural resonances of the human ear to provide users with crystal clear sounds, that are both vibrant and natural at each and every sound setting.
All that ultimately makes the Knops better than both Filter Plugs as well as Foam Plugs.
WHAT'S IN THE BOX?
Inside each package users will find: the ordered pair of Knops Earplugs with an included and ultra-durable Knops Carrying Pouch.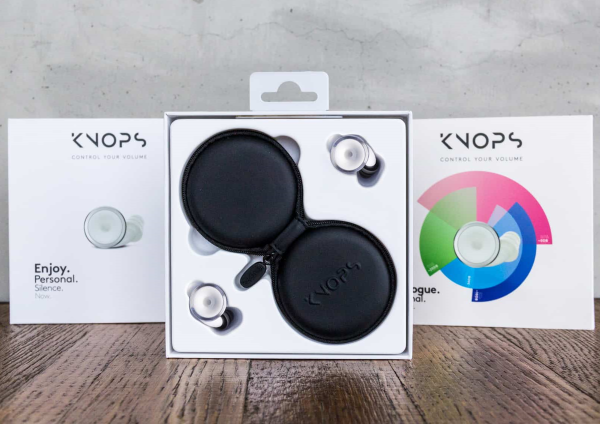 FINAL THOUGHTS
The Knops Earplugs are acoustic adjustable hearing controls that let you easily and conveniently reduce any surrounding noise in one of four different sound levels.
These hearing gadgets are the first-ever analog hearing solution that's adjustable in multiple sound-level settings (meaning different dB levels).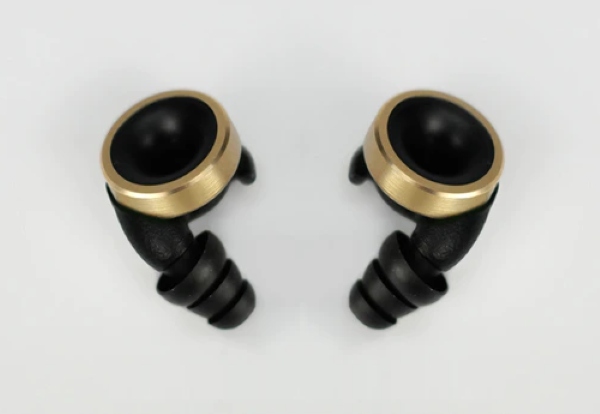 With them, you can easily control the typical noise life and ultimately have a quieter and more peaceful daily routine throughout the busy city life that's commonly found everywhere. That goes for loud cars honking, general traffic passing by, a crowded coffee shop with tons of people talking when you're trying to stay focused on a study piece your reading, and pretty much anything else that might sound loud for you at any given moment.
Overall, these earplugs can do exactly what they claim to offer. They're perfect for anyone that just can't deal with loud noises everyday.
If you're interested in buying them, each pair of Knops Earplugs is currently going for 87.50€, which is around $103.60. You can order them online right now, directly from Knops' official shopping page, which you can access via this link.