The SORA Planner is a modern take on the traditional planner, specially designed to simplify and improve your life.
Created by IPPINKA, a design company focused on creating functional, well-made lifestyle products, the SORA Planner is made with erasable whiteboard pages to stimulate goal-oriented and idea-driven scheduling over and over again.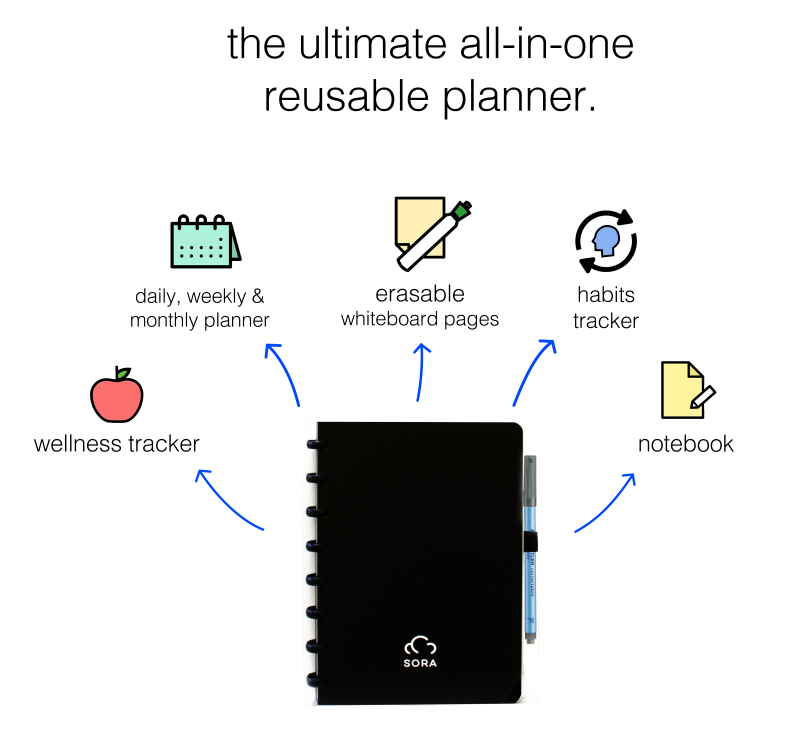 SORA is a multi-sectional planner designed to help you to organize your professional, personal, and creative endeavours. It is composed of:
1x Yearly Planner – See your entire year and plan weeks in advance.
2x Monthly Planner – Plan for the current, and upcoming month. See what's happening right now and look back on what you have accomplished.
2x Weekly Planner – Organize your tasks and events in detail for the current, and upcoming week.
2x Wellness Tracker – Track your health and fitness to easily set goals and improve your overall wellness.
5x Habits Tracker – Track up to 5 habits at the same time.
Blank, Lined, Dot-Grid Pages – Includes 6 blank pages, 6 lined pages, and 6 dot-grid pages.
With open-dated calendars, planning can be efficiently done both long and short term. SORA allows you to make time to make observations and write down goals for the upcoming period, then reflect on your achievements when that period is over. With SORA, changes to your schedule are no problem – simply erase and plan again!
The SORA Planner includes habit and wellness trackers that are designed to guide you through planning and tracking your goals. Track food intake and physical activity to encourage positive changes over time and motivate yourself. Easily spot any dietary or lifestyle habits that are keeping you from reaching your goals.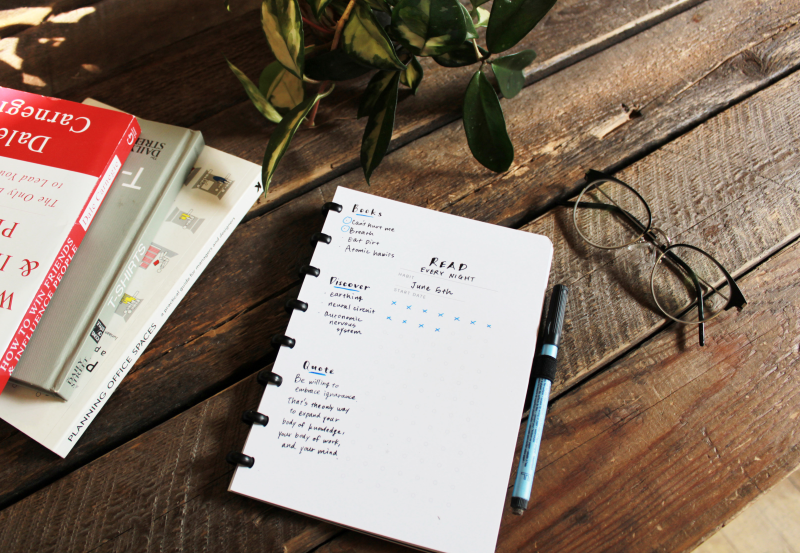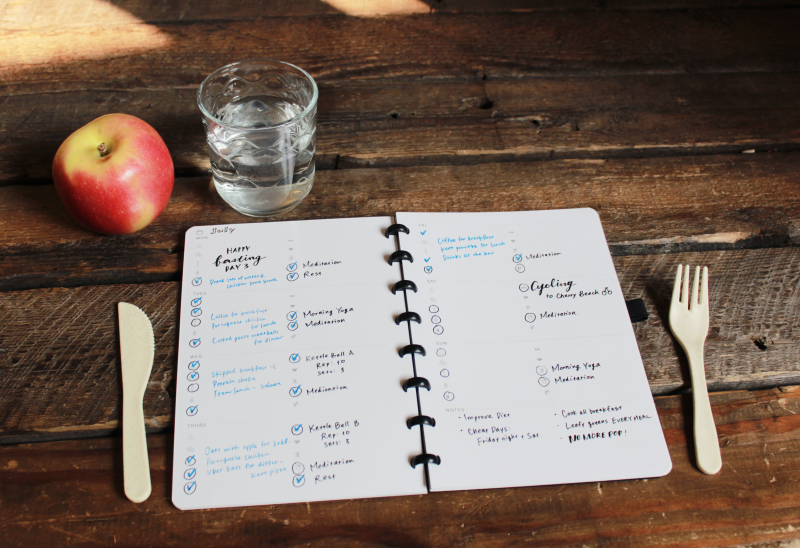 The last section of SORA is dedicated to extra pages for you to be creative. Blank, lined and dot-grid pages give you the freedom to create notes, to-do lists or drawings without the worry of paper waste. Want to keep your ideas forever? SORA's pages are easy to scan so you can keep your creations even after you've erased the page.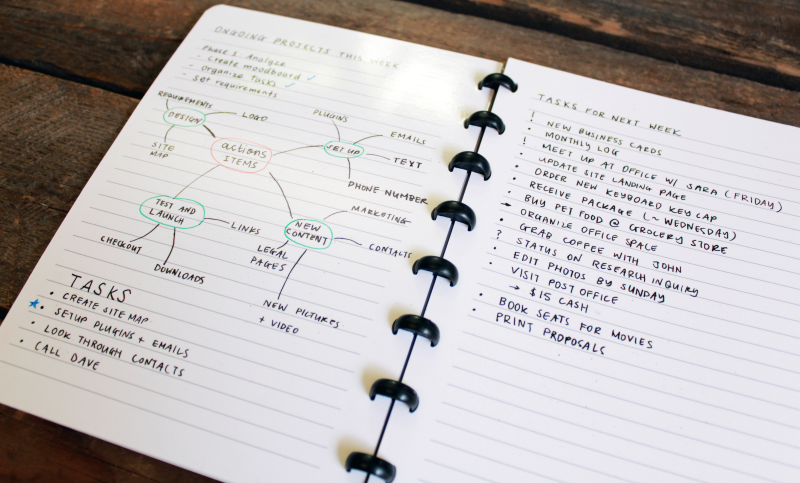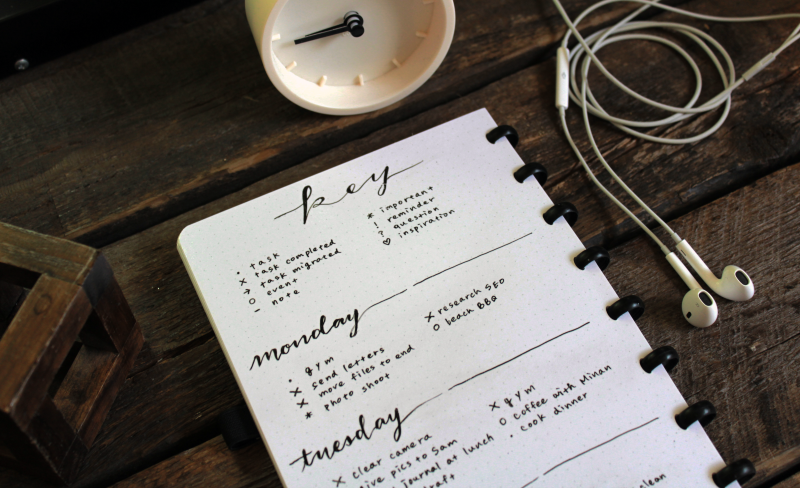 w
NOTABLE FEATURES
SORA's removable pages allow you to customize your planner to suit your needs. Pages from different sections can be combined to optimize productivity and make the planner truly your own. The innovative disk binding system resembles both a wire-bound book and a ring binder which allows it to fold back on itself to save desk space.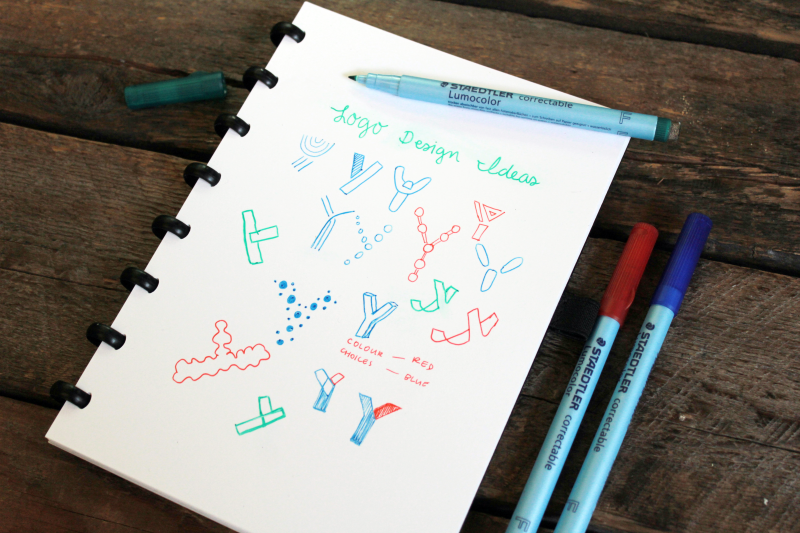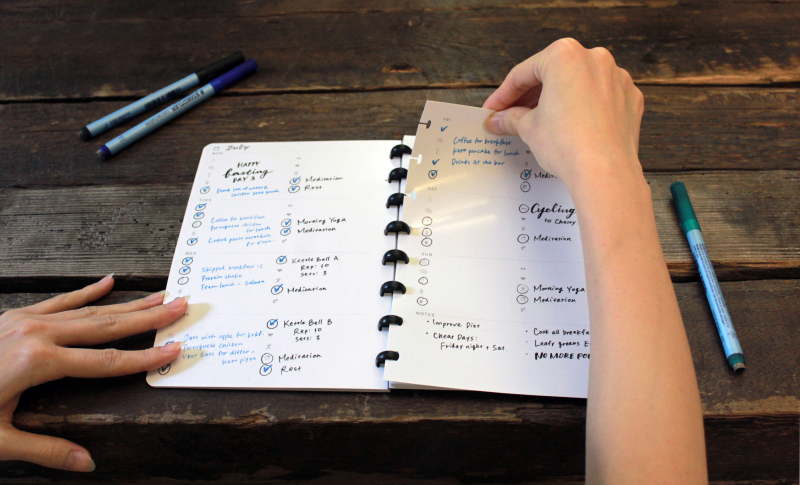 Every SORA Notebook will come with one Staedtler Lumocolor® correctable 305 F Dry Erase Pen in Black. With its premium smudge-proof and quick-drying action, the Staedtler Lumocolor® correctable 305 F pen has been tested to be the most compatible option for SORA.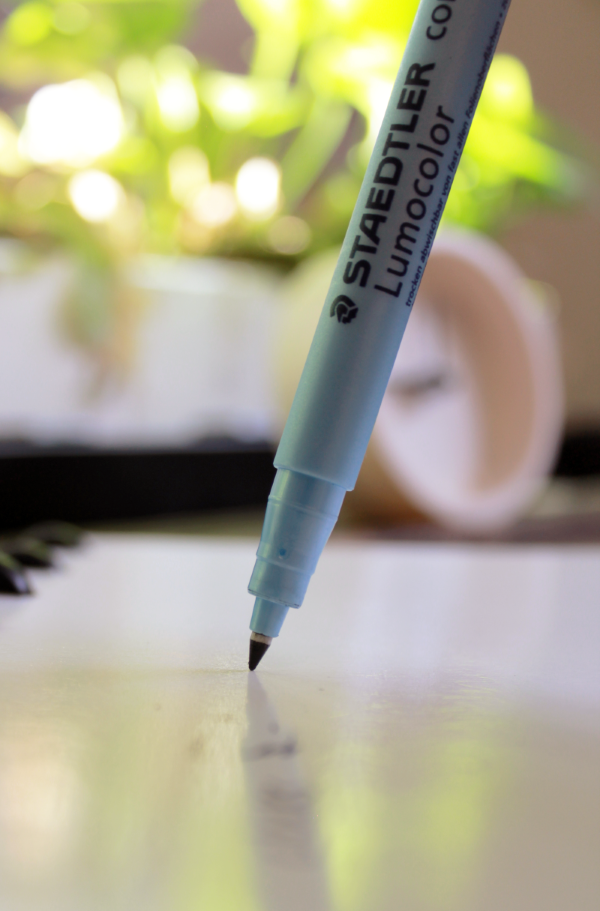 The fine tip makes it easy to write in detail and includes a dry-erase wiper on the back of the pen for quick corrections. The SORA Notebook is also compatible with other brands of  dry-erase pens.
BETTER FOR THE ENVIRONMENT
SORA is made of recycled plastic materials and is proven to be highly durable, practical and water-resistant. With a sturdy polypropylene cover that will protect your writing for years to come and the inner whiteboard pages are composed of recycled plastic, SORA's pages have the thinness and flexibility that mimic traditional paper pages.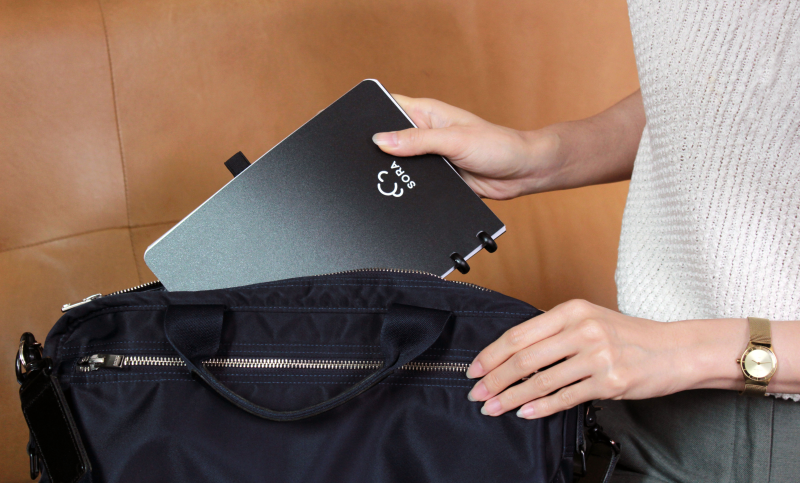 Pricing for SORA starts at $32 CAD (approx. 24 USD. If you're interested in purchasing SORA, it will become available for purchase on Kickstarter on October 13, 2020.