Nowadays, wireless earbuds are common gadgets that are used by tons of people with Smartphones. Not only do they allow us to conveniently and comfortably listen to our favorite tunes without requiring any cable connections or disturbing anyone else in the room, but their quick-touch control settings allow us to easily control the volume, skip between playlist soundtracks, and even activate our Smartphone's Voice Assistant. However, while many companies vouch for their TWS (True Wireless Stereo) ANC (Active Noise Cancelling) Earbuds to be some of the best around, one company decided to go all in on the manufacturing of these audio devices, which led them to come up with what's most likely to be the best pair of TWS ANC Earbuds that are currently available. That company was none other than Padmate, who has just very recently announced their Padmate PaMu Quiet Earbuds.
The Padmate PaMu Quiet Earbuds are state-of-the-art TWS ANC Earbuds that are extremely comfortable to wear and rated IPX4 water-resistant, while also featuring decent high-quality sound as well as up to 14 hours of total battery life.
That might sound like the typical standard values that other TWS ANC Earbuds brands have to offer. However, the main reason why Padmate's new PaMu Quiet Earbuds crash the competition is because the company (Padmate) recently partnered up with both Qualcomm and AMS to develop their PaMu Quiet Earbuds, which the company promises to be the best Active Noise Cancelling Earbuds that you can currently buy.
As such, these are the very first pair of TWS ANC Earbuds in the world to come equipped with the best Bluetooth Chip you can get (which is obviously made by Qualcomm), the best Noise Cancelling Tech (thanks to the genius minds that work at ams), and also the best possible microphone that you could see in a pair of earbuds (developed by renowned Microphone manufacturing company Knowles Corporation).
All that is what makes the Padmate PaMu Quiet Earbuds the best Active Noise Cancelling Earbuds that you can currently buy.
However, in order to understand everything else that's packed under these earbuds' hood, we've decided to do a full review on these to help you understand everything that the PaMu Quiet Earbuds have to offer.
DESIGN & SPECS
Starting with the earbuds' weight, these buds are actually quite compact, as each earbud measures just 1.36 inches long by 1.02 inches wide by 0.85 inches tall (34.7 x 26 x 21.6 mm), and both earbuds are also extremely lightweight, as each earbud weighs just a measly 0.17 oz (5.1 g).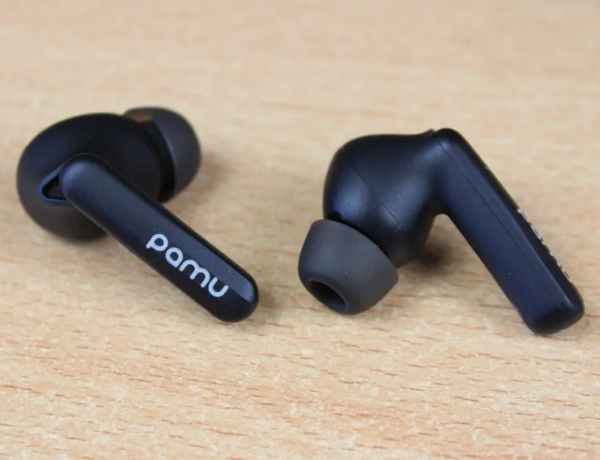 Moving on to their design, the earbuds feature a stylish and ultra-comfortable design, the PaMu Quiet Earbuds feature a stem-like design while also integrating ultra-soft silicone earbud tips that gently sit inside your ear canals. Thanks to that, these earbuds can sit deep enough into your ear canals to provide a secure fit and amazing sound quality, but not so deep that they would feel uncomfortable during wear.
To be more accurate, the earbuds feature a precision designed sound cavity that's focused on achieving a big reduction in pressure within your ear canals, and that basically improves your listening comfort.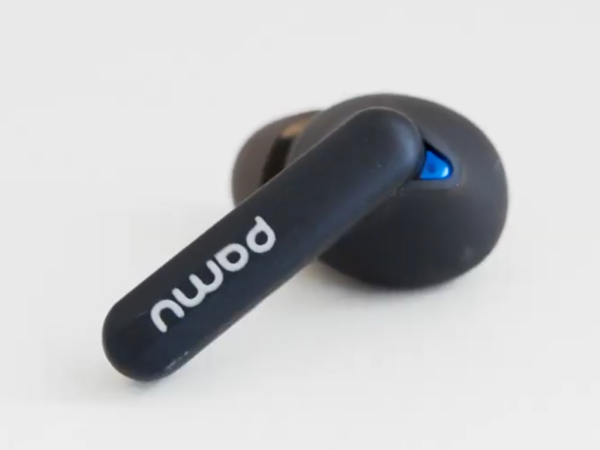 These earbuds also feature small precision vents that are there to open the earbuds' silicon tips in order to equalize the pressure. As an end result, users get the same brilliant bass offered by several other brands, but with somewhat better comfort than other earbuds models on the market.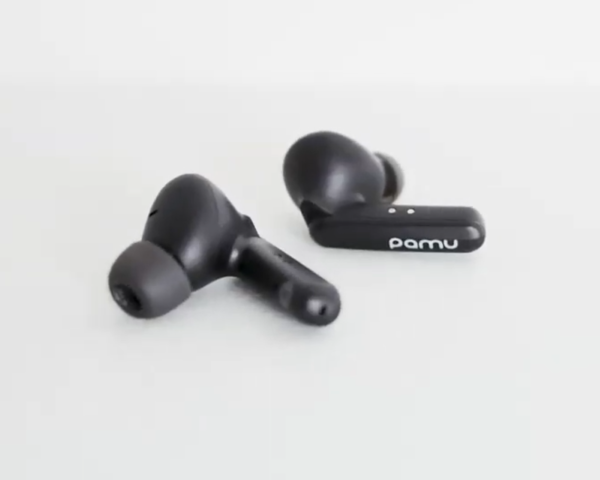 That's also something nice for more active use cases, like working out for example, or wearing them during your daily commute between home and work. Thanks to the earbuds' stem-like design, these are guaranteed to stay nice and fit within your ears.
However, it's important to note that for bigger people with larger ear canals, the earbuds' fit might not be ultra-perfect for working out while wearing the PaMu Quiet Earbuds, and instead, just good enough to wear on more slow paced activities like moving around the office or doing some house chores.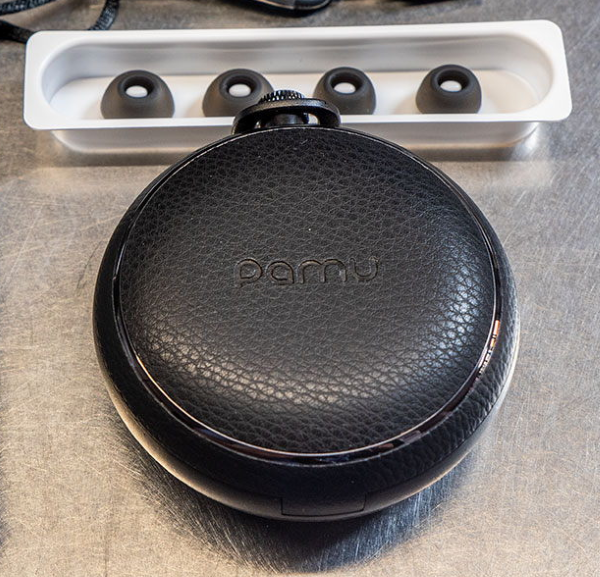 Still, within your package, you're offered two different sized sets of silicone tips, so it's a matter of trying out which one gives you the best fit, both for securing the buds within your ears as well as to provide the best passive noise blocking possible. With the right choice of eartips, you can ultimately jump around and play basketball without the buds loosening, let alone falling off accidentally.
Furthermore, keep in mind that the earbuds are also rated IPX4 water- and sweat-resistant too. So, no matter what your Smartphone's weather App says before heading out to work, you can confidently wear your PaMu Quiet Earbuds without being afraid of ruining them under the rain.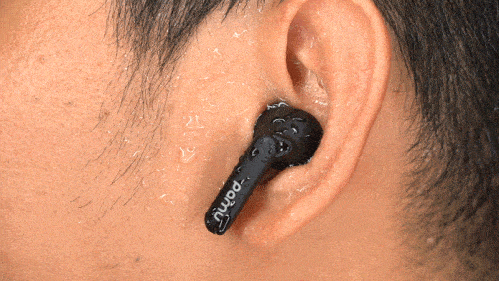 Now, moving on to the earbuds' proprietary Carrying & Charging Case. The earbuds ship together with a stylish-looking case that's basically shaped like a pocket watch, and the case measures exactly 3.22 inches long by 2.75 inches wide by 1.28 inches tall (82 x 70 x 32.7 mm) and weighs just 3.20 oz. (91 g).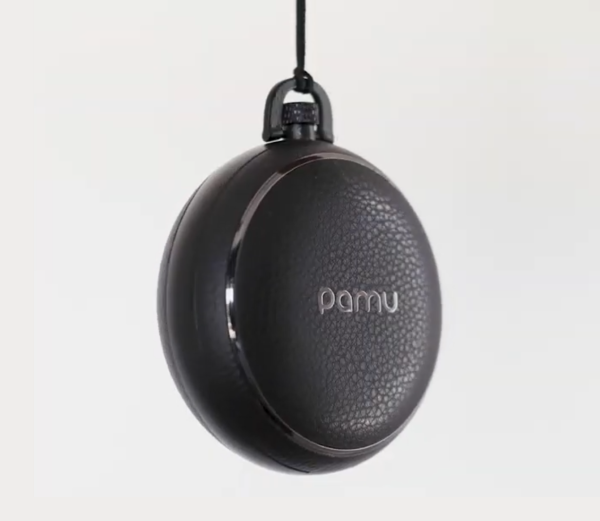 Moreover, the earbuds' Carrying & Charging Case comes equipped with a built-in security button release which ensures that the case won't accidentally pop open while you're moving.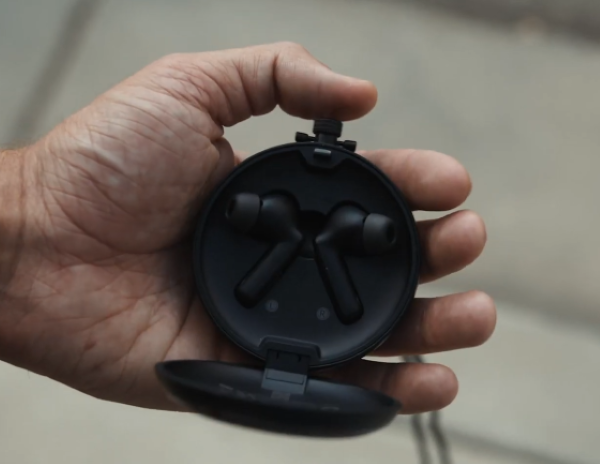 Lastly, the case also integrates a high-quality Carrying Strap that allow users to quickly hook it to their wrist or onto their backpack or bag for easy retrieval.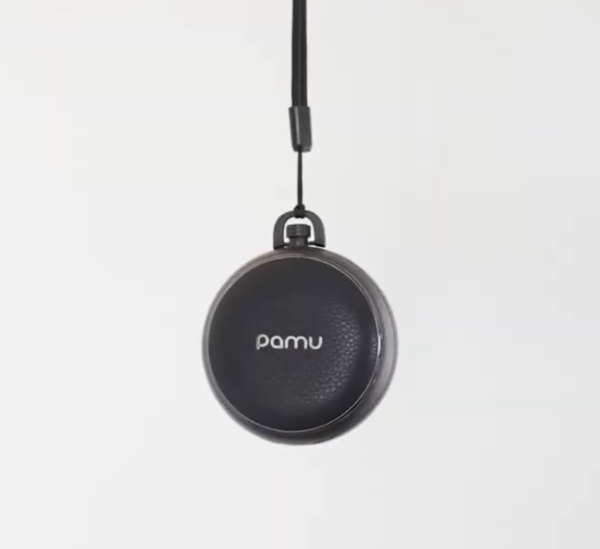 AUDIO SPECS & AUDIO QUALITY
As we mentioned earlier, these earbuds feature really decent high-quality sound. That's because each earbud comes equipped with a 10mm LARGE DRIVER that helps to enhance the depth of the bass produced by the earbuds.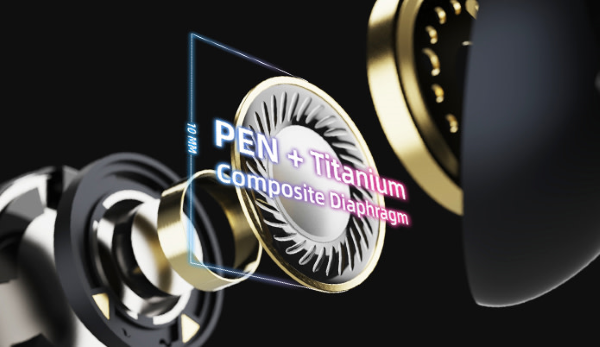 Not only that, but these earbuds also integrate both an Agile PEN Titanium Composite Sound-Diaphragm that helps to deliver good ductility (this basically makes the earbuds' body more resistant to ruptures or even breaking due to higher volume settings), and a Precious Titanium Metal Frame that helps to create an awesome sound quality, even when having the earbuds' volume settings playing at higher frequencies.
The end result for the earbuds' sound quality has their ANC Level going at around -40dB while also allowing them to have a really nice bass sound (the lows) coming together with a decent midrange (mids) and high-quality treble (higher frequency range sounds).
Lastly, remember that these earbuds were designed in partnership with both the renowned Audio Company AMS and the renowned Microphone Solutions company Knowles.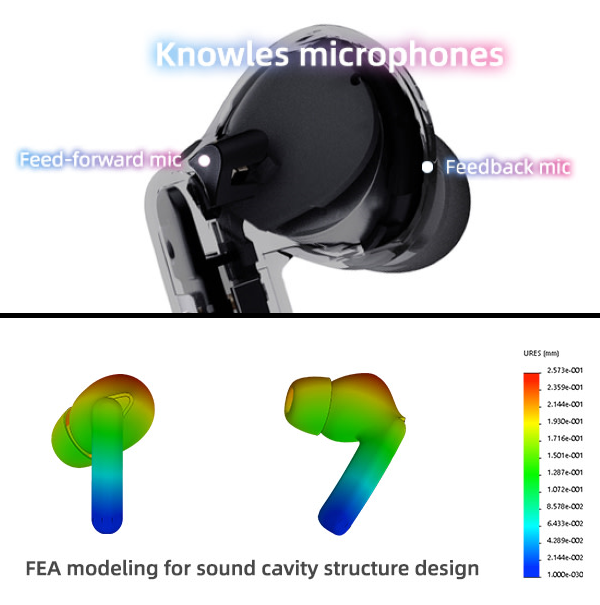 Because of that, these earbuds also come equipped with Knowles' high-quality microphones, which include both a Feed-Forward Mic as well as a Feedback Mic.
Together with that, the earbuds also integrate a AMS AS3460 Chip, which is what enables their high-quality Active Noise Cancellation Mode.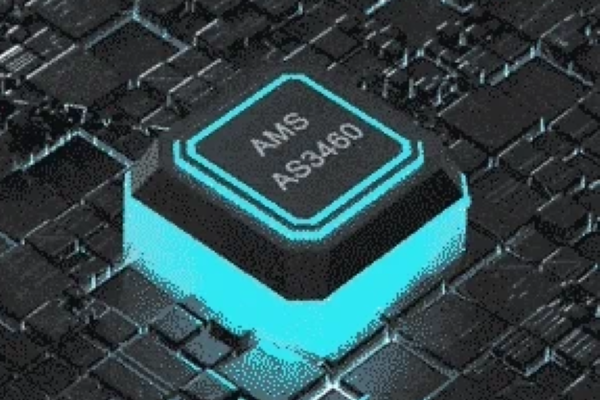 INTERFACE & QUICK-TOUCH CONTROLS
These earbuds also offer their users easy-to-use Quick-Touch Controls that are extremely convenient to have, and their interface is very, very simple to use.
The earbuds' Quick-Touch Control Area / Surface is found close to the top of the buds themselves.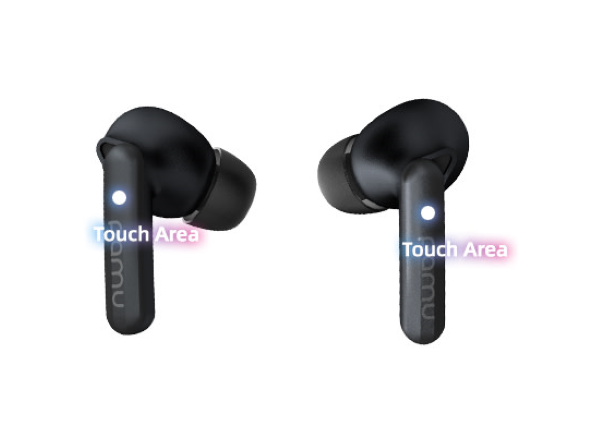 By default, you can use the earbuds's Quick-Touch Controls to call up Siri, activate the earbuds' ANC (Active Noise Cancelling) Mode, and even to Play/Pause your music or to answer incoming calls.
These controls can be used in three different input forms. You can either single-tap (tap once), double-tap (tap twice), or tap once and hold. These three different functionalities are read at a consistent basis by the earbuds Quick-Touch Interface.
For the left earbud, tapping once allows you to Play/Pause your music (or alternatively Answer a call), while tapping twice either plays the previous track (or Declines a call). Lastly, tapping once and holding activates your Smartphones' Voice Assistant (Siri, the Google Assistant, or Amazon's Alexa).
For the right earbud, just like its left-earbud counterpart, tapping once also allows you to Play/Pause your music (or Answer a call). However, contrarily to the left-side earbud, tapping twice allows you to play the next track (but can still be used to Decline a call), and tapping once and holding allows users to activate the earbuds' ANC Mode.
CONNECTIVITY
As mentioned earlier, these earbuds come equipped with Qualcomm's high-quality QCC5124 Bluetooth chips, and so, they feature Bluetooth 5.0 connectivity, which ultimately supports a wireless connectivity that can go up to around 40 feet of maximum range from your device before you start to experience hiccups in connections.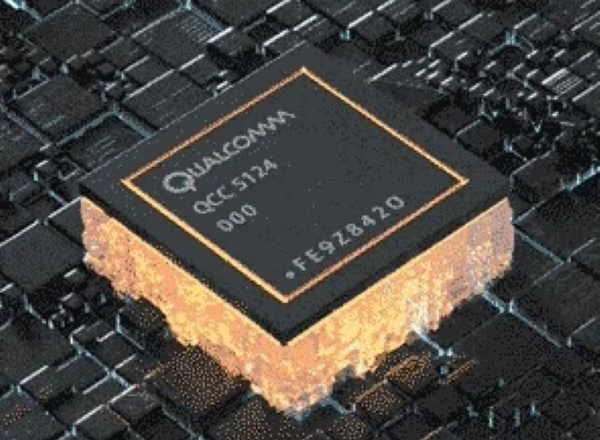 BATTERY & BATTERY LIFE
Like every other pair of wireless earbuds on the market, the Padmate PaMu Quiet Earbuds come equipped with small built-in rechargeable Li-ion batteries that can offer up to 3.5 hours of battery life (this is if listening with ANC turned On, but that can go up significantly if you turn off the earbuds' ANC Mode).
Now only that, but since the earbuds' proprietary Carrying & Charging case also comes equipped with an internal rechargeable battery, you are offered an additional 10.5 hours of battery life, and that allows you to charge the earphones twice after depleting their first and initial charge. Ultimately, you are offered a total of 14 hours of battery life.
The case features a bright blue light on its outer side, and that basically shows you its current battery charge level / status.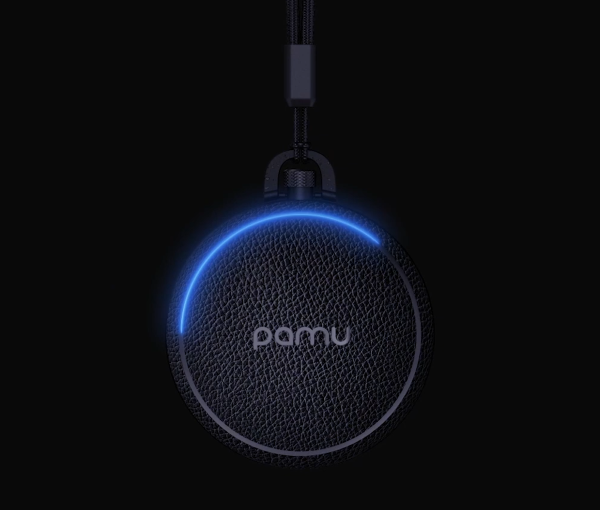 Now, in terms of recharging the earbuds, you have to easy ways of doing that. Since the case allows you to recharge the earbuds twice whenver they're running out of juice, you could always place the inside their Charging case for a partial charge (this should only take a few minutes to do that).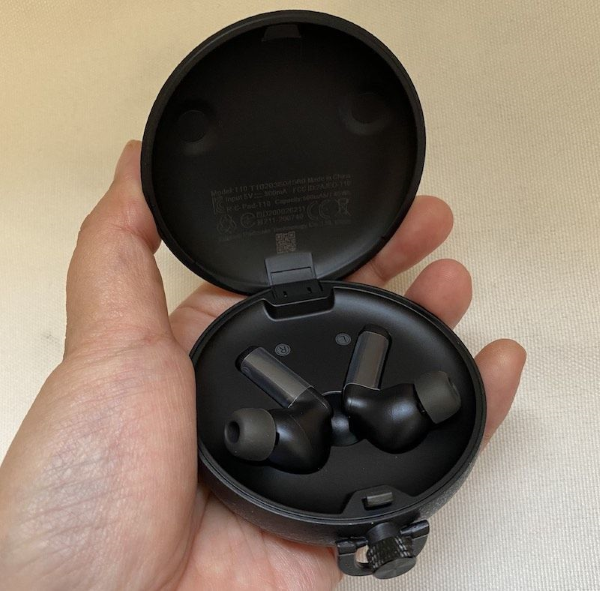 However, since the case itself is also Qi-compatible, users are able to drop it on their favorite wireless charging pad to have its battery recharged back to full power.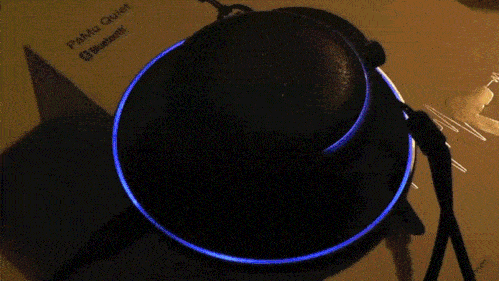 Lastly, if it just so happens to be that you don't have a charging pad yet, the case's internal rechargeable battery can also be recharged via built-in USB-C Charging Port.
WHAT'S IN THE BOX?
Inside each package, users will find: their pair of PaMu Quiet Earbuds by Padmate, the earbuds' proprietary Carrying & Charging Case, one included Leather Lanyard (which will be used as the case's Carrying Strap), an included USB-C Charging Cable, two different-sized sets of silicone tips for the earbuds, and an included User Manual.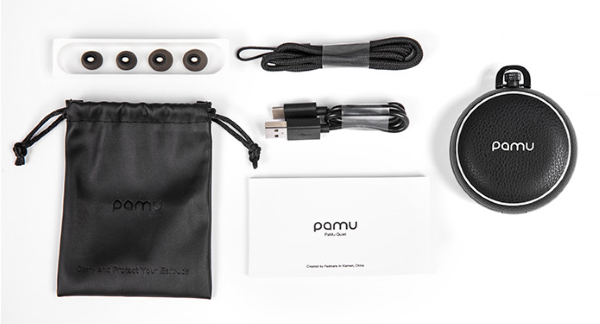 OTHER NOTABLE FEATURES
Transparency Mode
The Transparency Mode can be used to make the earphones "transparent" in terms of audio, and that will allow you to hear any surrounding noises (meaning the outside noise).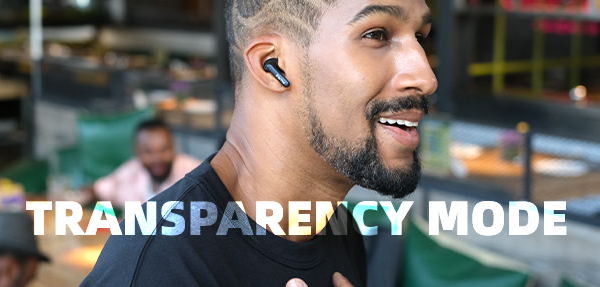 Basically, this mode allows you to be more aware of your surroundings, which is sometimes necessary, like when you are out for a run in a public area and want to be aware of vehicles or people around you. You can easily switch from ANC mode to Transparency mode whenever you want.
THE SMARTPHONE COMPANION APP – The PaMu Quiet App
Both the earbuds's Quick-Touch Controls Settings and ANC Settings can be further customized via their proprietary Smartphone Companion, which is simply called the PaMu Quiet App. The App is free to download for both iOS and Android devices.
So, if you ever wish to improve your listening experience with the PaMu Quiet Earbuds, simply use the PaMu Quiet App to customize the earbuds' function keys.
FINAL THOUGHTS
The Padmate PaMu Quiet Earbuds are state-of-the-art TWS ANC Earbuds that are extremely comfortable to wear and rated IPX4 water-resistant, while also featuring decent high-quality sound and up to 14 hours of total battery life.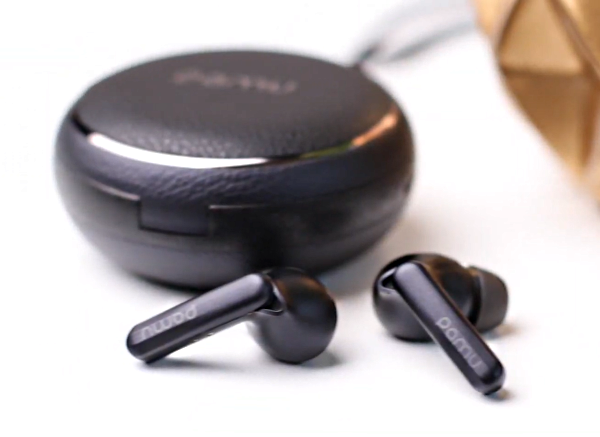 Overall, their sound quality is awesome. Sure enough, these are not earbuds designed for audiophiles, but they still pack quite a punch, especially for their super affordable price, which is much lower than the price of any other pair of TWS ANC Earbuds that are currently available on the market. All that should make this a no-brainer deal to go for.
If you're interested in buying them, all you have to do to get your pair of PaMu Quiet Earbuds is to support Padmate's Indiegogo Crowdfunding Campaign. Pledging a minimum of $99 will get you the basic package, while pledging for higher amounts will allow you to get multiple sets of PaMu Quiet Earbuds for your friends and family. Click the link provided above to access Padmate's Indiegogo Crowdfunding Campaign.