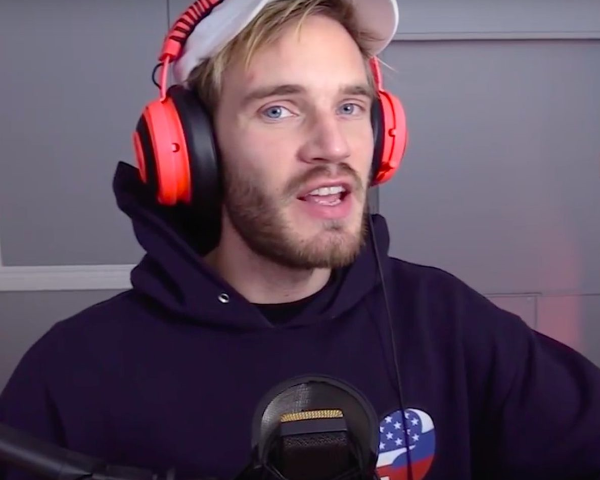 Whether you make a living out of YouTube gaming or, you are just a gaming or headphone enthusiast, everyone can agree that a good headset is a must. There are a few things the famous YouTubers all agree on though, and that is a good gaming headset needs to have excellent sound quality, be comfortable to wear for long periods of time, be durable and sturdy, and have a great microphone. All of these core features create a premium gaming experience.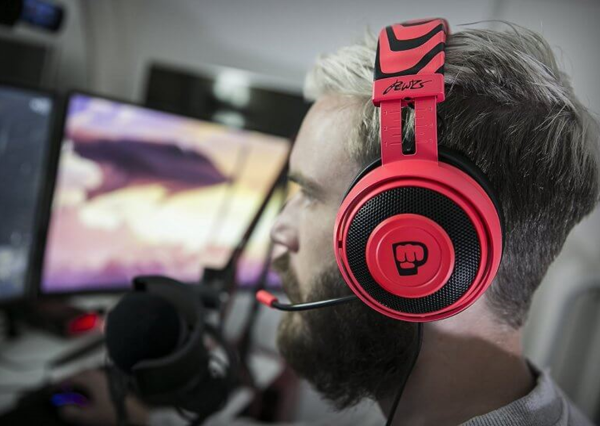 With so many famous gamers these days there are a lot of headsets that are being reviewed for you online by those that wear them on a daily basis. It is true though that there are some favorite brands like Razer, Sennheiser, and Beyerdynamic and they all use similar headsets.
What are the key features my gaming headset should have?
Build-Quality and Comfortable Ear Cups
When looking for the best streaming headset, you will want it to be lightweight but still feel durable. You will want it to block out any unwanted sounds and the materials it is made from can really help with that. Some headsets are quite plastic looking so searching for something that is a bit more solid and has a metal frame is worth it.
For long gaming sessions, you will need a comfortable gaming headset. Over-ear, well-padded ear cups are best. If you can find a headset with an adjustable headband then this will help ensure your comfort doesn't take anything away from your gaming experience.
Great Sound Quality
Whether you are looking for a headset with a USB sound card or crystal clear surround sound it will depend on which platform you want to play your games. Surround sound is often only compatible with PC gaming. A decent bass in stereo sound can be just as good, so if it is mobile devices or the Nintendo switch you want to connect to then that will work well too.
Mic Quality
A microphone with good noise cancellation will help make sure that any background noises don't ruin your game. Whether you get a detachable microphone or a built-in mic it is the microphone quality that counts and you can get headsets that let you adjust your own microphone settings. If you want to use your headphones for dual purposes then it may be worth looking for a detachable mic or a separate microphone.
Wired or Wireless Headsets
If you are looking for wired headsets then make sure you get long-length cables that can allow you to move around easily. Wired headsets are usually slightly cheaper and if you are not going to use them for anything but gaming then it makes sense.
A wireless gaming headset can be more expensive and you will have to consider the battery life and how long it takes to charge. It's also really important to check the wireless range as you may have more freedom when moving about but you will not want to walk off too far. If you want a more versatile headset then a wireless one might be better.
What Gaming Headsets do famous YouTubers use?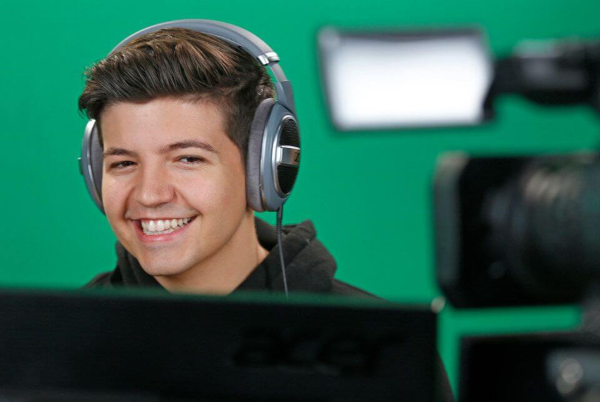 A good indication of the best headphones is to look at which ones the famous gamers use. If you are still having trouble narrowing them down, you can look at Headphonecomparison.com for help making up your mind as to what headset you might like, there are lots of other gaming headsets available.
Leafy
Leafy, who has around 4.5 million subscribers, uses the over-ear headphones made by Sennheiser HD 598, Sennheiser Headphones are extremely popular among YouTubers due to the reputable brand name. They work with most platforms and have a particular focus on open-back headphones.
Markipiler
Markipiler who has around 27 million subscribers uses the same headset as Leafy with the only difference being the color. The Sennheiser HD 598 Cs closed-back gaming headset comes with really comfortable padded ear cups and great audio quality.
PewDiePie
Arguably the most famous on this list from his YouTube channel, he has over 100 million subscribers. PewDiePie uses the Razer Nari Ultimate gaming headphones. These wireless headphones come with 7.1 surround sound which will give a fully immersive gaming experience. The headset also has a noise-cancelling and fully retractable mic and 5-hour battery life.
Miniminter
With around 13 million subscribers, Miniminter uses the Beyerdynamic DT 990 Pro Headphones. This headset has a premium build quality with large ear pads and the open-back design creates a brilliant sound experience. These are studio-quality audiophile headphones so you will need a separate mic if you want to game.
KSI
KSI has worn Turtle Beach Ear Force DX11 7.1 Dolby Surround Sound Headphones. This comes with a 16ft study cable, surround sound, and good noise isolation getting rid of any background noise. Independent chat and game audio controls make it easy to set your own preference settings.