INTRODUCTION
Whether you're a beginner player or an experienced one, there's no doubt that poker tournaments are stressful — but that's part of the appeal. In fact, poker tournaments are a great way to test your level of skill and watch your improvement over the years, giving you a chance at facing other opponents and even learning from them.
If you're still unsure about poker tournaments or are afraid to join one, you're in the right place! Here are some tips and tricks on how to do well in your first tournament without feeling totally lost.
1. Know When to Take Smaller Risks
We all love a glamorous game of poker, one where the risks are crazy, the stakes are high, and you go all-in, betting all your chips on a winning hand. However, the truth is that not all games are that glamorous or action-packed. In fact, being over ambitious can be an Achilles Heel if you try to copy the unrealistic drama seen on TV's most famous poker games.
Rather, poker professionals often recommend playing as tightly as possible during the first few rounds. That means you should aim for low-risk moves or strategies. As a rule of thumb, the fewer chips you bet in the beginning, the better. Why this approach works is that it gives you time to read your opponents, to see if they're more aggressive or passive players. You can also sniff out their skill level to see if they're recreational or serious players.
After gaining a better understanding of who you're up against, you can then start employing higher-risk strategies depending on your stack. As you get into more rounds, you can start loosening up, but be sure not to get caught up in a huge trap unless you're very confident that you have the winning hand.
2. Refuse Shady Deals
The first time you get to the final table, or somewhere in the high tiers, you might be tempted to accept a deal that your fellow players offer. You may have seen this happening on live poker games before, where the few remaining players hope to strike a deal to split the prize money, instead of giving it all to the winner.
This is a great strategy and can actually be beneficial for everyone at the table, especially if the odds of you actually taking the crown are highly uncertain. However, if you're a newbie or player with little experience, chances are that the others at the table will try to rip you off by offering a deal that gives you a cut worth less than the actual value of your chips. If you ever face this, just say no politely.
If you're the one who wants to offer a deal, a good way to go about it is to follow the Independent Chip Model (ICM), a mathematical model that is computed automatically and accurately describes each player's equity in the game. Go by that percentage, and your opponents may be more inclined to take the assurance of such a fair deal.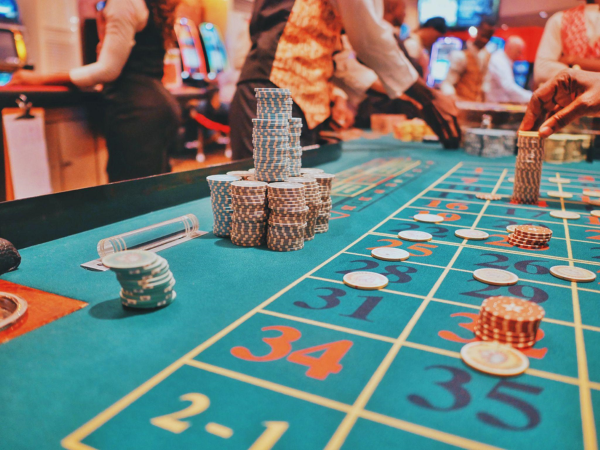 3. Watch Your Chips
If there's only one thing you should remember walking into a tournament, it's to keep watch on your chips. Unlike sit-and-go (SNG) cash games, once you run out of chips in a poker tournament, you will be eliminated. On the bright side, that also means that it usually doesn't matter as much if you lose a round at a table. As long as you still have a stack, you can keep playing, albeit with a disadvantage on how much you can safely bet with.
It is also important to mentally prepare to own a huge stack of chips at the start of a tournament. Combined with the excitement and hope of progressing through the tournament, many players will find themselves tempted to blow their budget early on. Then, as the stack dwindles, it raises anxiety, which leads to undue aggression and hasty decision-making.
A tip is to change your objective depending on the level of your stacks. Always take stock of your chips after each round, and adjust your strategy accordingly. In essence, the fewer chips you have, the more priority should be placed on keeping your stack healthy. That immediately rules out any high-stake or all-in moves, regardless of how tempting it might be.
4. Play Safe, But Not Too Conservatively
So far, the tips we've given you urge you to be cautious, but here's the thing — being overly cautious or too passive won't get you very far either. In fact, being slightly more aggressive if you can afford it will help you gain by leaps and bounds. After all, by actively betting you're the one calling the shots, and you don't even need an amazing hand to pull off a successful bluff and take the pot.
So how should you decide when to take a risk and when not to? Well, simply by your decision to play a hand or not. If you decide not to play a hand, then remain safe by folding. However, once you decide to play a hand, go for it by raising or check-raising! Making a decision and sticking to it will help you go a long way, and help you to avoid any undue anxiety that'll definitely tire you out after a couple of rounds.
5. Know That Most Players Are Just Like You
Afraid of being the only newbie? Well, you'll be glad to know that it's highly unlikely for you to be the only player who's new to the poker tournament! The majority of tournament players are either new or beginner players simply looking for a good time. In fact, if there happen to be any serious-looking players at your table, chances are that it's just an act.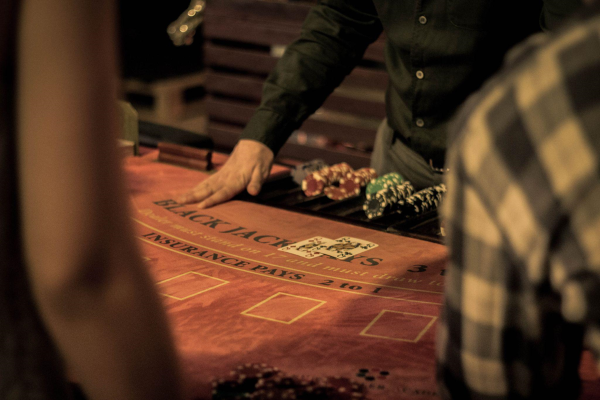 As such, go into poker tournaments boldly and have a great time, regardless of how much you win or lose. If you encounter a string of losses, don't be disheartened, and if you do win some prizes, think of it as a bonus for practising and improving your skills. After all, poker is not meant to be purely about wins and losses. It is also a community game, where players from all different backgrounds can speak the same language for a while. As long as you've got the basics down, you'll fit right in.
CONCLUSION
Take these five poker tips to heart, and you're in for a great journey of tournaments. Don't forget to have fun, and make new friends! Regardless of if you're playing live poker or online poker, tournaments are an amazing well to grow into the world of poker. If you're in search of a good online poker game, this one poker site has been growing its games a lot. Have fun!