What happens when two whiz kids—one on management and the other on technology—finally meet?
They create a breath of fresh air.
Young entrepreneur Dustin Onghanseng dared to leave Manila when he was only 20. The opportunity of a lifetime came via a scholarship at the prestigious National University of Singapore. After that, Dustin blazed the path in management consulting for 6 years.
Though he made waves in the corporate world as a young and dynamic management whiz kid, Dustin craved for more. He knew what he wanted—to create something since he was always an inventor at heart. He loved creating things. During his school years, anything about electronics was a passion. He also looked at the pull of the startup world. The result? A patent registered under his name at a young age of 23.
Realizing that corporate life may not be his thing, he pursued his passion on electronics and creating things by taking up an MBA course at another renowned learning institution, The Hong Kong Science and Technology University.
As fate would have it, it was there that he met another student named Brian Lin, whom Dustin later realized that they share similar experiences concerning chronic respiratory conditions. Dustin has allergic rhinitis, Brian was asthmatic.
It was a partnership soon to be made out of "thin" air.
Their problems about the quality of air they breathe, especially when indoors, must have a solution. They couldn't just sit by and wait till the next attack. They needed to do something because their overall health and wellbeing, including that of the more than 300 million people globally who suffer from asthma back in 2016, was at stake.
Their solution? Build an air quality sensor for personal use to help identify allergens and other factors that contribute to the poor air around them. So 2015 was the year uHoo was born, with Dustin as CEO and Brian as Chief Technology Officer. It was a partnership that combined Dustin's overall management experience, which included advising Fortune 500 companies, coupled with Brian's expertise and experience in designing WiFi chips for Amazon and Apple.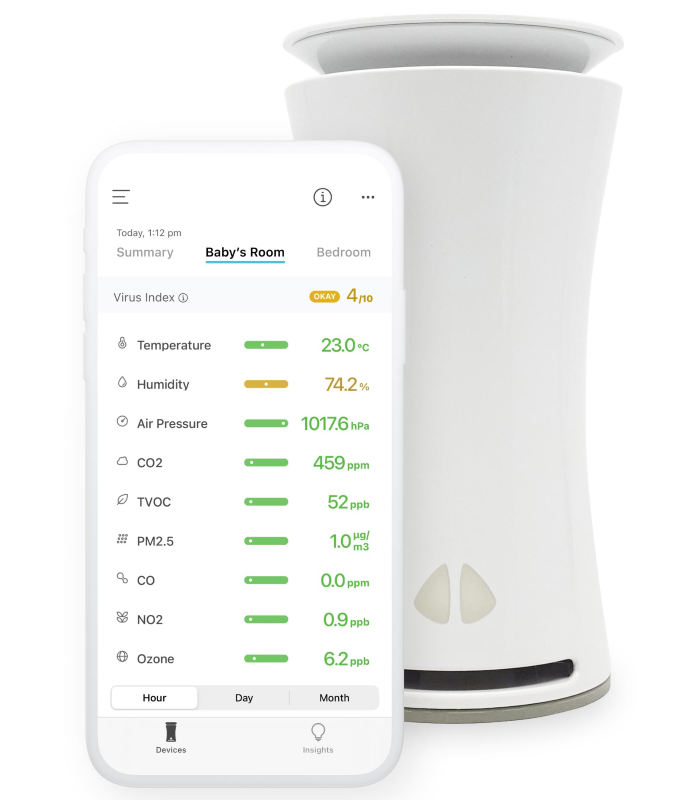 In 2016, uHoo raised USD $50,000 in 48 hours through Indiegogo and their ingenuity in designing an air quality sensor managed to get the world's attention, first the investors and then the award-giving bodies.
uHoo was awarded the IBM Global Entrepreneur prize in 2016 and the following year, it made the finals of the Seedstars World and TechSauce Global Pitch. In 2020, the uHoo air quality monitor was given a special Innovation Recognition by CES, an annual global trade show organized by the Consumer Technology Association and is considered the most influential technology event in the world.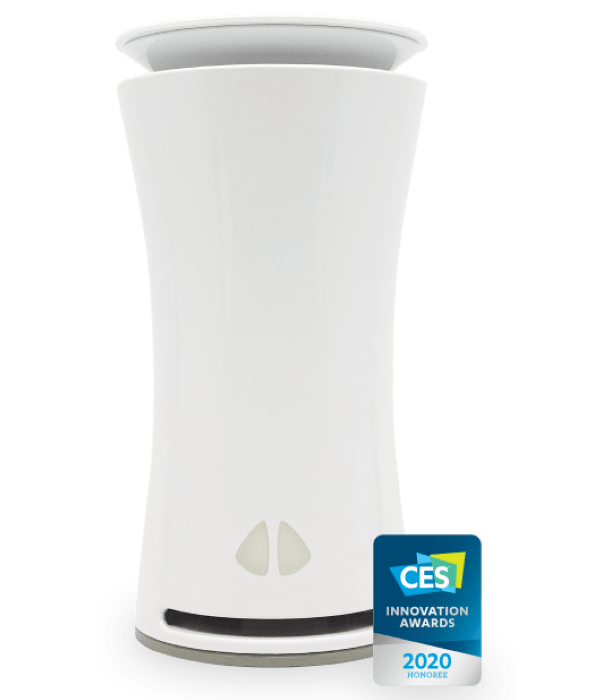 With uHoo envisioned to be an integral part of every home to help protect the quality of air we breathe, we are assured that we can get a whiff of fresh air every day, and it has been 7 years. uHoo will never stop giving you a reason to take that first step to clean air.