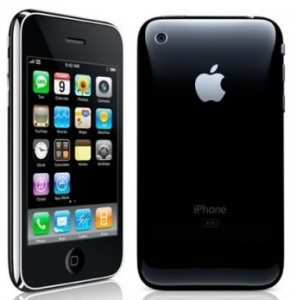 Complimenting earlier rumors of a possible 7-inch Apple Tablet, Apple could potentially come out with their 4th Generation iPhone soon, which will feature a 5 megapixel digital camera. The new iPhone could be the crown jewel of smart phones, combining state-of-the-art mobile applications with a true SLR wonder.
According to unnamed sources, OmniVision Technologies will see a doubling in CMOS image sensor (CIS) orders from Apple next year and part of this order will include the 5 megapixel CIS.
[adsense]
Although Apple hasn't announced anything regarding this rumor, it is widely suspected that the 5 megapixel sensors will be integrated into the next generation iPhones that we will likely see in mid 2010. With other Apple announcements due early next year, it's hoped that Apple might shed some light on this and perhaps flame the fires a bit by giving us an inkling of what the new iPhones will have in store.
Whether Apple sees fit to clue people in with greater details on both the Tablet and the 4th-Gen iPhone at the 2010 Consumer Electronics Show is probably not likely.  Even though this is the world's largest stage for new and exciting gadgets and gizmos, Apple does just fine creating their own marketing buzz and schedules. Besides, the 3Gs is still hotter than ever, and the ambiguity of rumors only fuels Apple's demand for their products when they finally arrive to market.