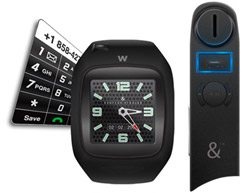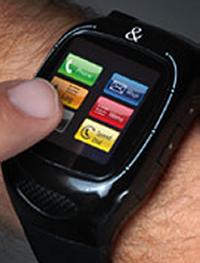 Remember LG's $1,500 watch phone from last year's CES that never made it anywhere? Well, it looks like Kempler & Strauss pretty much nailed it with their W PhoneWatch.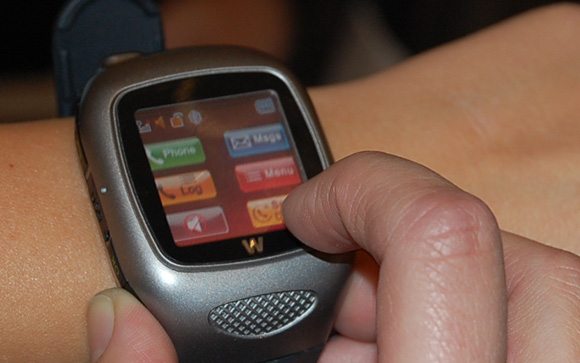 Designed as a companion to your current phone and not as a replacement, the Quad-Band GSM W PhoneWatch works on AT&T and T-Mobile, but lacks both 3G and Wi-Fi. Touching the 1.5″ screen will pull up the menu that has icons for the phone, messages, calendar and address book. The watch also features a 1.4 megapixel camera, (located on the strap), with video recording capabilities as well.  It can shoot 640 x 480 stills or 128 x 104 videos. The MP3 player, which can be controlled from the headset, gives you 150 minutes of playback.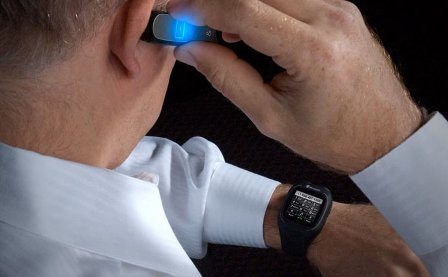 The Bluetooth-enable W PhoneWatch, which has 100 hours of standby and 150 minutes of talk time, works seamlessly with existing in-car and in-ear Bluetooth devices, is optimized for use with the Kempler & Strauss Communicator.  The Communicator is a micro-handset that can be stored in a shirt pocket or worn on the ear for talking on the phone or listening to the built-in MP3 player.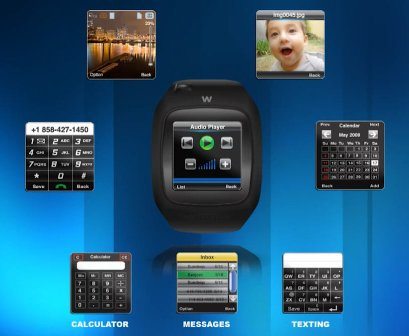 The Kempler & Straus W PhoneWatch incorporates an intuitive micro-touch user interface that is designed to be operated by the fingertip, eliminating the need for a stylus to dial phone numbers or punch in text messages. The earpiece, with its pointed end, doubles as a stylus as well.
Equipped with a micro SD slot, the W PhoneWatch is feature-rich phone with great promise over the LG. It also has games onboard.  ($200, www.kemplerusa.com)