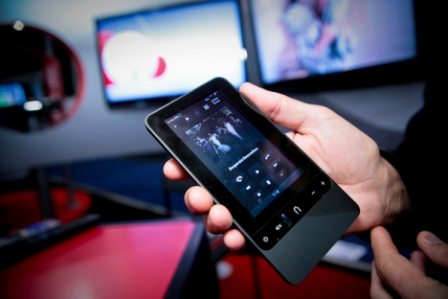 Sling Media unveiled the Sling Touch Control 100 for television service providers. The Sling Touch Control 100 is a next-generation, touch-screen device with an interface based on Sling Media's popular SlingGuide™ electronic program guide. It interacts with and controls SlingGuide-enabled DVRs as well as most line-of-sight controlled audio-visual devices. The Sling Touch Control 100 comes in a slim design, very large screen size and extensive battery life.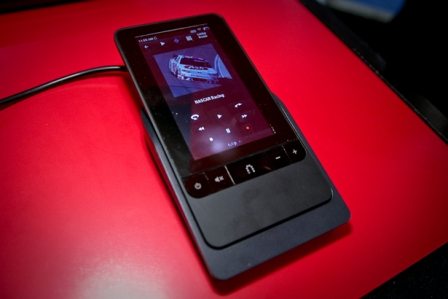 The Sling Touch Control 100 was selected as a CES Innovations 2010 Design and Engineering Award honoree in the Video Accessories category. The Sling Touch Control 100's interface is intuitive and the SlingGuide's powerful search technology makes it easy to find new programming.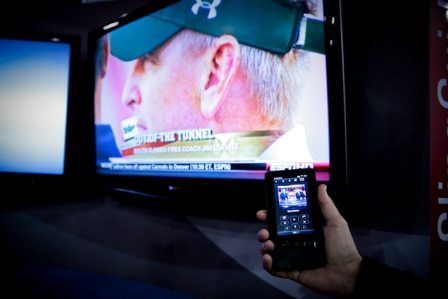 "As the volume of compelling television content increases, it is becoming increasingly difficult for consumers to search and navigate available content," said John M. Paul, executive vice president of Products at Sling Media. "The Sling Touch Control 100 and SlingGuide changes the way viewers interact with programming and helps them discover and manage programs that they might miss using existing on-screen electronic programming guides."[adsense]
The Sling Touch Control 100 features a bright 4.3 inch, capacitive touch-screen LCD display with 272 x 480 resolution. The soft-touch molded finish makes it easy to handle. The Sling Touch Control 100's Lithium-ion battery is charged while sitting in the included cradle, which is designed with a shallow angle so the remote can be used while charging. The Sling Touch Control 100 communicates with HD DVRs and other SlingGuide-enabled devices via IP over a home 802.11 network and communicates with non-IP devices via IR-based control.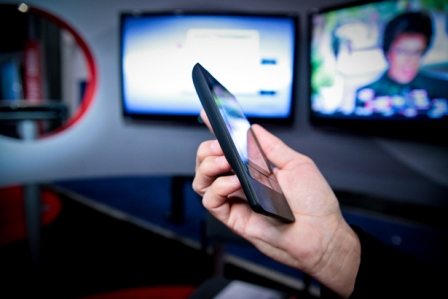 The Sling Touch Control 100 also allows you to control most of the IR-based devices in an AV rack. With a few touches of the screen, you can program each of the AV devices into the Sling Touch Control 100. Then, by touching an icon on the screen, you'll be presented with an easy-to-navigate interface that allows you to play, fast-forward, rewind and perform all the other functions that you would normally do with your device's native remote control.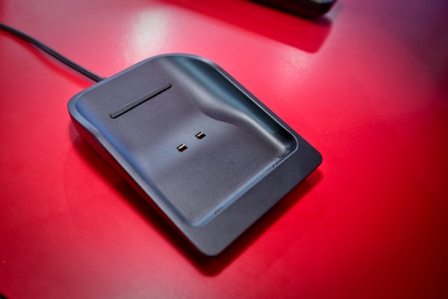 The Sling Touch Control 100 is one in a suite of products and services that Sling Media's parent company EchoStar Technologies L.L.C are making available to television service providers to help them attract new subscribers, retain current customers, and bring placeshifting to the largest audience possible.  (www.slingmedia.com)