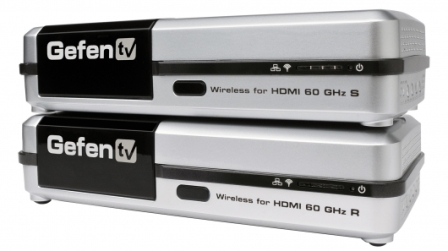 The GefenTV Wireless for HD 60Ghz Extender (model #IFA09) allows you to extend high-quality audio signals and high-definition video at resolutions of up to 1080p to a remote display, which can be up to 30 feet away.  And all this happens without wires.
Using high-frequency radio technology, the system is capable of supporting multi-gigabit transfer rates of HDMI 1.3 with eight-channel digital audio. The plug-and play installation allows you to extend audio and video to another room without the hassle of re-routing cables and wires.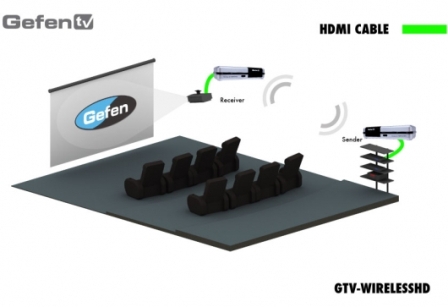 The GefenTV Wireless for HD 60Ghz Extender is nice for gamers, as it is uncompressed at the 3Ghz bandwidth, which makes it suitable for more demanding applications. It can deliver high-quality, vibrant resolutions and multi-channel audio in HDMI format. The system can also be used with a computer with DVI connections.
The extender uses a pair of sender and receiver units that are arranged in a line-of-sight orientation to each other and with no other obstructions in the radio signal path. Once powered on, it only takes a couple of seconds for the units to recognize each other and for the wireless pairing mode to begin. You'll now have a vibrant high-definition picture on a remote display as the AV signal beams to its destination.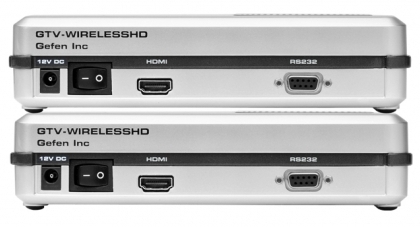 Four LED indicators on the front of the sender and receiver units will show power status, strength of the wireless signal, pairing activity and signal blockage. The system supports Dolby TrueHD & DTS master audio and 225 MHz video bandwidth.
The GefenTV Wireless for HD 60Ghz Extender package includes the sender and receiver, 12V DC power supplies, a 6ft HDMI cable, users manual and remote control and will retail for $999. (www.gefen.com) (video courtesy of Wireless HD60)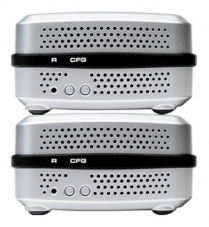 Features
Wireless extension of 1080p/60 Full HD audio/video up to 10 meters (30 feet) indoors
Supports up to 8-ch., 24-bit 192kHz LPCM audio
Upgradable firmware via built-in RS-232 serial port
Indicator LEDs provide operational status
Powerful internal 36-antenna array
HDMI and HDCP compliant
Specifications
Maximum A/V signal extension: 30 feet (open space indoors with no obstructions)
Supported HDTV resolutions: 640x480i/p @60Hz; [email protected]; 720x576i/[email protected]; 1280x720p at 50,60Hz; 1920x1080i/[email protected],50,60 Hz
Supported VESA computer display formats at 60 Hz: 640×480 (VGA), 800×600, 1024×768, 1280×1024, 1680×1050, 1920×1200
Maximum video resolution: 2K (2048x1080p)(HDTV)
Maximum audio bandwidth: 8-channel, 24-bit / 192kHz LPCM.
Power supply / consumption: 12V DC / 18W each, AC 90-230V input
Dimensions: 7.2″ W x 1.4″ H x 3.2″ D each (sender and receiver are the same size)
Conforms to WiHD CTS 1.0: International standards